Haan! Aaj mausam bahot accha hai. If you often end up blurting out such sentence like this during any unrelated discussion, then this is for you. Sometimes, you are lost, because either you lack presence of mind or have no knowledge about a certain topic. It also happens when you are just trying to feel inclusive in a group while not following the conversation. You aren't alone. Rocky Randhawa from Rocky Aur Rani Kii Prem Kahaani is also trying.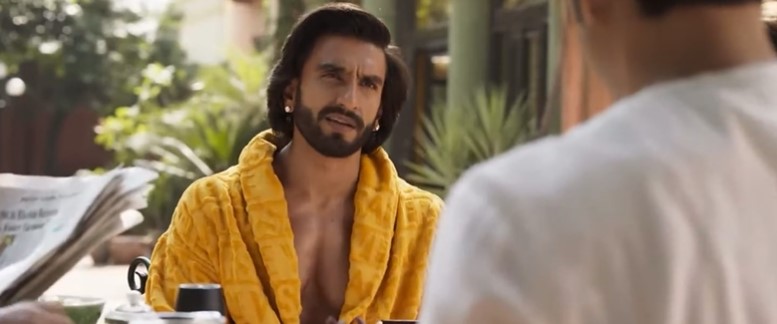 Speaking of which, Rocky Aur Rani Kii Prem Kahaani's trailer was released today, and a scene featuring Ranveer Singh has already become the talk of the town.
A Twitter user, @hmmbly, shared a clip of the sequence in which Ranveer as Rocky can be seen interacting with his Bengali girlfriend Rani (Alia Bhatt)'s family on the breakfast table. Veteran actress Shabana Azmi, who plays Rani's grandmother in the film, can be seen reading a newspaper as she says, "Only 42% voting."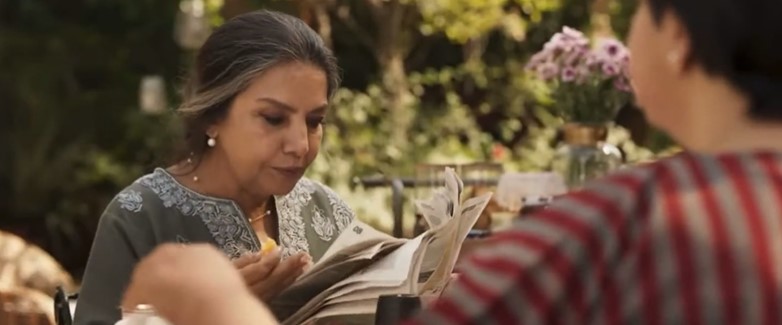 To which, Bengali actress Churni Ganguly, who is cast as Rani's mom, says, "Voting toh hamara national duty hai as citizens." Ranveer's character, who is oblivious to the election talk, end up mentioning former Bigg Boss contestant, actress Shamita Shetty. "Maine toh vote dena hi band kardiya, main toh kehta hoon aap bhi band kardo, kya fayda, Shamita toh hai nahin."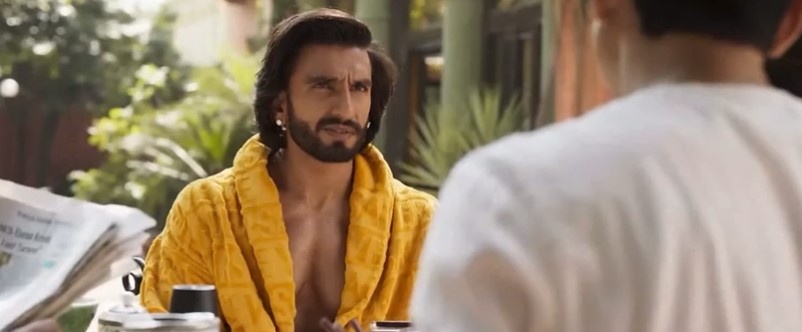 Bengali actor Tota Roy Chawdhury, who plays Rani's father, asks, "Kaunsi constituency se hai?" To which, Rocky says, "Bigg Boss."
(Stupid Rocky, they were talking about elections and not Bigg Boss)
Watch the whole hilarious scene here (Don't miss the spoon-dropping moment):
Here's how other netizens are reacting to this clip:
Watch the trailer of Rocky Aur Rani Kii Prem Kahaani here:
Have you watched it yet?