Created by: The Viral Fever
Starring: Juhi Parmar, Rajesh Kumar, Hetal Gada and Anngad Maaholay
Release date: May 19
Genre: Drama/Comedy
The 90s era was magical and stays close to our hearts till date. Needless to say, representing those days on screen is quite a big responsibility. Back in 2018, The Viral Fever touched the right chord with desi families while keeping the authenticity of the era in its web series, Yeh Meri Family. And we didn't imagine what we were signing up for. It was a pure nostalgia trip. Cut to 2023, it took five years for TVF to bring Yeh Meri Family Season 2 as it introduced a new parivaar apparently from the late 1990s.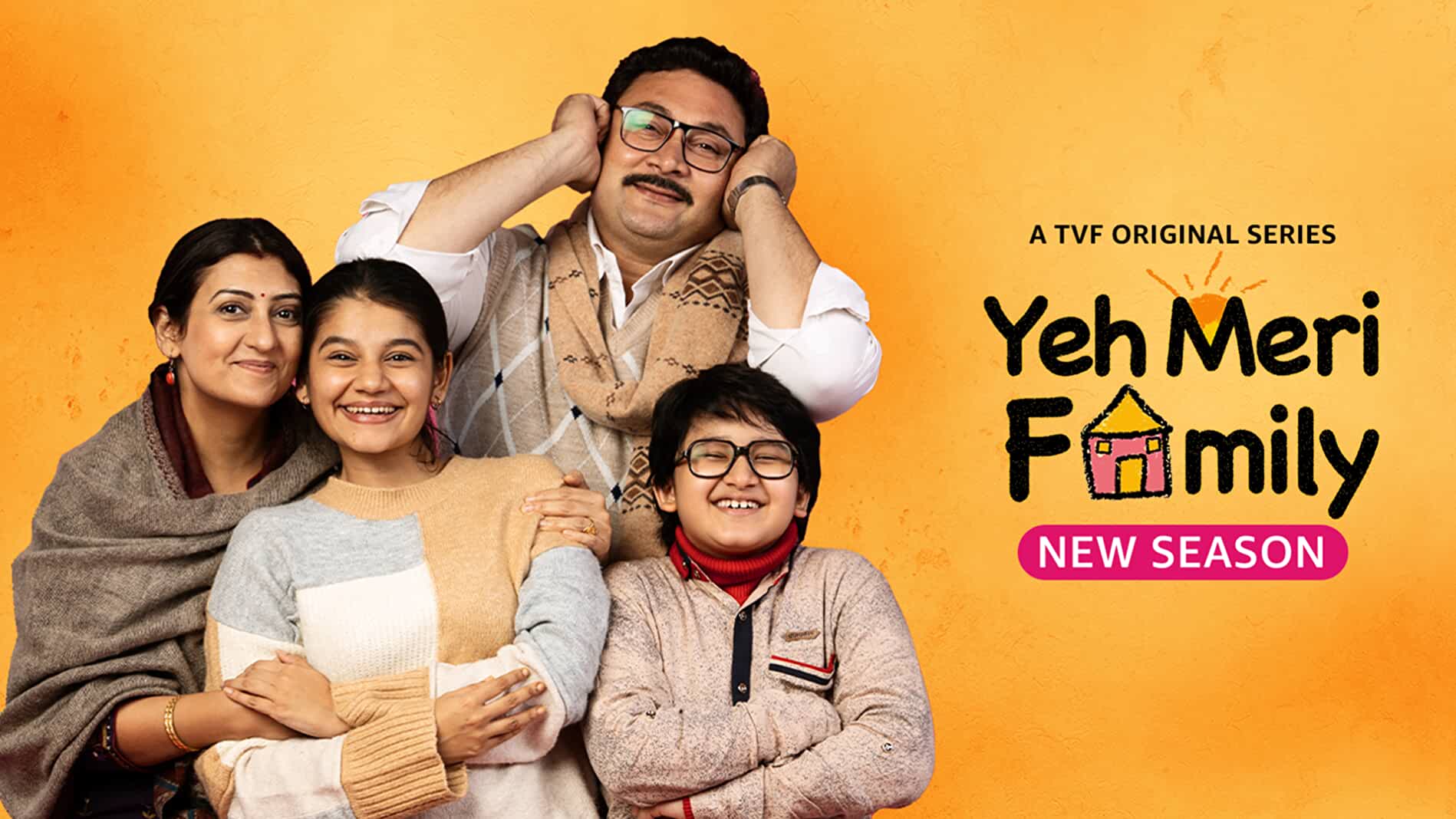 Yeh Meri Family Season 2 is decent but isn't as organic as the first one. In fact, the new season lacks the magic it could create.
(Spoilers ahead)
Set in the 'winter of 1994', the five-episode series is centered around the Awasthi parivaar, living in Lucknow-like city, jiski kahaani ki heroine is a teen girl. The family of five has a 11th grader, Ritika (played by Hetal Gada) navigating her life while maintaining her bittersweet relationships with younger brother Rishi (Anngad Maaholay), mom Neerja (Juhi Parmar), dad Sanjay (Rajesh Kumar), and grandmother (Veena Mehta).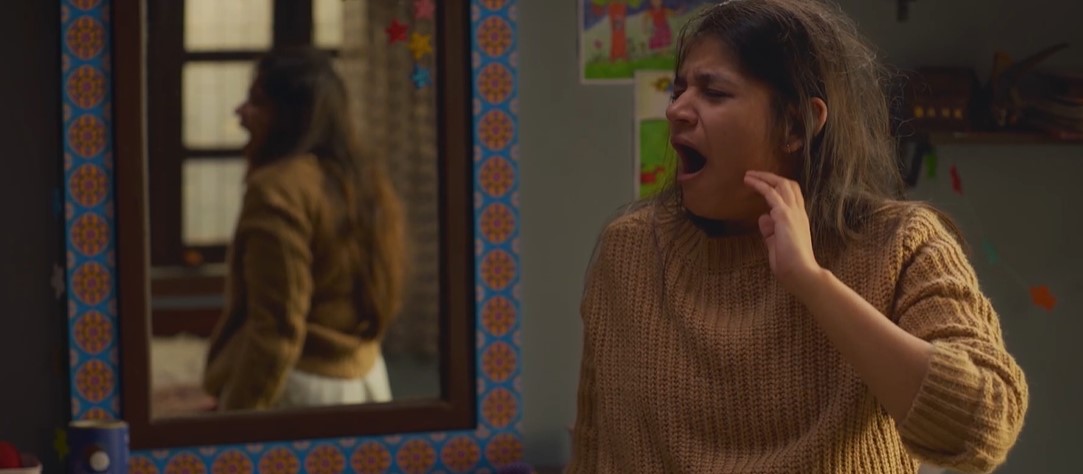 It makes us enter into 'thand ka mausam' with its references of roasted groundnuts, woman beating razai, return of woolen fabrics, bonfire, garam chai and more. After a few morning visuals of winter season in UP, we are introduced to daily nok-jhok of siblings and their 'middle-class' desi parents.
"Itni thand hai isliye maine matar ki kachori khake didi ki razai garam kar di," Rishi says in a scene of its first episode.
Titled as Mera Kamra, the episode talks about Ritika, the 15-year-old girl wishing for a separate room in order to have privacy, something that middle-class children still crib about in 2023. (I know, I do).
The second season feels like a commercialised middle-class drama where the 90s era plays a forced supporting cast.
The 2018 season depicted the story from Harshu's perspective. This time, the series mainly focuses on Ritika's life in adolescence and her urge to feel independent in a middle-class household. It explores her character being subjected to exam fever, dealing with heartbreak and harassment, finding a friend in her grandma, repairing her relationship with her parents, and making her bond with her brother stronger than before.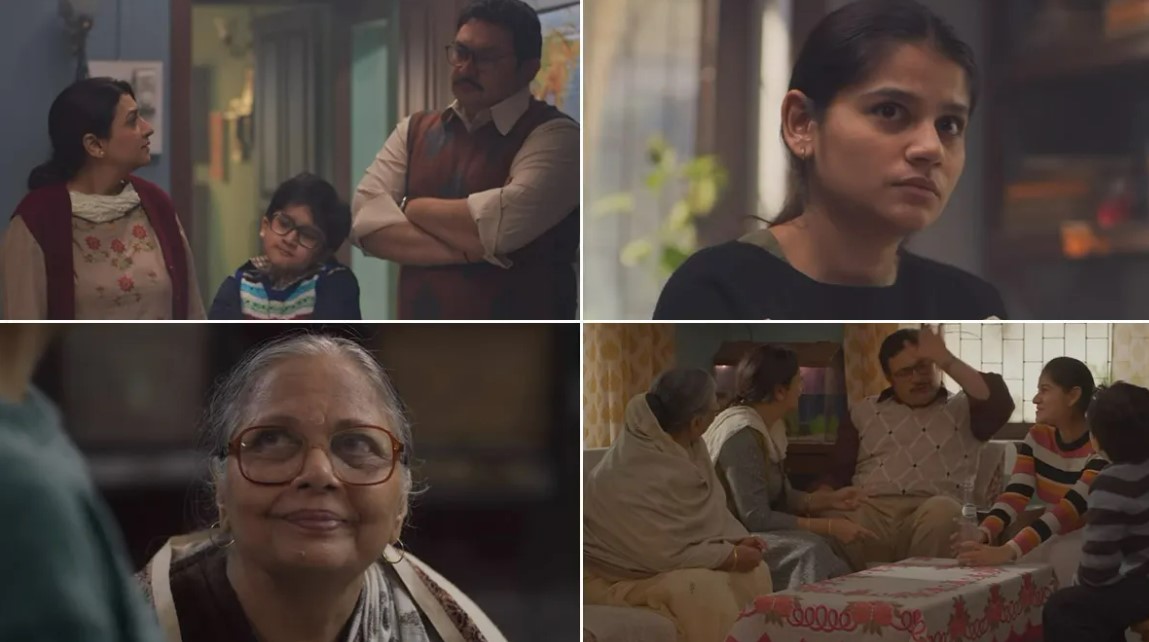 Of course, the situations are relatable and some of them even make you cry out loud. In an emotional scene, Ritika feels 'rejected' by a guy in her school and Neerja, surprisingly, shares a warm hug with her and have the much-needed conversation.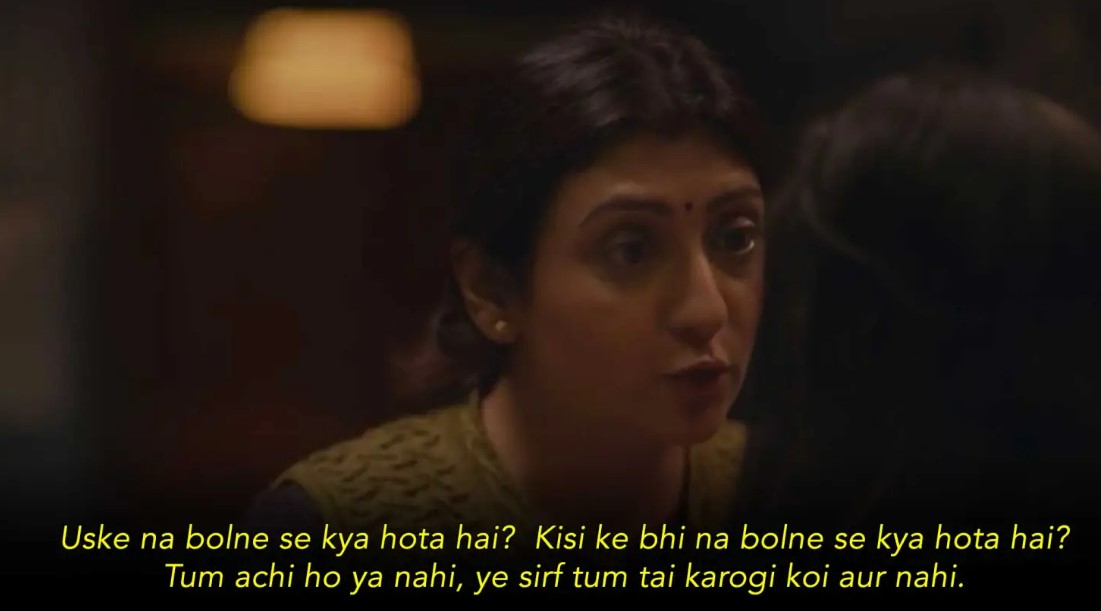 But they also leave you wrap your heads around the fact that the story is not really era-specific. It is just for Ritika's character growth and less about weaving a story around 90s nostalgia.
The references of 90s era including 'Ruf & Tuf' jeans, cold-drink and chowmein parties, phantom cigarettes, Trump cards, 1994 Miss World Aishwarya Rai are adjusted into the storyline to give it a 90s feel. The elements like ambassador car, kinetic scooter, old wall clock, and fancy table cloth are also there to give justice to their story but, some visuals seem visibly forced at times. So much so that it seems that the makers are constantly trying to remind us of the 90s era (only that they fail hard).
In a scene, there is a close up shot of a landline phone that also sheds light on the embroidered fabric underneath. The close-up could have been easily avoided, or at least had less screen time.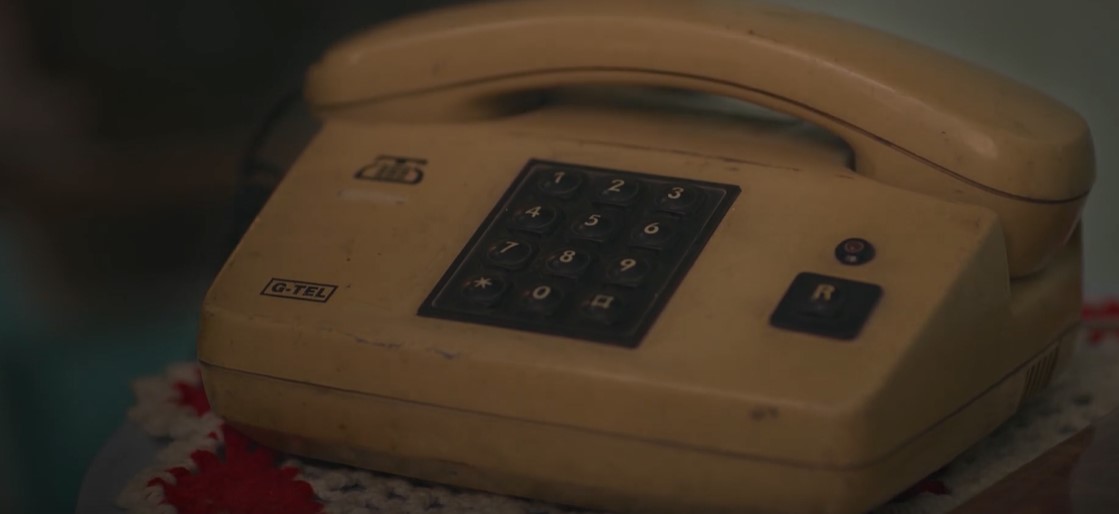 Touted as a middle-class story, the series missed some attention to details except in scenes like Neerja wearing big golden ring finger, family members sleeping in the same razai, introduction of caller ID, conversations around cable TV and heater kept in the room. In certain areas, it gives hints of their 'not-so-middle class' lifestyle. Marble flooring, car, scooter, dining table…wait what?
The performances of the star cast save this lazy season. Hetal rightly picks the constant cribbing nature of kids as she performs her scenes with full honesty. Special mention to Juhi Parmar, who is natural in her act as strict 'Kiran Bedi'. She is like a coconut, hard from outside and soft from inside.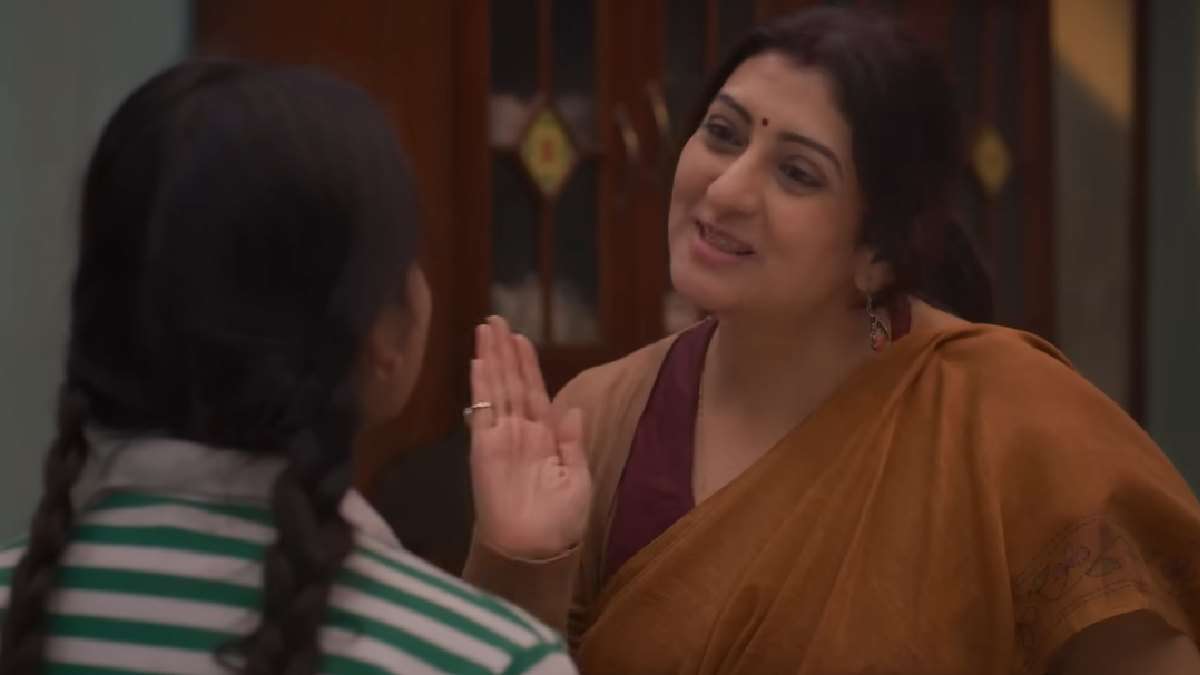 In a scene when a parent taunts Neerja for her 'undisciplined' daughter in school PTM, she is visibly hurt with Ritika, however she ends up slapping her son instead.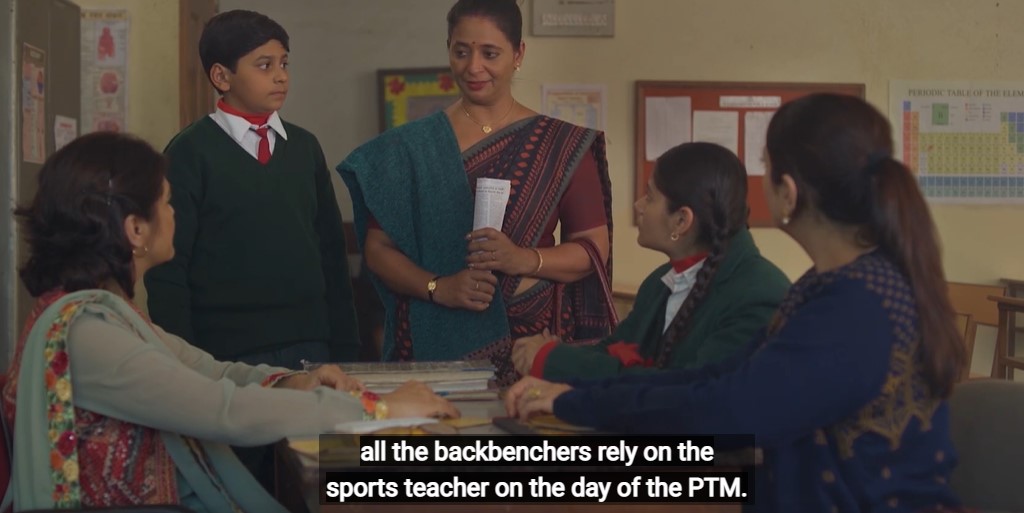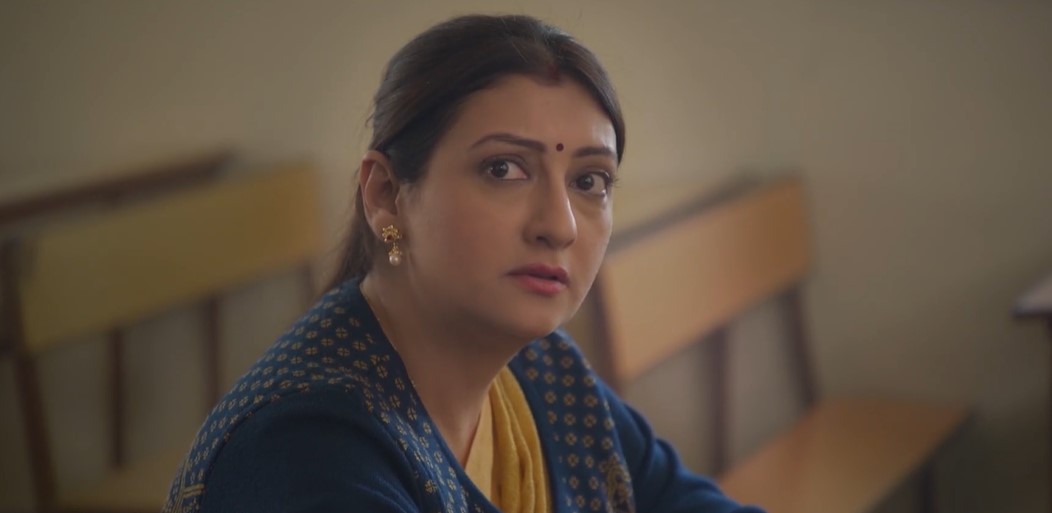 In another scene, Neerja goes easy on her daughter when she finds out about her first heartbreak.
Meanwhile, Rajesh of Sarabhai vs Sarabhai fame (Rosesh) deserved more as the graph of his character, Sanjay, in this series looks like a half-baked cake. No depth whatsoever. Sanjay is initially more of a listener where we hardly feel invested in and he has one constant dialogue, "Mummy se pucho."
The dialogues are relatable and natural. The series has soft music in the background which is a treat to the ears. Not to forget, Aspirants' track, Dhaaga, is conveniently added in a heartbreaking scene of Ritika. The only miss is director Mandar Kurundkar's lazy execution of storyline, however, packed with good performances. You feel cheated as the story concludes. You end up missing Harshu and his family more. And director Sameer Saxena even more.
So, is it a watchable series? You decide. It is currently streaming on Amazon miniTV.