Rishi Kapoor has changed his profile on Twitter, warning 'trolls and abusers' to stay away or get blocked.
The new profile information reads: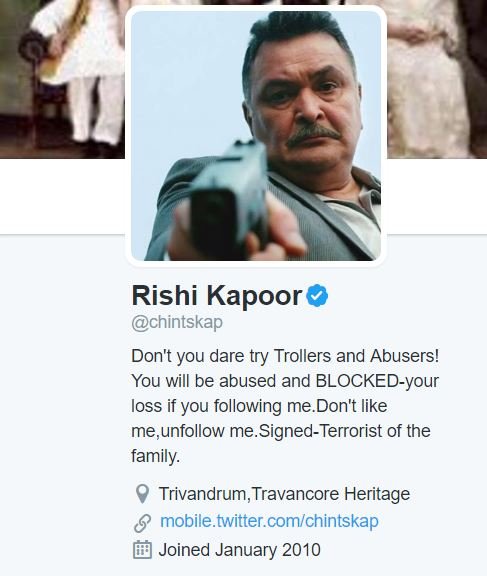 The 64-year-old actor, who recently got involved in a fight with a Twitter user, said he would hit back at the abusers in their language.

The actor also changed his profile picture and posted a snapshot from film "Aurangzeb" where he is seen holding a gun.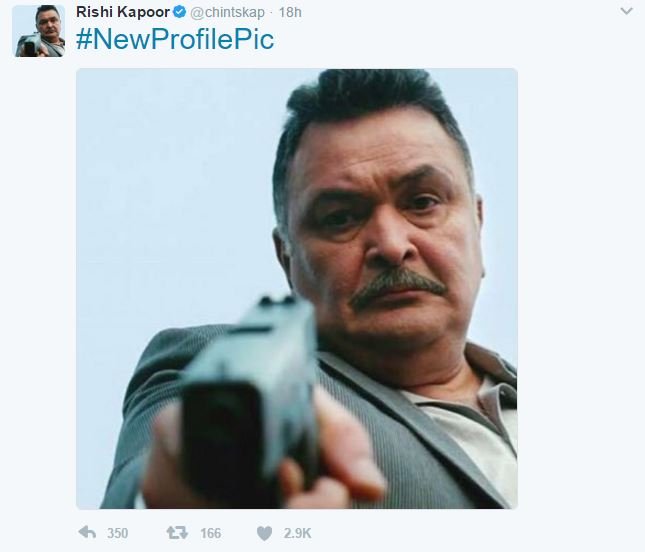 His earlier profile read: "Son of a famous Father-Father of a famous Son. I am the hyphen in between them."
Feature Image Source: Screengrab from Aurangzeb trailer