When it comes to romance, there is no fixed book of love that one can read and follow. But, our celebrities could write one if they wanted to. They know how to keep the love alive by grand and small gestures.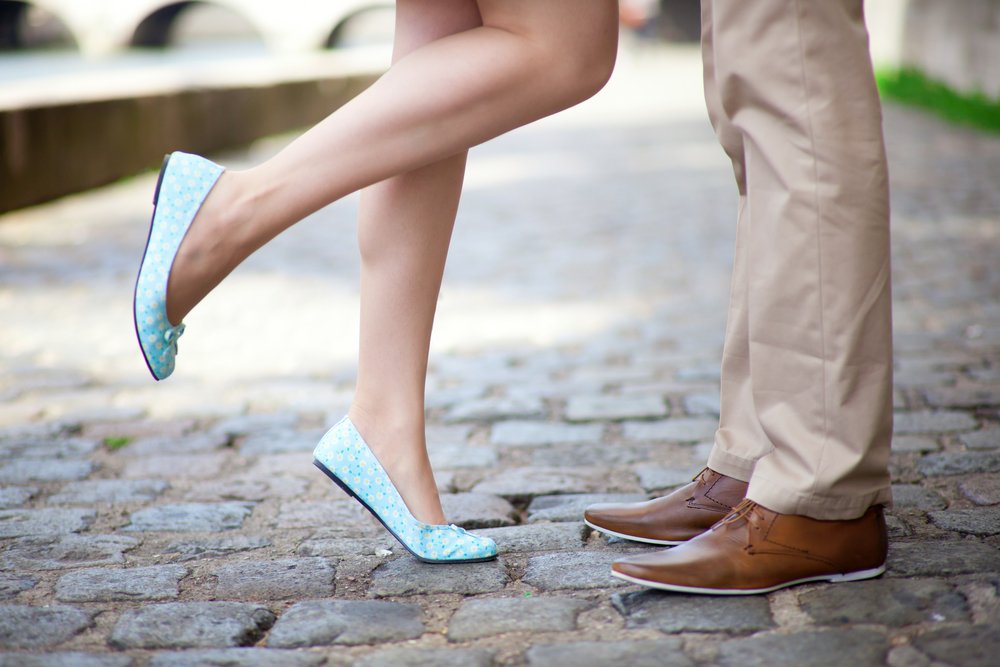 These romantic gestures by celebrities for their significant others will have even die-hard cynics (like yours truly) rooting for love: 
1. Joe Manganiello wrote a book for his wife Sofia Vergara for their first anniversary 
People may think roses, dinners, and even trips are the perfect first-anniversary gift, but Joe Manganiello definitely had something undeniably romantic and unique in mind for his wife Sofia Vergara. 
Joe's first-anniversary gift for Sofia was a literal 'book of love'. He shared the subject matter of the book. 
It was about how we met, as well as our courting, and was about 40 pages long. I love my wife a lot.
2. Ryan Reynolds smuggled – and got caught – for taking pies for his wife Blake Lively across the Canada-US border
It is no secret that the secret to Ryan and Blake's absolutely adorable relationship is comprised of regualar witty banter.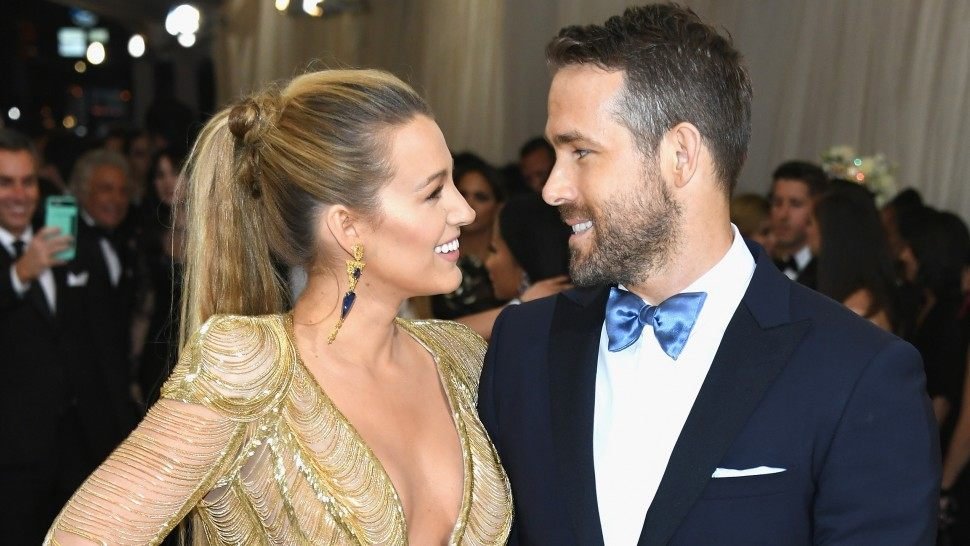 But our Deadpool star went super sappy when he 'smuggled' Canadian apple pies into the U.S. for his wife Blake Lively.  
He revealed on The Graham Norton Show that he convinced the security official to let them go by singing a track from one of his movies. 
 My wife is a foodie and loves these apple pies they make in Vancouver where I grew up so we grabbed a bunch of them and we were heading back down to the States and across the border. He (The security official) said, 'You remember you did that movie Just Friends and at the end you sang "I Swear"?' I said, 'Yes,' and he said, 'Go ahead'… [So] I sang that thing in the best falsetto I had and I was on my way through the border eating pie by the next stop."
3. Akshay Kumar sang a song for Twinkle Khanna on Koffee With Karan 
On an earlier season of Koffee With Karan, Akshay Kumar surprised his wife Twinkle Khanna by singing one of their favorite songs Frank Sinatra's Stranger In The Night. Akshay practiced for a month before singing the song for her on the show, and the two also danced to the number. 
4. Ayushmann Khurrana kept a karwachauth fast to pray for his wife Tahira Kashyap's long life, as she battles cancer
Ayushmann Khurrana has never shied away from sharing sweet-nothings and open declarations of love for his childhood sweetheart and wife Tahira Kashyap. 
Recently, when she was diagnosed with cancer, he kept fast on karwachauth for her, praying for her long life and health.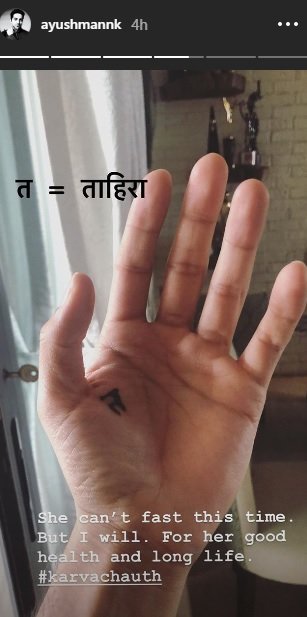 He has even called her his 'warrior princess' and has stood as a pillar of strength for her. 
5. Kevin Hart surprised Eniko Parrish with 1,000 roses in a club
When Kevin Hart started dating Eniko Parrish, he totally nailed the surprise element. At one of their outings, in the time it took Eniko Parrish to make a quick washroom break, Kevin surprised her with 1000 red roses because he simply wanted to make her happy. 
6. David Beckham got multiple tattoos for his wife Victoria Beckham
From date nights to sharing workloads, David and Victoria Beckham are definitely a power couple, hopelessly in love. However, David, who is known for his personal tattoos, got not one but six tattoos for his wife Victoria.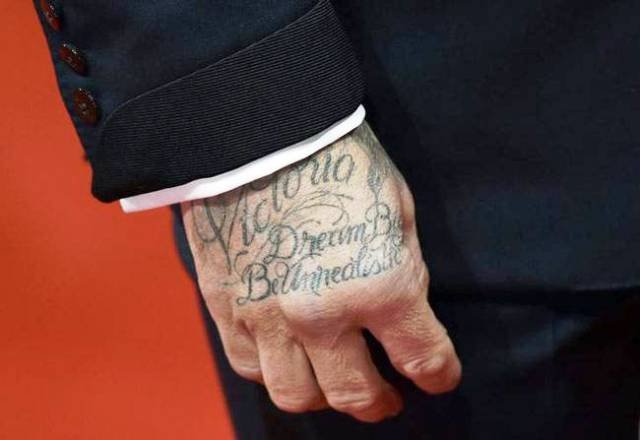 One is her name on his hand, the other is her name in Sanskrit on his arm. The duo together also got matching Hebrew tattoos stating "I am my beloved's and my beloved is mine" on their sixth anniversary.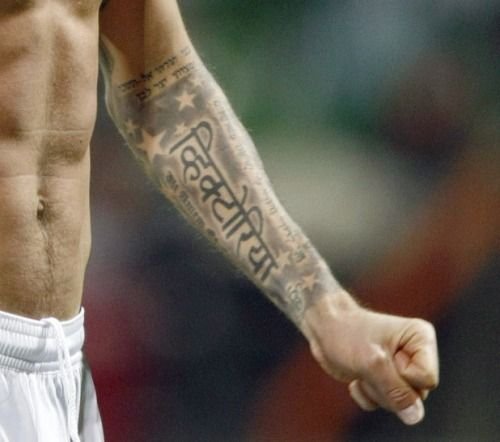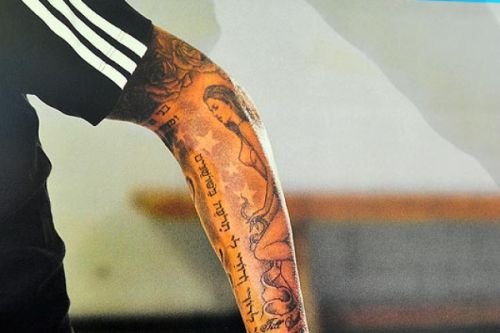 Further, on their tenth anniversary, he got a ring of ten roses inked on his left arm and followed it up later with a portrait of his wife on the same arm. Right beneath the portrait are the tattooed words, "Forever by your side."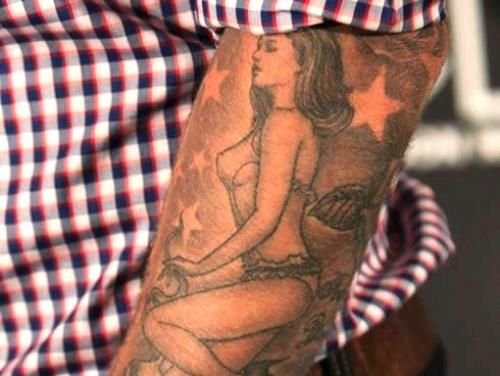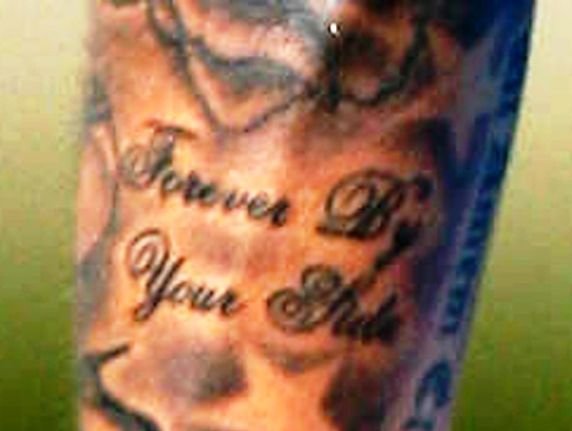 All images from bodyartguru. 
7. Singer Pink took the lead and proposed to Carey Hart on the racetrack
Alecia Beth Moore, professionally known as Pink, has the kind of proposal story that shows why it's perfectly fine for women to pop the question.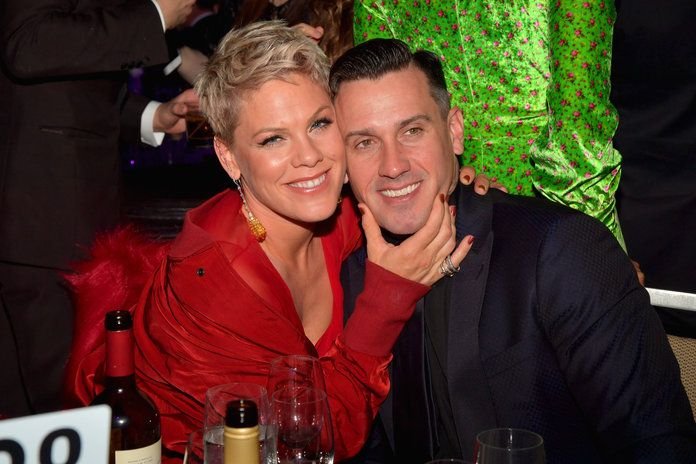 In 2005, Pink proposed to her then-boyfriend Carey Hart on the racetrack where he was racing, by holding up a sign that read "Will you marry me?". As Carey sped past the sign the first time, she added "Serious!" to it, and that had him pulling over immediately to respond with a jubilant "Yes".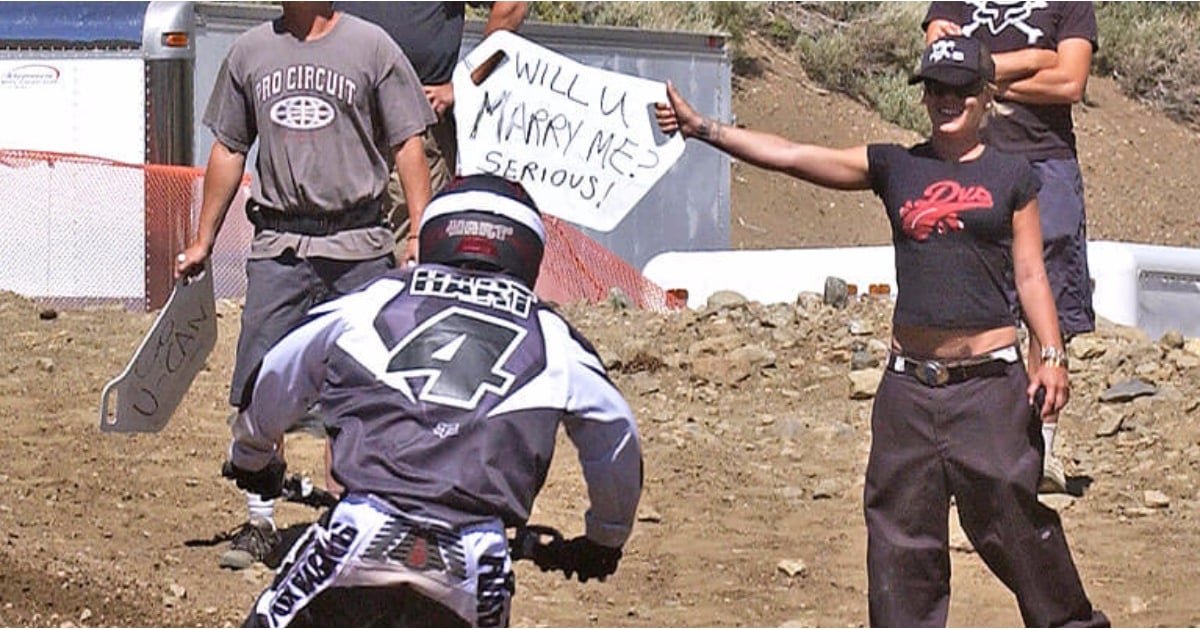 8. When Serena Williams wanted 'Italian for dinner', her husband Alexis Ohanian flew her to Italy
Alexis Ohanian and Serena Williams have the kind of relationship that is obviously marked with mutual respect, love, and a whole lot of special gestures. Like the time when Alexis flew Serena to Venice because she felt like having Italian for dinner.
And Alexis continues to keep the love – and the gestures- going strong. When Serena returned to playing tennis after a difficult pregnancy, he showered support for her by commissioning billboards, seriously! 
9. When Safi Ali Khan had an impromptu proposal for Kareena Kapoor in Greece, because he was convinced that she was the one for him. 
Oft known as Bollywood's royal couple, Saif and Kareena dated for almost five years before finally tying the knot. And just like their relationship, their proposal story is no less romantic.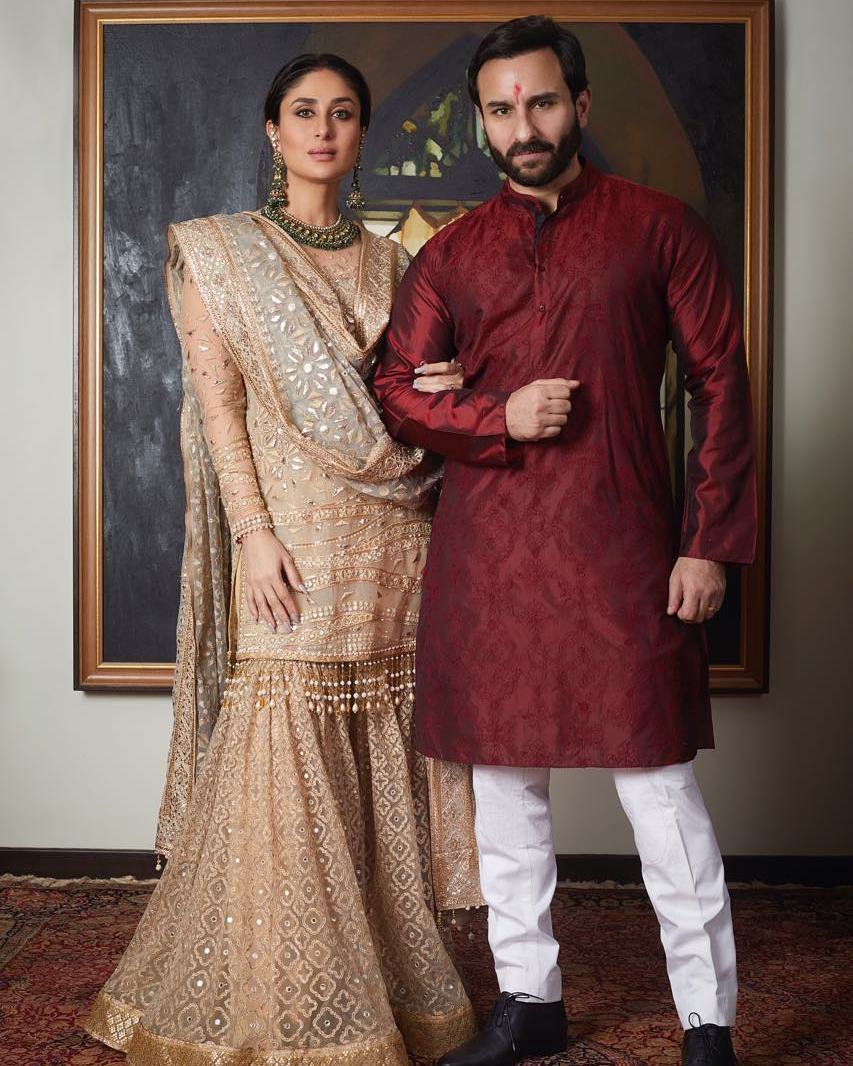 Saif and Kareena were shooting for the movie Tashan, and Saif had stayed back in Greece because Kareena had to shoot for the song Chaliya Chaliya. It was there that Saif suddenly popped the question to her, convinced she was the one. In fact, he went so far as to say that he was willing to get married right there, in a church, because he wanted to be with her. Overjoyed, and equally convinced that he was the one for her, Kareena said yes (to the proposal, not the impromptu wedding, of course!).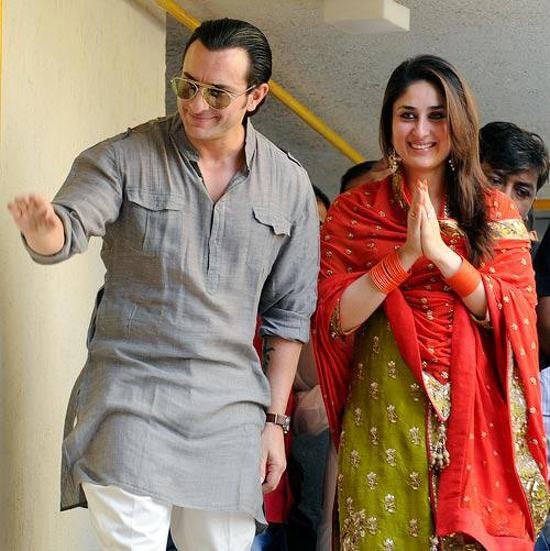 10. Nick Jonas shut down an entire Tiffany store to buy an engagement ring for Priyanka Chopra 
Nick Jonas and Priyanka Chopra's whirlwind romance and grand wedding(s) was a fairytale romance turned real. And looks like Nick definitely nailed the 'charming' bit when he decided to shut down an entire Tiffany store, in order to pick out the perfect engagement ring for Priyanka. 
11. On Ellen's sixtieth birthday, her partner Portia surprised her by starting an Ellen Degeneres Wildlife Fund
Ellen Degeneres is known for surprising people with kindest gestures, but on her sixtieth birthday, it was her turn to be surprised. Her partner, Portia, set up The Ellen DeGeneres Wildlife Fund in her honor to support her love for wildlife.
The Ellen DeGeneres Wildlife Fund will focus on protecting the world's most vulnerable, and for Ellen, who has constantly advocated for animal rights, this was definitely the perfect gift. 
12. Anand Ahuja 'bullied' Sonam Kapoor into not keeping archaic Karwa Chauth rituals. 
On her first Karwa Chauth after marriage, Sonam Kapoor posted an Instagram photo with a caption stating that Anand Ahuja 'bullied' her into not keeping a fast. 
Anand Ahuja soon commented on the photo that he'd suggested that rather than spend the fasting together (as he promised to fast in case she too fasts), they could just spend it with each other, exercising and enjoying the day together.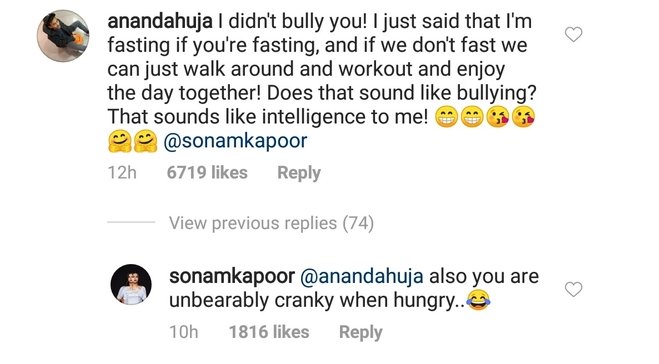 Not only was this a sensible suggestion, but it was also a reflection of the love and respect the duo share. 
13. Virat publically spoke against the incessant trolling and blame that Anushka received for his dismal performance. 
Long before they got married, rumors that Anushka and Virat are no longer together floated on the internet. Coincidentally, at the same time, Virat did not perform well at some of the matches. As a result, the internet trolls and a few publications wasted no time in illogically blaming Anushka for Virat's unsatisfactory performance on the field.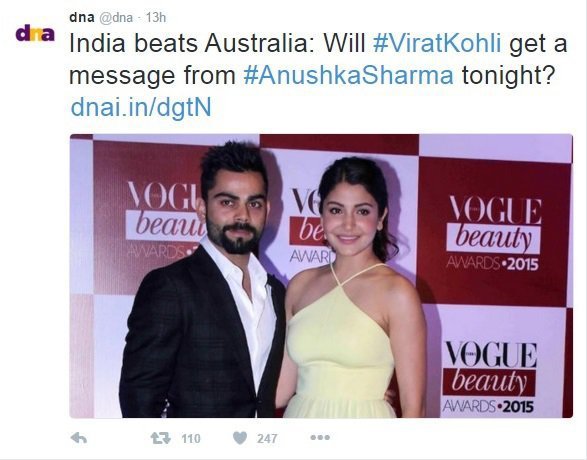 Virat shared a public message calling out such trolls and shaming them for such behavior, clearly stating that no one was responsible for his on-field performance.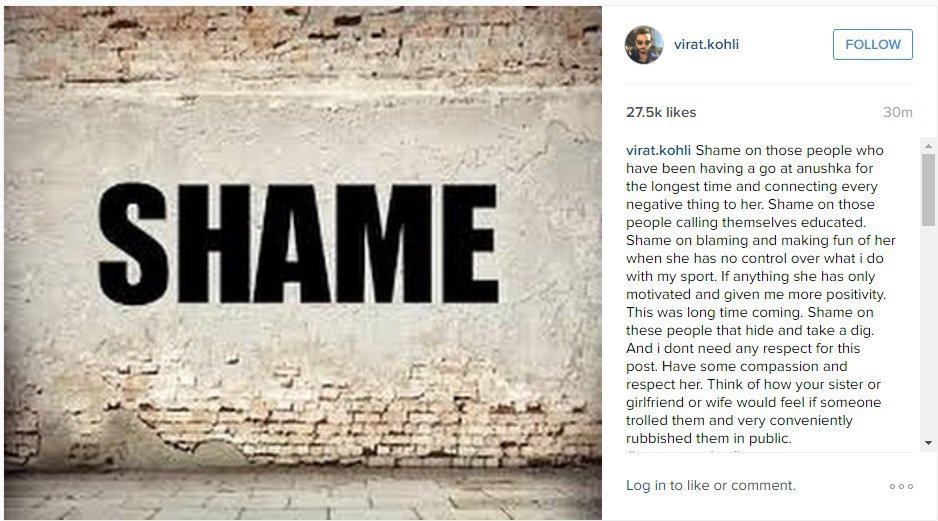 14. Ashton Kutcher filled a fridge with food in case Mila Kunis got a pregnancy craving
Even before Mila Kunis could understand her cravings, Ashton Kutcher preempted her needs and stocked their fridge with all types of food, ensuring that her pregnancy cravings were always taken care of. 
15. When Kit Harington embarassed himself by wearing a Jon Snow costume for Rose Leslie 
It's not always about the grand gestures. Sometimes it is the silly little things that keep the love alive. Like when Kit Harington wore his own GOT character's costume to a party, simply because his wife Rose Leslie asked him to.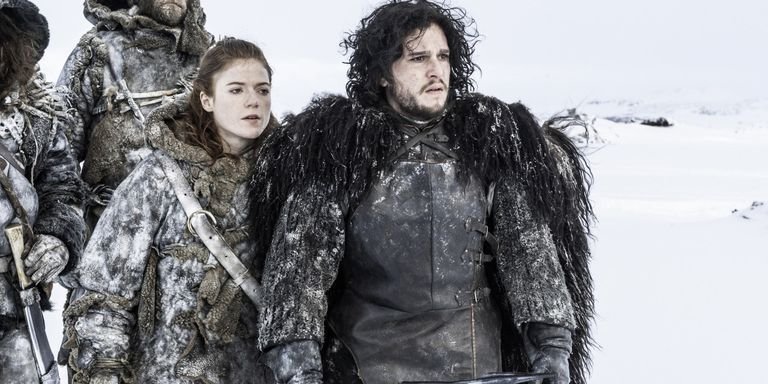 Of course, it was embarrassing and of course people teased him, but in this case, true love conquered all. 
Kit revealed:
"The people bringing around canapes were looking at me, thinking, 'You're sad man! You've come to a party dressed as your character.'"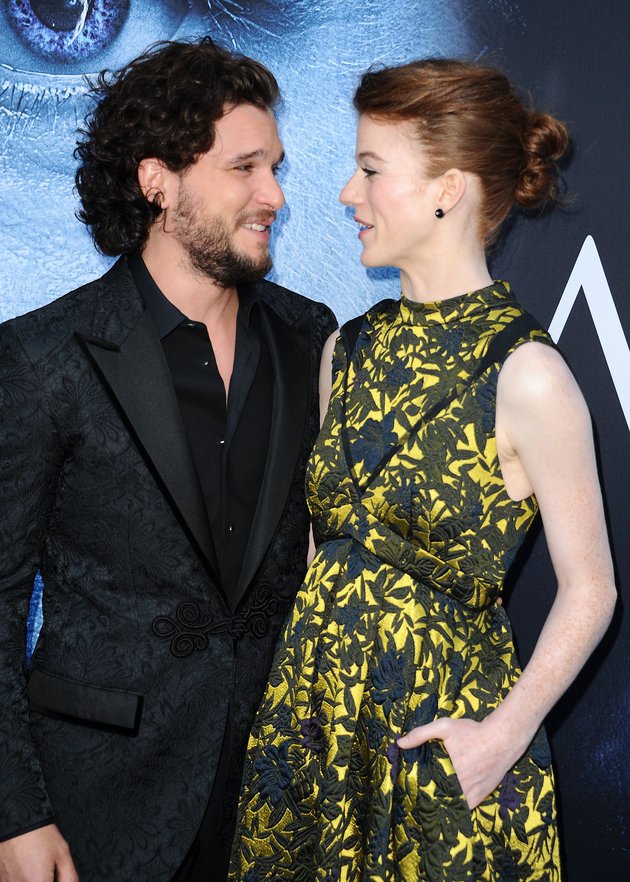 16. Ed Sheeran offered his sneakers to his wife when she broke her heels
When Ed Sheeran's then-girlfriend (and now wife) Cherry Seaborn snapped her heels at an after party, the singer–who has made love ballads popular again–was quick to offer her his own sneakers and walk without shoes instead.  And here we thought chivalry was dead.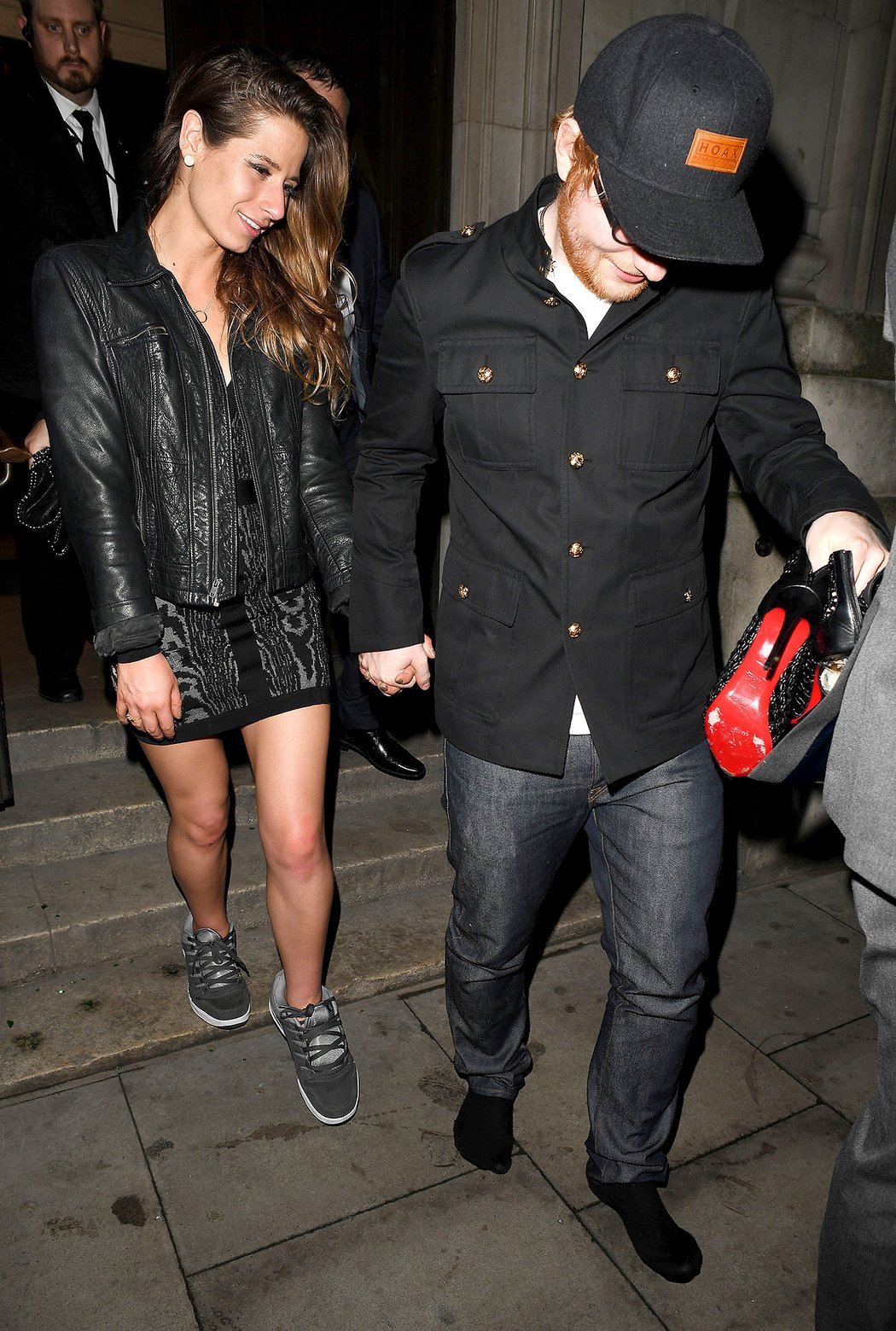 17. From regular date nights to personal hashtags, Hugh Jackman believes in showing his love through multiple little gestures for his wife
Whoever said that only grand gestures work can clearly take a leaf out of Hugh Jackman's book of romance. 
From regular date nights to never going to bed upset to constantly sharing heartfelt posts with the hashtag #mydebs, Hugh and Debra are a fine example of what everlasting romance looks like. 
18. Chris Hemsworth shut down rumors of splitting up with his wife with the perfect Instagram post
Chris Hemsworth is no less than a superhero when it comes to his family. So when tabloids started floating the rumors that he and his wife, Elsa Pataky, maybe splitting up, he not only called them out but also had the most sarcastically perfect response. 
Clearly, even for celebrities, love trumps fame, fortune, and all things fancy. Though the latter certainly helps them with the grand gestures!