As we all know, Telugu film RRR, Which has been directed by S.S. Rajamouli, recently won a Golden Globe award for its song Naatu Naatu in the category of Best Original Song. And, it has definitely stirred something up around the world. A lot of Indians and NRIs are clearly proud of the huge scale of recognition the film has received. But, what makes RRR's popularity even more interesting is how much influence it has had on audience from difference nationalities.

And to top it all off, the director debuted on Late Night With Seth Meyers, which is also a very big deal. Because it's great to see a South Indian movie director on a show with such a varied viewership.
Also, even S.S Rajamouli admitted to feeling like RRR's popularity in the west was only limited to NRIs and their friends living abroad. But really, the film is being appreciated by fans who have been following Indian cinema, independently and without the influence of Indian friends and associates. Which is definitely an applause-worthy measure of RRR's success.
Here's a clip of Rajamouli talking about the revelation:
And here are some of the responses the video has gotten. It's evident that Indians everywhere are more than thrilled at the recognition the film has received.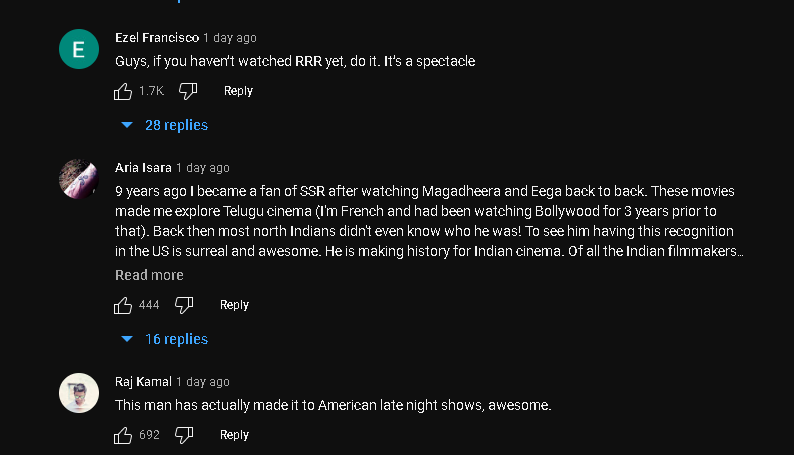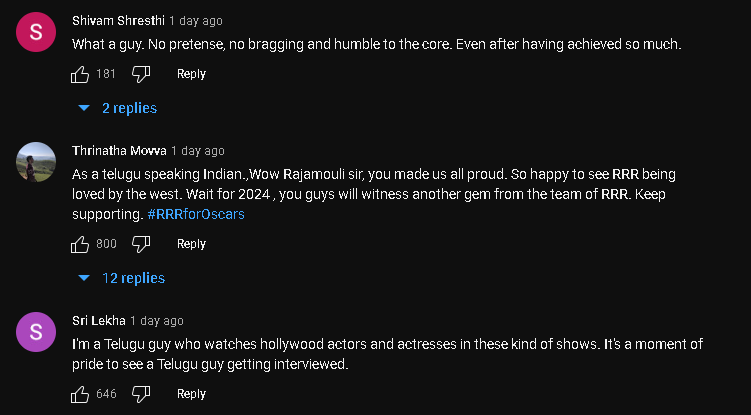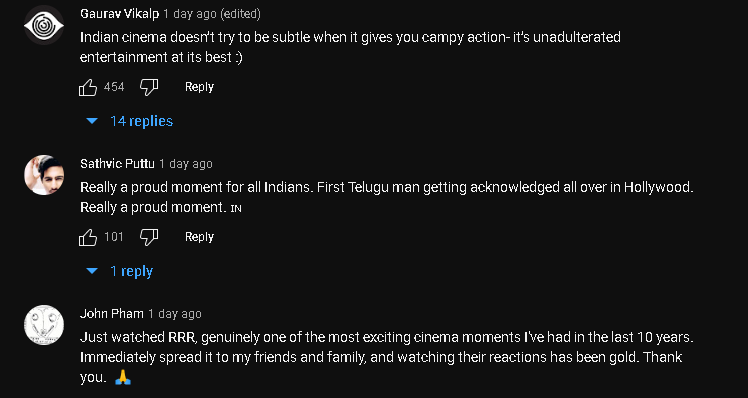 Congratulations to the entire team of the RRR!