Back in 2009, we saw Robert Downey Jr in Sherlock Holmes. And one year later, in 2010, we saw Salman Khan in Dabangg. Do you know what's the common factor in these two films? It's that a strikingly similar scene from Sherlock Holmes was seen in Dabangg a year later. In fact, this Reddit post has called out Chulbul Pandey's (Salman Khan) fight scene for being a total copy of the much-talked-about fight scene where Sherlock Holmes (RDJ) was introduced as an intelligent man and skilled fighter,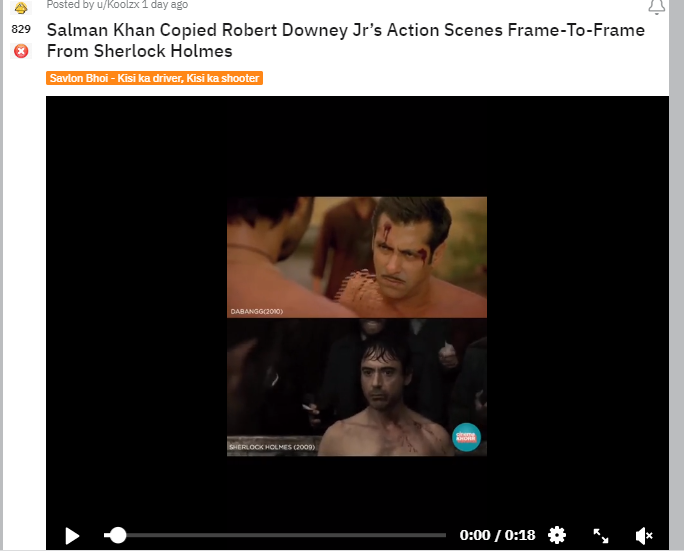 And here's how people have responded to this epic observation online: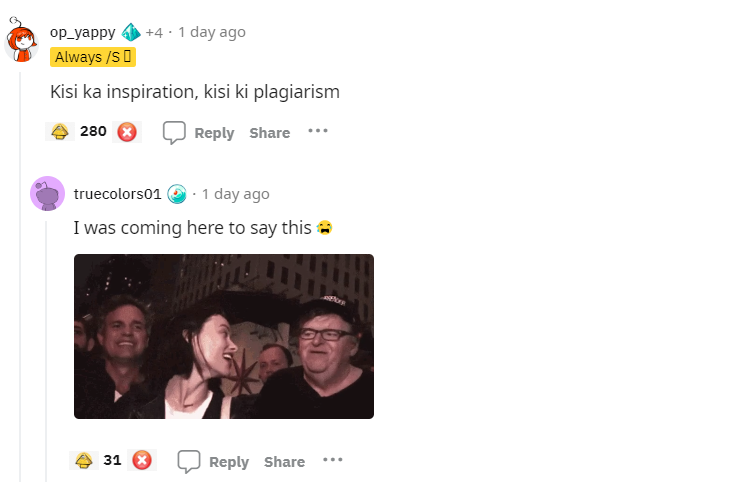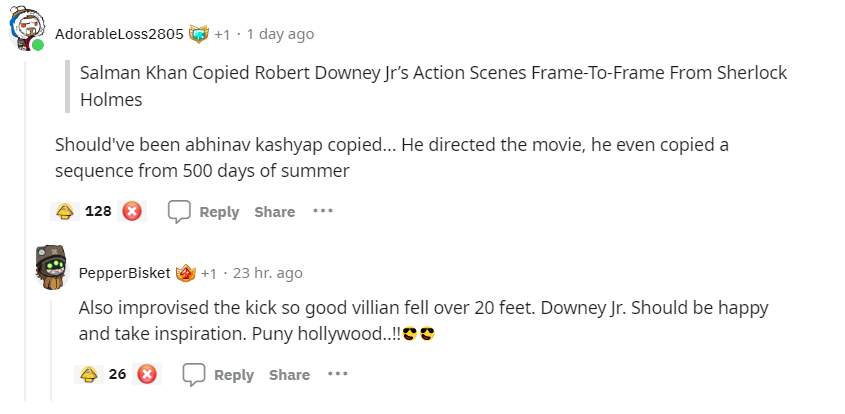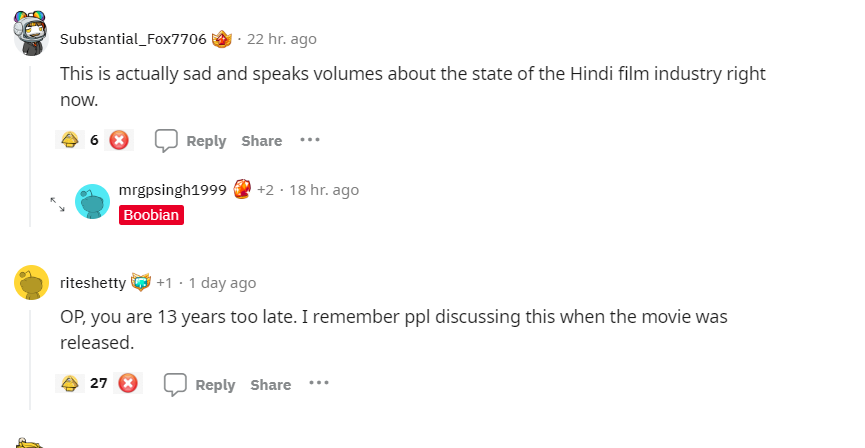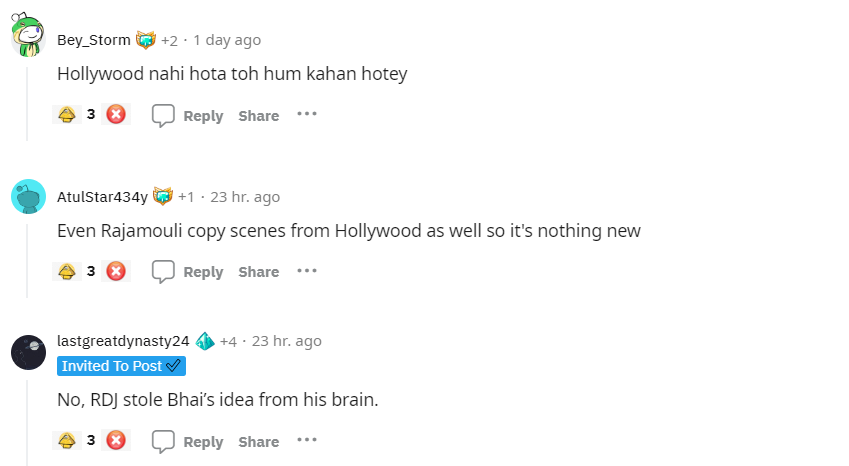 God knows how many such other things have gone unnoticed in Bollywood movies. You can watch the full comparison video here.