Salman Khan is one of the most popular Bollywood actors in our country. His name in movie credits is enough to ensure a good box office collection. You see, even a film like Race 3 can earn over ₹294 crores if the actor stars in it.
His new film, Kisi Ka Bhai Kisi Ka Jaan, has just been released. However, much before the D-DATE, the film was already generating buzz on social media because of its bizarre songs and weird dance moves. 
Also Read: Ranking 13 Hook Steps Of Salman Khan Over The Years From Best To Worst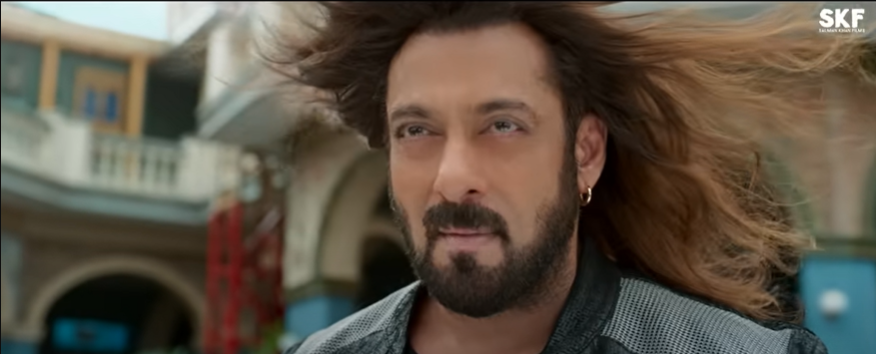 Turns out, Salman Khan has a trajectory of performing on REALLY POPULAR SONGS with REALLY WEIRD LYRICS. We've prepared a list on it, check it out:
1. Chicken Kuk-Doo-Koo from Bajrangi Bhaijaan (2015)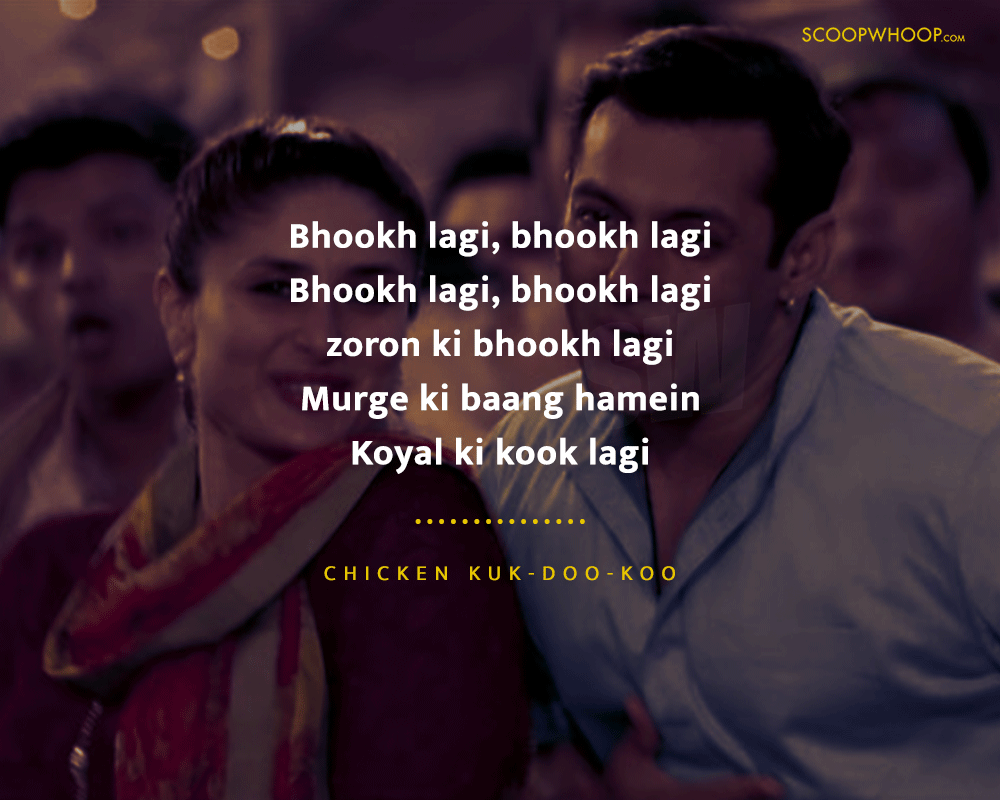 2. Love Me Love Me from Wanted (2009)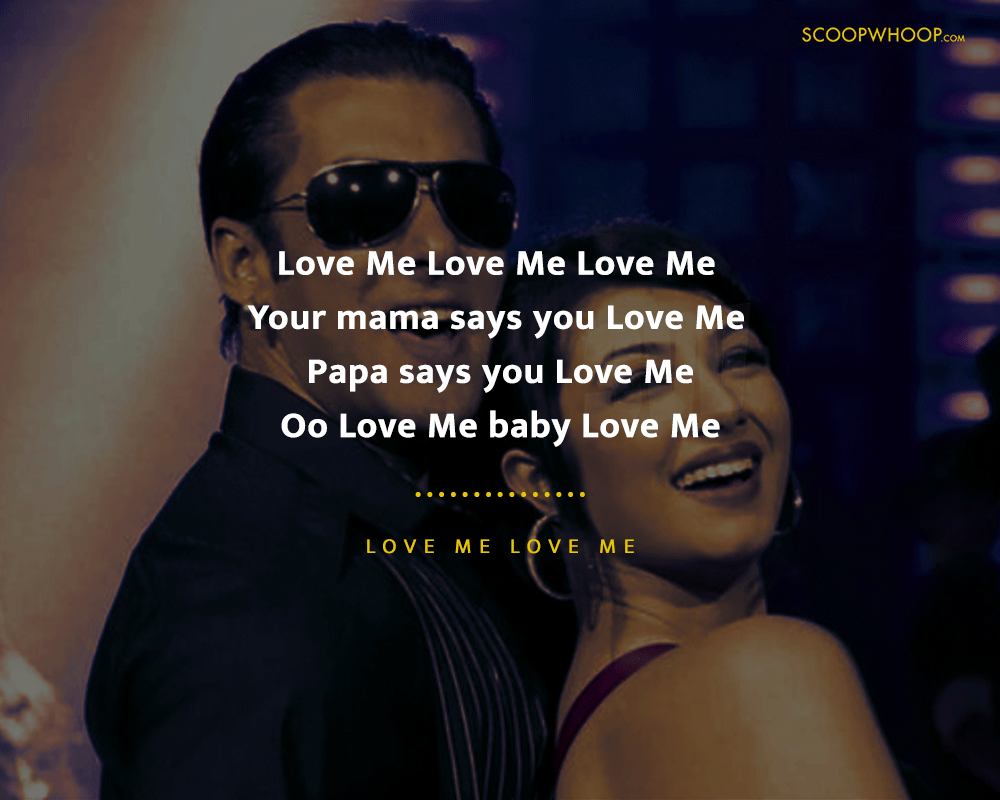 3. Character Dheela from Ready (2011)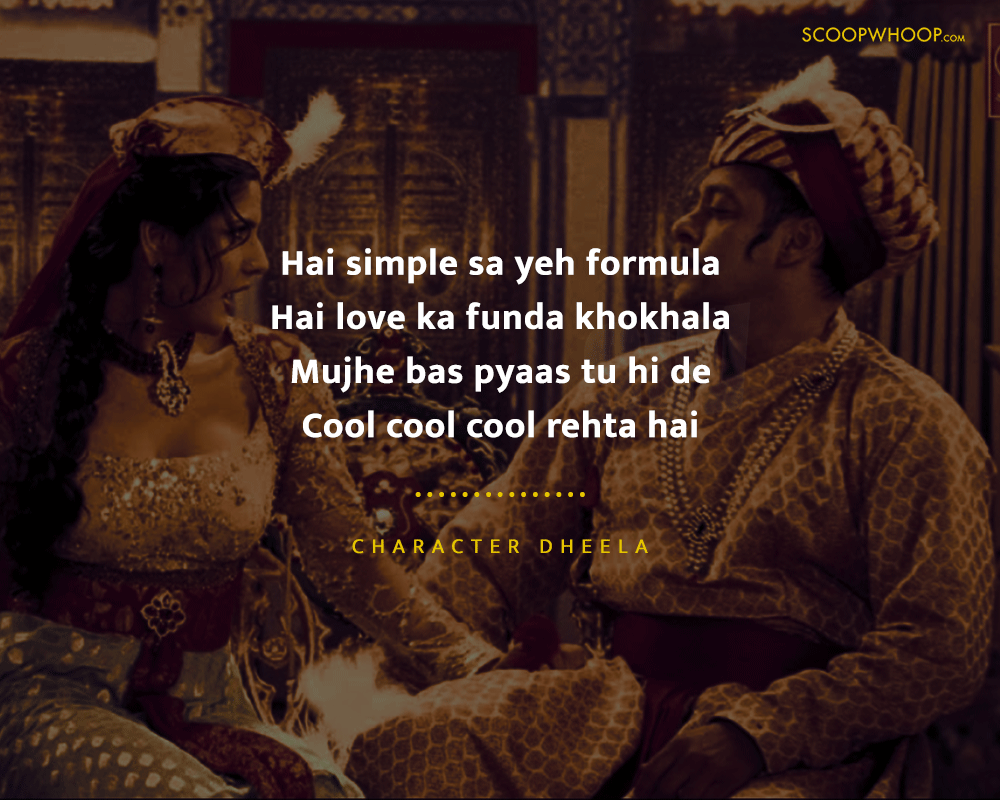 4. Yaar Na Miley from Kick (2014)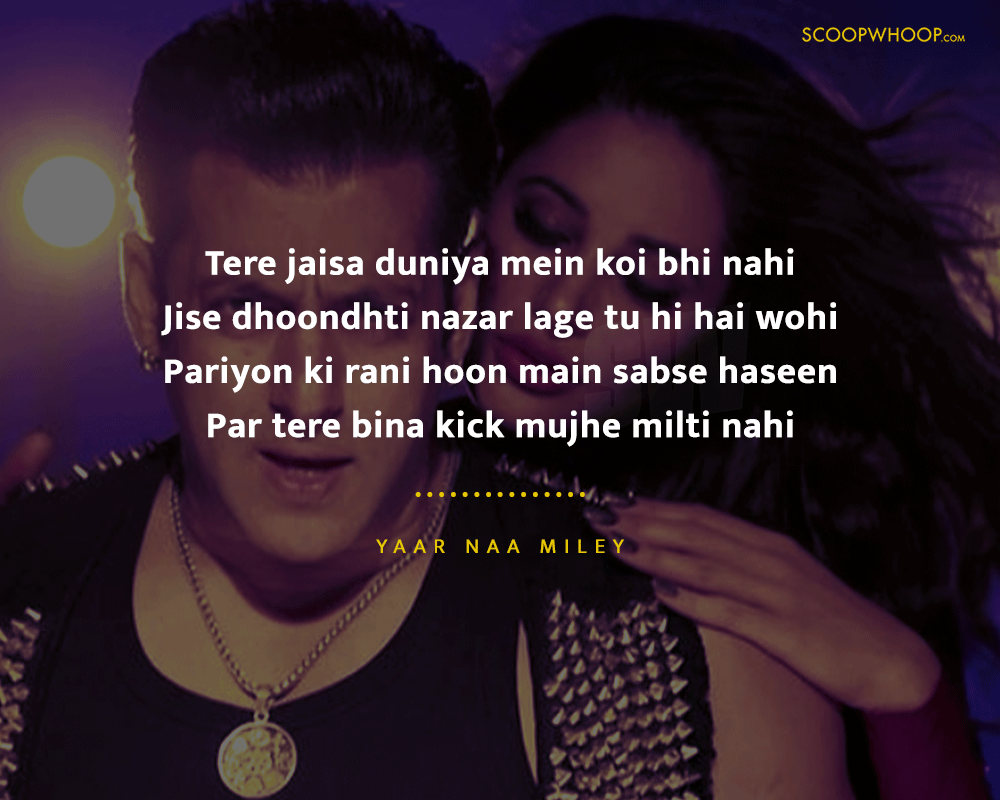 5. Dhinka Chika from Ready (2011)
This song was weirdly addictive.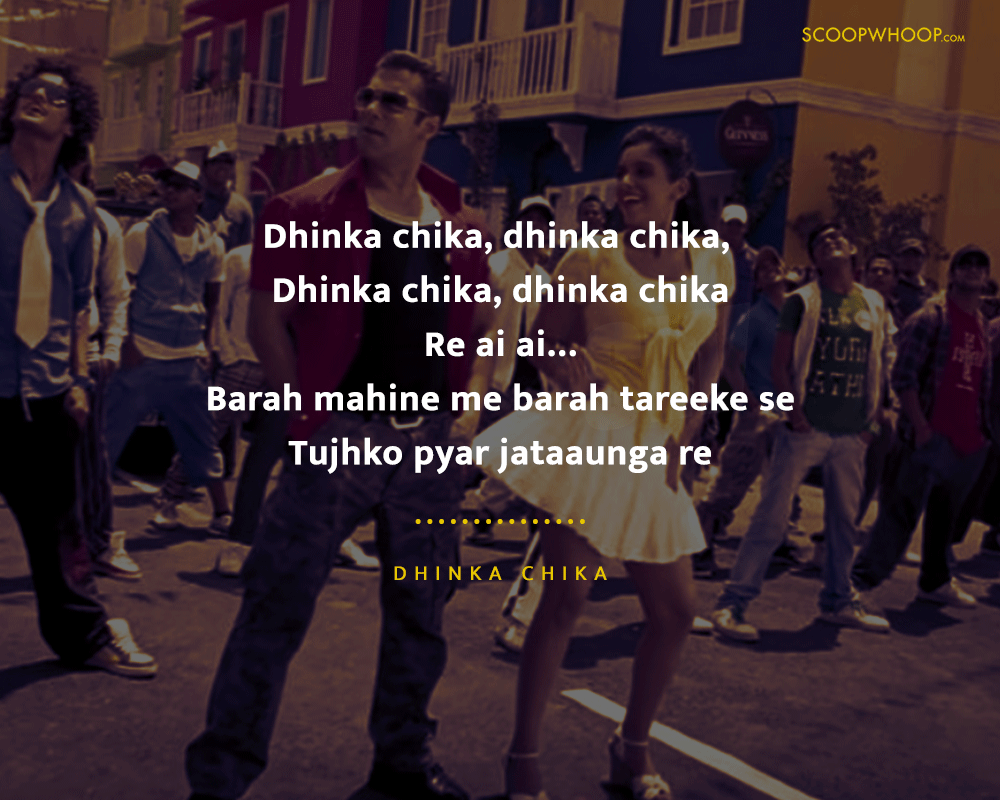 6. Fevicol Se from Dabangg 2 (2012)
This was just problematic on all the levels.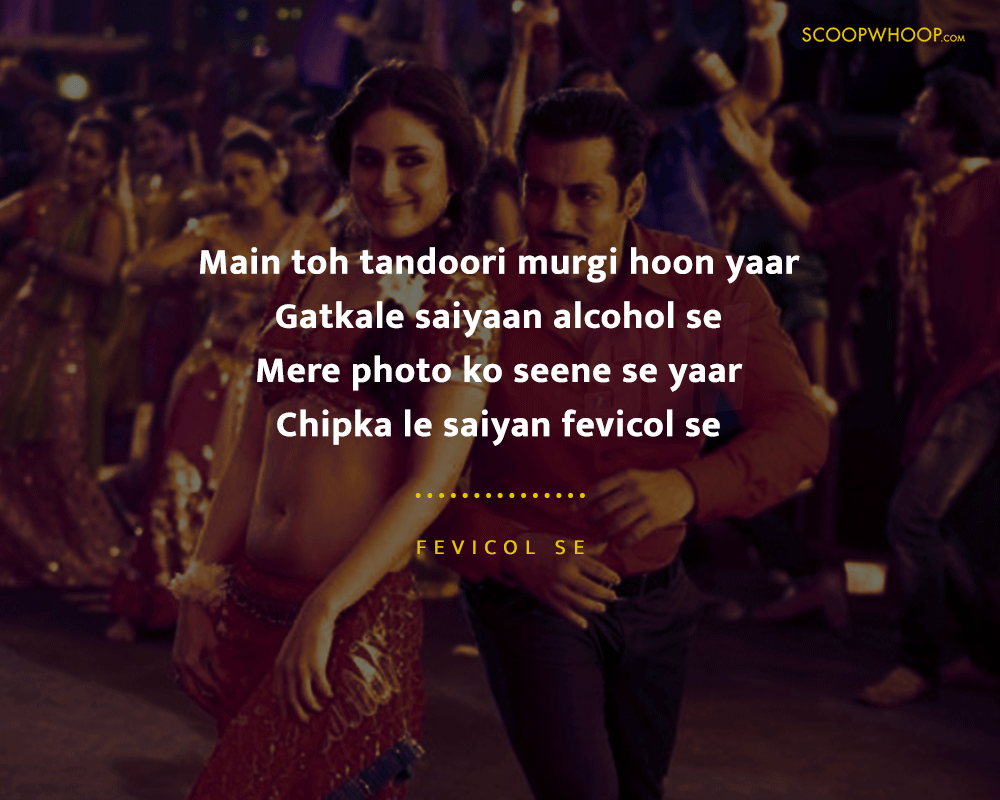 7. Body Guard from Bodyguard (2011)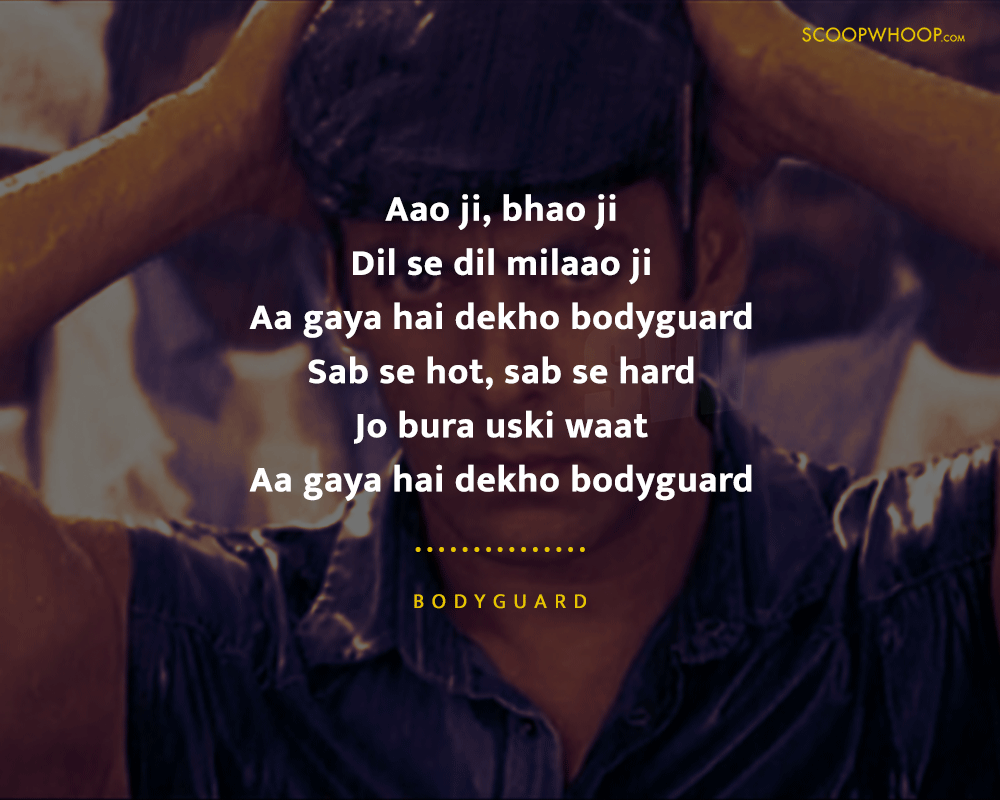 8. Lets Dance Chotu Motu from Kisi Ka Bhai Kisi Ki Jaan (2023)
This song had minimal original lyrics (which were also weird) with literally FIVE nursery rhymes. Poem hi bana dete? Lets Dance Chotu Motu felt more like a spoof than a song.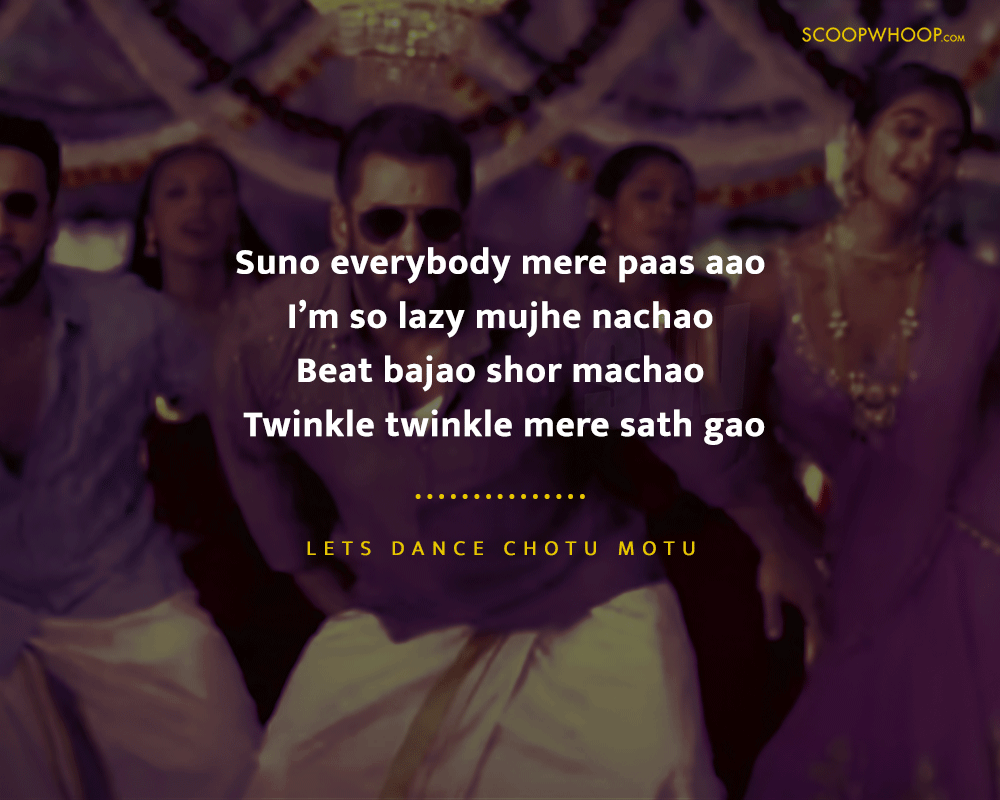 9. Seeti Maar from Radhe (2021)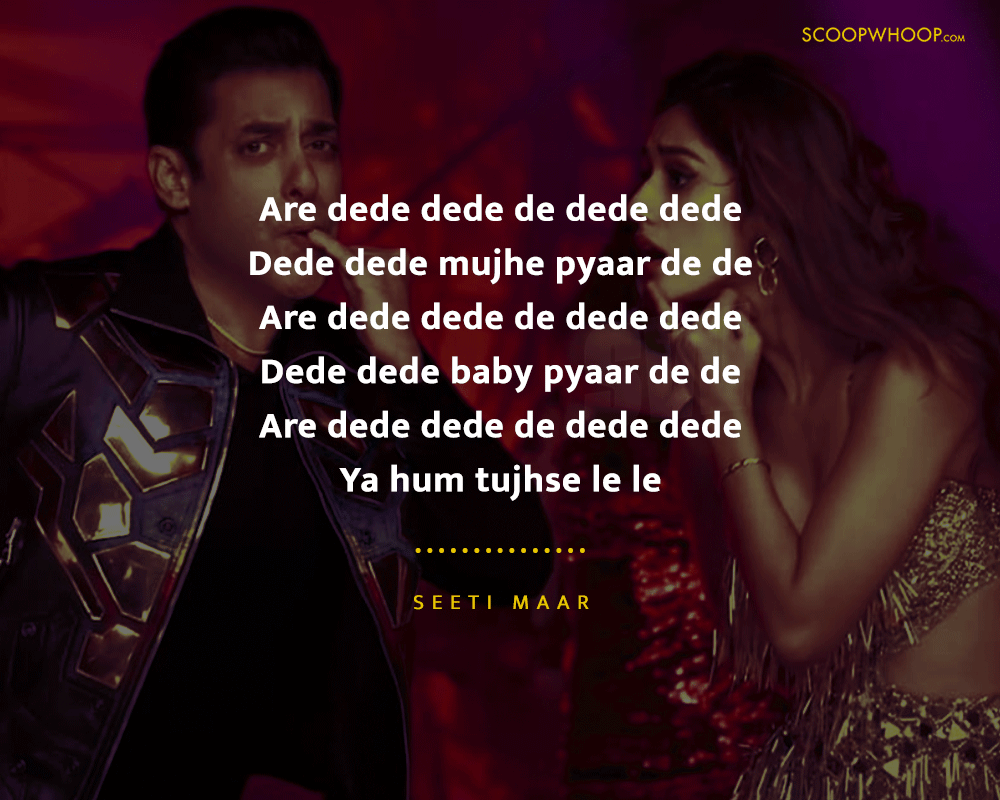 It's not like Salman Khan hasn't ever had good songs in his movies. His old songs, O O Jaane Jaana, Ye Raat Aur Ye Doori…even the 2015 Bajrangi Bhaijaan album had GOLD music, like Bhar Do Jholi Meri, Tu Jo Mila. 
However, like the list above, there've also been multiple such Salman Khan starring songs which go crazy-viral, with people mincing catchy lyrics and mimicking weird hook steps, but lack much depth. Albeit popular, sometimes, they're outright appalling.