I'm not an aggressive person, but there's something about Indian daily soaps – they make me want to pelt stuff at the TV and never switch it on again. Again, I'm not aggressive, it's just that these shows are always cringey. And there's hardly anything that makes sense. Twitter has yet another proof.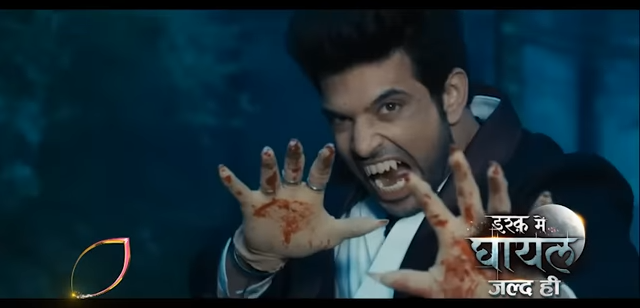 So, someone decided that it was a good idea to launch a brand new Hindi show based on werewolves. It's called Ishq Mein Ghayal, and 'Ishq' apart, it has the same effect on people. And a Twitter user shared a video from the show, which makes it look worse than we had imagined it to be. The scene is apparently supposed to be 'romantic', and shows Kunal Kundra's character literally sucking blood out of a woman (because, werewolf). But no, it's the woman's imagination and nothing more. A 'sign of love', so to say.
Basically, that's what people think women want. While it's not surprising, it does make one question if writers and makers do this by choice. Of course, the show also has corny dialogues, copied characters, and well, no point whatsoever. But, THIS is creepy on a lot of levels.
Twitter thinks so too.
As Phoebe Buffay once said, "My eyes! My eyes!"