We've all missed the absolutely stunning Shilpa Shetty Kundra on the big screen. The last we saw of her was in Dhishkiyaoon in 2014, but the model-turned-actress-turned-producer has been busy. She recently also ventured into writing and a book she penned about healthy eating for the Indian fitness enthusiasts, The Great Indian Diet, was released late last year.
And in a hilarious and adorable incident of confusion, a roadside book seller tried to sell her very own book to Shetty just yesterday. She instagrammed and tweeted his reaction and guess what? In just a day, the man became the most famous book vendor on the interwebs.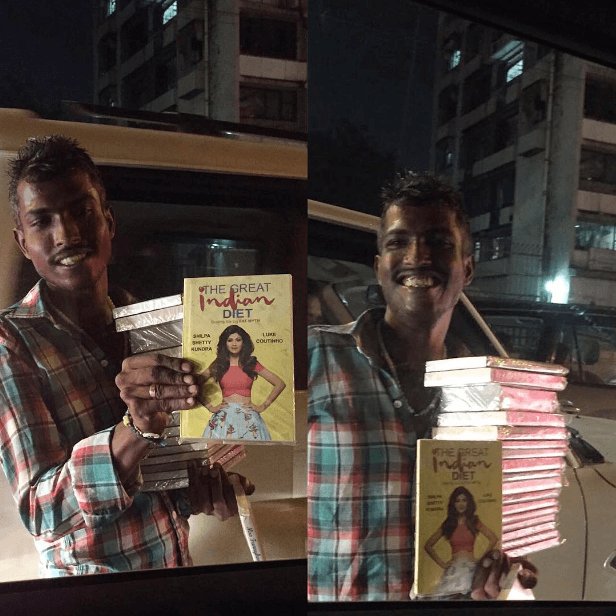 Her post on Instagram went viral beyond belief and garnered more than 30,000 likes within the day! Most people were blown away by the book seller's slightly embarrassed, but mostly delighted reaction and the 'awww's and heart emojis came pouring into the comments.
Well, I'm sure it was a moment of happy confusion for the shocked book seller!