Knock Knock!
Who's it?
Butter!
Butter who?
I 'butter' not tell you!
If you laughed at this joke, then let me take a bow. And if you didn't, then I just want to say, that it's extremely difficult to make you person laugh because believe it or not, it took me half an hour to come up with that BS of a 'knock-knock' joke!
Having established my weak comic skills and the fact that comedy is probably the toughest genre to crack, I'd like to shift your focus to how India is witnessing a new change when it comes to the consumption of comic content. 
With the rise in digital comedy platforms and live stand-up comedy shows, we've seen that Bollywood and TV are not the only places we seek a laugh or two anymore.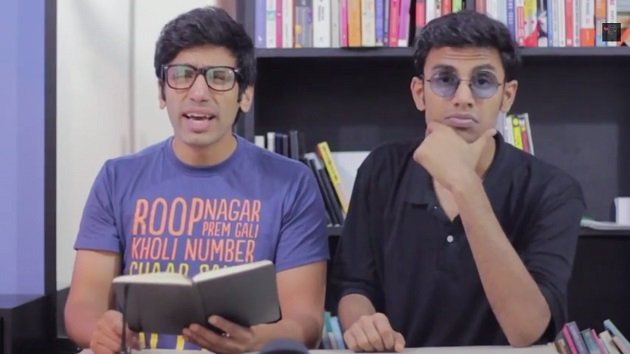 Having said that, there's yet another advancement that we can't help but notice. Comedians and actors are now taking over social media platforms to produce short videos, generally based on Indian stereotypes that we all can connect with. So when we saw Gaurav Gera as Chutki and Shopkeeper, we couldn't resist going LOL!
It's amazing how a 10-15 second video introduced a whole new form of comedy. Chutki's encounters with the shopkeeper became the talk of the town!
From school kids to their grandparents, everyone was imitating Gera's characters and getting their share of kicks from it. Being one of its kind, the Chutki-Shopkeeper series paved the way for many others who adapted the same concept of social-media comedy. 
After Gaurav Gera, Pammi Aunty took over social media like wildfire. Ssumier Pasricha played around with Snapchat filters to create this hilarious character. Pammi Aunty is always dissatisfied with her daughter-in-law and cribs about her to Sarla Behenji. Unlike Gera's dialogue between Chutki and Shopkeeper,  Pammi Aunty's rant is a monologue that can crack anyone who has ever encountered a typical Punjabi aunty. 
I refuse to believe that any of your tau ji or bua ji has never shared a Pammi Aunty video on your family WhatsApp group. And that's the brilliance of this character. It connects with all age groups alike. 
Next we have Mallika Dua and her Make-up Didi videos. You might recognize her from the Shit People Say: Sarojini Nagar Edition. She's someone with crazy observation and acting skills, which led to the birth of her video series. Her character is a girl who's constantly dissatisfied with her beautician. She picked this love-hate relationship that we all share with our clients and presented it in the most creatively insane way possible. 
Here's one of her videos:
If you look closely, it becomes evident that these artists have built on stereotypes in a way that has played in their favour. 
With very specific and accurate accents, they have created characters based on people we all have either met or known. So when Pammi Aunty says something typically Punjabi, we laugh because it reminds us of our own Pammi aunties. 
Apart from that, what makes this kind of comedy unique is the ease of consuming content. Firstly, these videos are short and don't take too much of our time. You can catch a make-up didi video in between breaks or while sitting on the pot in the morning. All you've got to lose is one minute!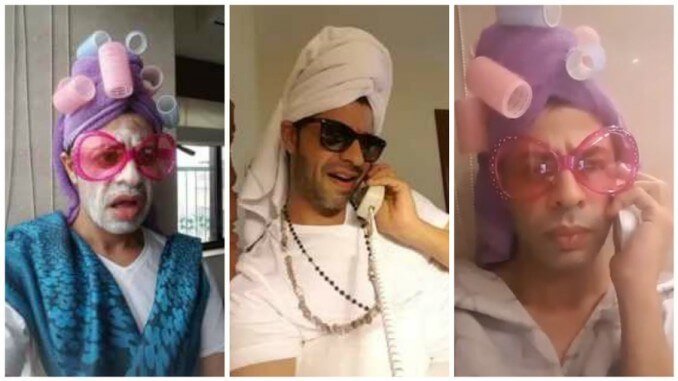 Since the videos are short, it's all the more challenging for the actor to deliver effective comedy. Unlike stand-up comedy, these guys don't have the time to establish a base for the next joke that they're going to crack.  
It's dynamic and the excitement of what's going to happen the next second is exactly what keeps the audience glued to their videos. And in that one minute, they manage to put a smile, if not a laugh on our faces.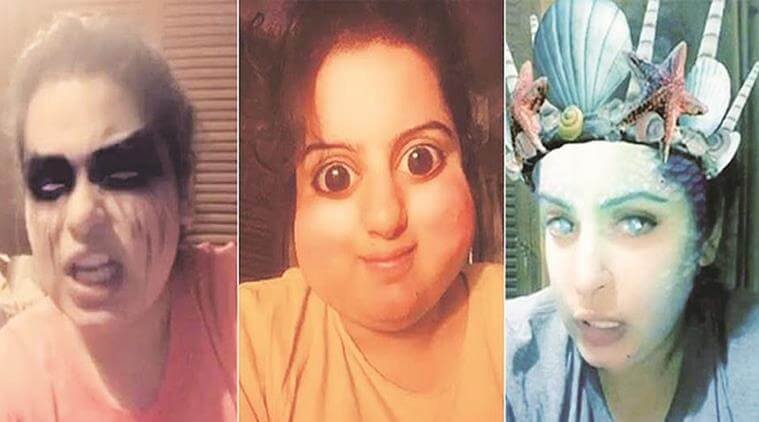 The accessibility of these videos also plays in their favour. We don't have to wait for a show to start, like on TV or for a Friday for a comedy movie to release. It's a treasure chest firmly sitting in the world of social media, waiting to be unlocked. And once that's done, not only do our options of entertainment increase, we subconsciously start accepting the changing face of comedy.
This addition to Indian comedy is brilliant and we hope that this stays for a while. 
Because the next time you find yourself stuck amidst a war of lame knock-knock jokes, count on these funny people to have a rescue plan for you.