Actor Sidharth Malhotra has requested Delhiites to make the roads of the city safer by shunning drunk driving and not performing stunts while riding.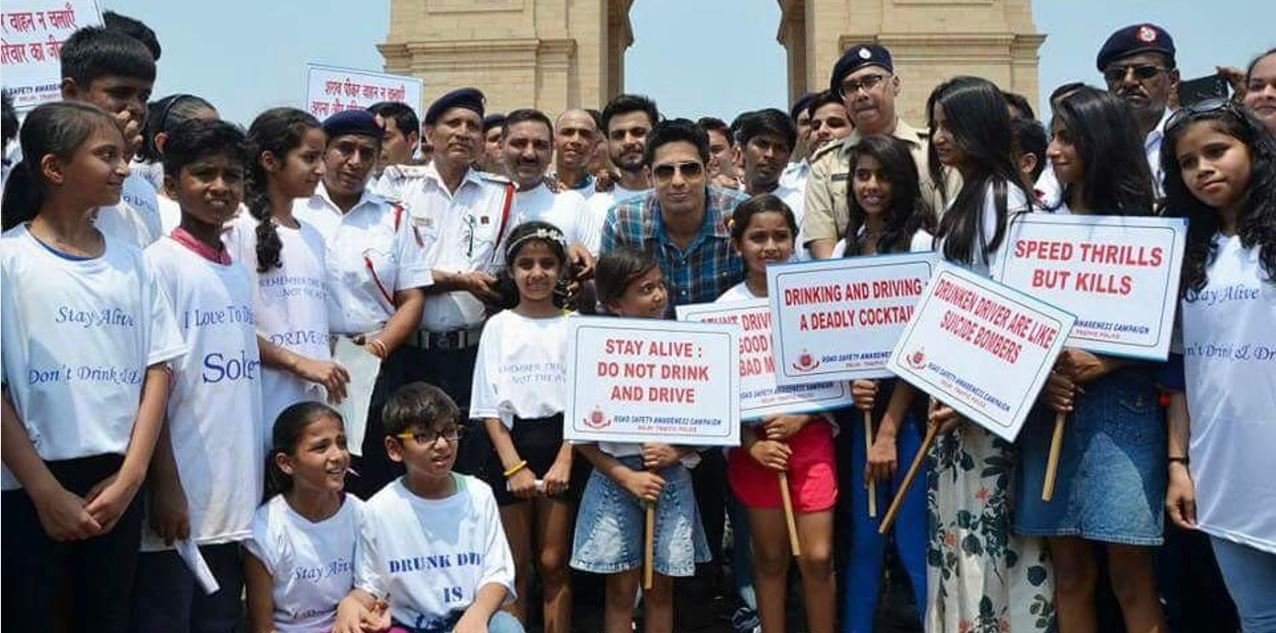 The 32-year-old actor, who is currently shooting for his upcoming film Aiyaary in the capital, joined the road safety activity, organised by Delhi Traffic Police at India Gate, to spread awareness on anti-drunken driving and anti-stunt riding.
"I was shooting here, so when I heard Delhi Traffic Police has started this campaign, I was happy to become a part of this initiative. Anyone of us can be involved in a road accident. Drunk and stunt driving should be avoided. Please abide by the traffic rules. Let's make Delhi roads safer, so that people can drive easily and avoid accidents. Hopefully, this will make a difference and our authorities will make sure, we are safer," told PTI.
Recalling his college days, the Baar Baar Dekho actor said although he had his fair share of fun on the roads in the city, he used to follow the traffic rules.
He added, "It is not only about you, it is also about your friends, family and other people on the road. Please keep the spirit alive, Delhi. Roam around, have fun but be in control and be responsible. Today, you can call a cab whenever you want. So, please use such apps. Please don't drink and drive."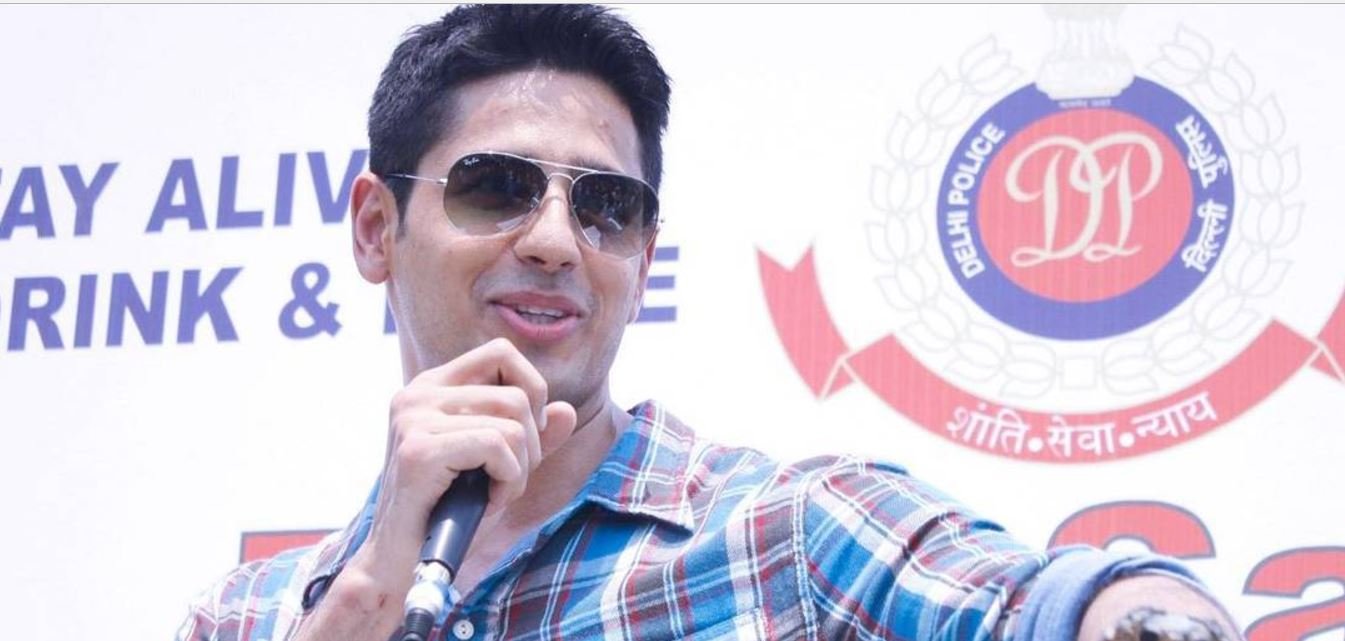 Being a recognised face among the youth, Sidharth's voice will resonate the younger generation and that is what made him a "good choice" for the campaign.
A K Singh, DSP (Traffic) told PTI, "Sidharth is a young face and we thought he would be a good choice to inspire the youth about practising traffic rules and ask them not to indulge in drunk driving or any dangerous stunts."
While Ved Prakash Vats, sub-inspector, Road Safety Cell added the youth needs to be more responsible when they are driving and think about their kith and kin.
"The drive is basically about making the people aware about the consequences of drunk driving and cult stunts. They need to understand such irresponsible behaviour is dangerous for both them and their families," Vats said.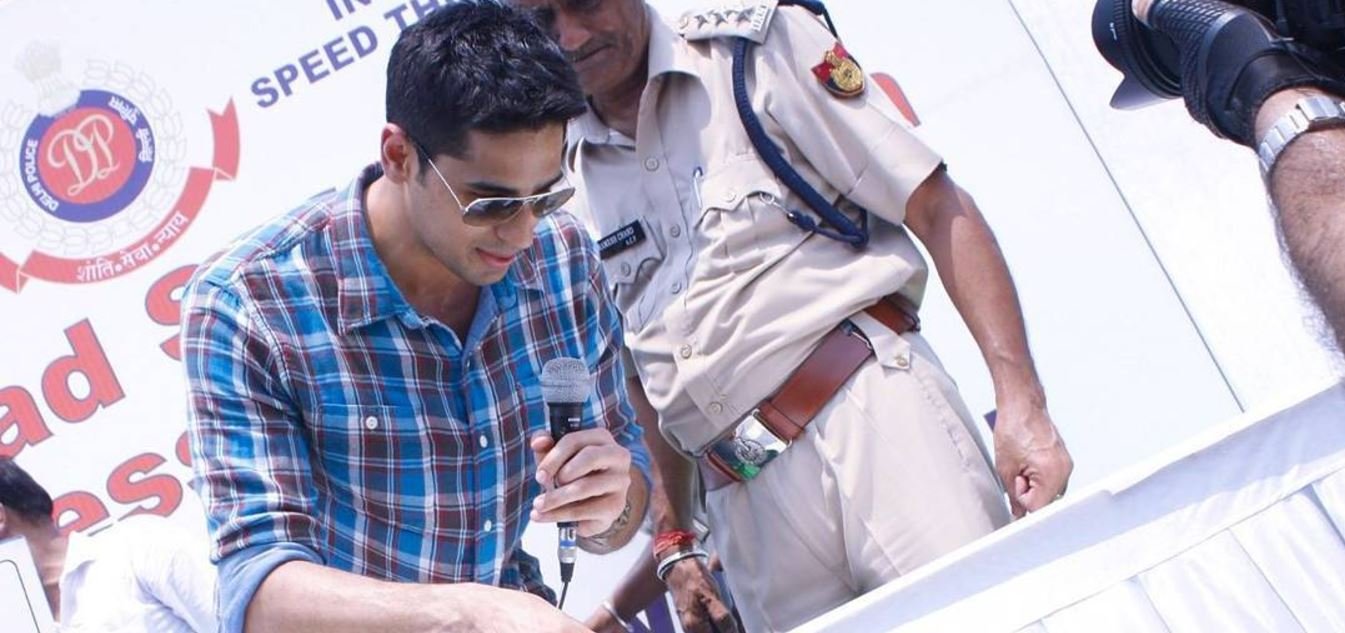 Holding a helmet in his hand, Sidharth also posed with the youth against a row of motorcycles. He also got his pictures clicked with kids holding placards that read messages such as 'Drinking and driving – A deadly cocktail'.
Dipanshi Gupta, a class 11 student of Gyan Bharti School, said, "We have been waiting for more than 15-20 minutes. Sidharth's shot is taking some time but police provided us water from time to time on this sunny day."
She admitted to crossing a busy road once because she was late for her tuition, but she added, "I will not do it again. It's not safe."
(Feature Image Source: Instagram)