Now that the third season of Indian Matchmaking is here, there's a lot new to learn. And these are all key aspects of a marriage – a successful one at that. Because according to Sima Taparia, a successful marriage is one that lasts. So things like staying happy do not matter as much.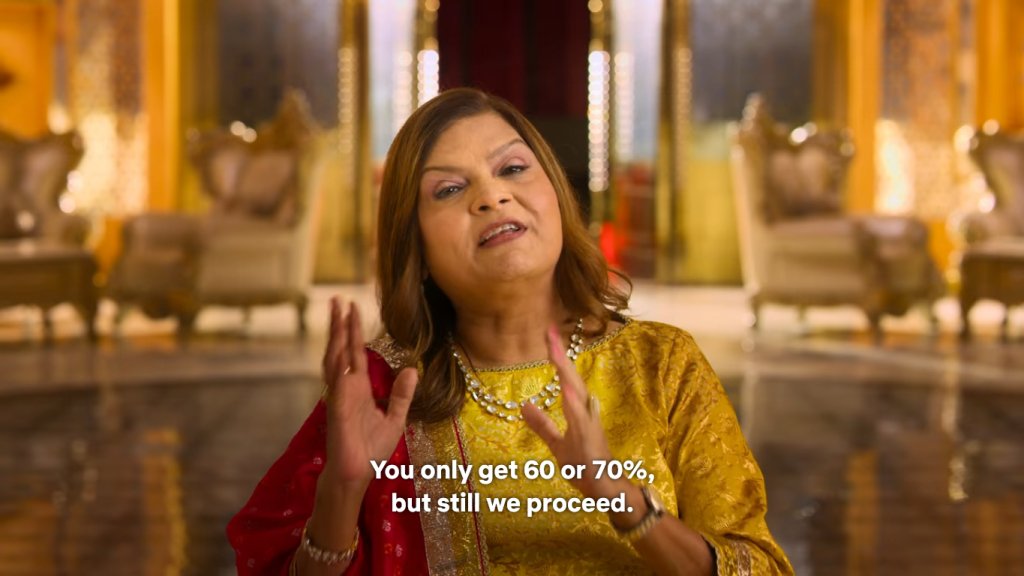 Of course to sustain a marriage, one needs to put in a lot of effort – specifically when you HAVE to settle with just sixty percent of what you want in a partner. It's almost like following a recipe to make an edible dish. Also, it's just one recipe because shaadi is not like "ordering from a menu".
So we imagined Sima Taparia's idea of a successful marriage as a recipe. Follow this for results!
Step 1:
Step 2: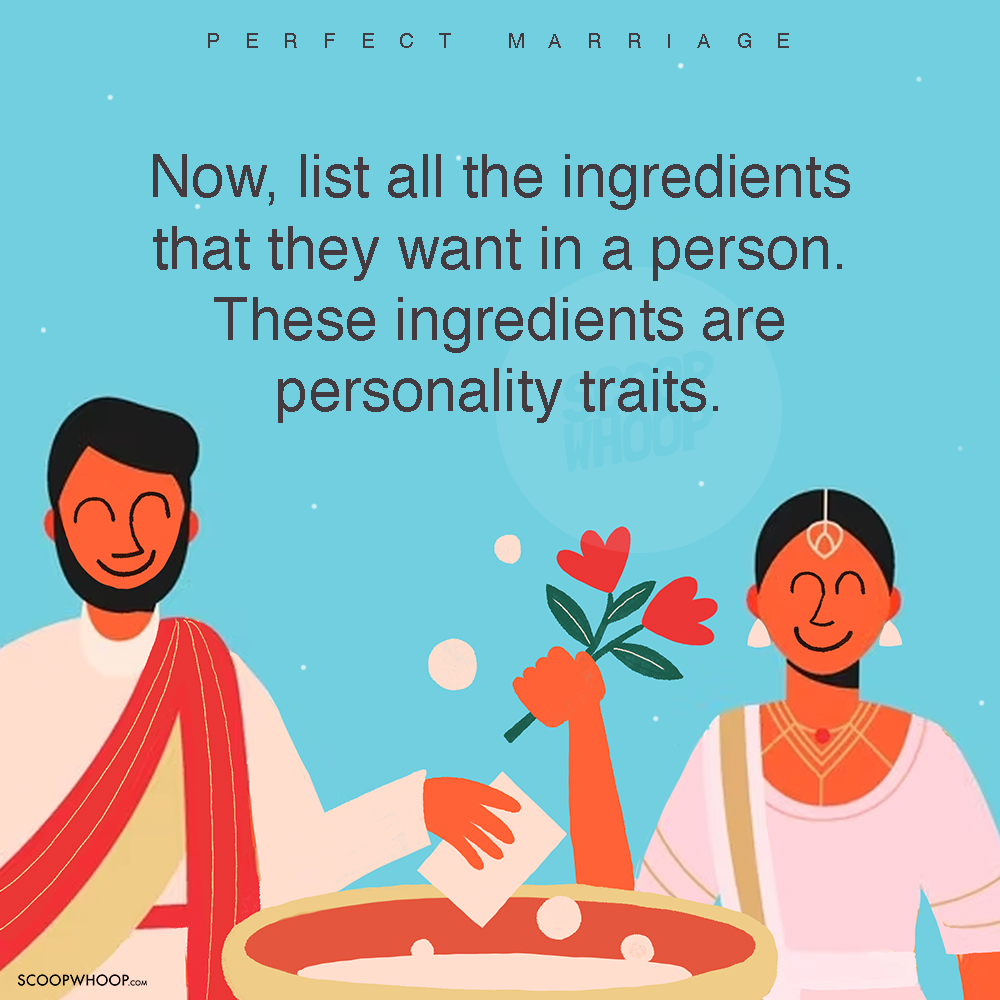 Step 3: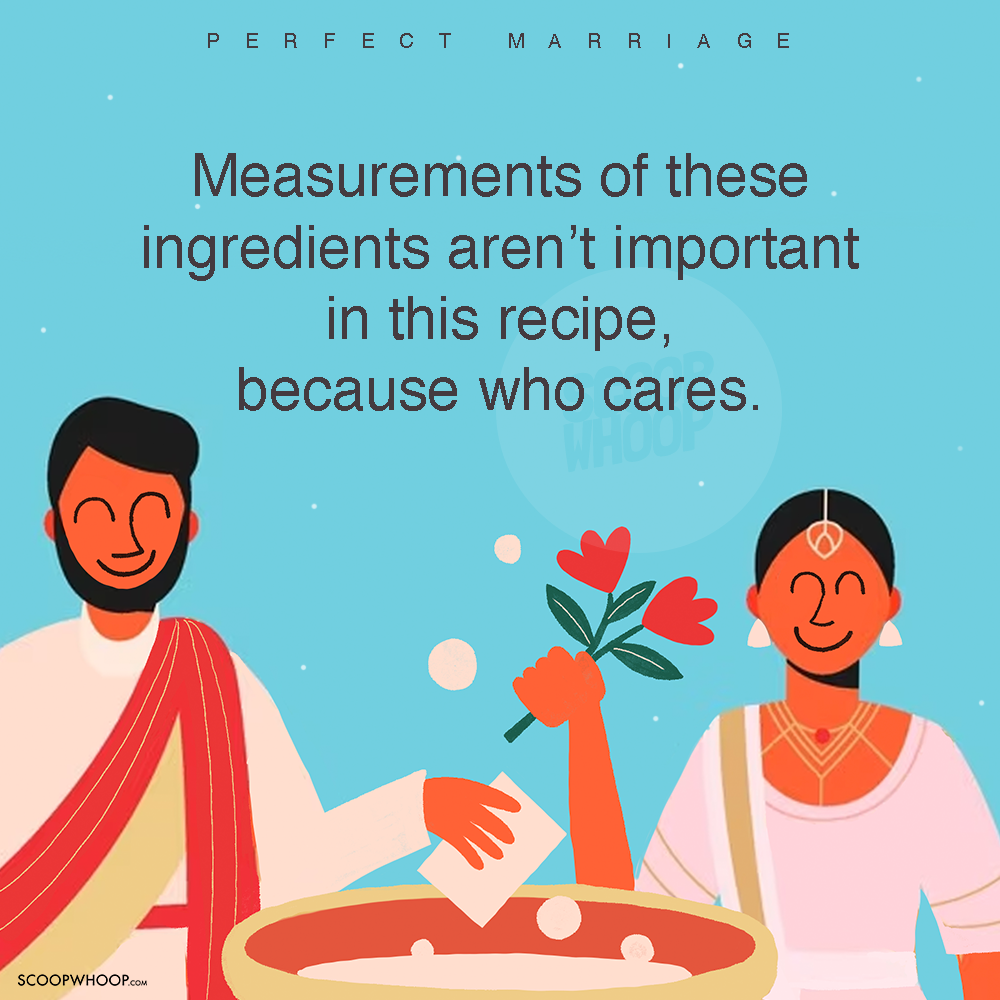 Step 4: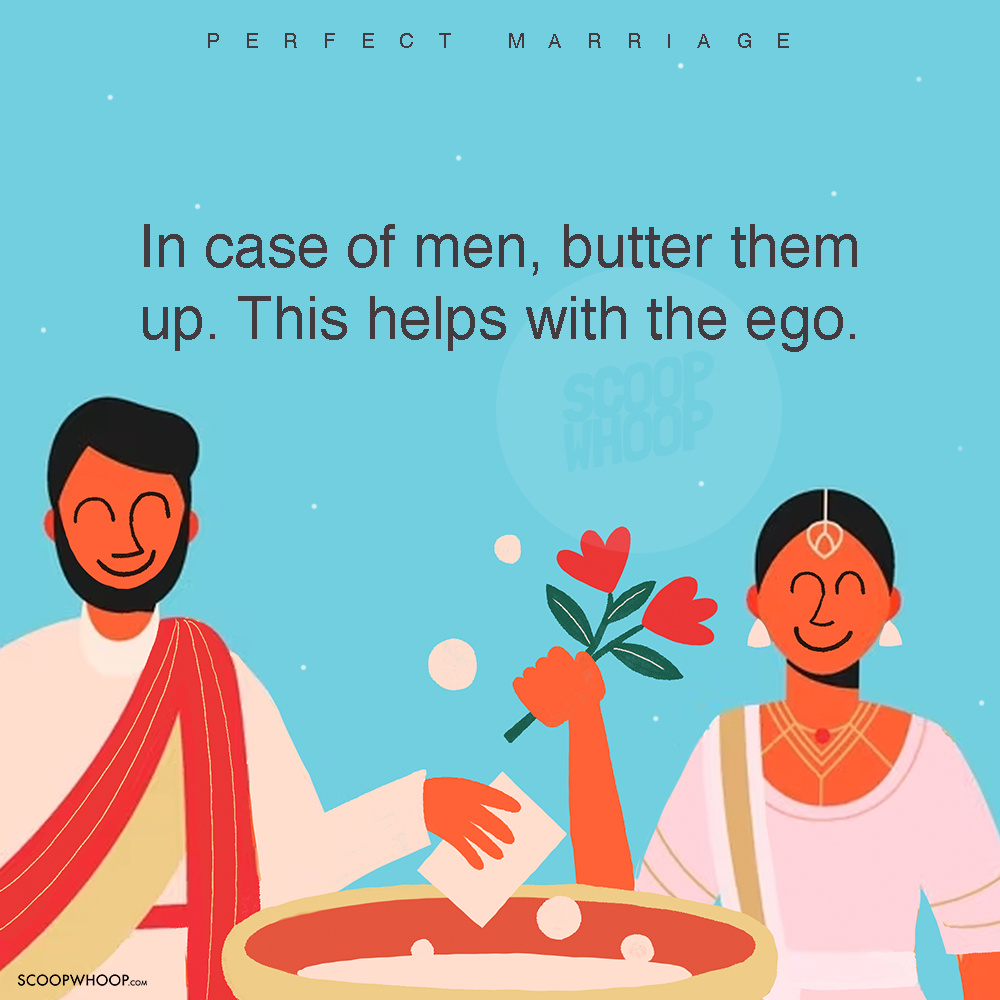 Step 5: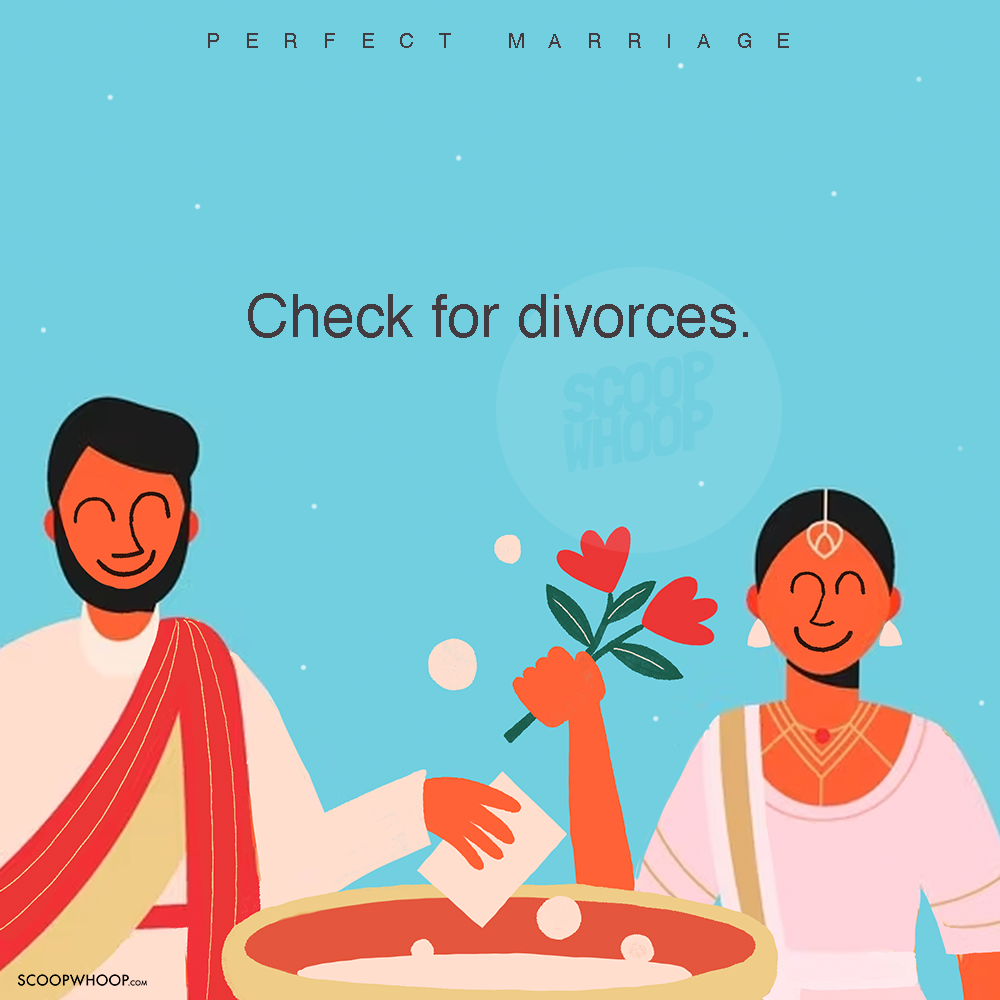 Step 6: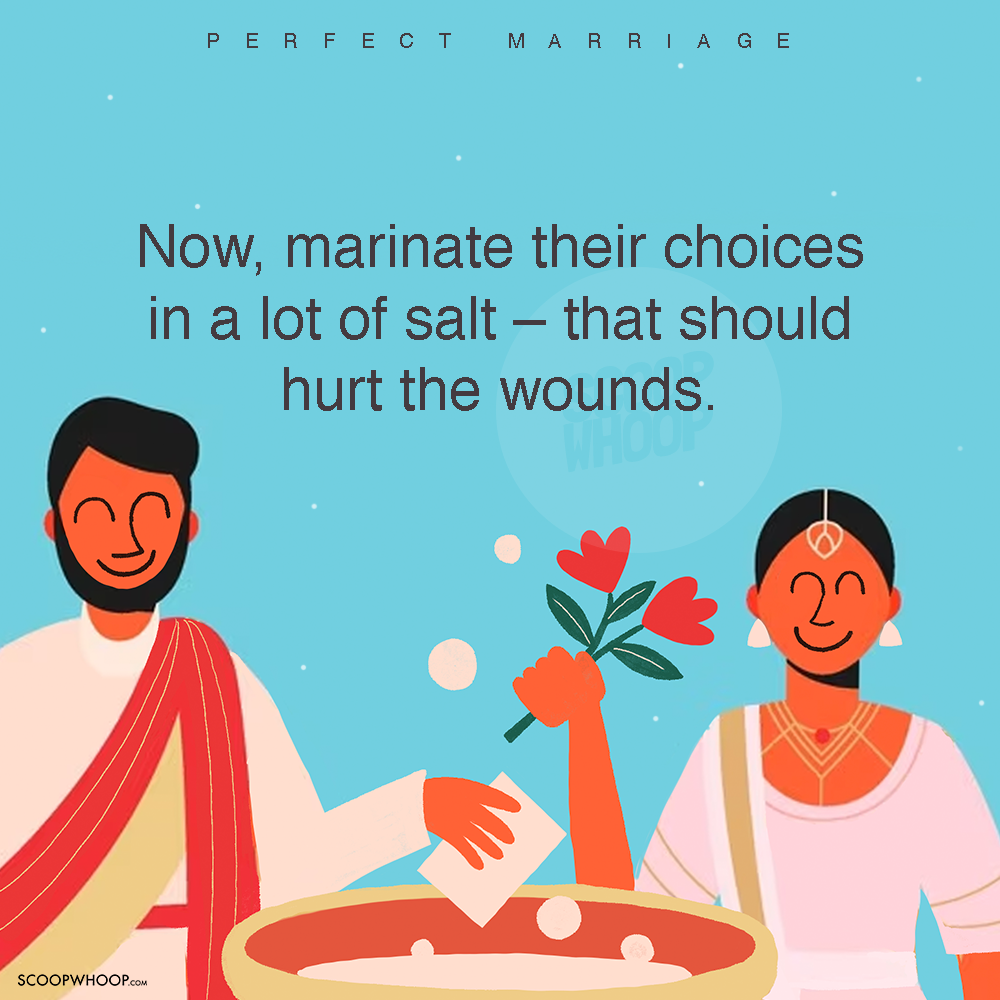 Step 7: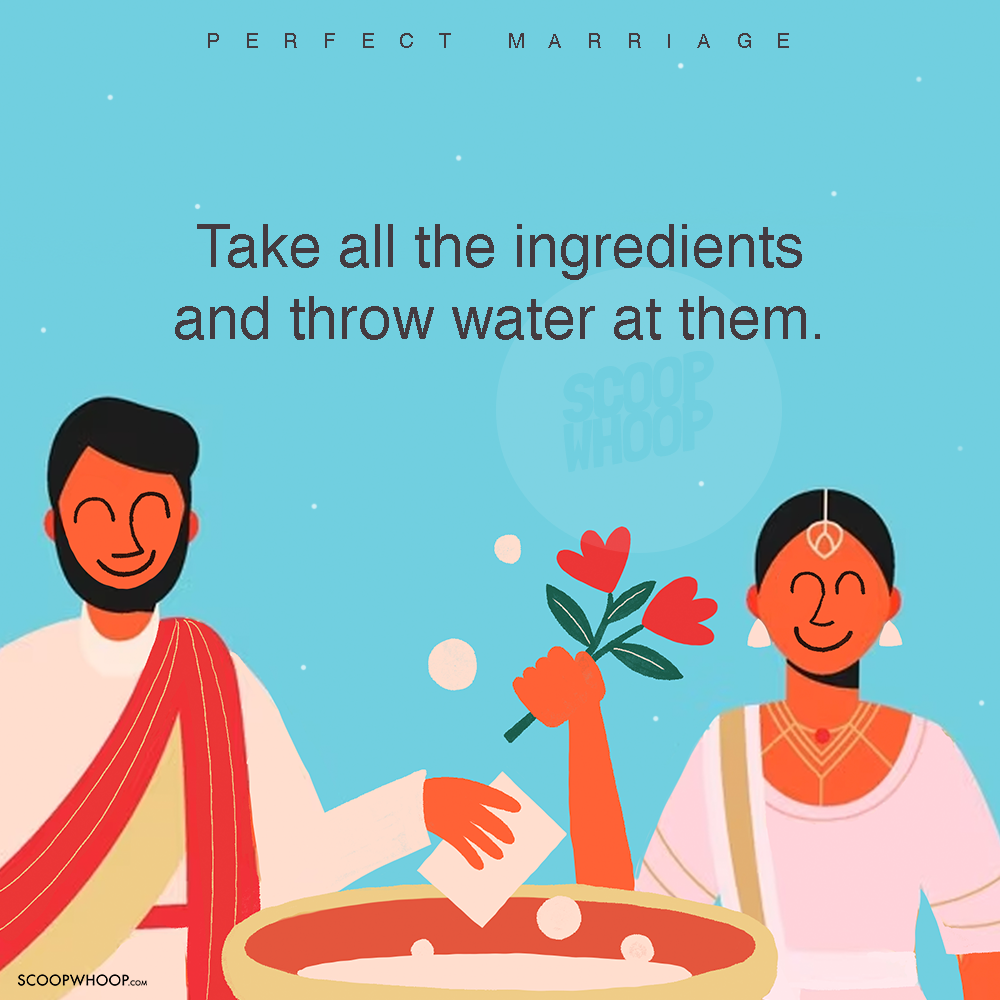 Step 8: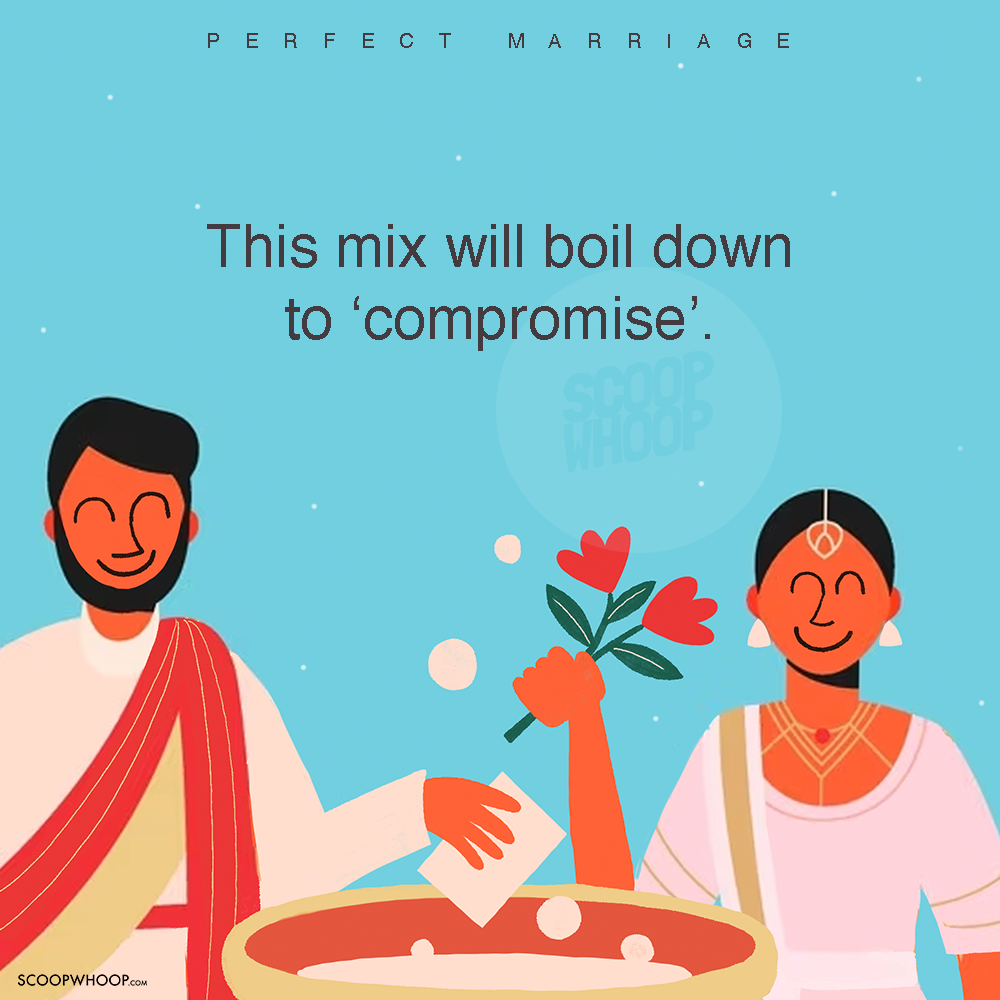 Step 9: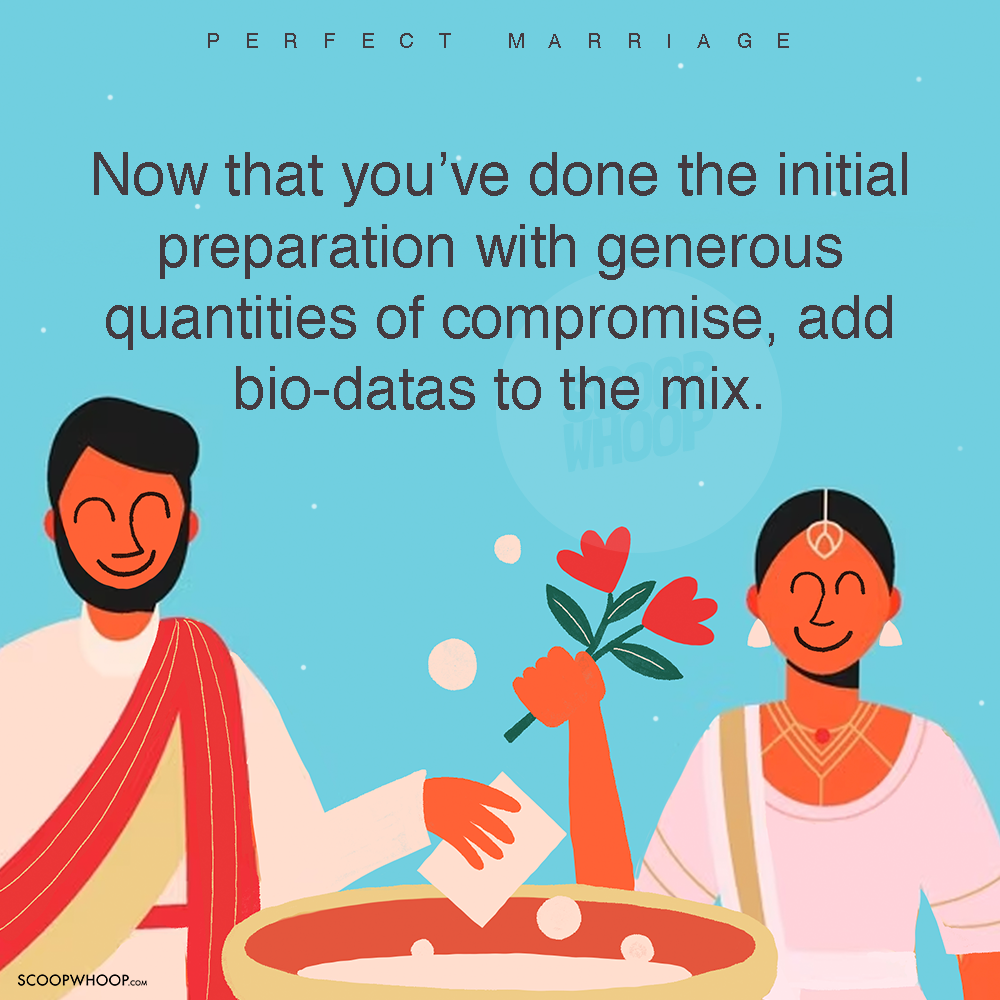 Step 10: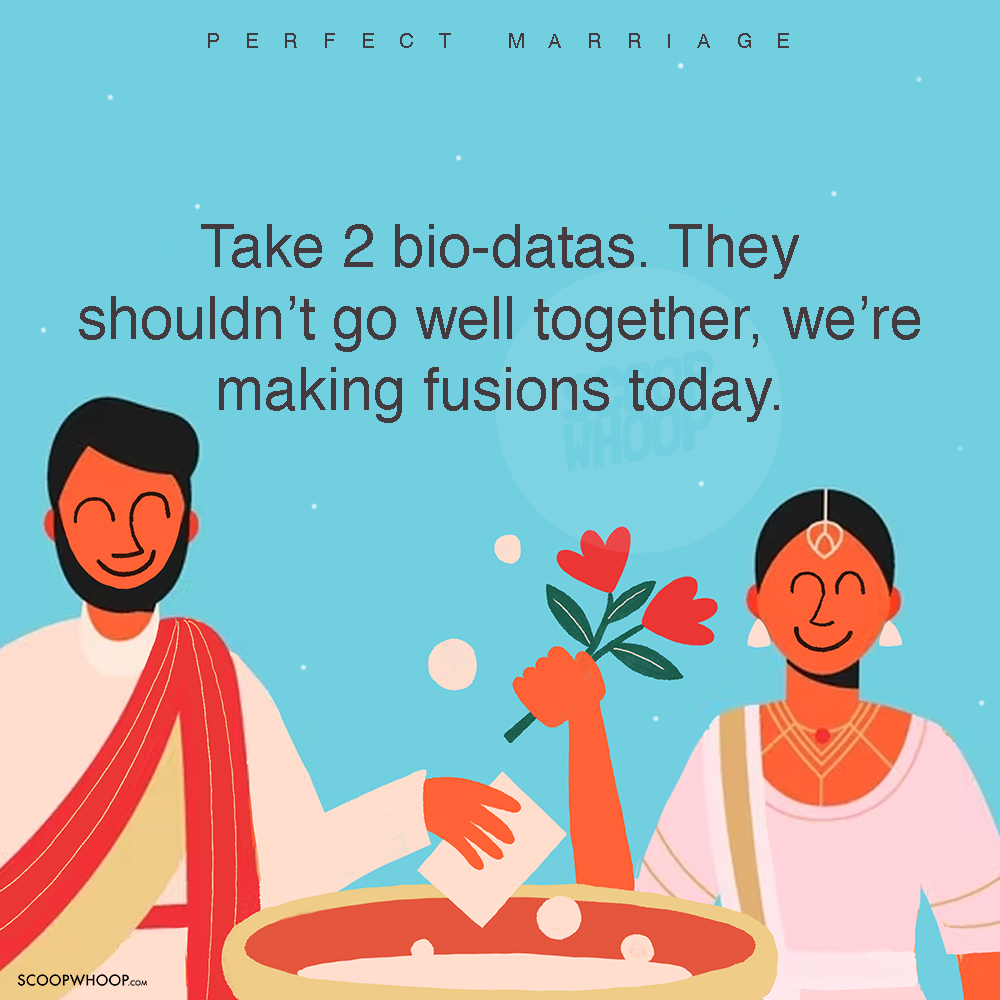 Step 11: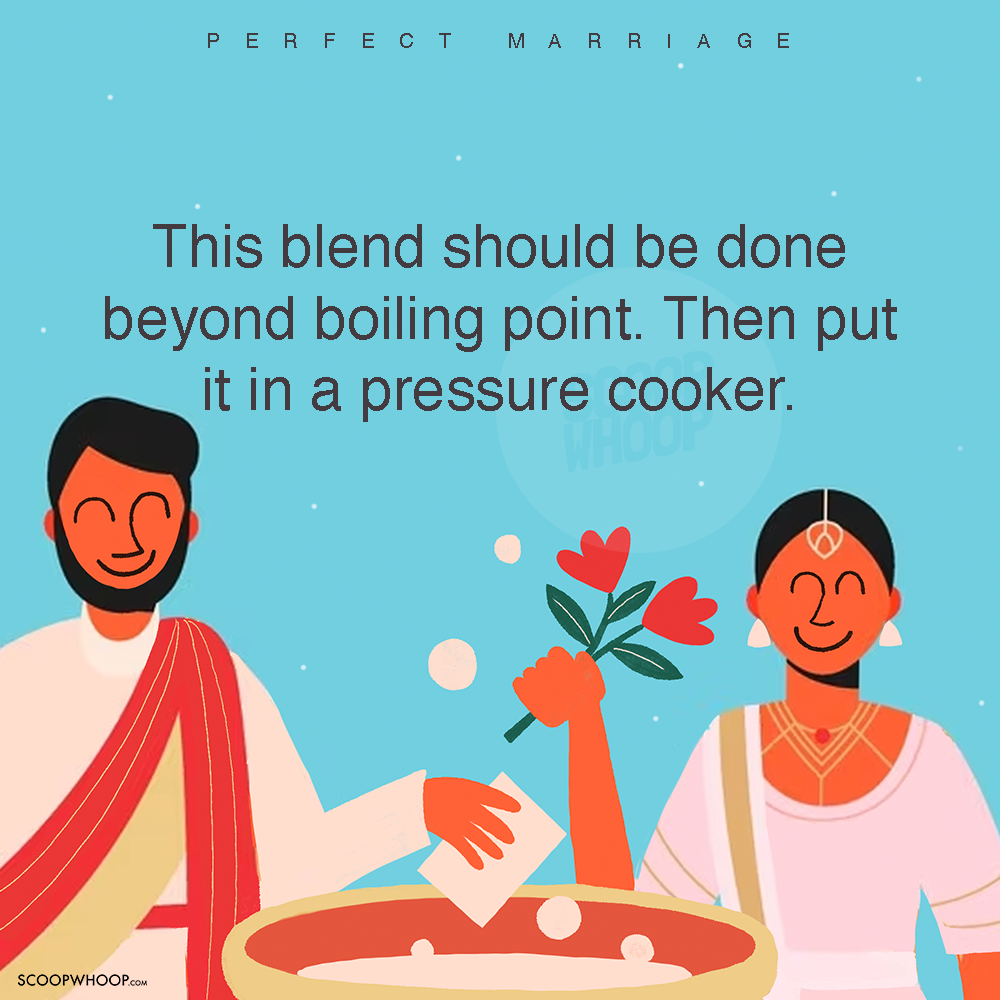 Step 12: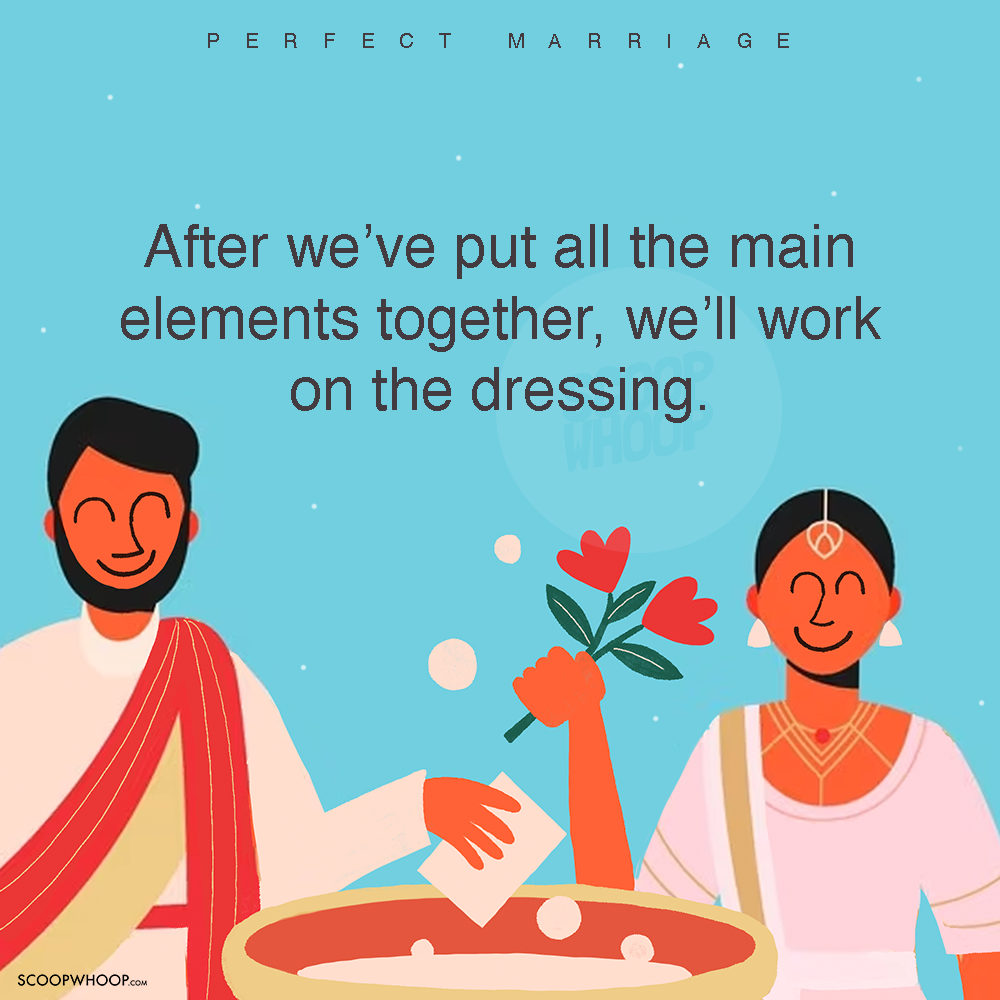 Step 13:
Step 14: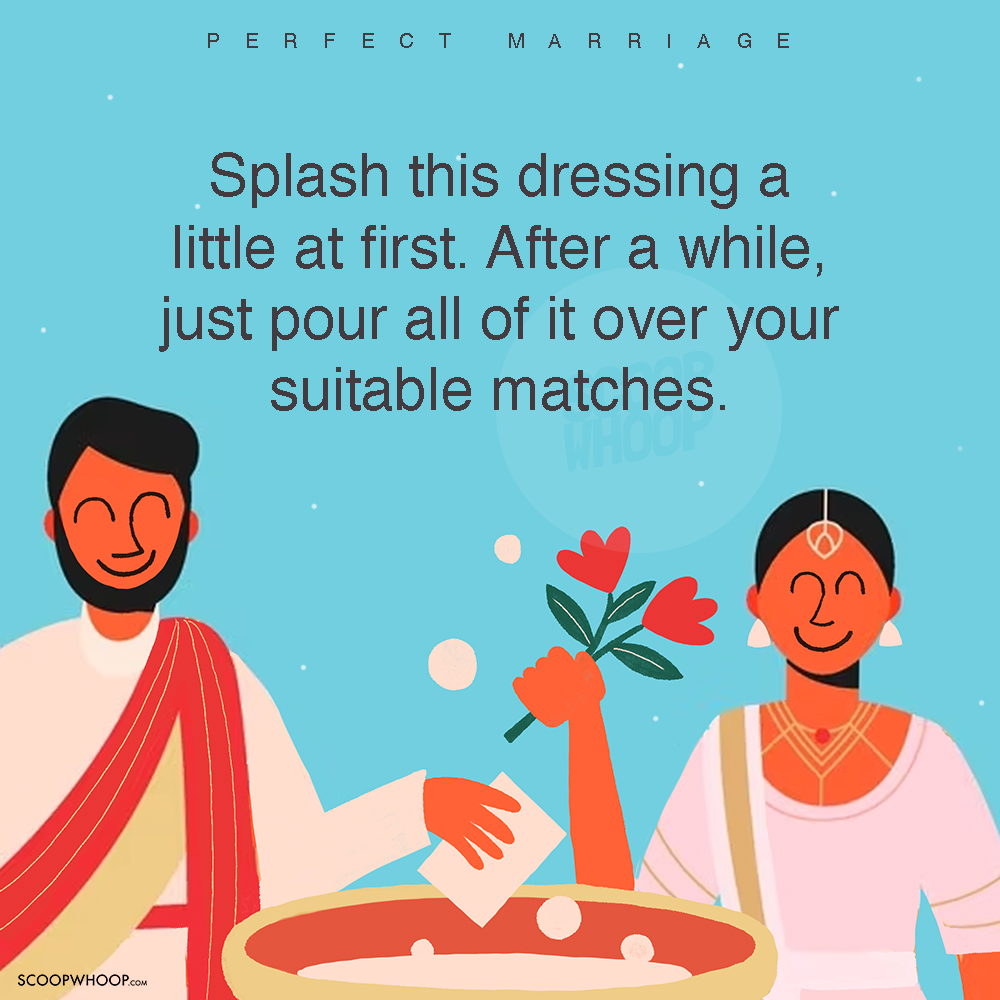 Step 15: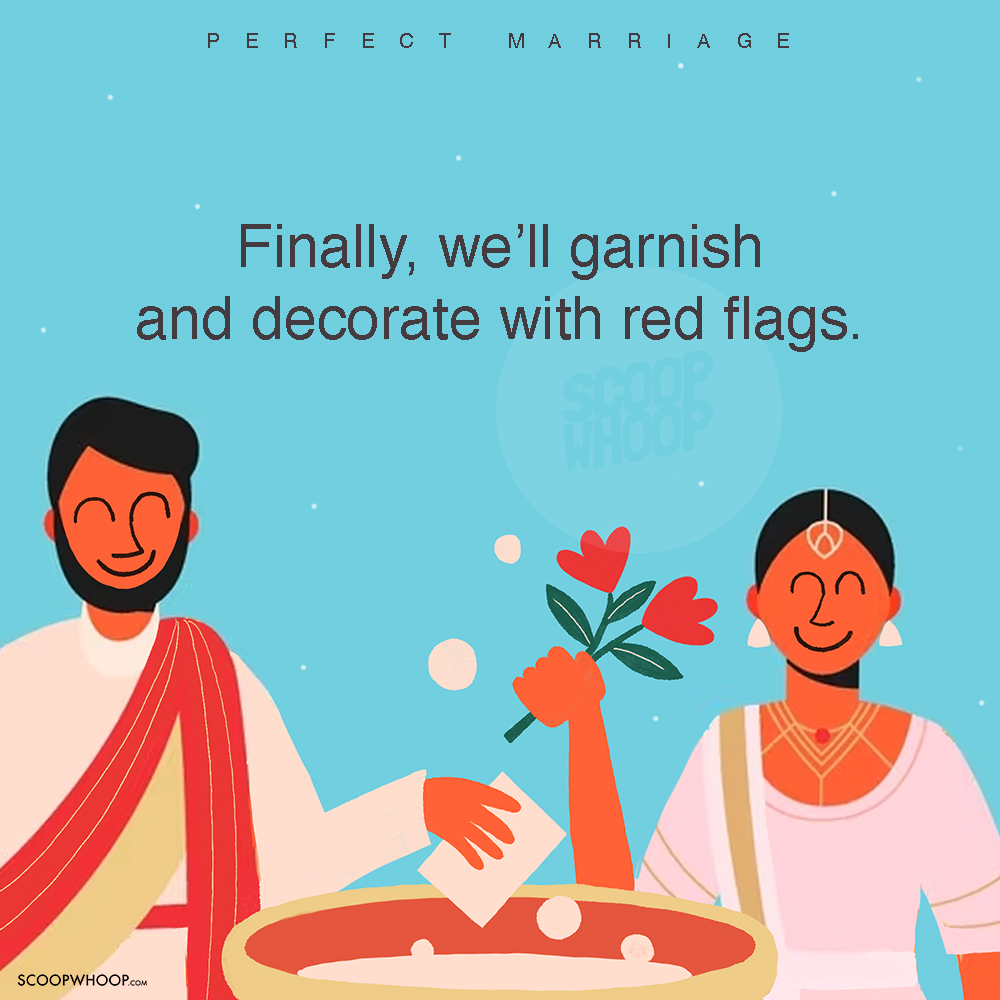 Step 16: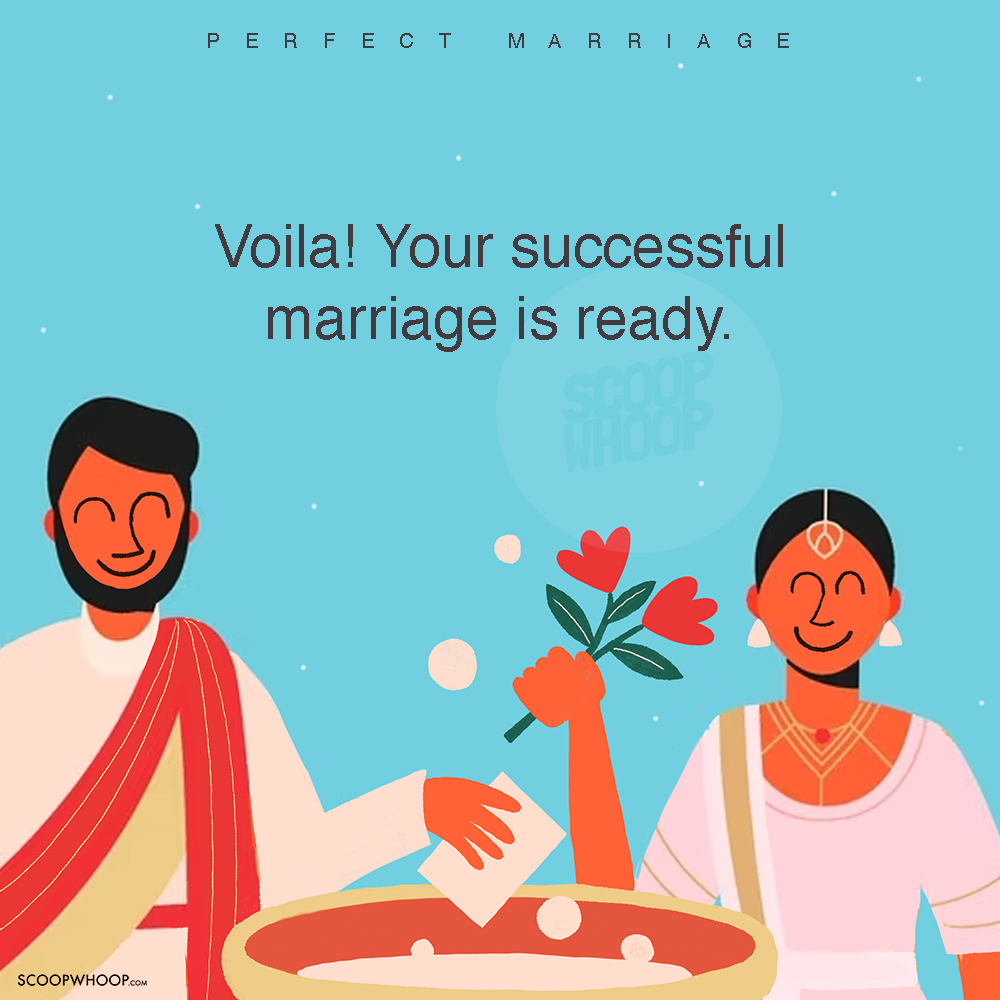 Step 17: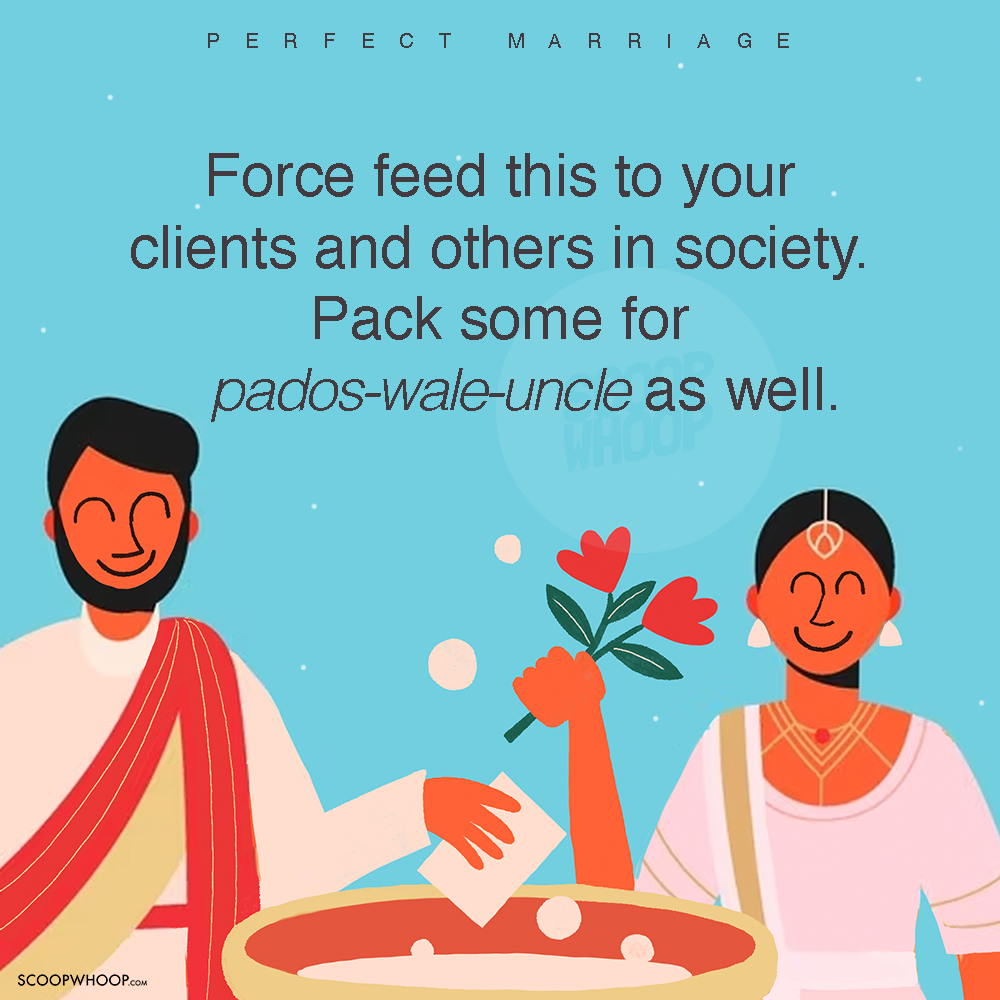 Eat, sleep, breathe and compromise.
Design Credits: Shanu Ketholia