The trailer for the upcoming movie Jagga Jasoos is a breath of fresh air. It stars Ranbir Kapoor and Katrina Kaif, and everything from the production to the acting to the adventures they go on looks pretty damn legit. A blogger named Sagaran Jos noticed something pretty interesting about the Anurag Basu directed flick. It seems to share a lot of similarities with Tintin, the boy detective and his comic escapades.
Keep in mind, these are only based on what's shown in the trailer, and it's totally possible this is all coincidence. But here's a few similarities Sagaran noticed.
1. They sport similar hairstyles
Ranbir's character sports a quiff, a quirky hairstyle made famous by Tintin. In fact, his entire look seems to be a little a little inspired by Tintin, from the hair to the clothes.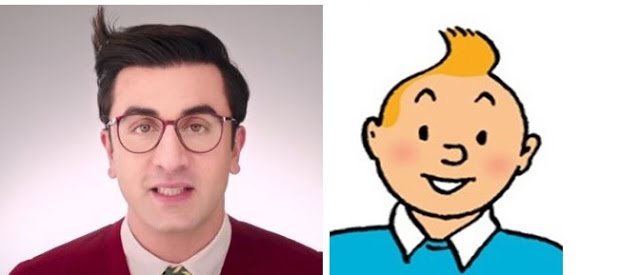 2. They feature similar vehicles
There's a Wright Brothers style yellow airplane in the trailer, pretty similar to the one in Tintin's The Black Island. There's also a tank similar to the one in The Calculus affair.


3. They use similar disguises
In the trailer, we see Ranbir wear a soldier uniform disguise similar to the one Tintin wears in The Broken Ear. We also see Ranbir running away after being shot, another shot similar to Tintin in The Broken Ear.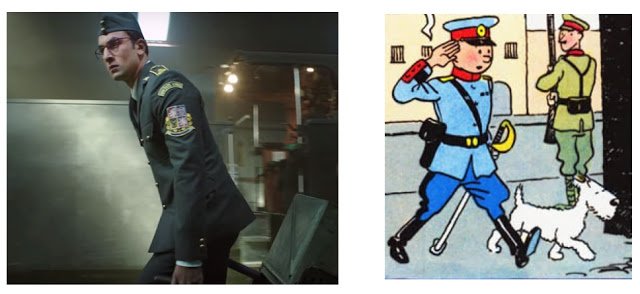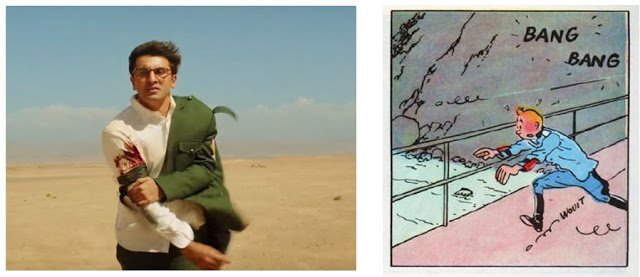 4. Several of the chase scenes are similar
It's an adventure movie through and through, though some of these scenes do look oddly the same.
Such as this one of Tintin narrowly escaping a black train in a red car.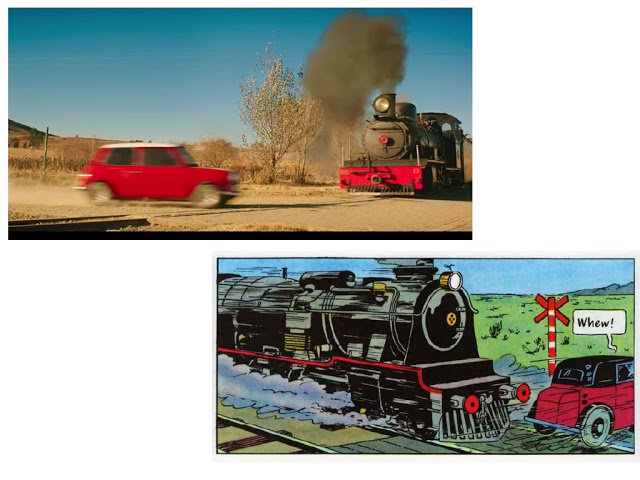 Or this scene of them running along the top of a train.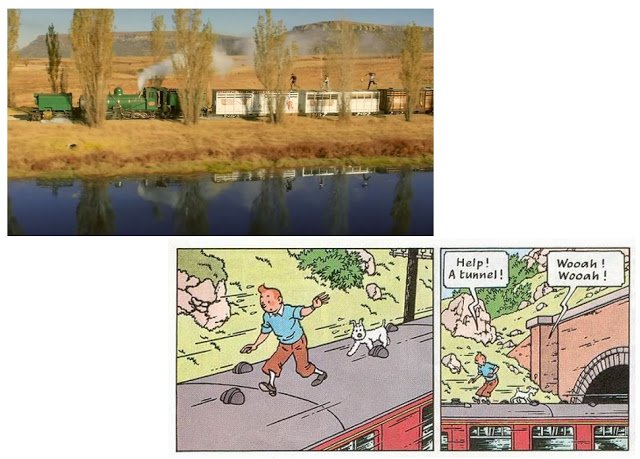 Or this sidecar chase from Tintin in the Land of the Soviets.

5. Even the poster looks a bit like the cover for The Broken Ear
Take look below.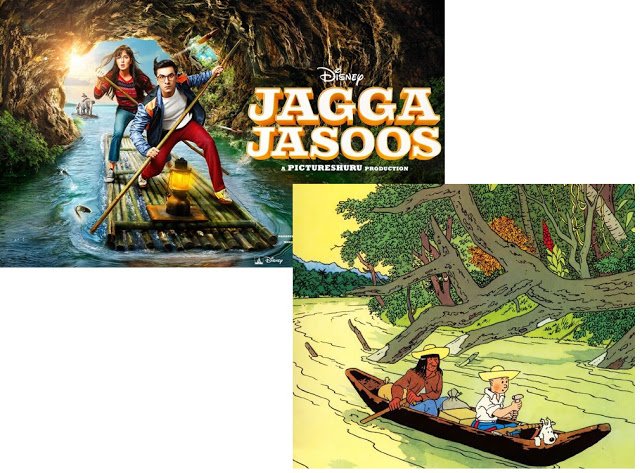 Have a look at the trailer. It could all be a coincidence, what do you think?
Check out the original post on Sagaran's blog here.
All pictures from Sagaran's Musings.