Days after Delhi University student Gurmehar Kaur complained to Delhi Commission for Women about receiving rape threats on social media, singer Chinmayi Sripada has launched a petition asking Twitter to mass delete accounts that give out rape threats.
In a strongly-worded petition, Sripada has said that she wants to send a strong message against online abuse and wants Twitter to permanently shutdown accounts of those who tweet rape threats to women.
The petition also carries a photo of her where she is seen holding a placard that reads, #RAPETHREATSNOTOK.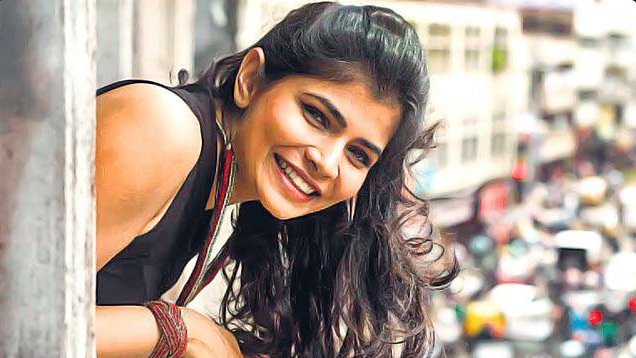 The petition narrates her personal experience of how she had received rape threats on Twitter which left her "shaken" and "scared for her life". 
She says that her haters wanted to shut her for simply stating her opinion. Some of the comments were:
"You need to be raped …"
"I'll throw acid on your face"
"I'll make sure you never sing again"
Sripada says she complained to Twitter that in turn asked her to file a police case. She did that and the abusers even went to jail for 10 days. Now, Sripada feels that Twitter too should play its part in dealing with such abuses.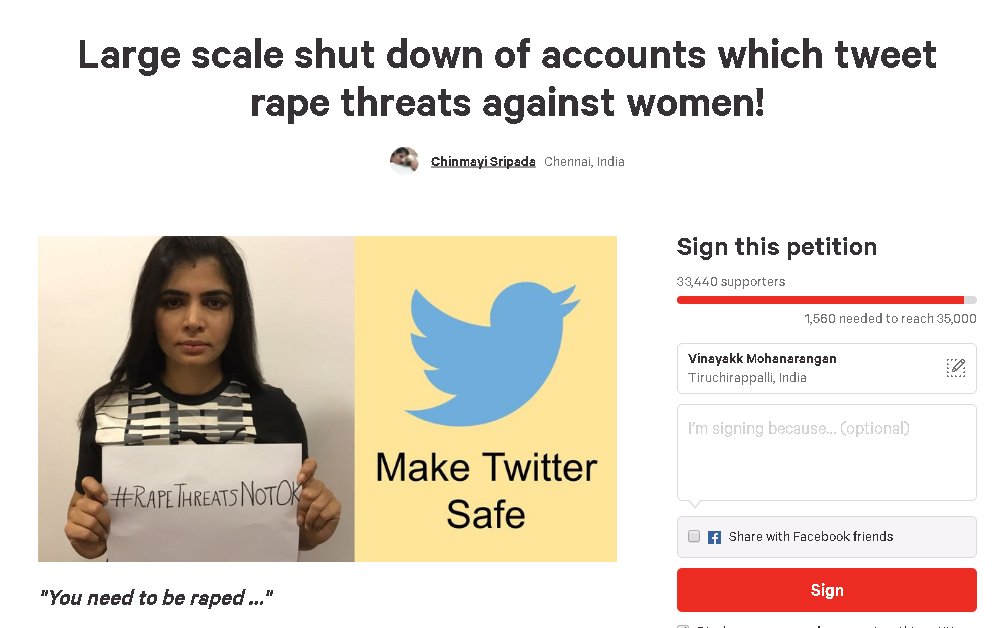 In her petition, she says such instances should be taken seriously and accounts that are used for threatening women should be shut down. She wants Twitter to take responsibility and ensure that the platform is not used for promoting any kind of violence against women.
"I want Twitter to listen to its women users," she says in her petition. She clarifies that rape threats must not fall under the category of free speech and must be tracked. 
She even tweeted her petition urging people to sign up and support her in her initiative.
"Threats of rape and other gender-based violence are weapons that are used to subjugate and silence women."
Her petition already has 33,440 supporters.  Read her online petition here.