There are looks that every girl can pull off, and then there are looks that only a true fashionista can. A fashionista takes outfits off the ramp, and owns them better than any super model. She can pull off anything from a saree to a dhoti, and combine all sorts of crazy prints and colours. Why? Because she doesn't wear fashion; she IS fashion. Sonam Kapoor is one such person who embodies fashion like no one else. Presenting the many avatars of…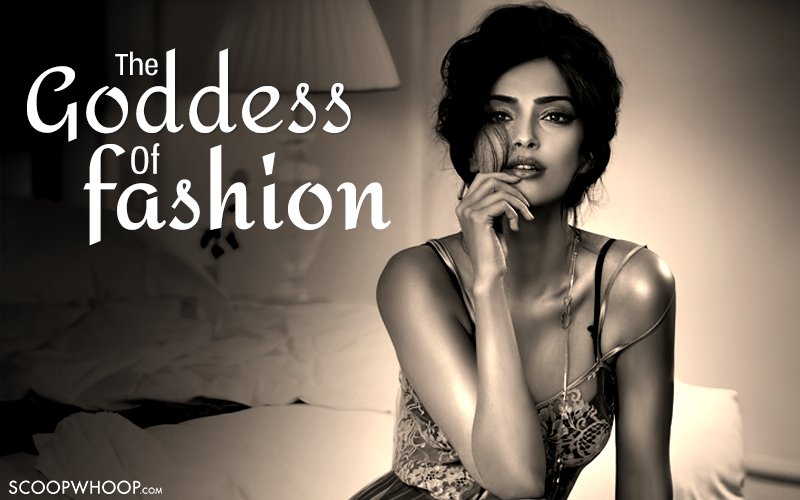 Disclaimer: I would look silly in these, and so would you. 
1. While I can't even play Pacman without looking like a fool, here she is wearing it!
Notice how she's wearing a saree with a crop top? Super cool, Ms. Kapoor.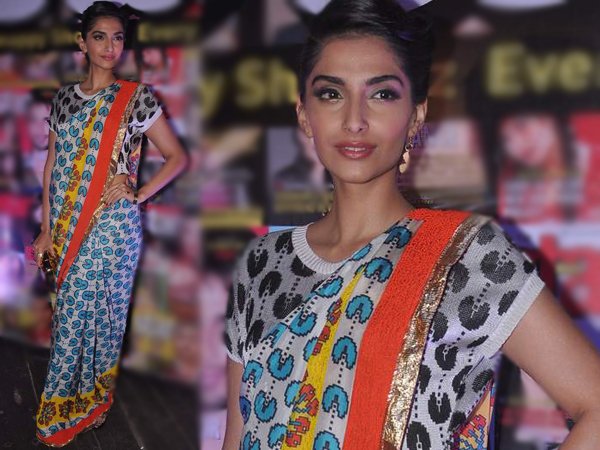 2. Clearly, I am not the only one who thinks that no one else can pull off THIS look. Check out the comments.
Yes, a_affan, I agree… she really is amazing! Not to mention, her dazzling smile only adds to her amazing-ness!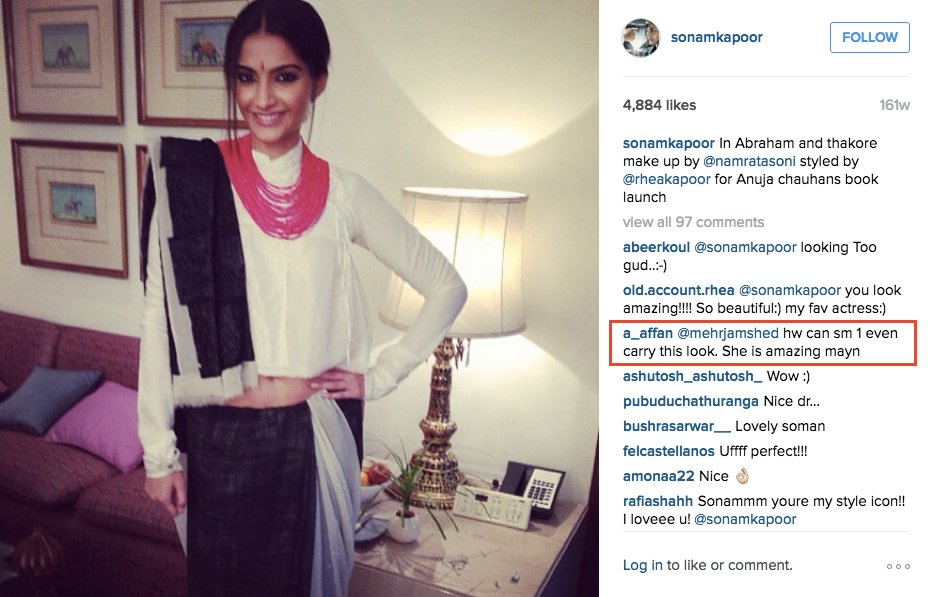 3. How can someone make such a simple outfit look so elegant? Oh, and notice the length of her skirt / dhoti / I'm-not-Sonam-Kapoor-and-so-I-don't-know-what-that-thing-is-called?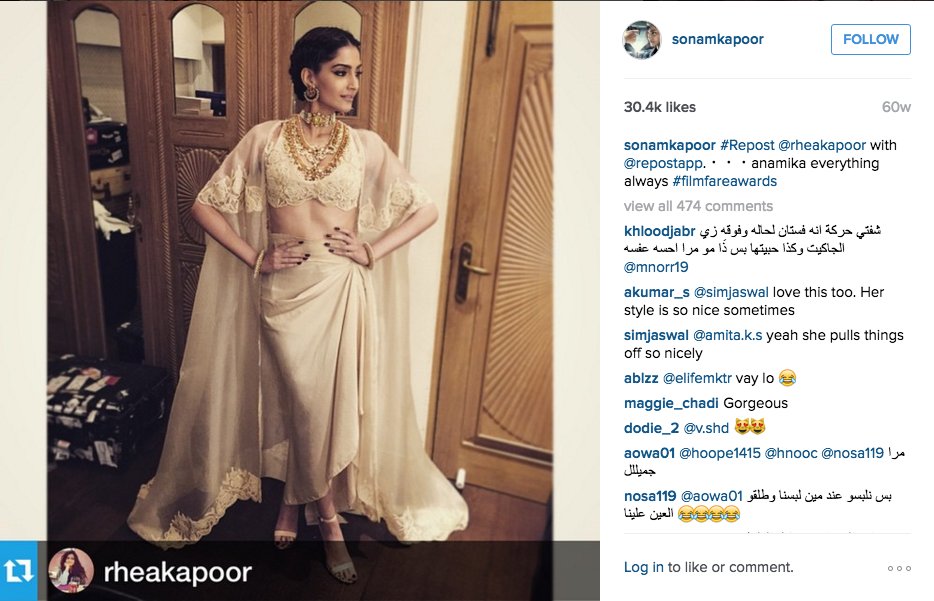 4. It's not just the blouse that is droolworthy here. She makes even a ruffle saree look magical.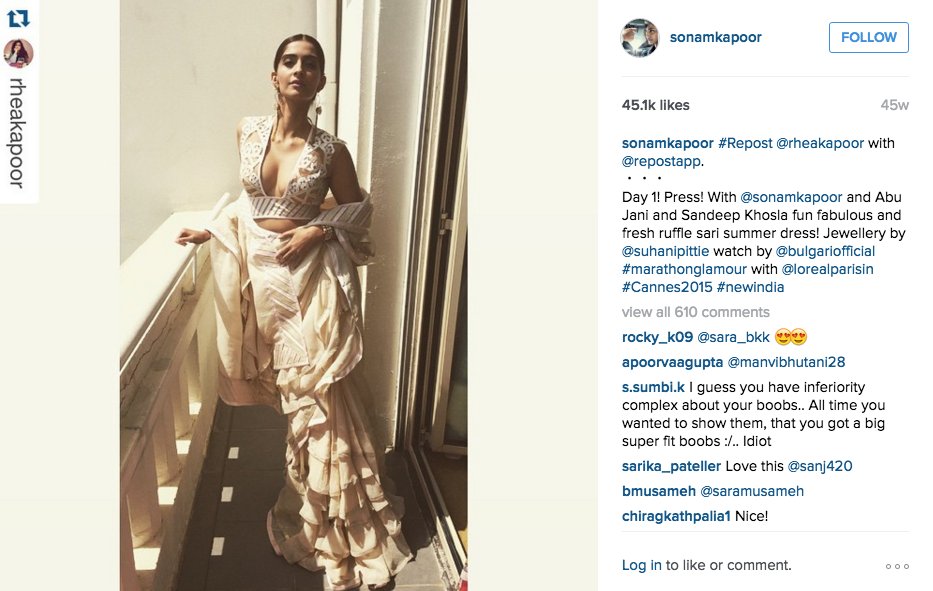 5. If you practice enough, you can learn how to apply perfectly winged eyeliner. But that nath… No, missy, only Sonam Kapoor can pull THAT off.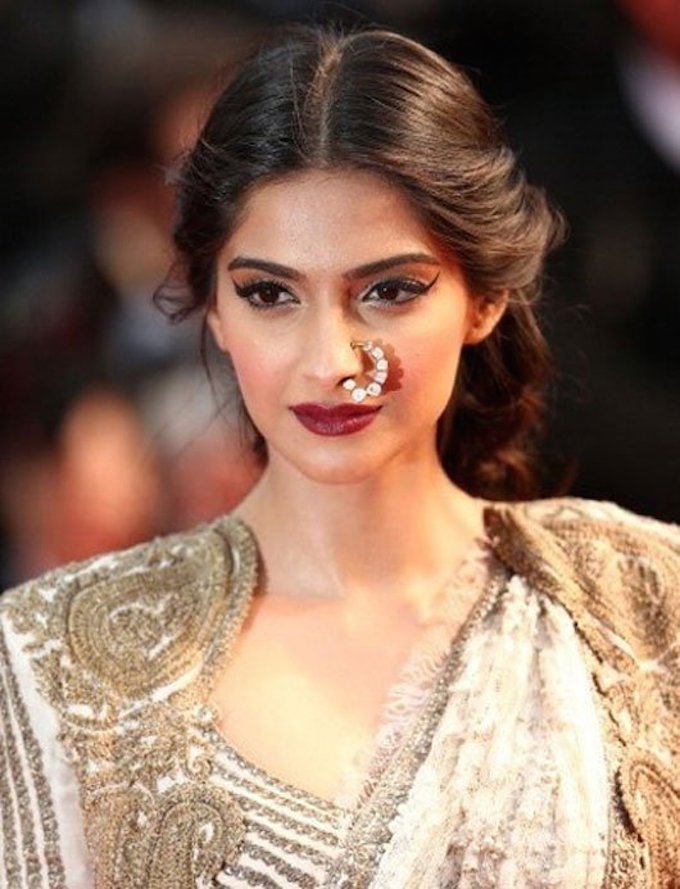 6. We are all a little terrified of prints, and look at her mix-n-matching different prints so seamlessly.
No biggie… only for her!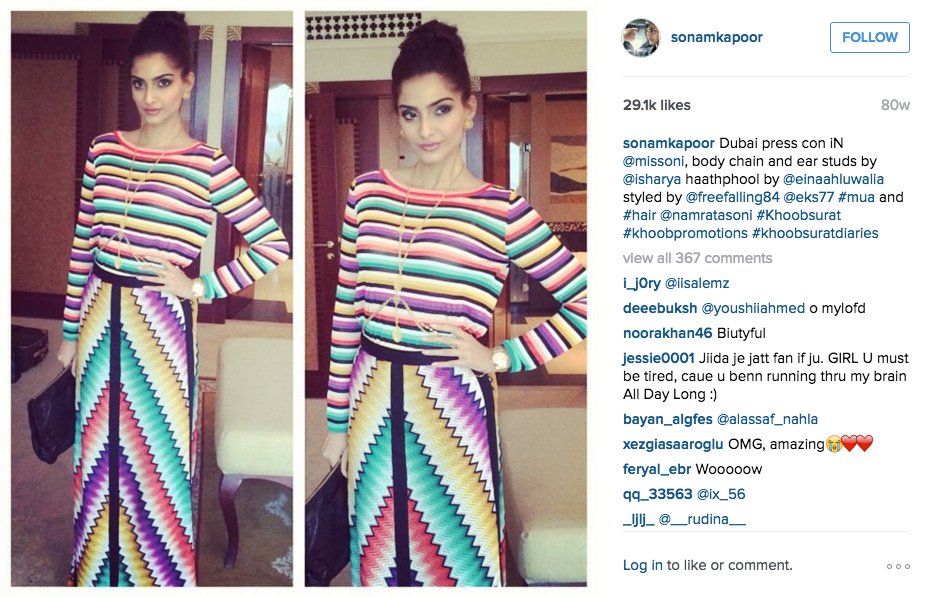 7.
As if the tribal print blouse paired with a striped skirt wasn't amazing enough, she plusses it up with a cropped jacket.
And of course that necklace… Yummy!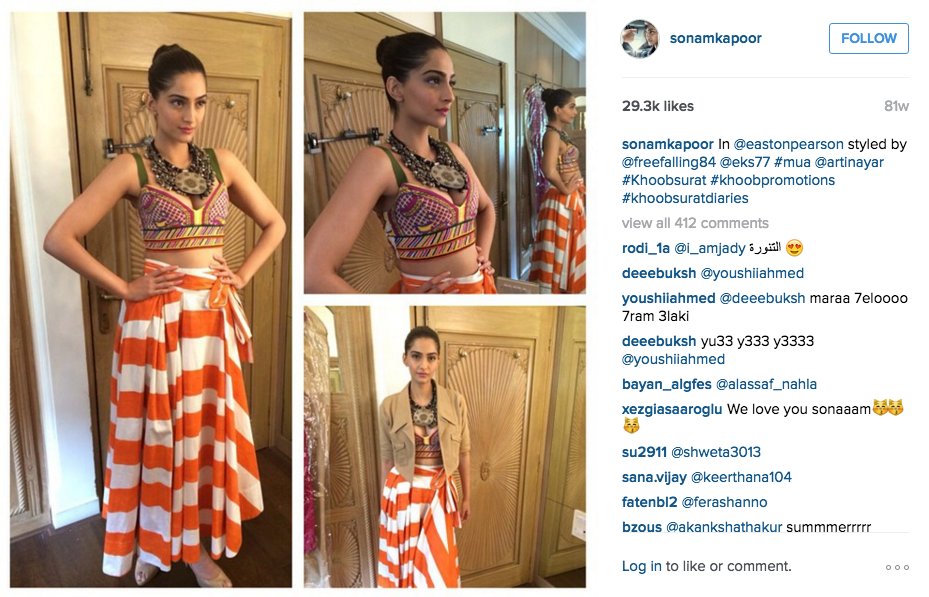 8. Straight out of a fairy tale, this one.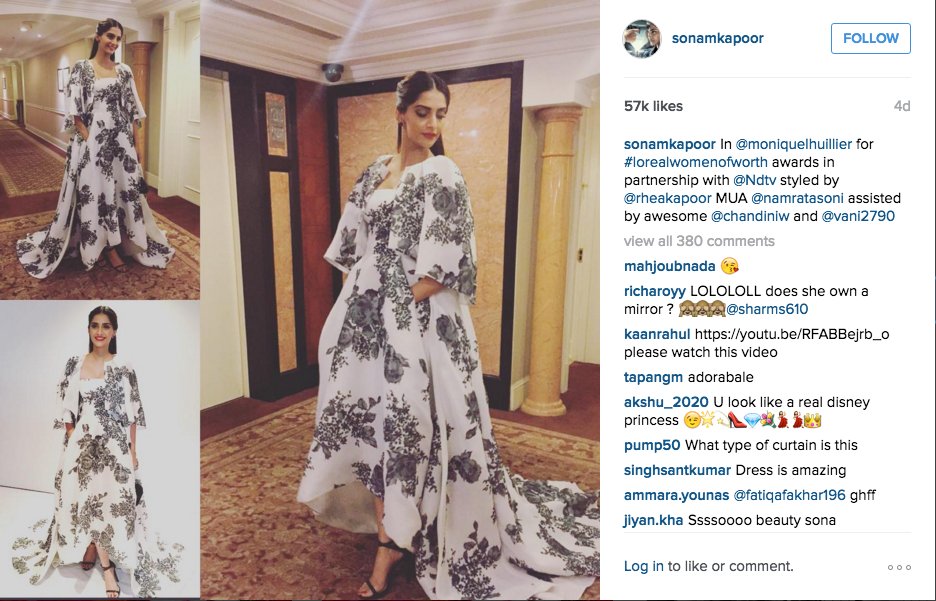 9. Here she is, redefining trousers and jacket.
Love the shoes too, Ms Kapoor!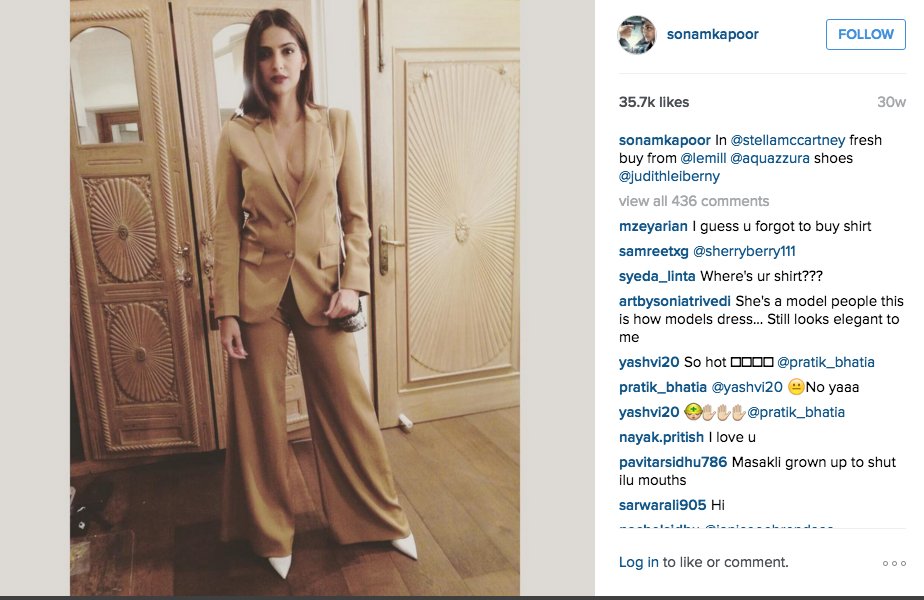 10. Those glasses, the hair and a flowy printed dress… She's perfectly boho chic. But if I wore that, I'd look like a hobo.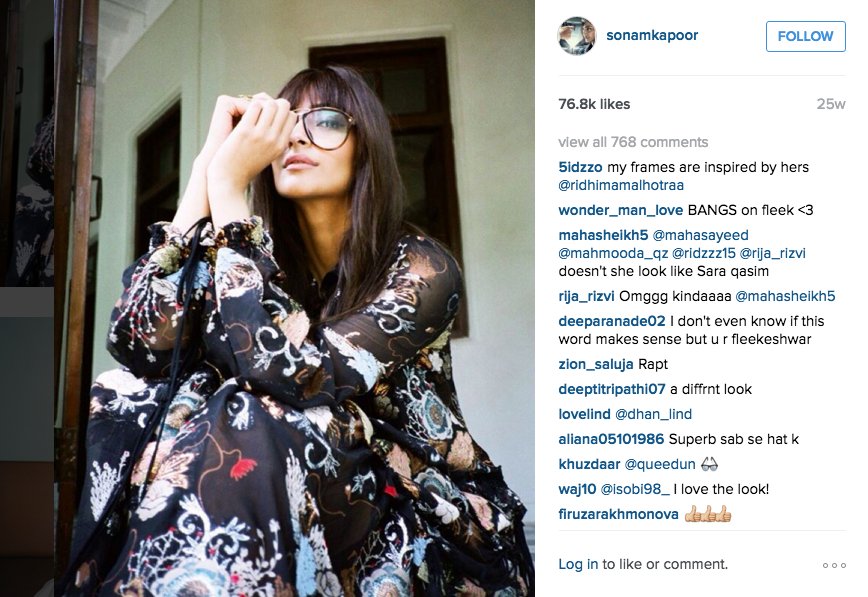 11. Here's the ONLY person who can wear something like this and still look like a ladyTHE lady.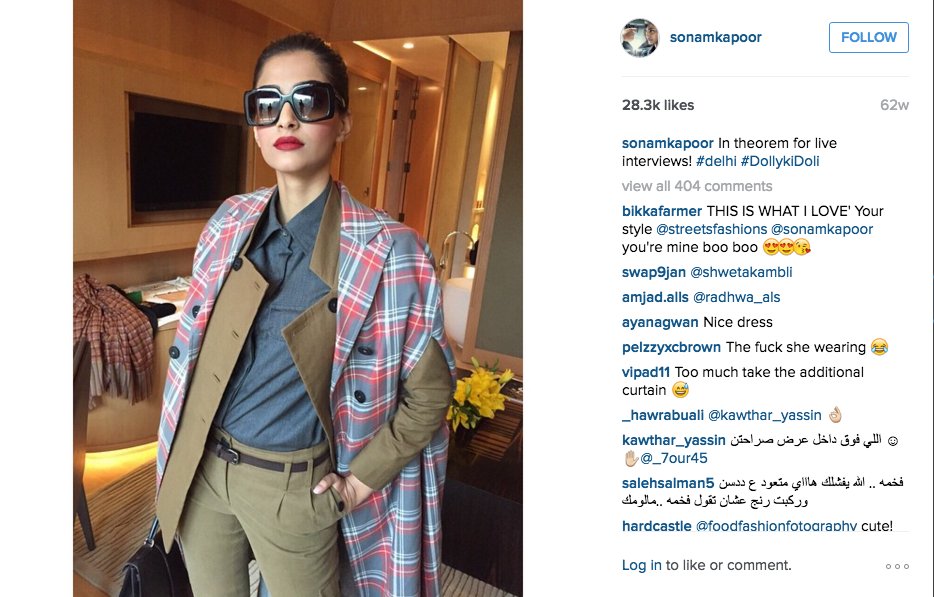 12. Don't Goddesses dress in white?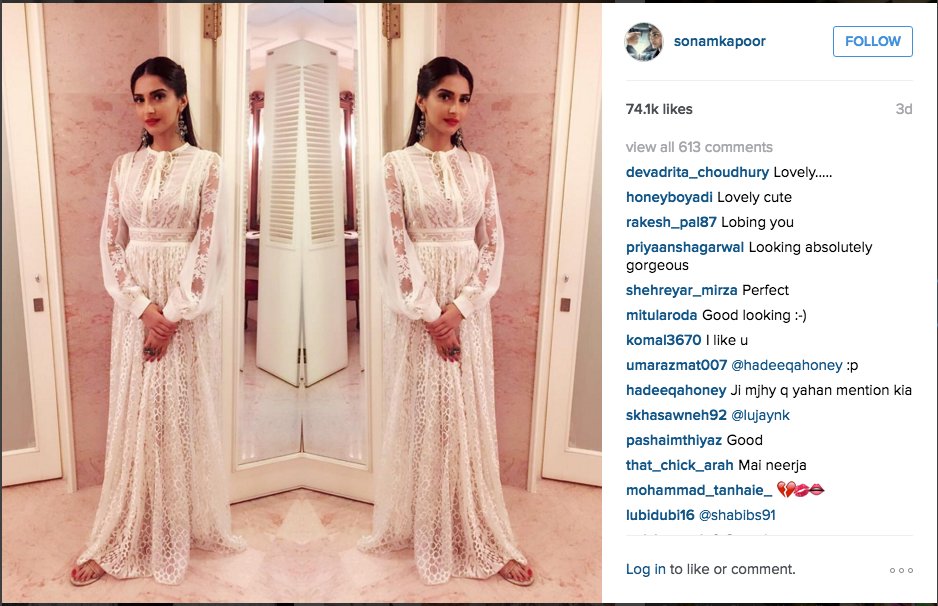 13. Not too many can pull off red lipstick with a red dress the way Sonam Kapoor does in this Shine Song video.
She sure knows how to #SmileToImpress! With Colgate Visible White, get that lovely smile and keep shining!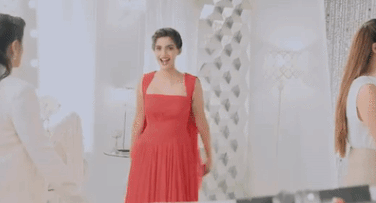 Feature image sourced from sinuousmag.com