You might have observed how Indian stand-up comedians present desi jokes in their shows and audience burst out laughing. Why? 'Cos the content is quite relatable to us. However, a lot of people believe, sometimes, comedians cross the line by 'making fun of their own culture' in disguise of their funny act. Now, if you follow shows of South-Asian comedians like Russell Peters and Lilly Singh, then this is for you.
A TikToker pointed out how these stand-up comedians promote racism with their jokes and the audience 'laugh at' them. His video has gone viral on Twitter.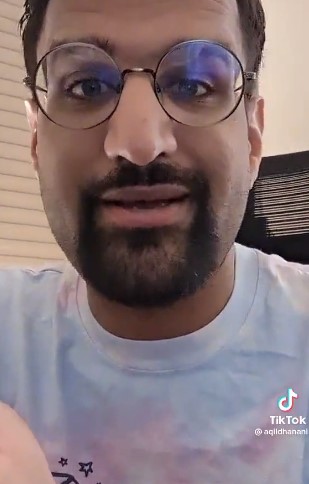 The clip posted by a Twitter user, @sicksadke, shows Aqil Dhanani, a digital marketing specialist from Canada, talking about how South Asians experience 'insults' due to South-Asian comedians. "…If you wanna make fun of South Asians, where do those insults usually come from? South-Asian comedians," he says.
Dhanani then mentions the likes of Russell Peters and Lilly Singh. "What do they talk about? 'Our parents talk funny, and they beat us, and we eat stinky food, and we are stinky and there's hair all over', and then people watch these 'comedies' and think that because a brown person has said it on TV, it is okay to say it to brown people in real life," he adds.
Talking about Lilly Singh, Dhanani further says, "She does the voice to make fun of her parents and just like Lilly Singh, her parents don't have that accent." He then concludes it saying that the audience is 'laughing at' these stand-up comedians but not with them.
Watch the video here:
Let's check out how netizens are reacting to it:
What do you think of this?