Doordarshan had a huge contribution in shaping Bollywood superstar Shah Rukh Khan's career in the showbiz. SRK had begun his acting journey with Doordarshan TV series, Fauji in 1988. The actor also worked in Dil Dariya, Circus, Wagle Ki Duniya and a few more DD serials back in the 80s and 90s.
Today, we are taking you back to Shah Rukh Khan's lesser-known cameo role in Doordarshan's old TV serial, Rajani. SRK played himself on the show probably for the first time ever. Yes, as Shah Rukh Khan- the star, ladies & gentlemen. An old clip of the cameo has caught our attention on Twitter.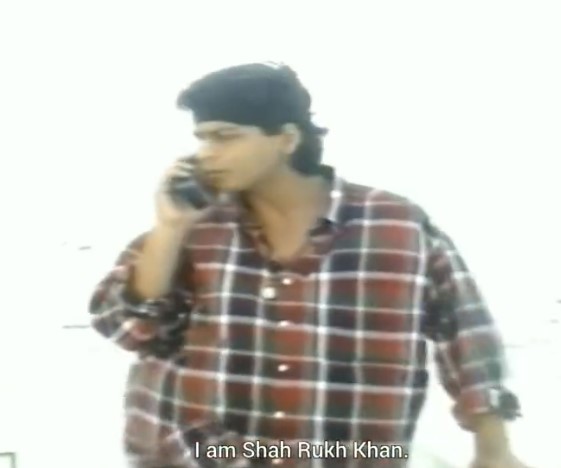 The video posted by @Bollywoodirect, shows Shah Rukh Khan speaking to a little girl on the telephone as he takes a stroll on his terrace. "Hello...Mrs. Rajani Prabhakar hain kya?" SRK asks. When the girl enquires about who is on the other end, the actor replies saying, "Main Shah Rukh Khan bol raha hoon." And just how most of his fans would react, the girl giggles and says, "Uncle, aap mazak kar rahe hain na."
The whole conversation between SRK and the girl is wholesome.
Watch the video here:
Rajani, which had begun airing on Doordarshan in 1985, featured late actress Priya Tendulkar in the lead role. The aforementioned clip of Shah Rukh Khan was a part of its second season which released in 1995. By then, SRK had already made his film debut with Deewana (1992).
Here are some reactions of netizens:
What a heartwarming cameo of SRK it was.