When we think of patriotism in Indian movies, the image of an angry Sunny Deol carrying something on his shoulder (between a bazooka and a hand-pump) marching while doing his signature AYYYEEEE comes to mind.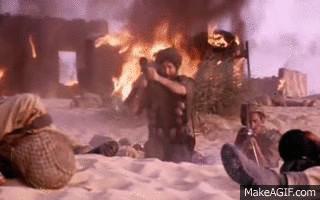 But for me, only one patriotic movie comes to mind, The Legend Of Bhagat Singh. In 2002, Bollywood woke up to the legends of Bhagat Singh, Sukhdev and Rajguru. That year, five Bhagat Singh movies came out on the holy trifecta, but only one of them stood out – Rajkumar Santoshi's The Legend of Bhagat Singh.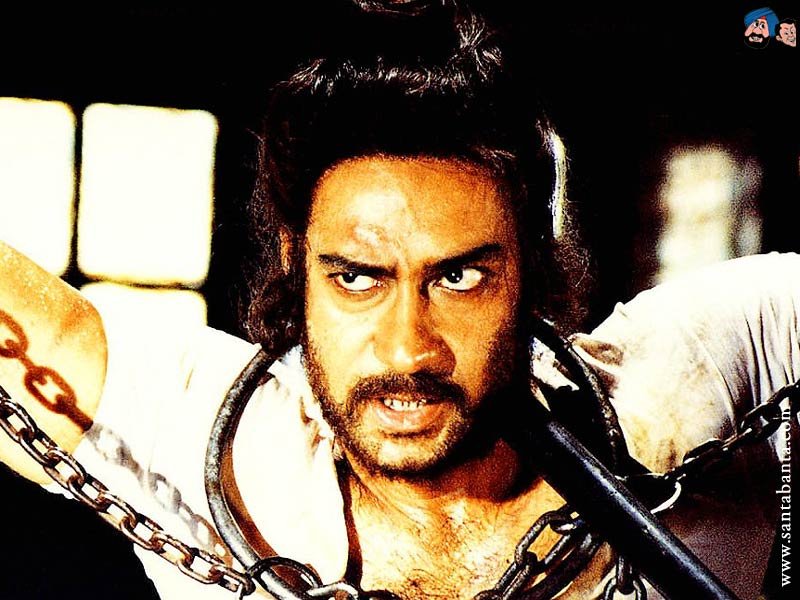 Writer-director Santoshi formerly known for his social commentaries like Ghayal (a man exposing the hypocrisy of the rich while avenging his brother's death) and Damini (where a woman drags her own family to court after witnessing their wrong doing), brought his A-game to the film. Most period films about freedom fighters, end up painting a reverential picture of the person. And that portrait is cushioned with too many dramatic scenes dowsed in a truckload of patriotism. The director over here, cared more about the ideals of Bhagat Singh, Sukhdev and Rajguru, which motivated them to be fearless about death at the tender age of 23.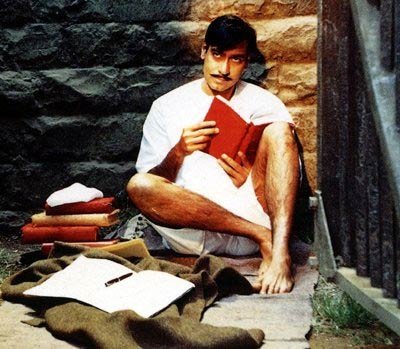 The Legend of Bhagat Singh was finally a patriotic film done right, as it didn't thrust the emotions down the audience's throat. Santoshi gave us a bunch of scenes with riveting dialogues and compelling actors. Ajay Devgn, playing the titular character, brought with him a certain assurance as he pulled off his reel life counterpart. The actor-director chose to shine the spotlight on Bhagat Singh's stellar academic achievements, his extremely sorted thought-process and tried to understand the fierce passion for his country at such a young age. The dialogues by Piyush Mishra reflected his wit, which meant there were more than a few scenes which earned their wolf-whistles.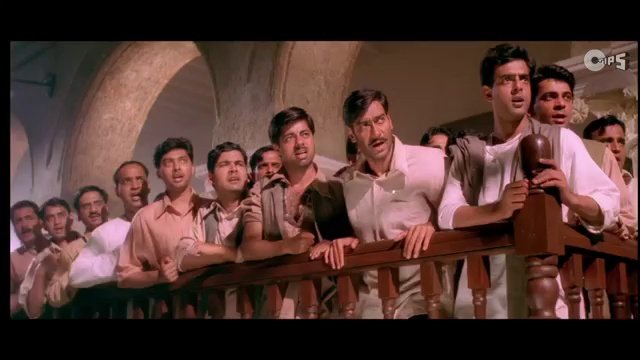 The film put together a bunch of immensely talented actors, who seemed absolutely perfect for their roles. Sushant Singh, who had earlier appeared in only bit-roles in Ram Gopal Varma films, brought an air of freedom to Sukhdev. Marathi actor D Santosh was chosen to play Rajguru, the third in the trifecta and even though he flirts with being the comic relief for the group, he shaped up into a solid character by the end.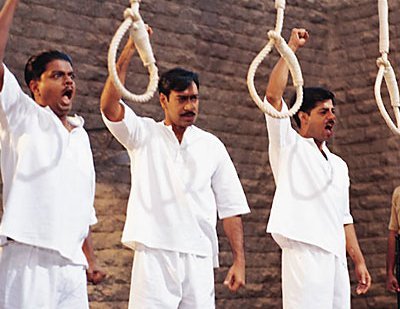 Akhilendra Mishra as Chandrashekhar Azad was a risky choice, which paid off significant dividends. About three years later when I saw Aamir Khan play the same character in Rakeysh Omprakash Mehra's Rang De Basanti, I still found it hard to shake off Akhilendra Mishra's performance. It was that good, especially his last scene.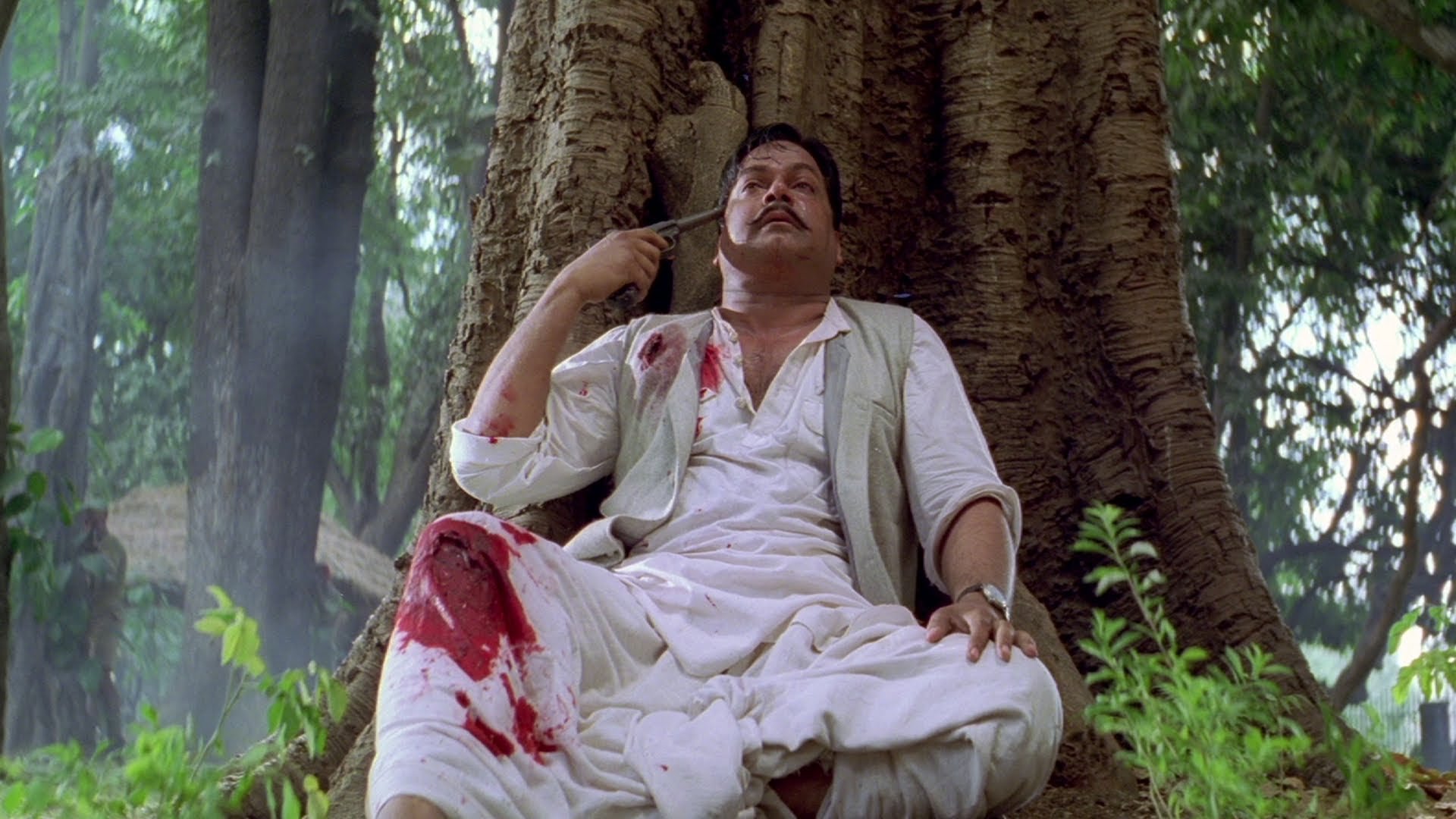 Santoshi's film really worked because it took a stand about Mahatma Gandhi's conflicting methods for the freedom struggle. And that is clear in a film's scene where Devgn's Bhagat Singh publicly trashes Gandhi's acceptance for Dominion Status. He stresses that even though the Dominion Status would drive away the British, it would bring the upper class Indians to rule over the poor and the needy. And nothing would change for the average Indian. He took on Gandhi's ways which seemed to have lost the mass connect, by actively participating in the social upliftment of the lower classes Indians. Bhagat Singh's strong belief in Karl Marx and Lenin is brought up in passing.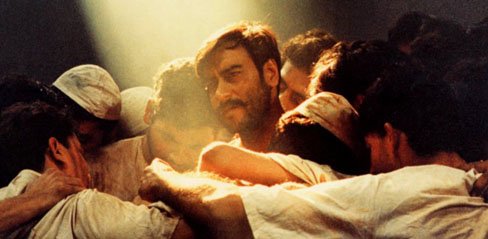 Rahman and Sonu Nigam (both at the height of their powers) lent music to the revolution. Recreating the classics Sarfaroshi Ki Tamanna and Mera Rang De Basanti Chola with melodies of their own, the music seemed to be at par in its awareness about the film, complimenting it perfectly. The Legend of Bhagat Singh was that rare patriotic film which didn't feature chants of Bharat Mata Ki Jai without rhyme or reason.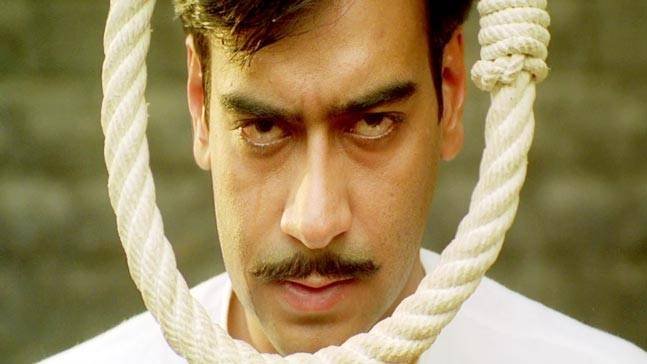 And that is reflected in the epilogue of the film when the director tells us the dreams of those young martyrs to see an India where the poor aren't suppressed, people don't kill each other in the name of a holy text and where everyone lives with peace and harmony. Instead he leaves a question looming for us by pointing out the corruption, social evils in the country – had we let our heroes down? And that's one question that still haunts me.