Netflix's new docuseries, The Romantics, delves deep into the evolution of movies and how Yash Raj films played a pivotal role in catalysing paradigm shifts in the Hindi cinema. The docuseries features famous Bollywood actors, directors, and writers who trace the journey of YRF and the contribution of Yash Chopra and his son Aditya Chopra to the film industry.
As celebrities chart the journey of YRF, we get to know a lot of interesting BTS secrets about some of the greatest Bollywood films and how they got made. Here are 12 details we bet you didn't know before you watched the docuseries on Netflix.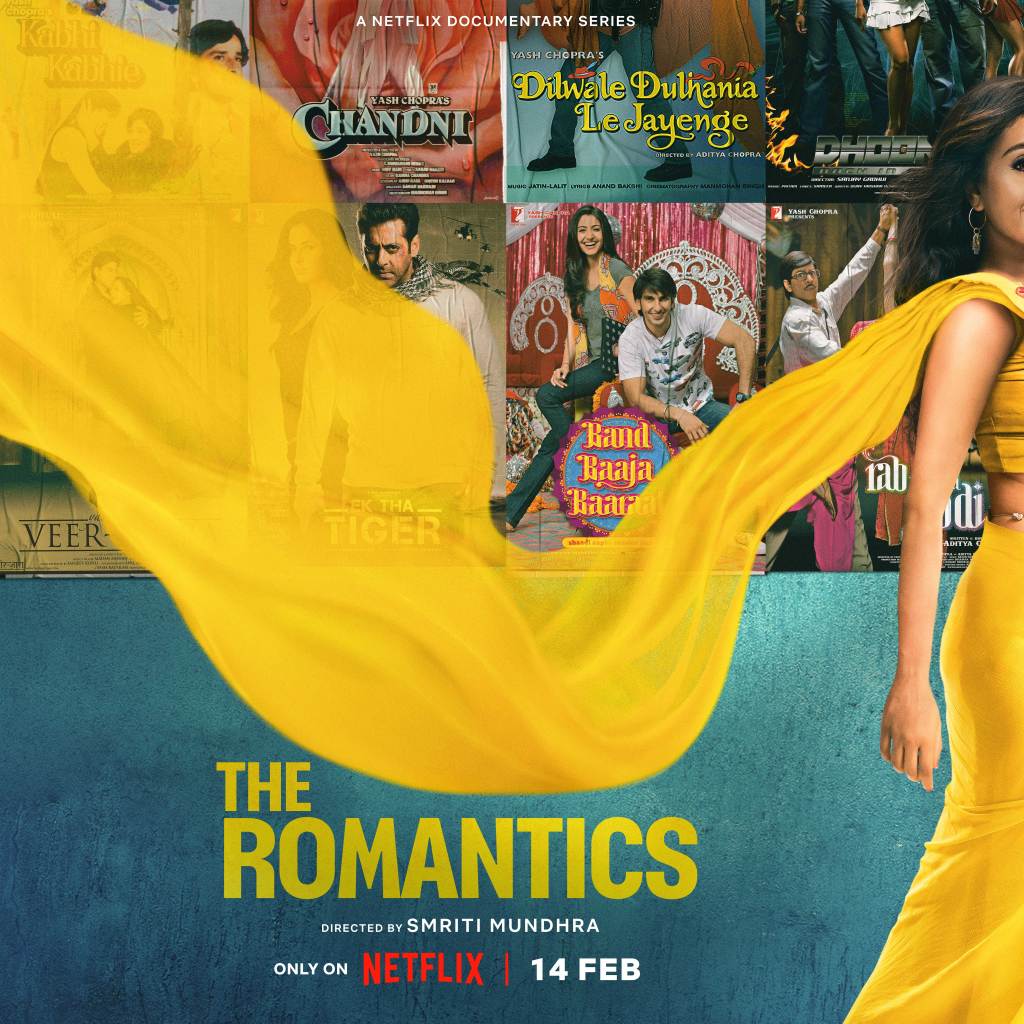 1. Waqt (1965), directed by Yash Chopra, set the trend of multi-starrer films in India 
In the early days of his career, Yash Chopra directed films under the umbrella of his elder brother B.R. Chopra. His third film, Waqt (1965), featured multiple stars like Sunil Dutt, Raaj Kumar, Shashi Kapoor, Sadhana, Balraj Sahni, Madan Puri, Sharmila Tagore, Achala Sachdev and Rehman. The blockbuster movie set the trend of multi-starrer films in India. It was also among the first films to portray magnificent and elite settings that later inspired directors like Karan Johar.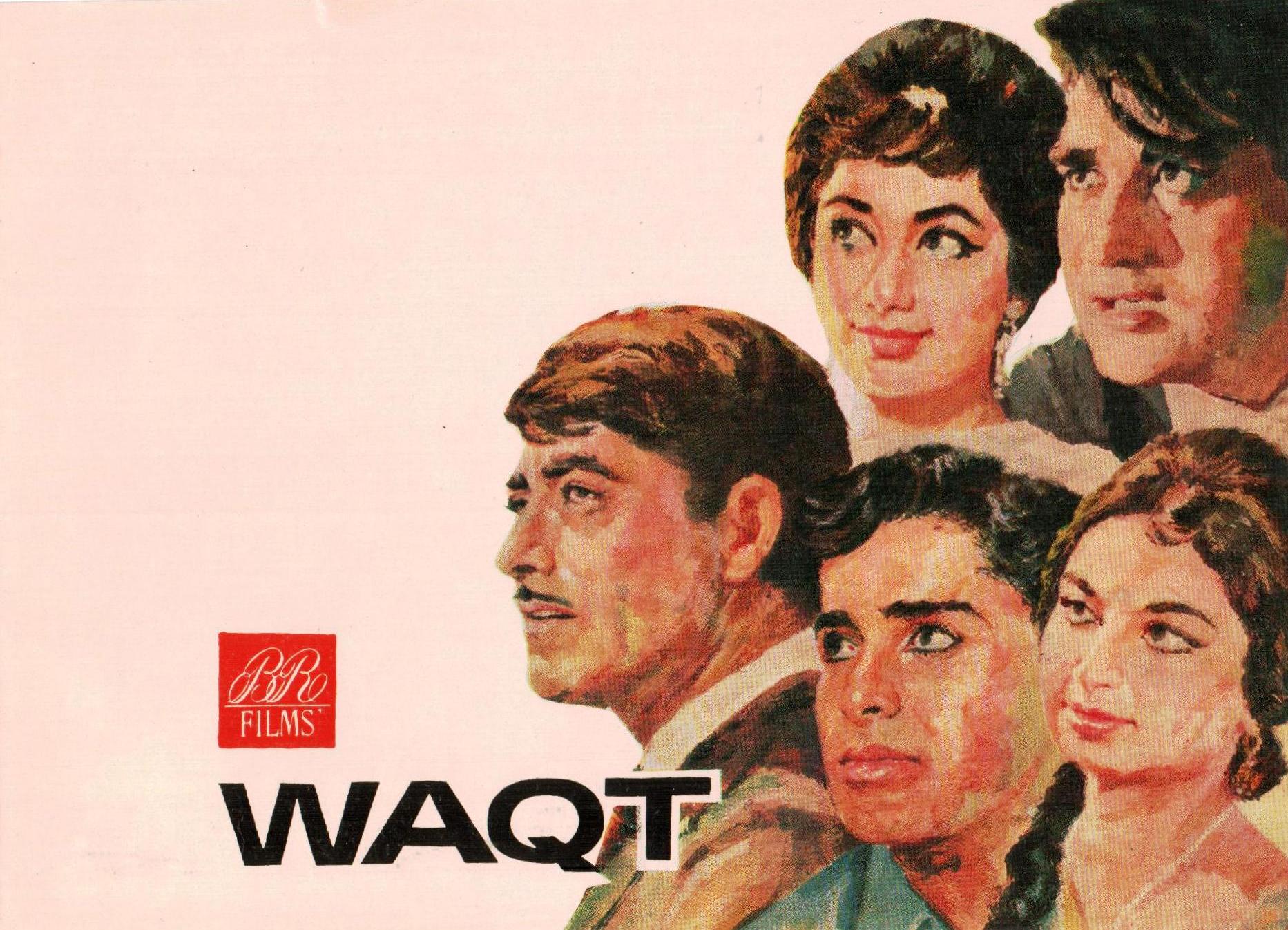 2. Amitabh Bachchan's character of 'The Angry Young Man' in Deewar was built to mirror the building 'backlash' among the masses in a politically charged environment
The 70s decade witnessed the cruel Emergency. It brought forth a sharp divide between the rich and the poor, who were deprived of basic needs to sustain life. Amitabh Bachchan's character Vijay Verma was symbolic of unrest among the masses, their loss of faith in the leaders, and the disappointed youth raging amidst the chaos.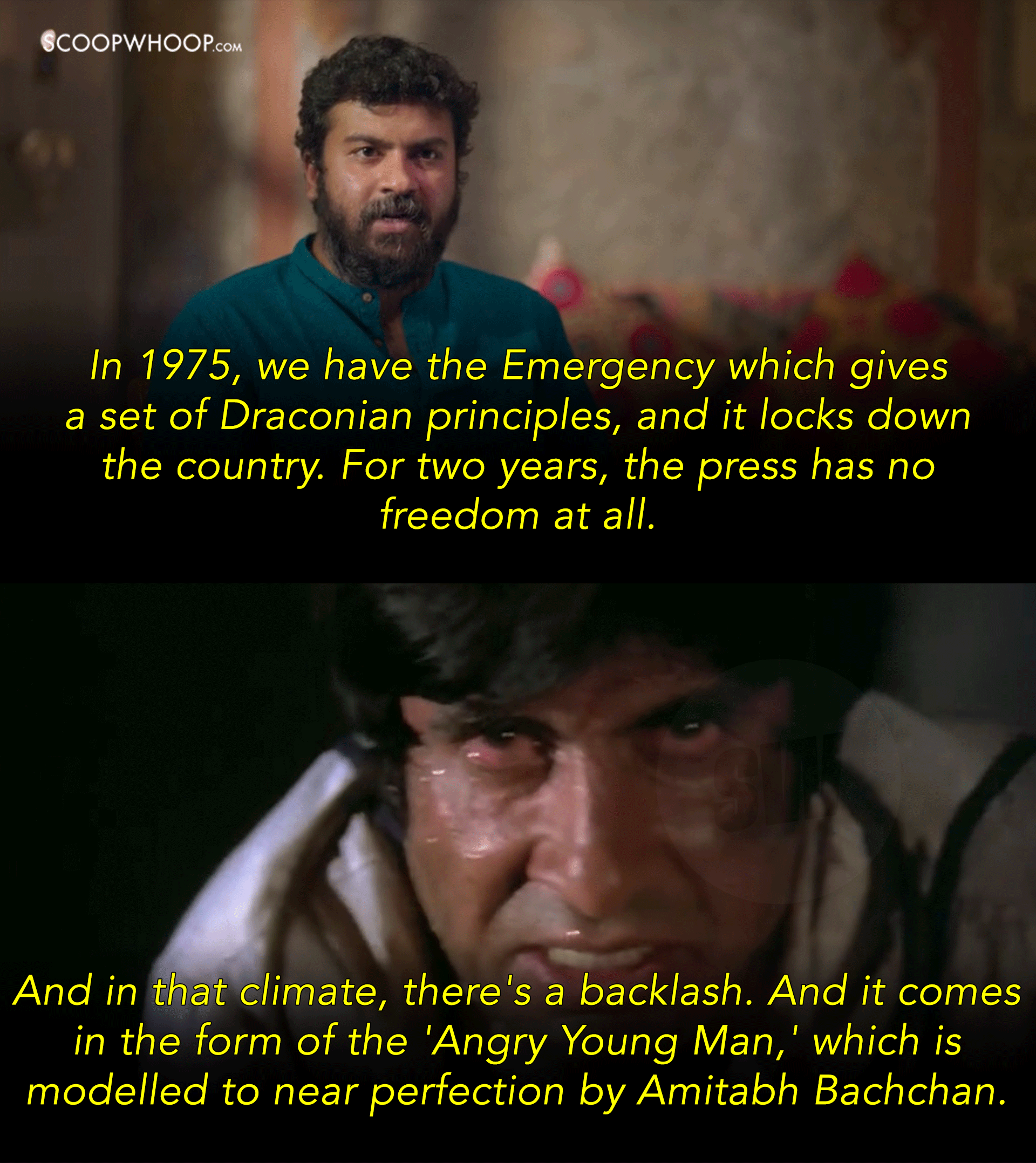 3. Rishi Kapoor originally wanted Neetu Kapoor's part in Kabhie Kabhie
In fact, he even asked Yash Chopra to rewrite Neetu's character for a man and give him that role.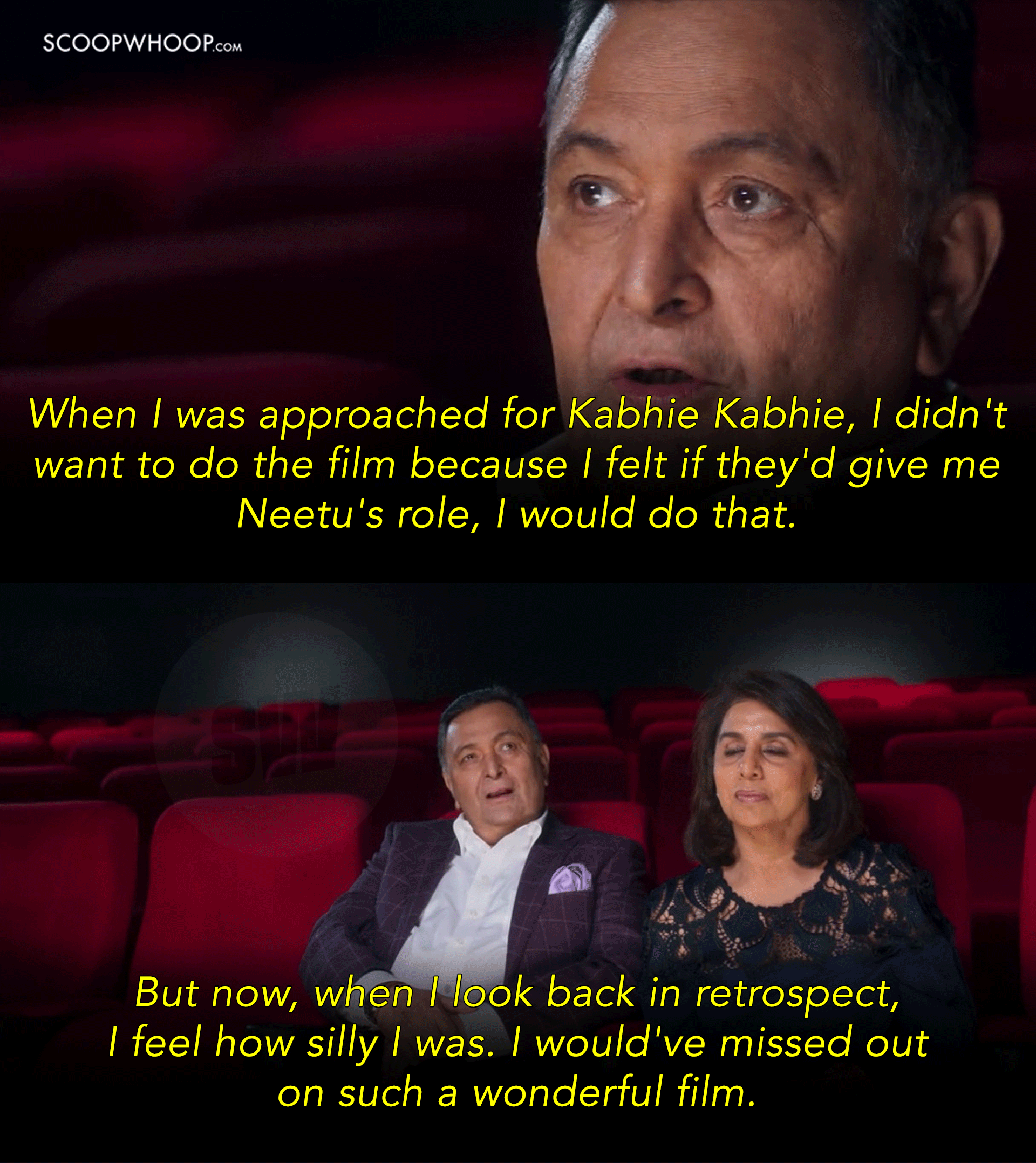 4. Sridevi was initially unimpressed with her white wardrobe for Chandni
Yash Chopra had a vision for Chandni. In an interview with Karan Johar, he once said, "'Chandni' means purity, means whiteness, means innocence." However, Sridevi was not impressed with the "dull" wardrobe. The director also had to convince her mother to trust his vision.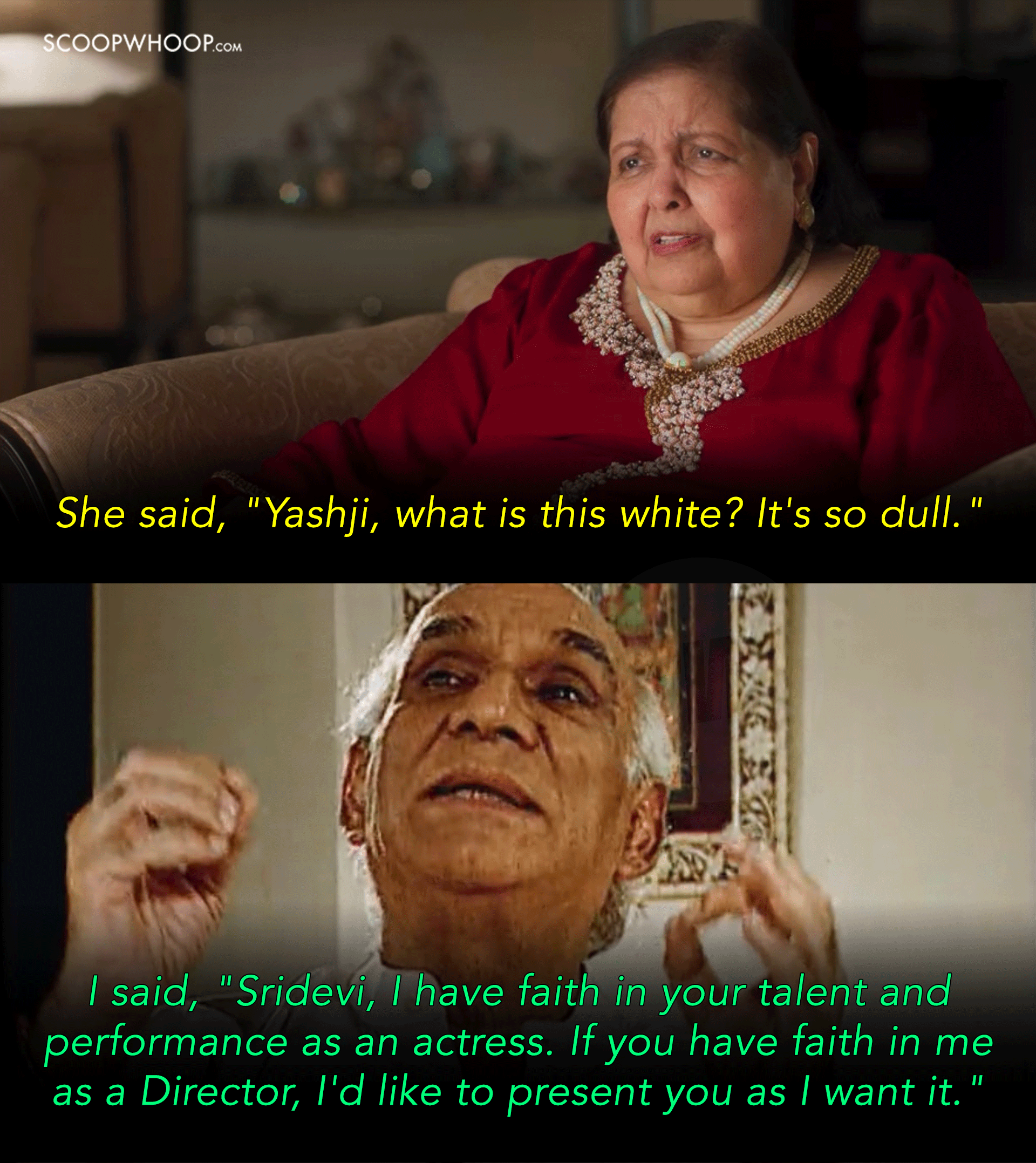 5. Aditya Chopra had suggested Sooraj Barjatya, Director of Rajshri Productions, to cut two-and-a-half songs from Hum Aapke Hai Koun for a hit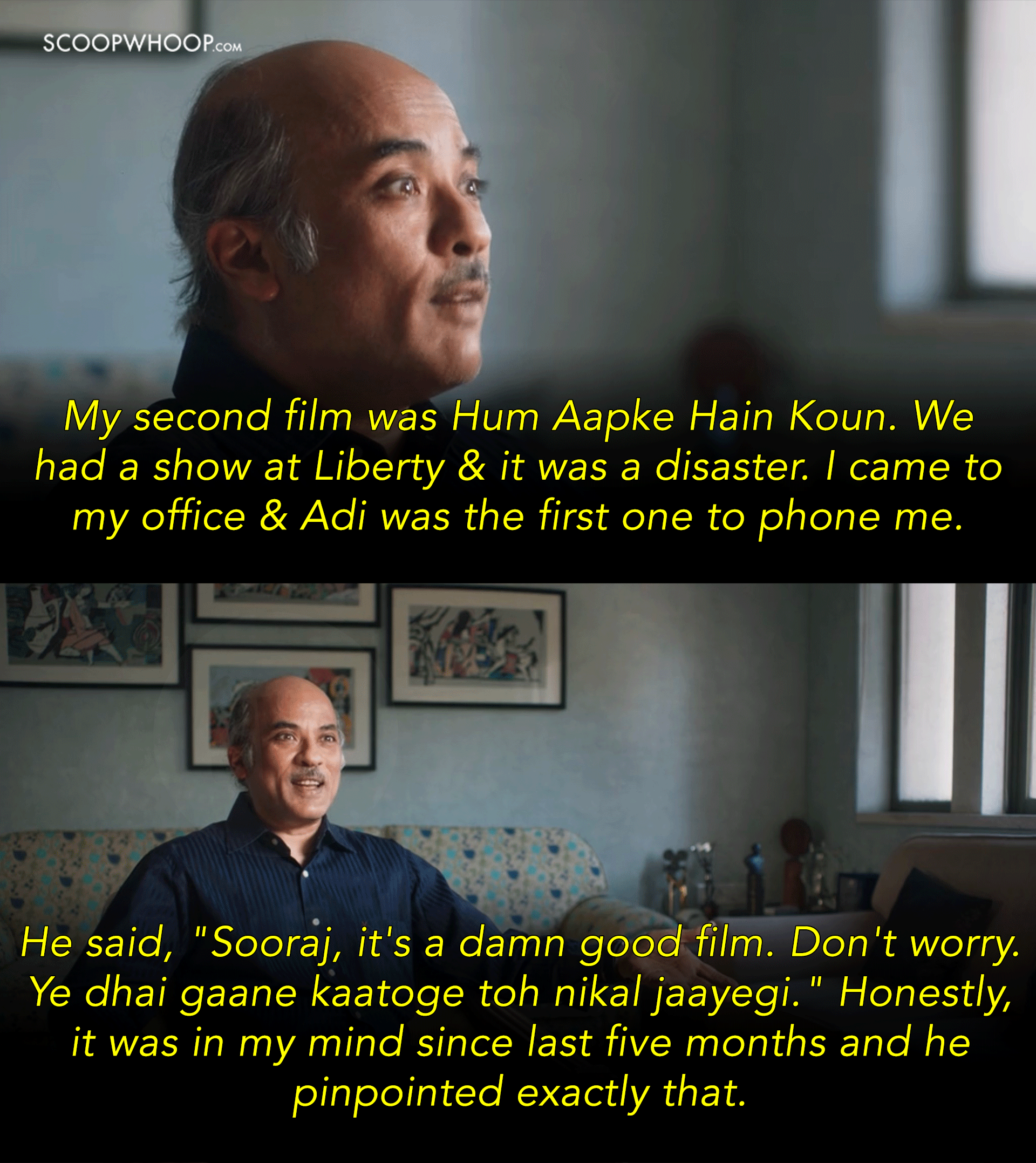 6. Aditya Chopra had suggested SRK should stammer on Kiran in the film Darr
SRK once had a classmate who stammered. In a BBC documentary, he studied how people's minds become aware of one's sound, so they can't speak the word. For Darr, when he suggested he wanted that characteristic in his character, Aditya's suggestion gave us a highlight that continues to be associated with SRK.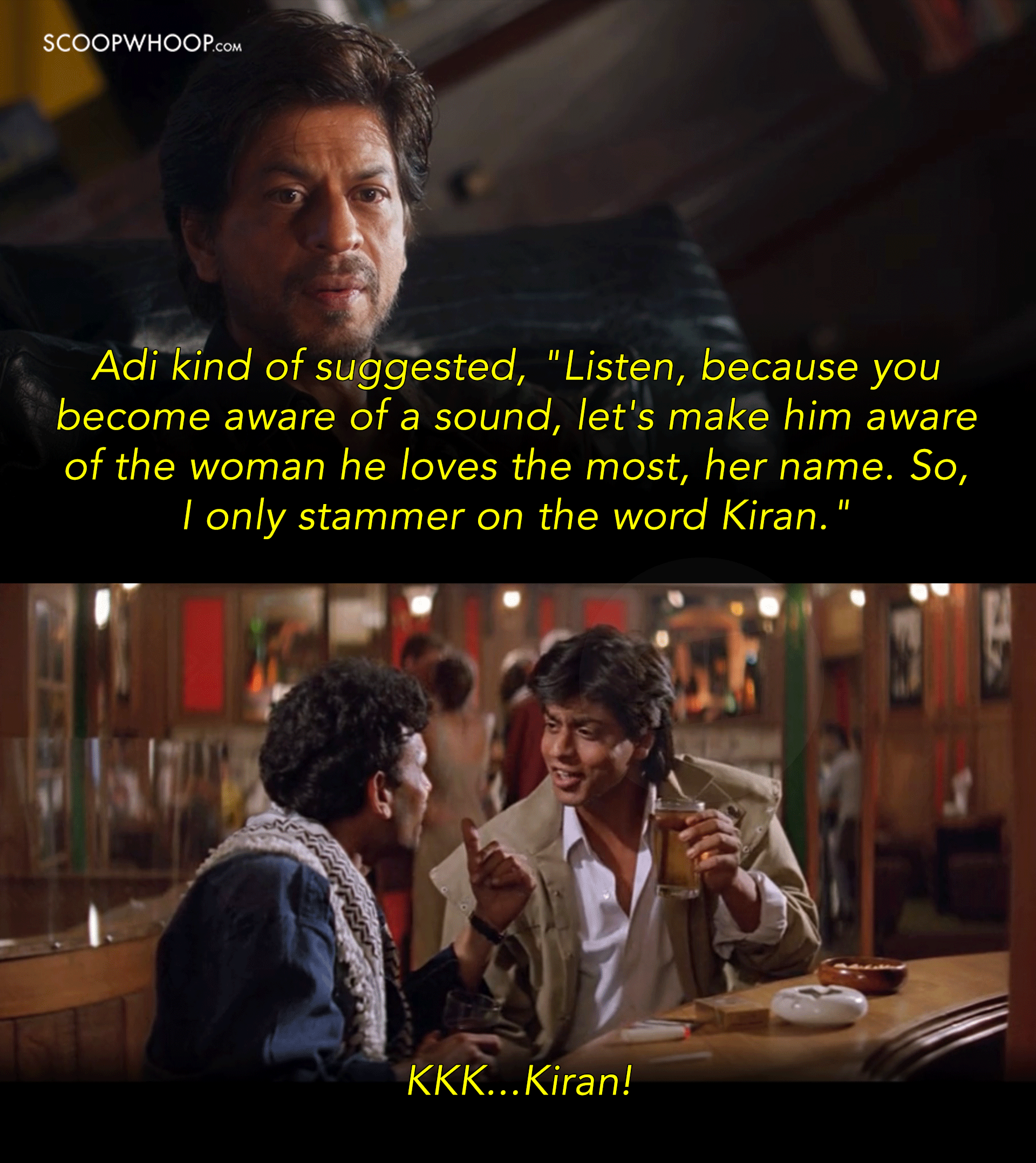 7. The first draft of DDLJ did not really get a good response
Can you believe it? After Aditya Chopra completed the draft of the film, he narrated it to the big-wigs of the industry. And they were completely perplexed at the end of the three-hour narration.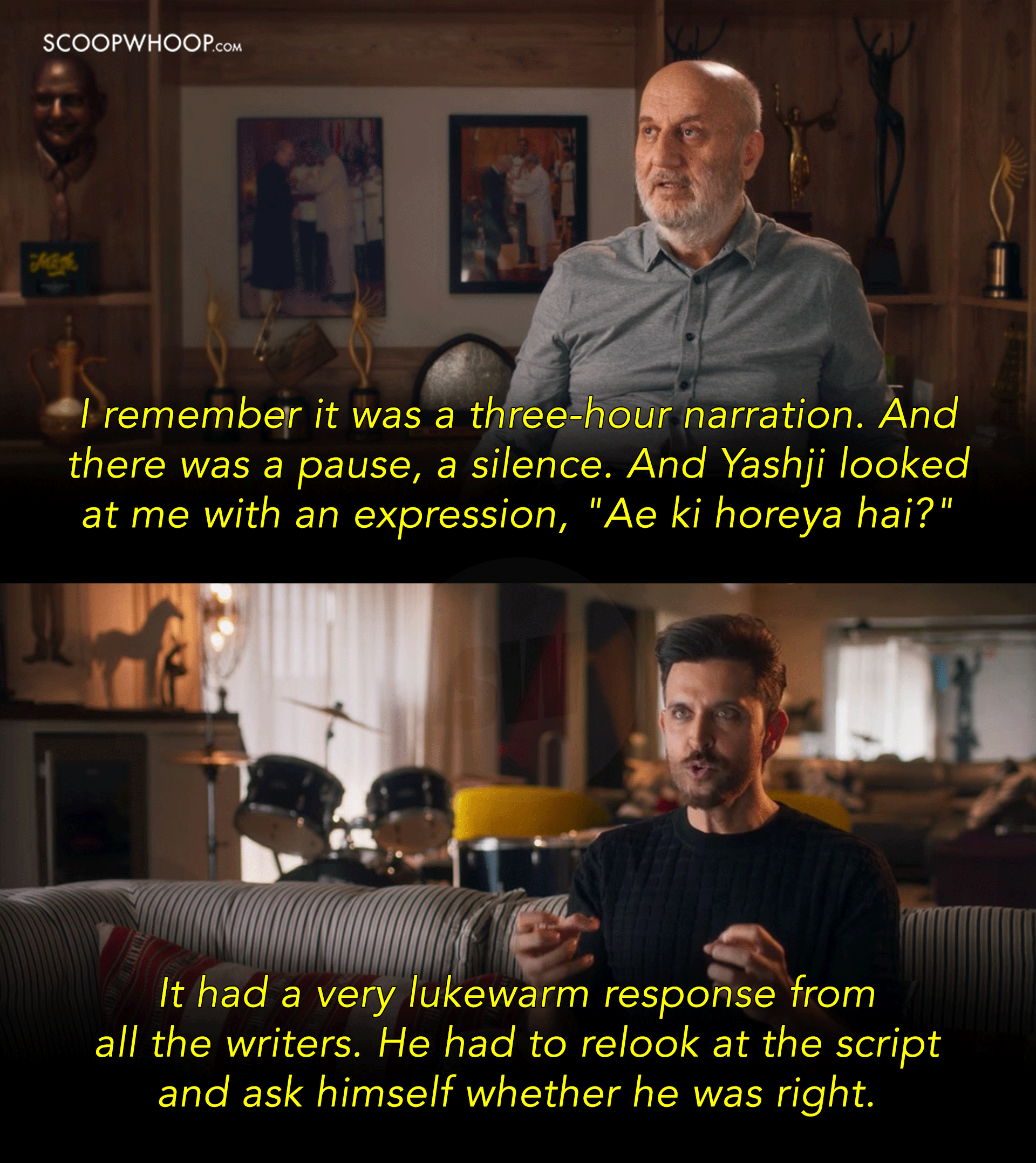 8. SRK did not really want to do DDLJ and become a romantic hero
TBH, it was deeply disturbing to know that the King of Romance never really wanted to go for romance. In fact, he kept stalling Aditya Chopra for months before giving him any concrete commitment.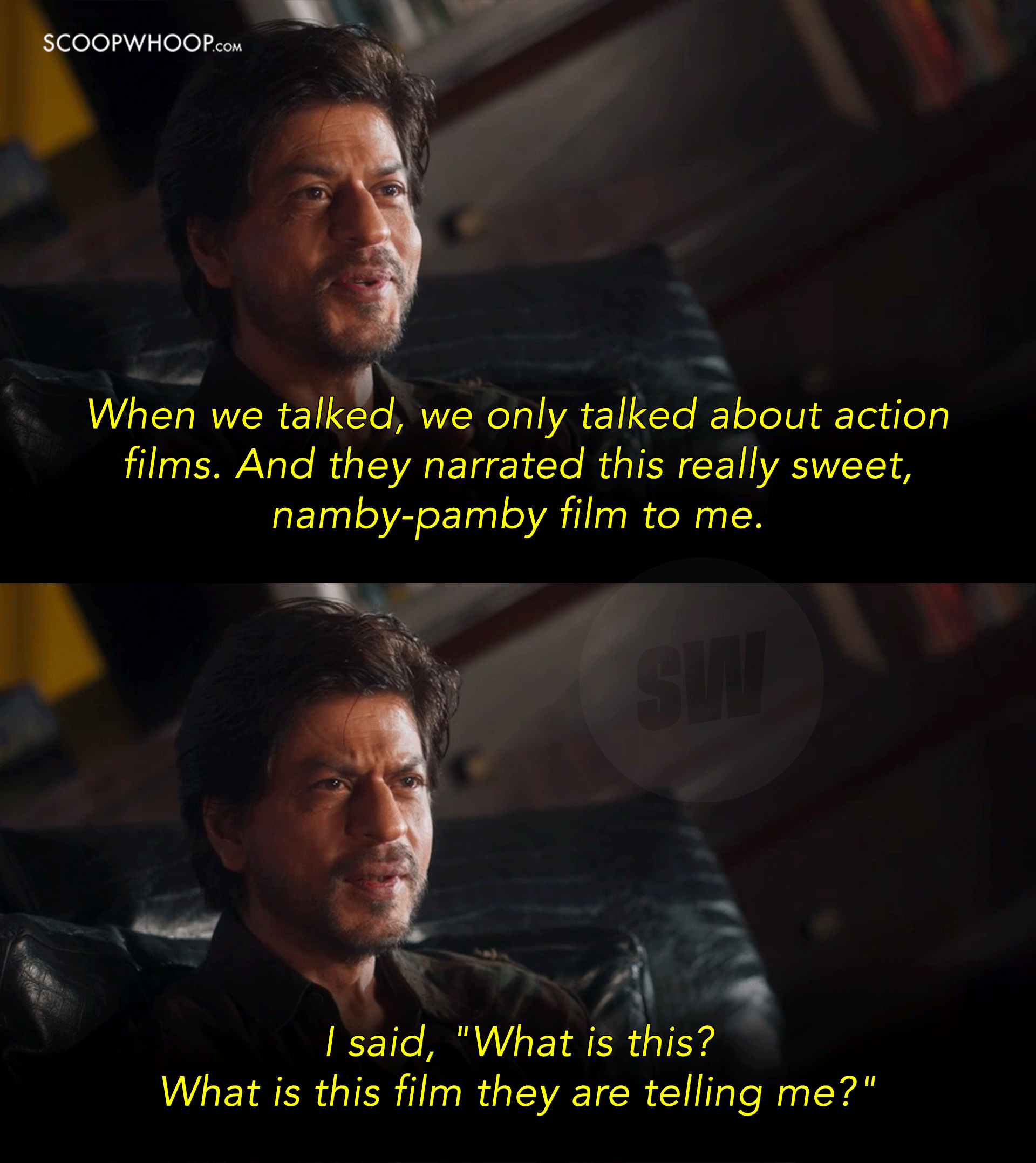 9. John Abraham was more interested in riding bikes than in shooting Dhoom
In the docuseries, John Abraham called himself an "accidental actor."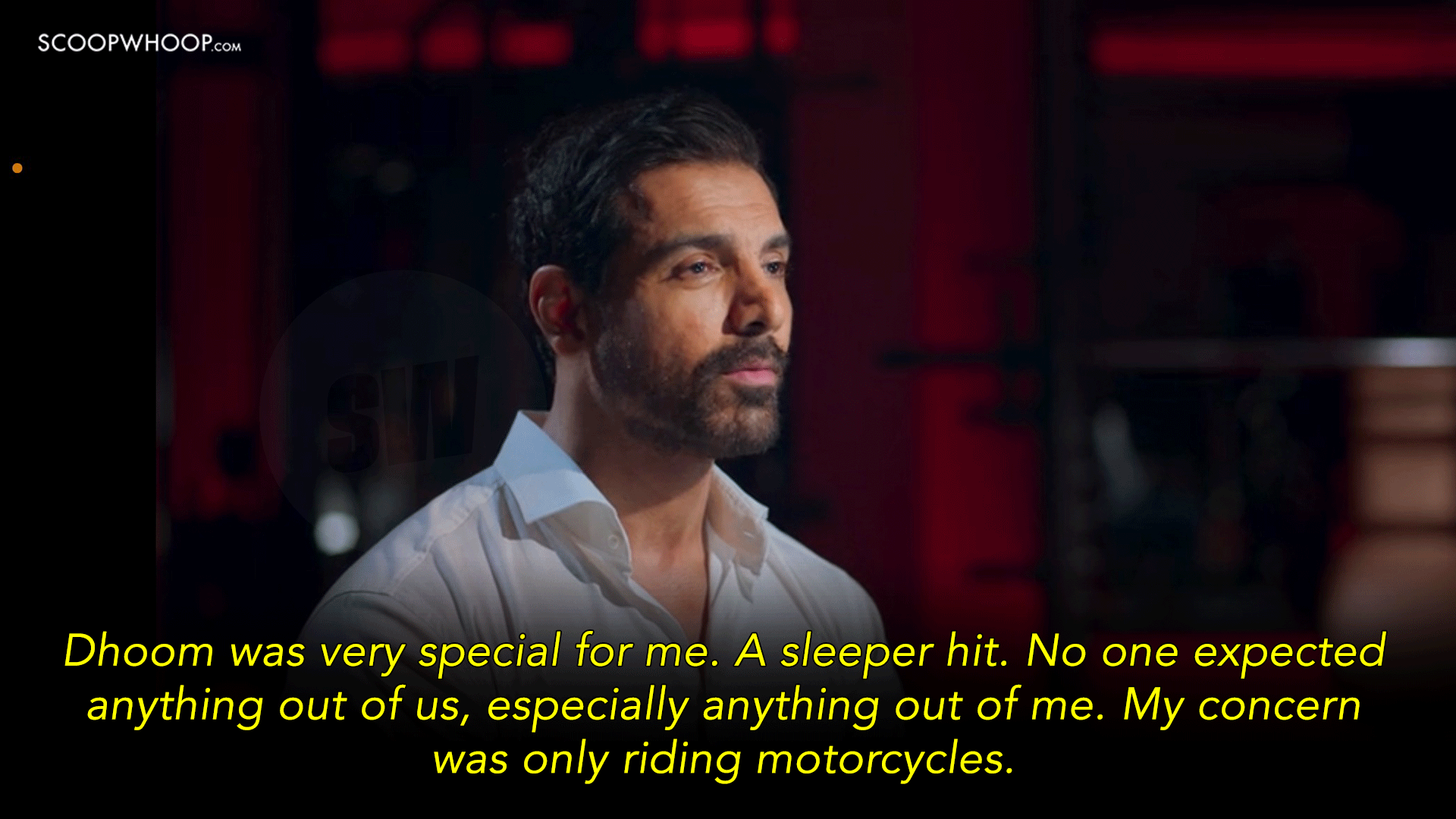 10. The idea of Chak De! India sprung from a newspaper story screenwriter Jaideep Sahni read about India's women's hockey team
The screenwriter was deeply disappointed by the tiny coverage given to the Indian women's hockey team when they had won a big tournament. He initially wanted to make a documentary. On his research, he found out the players did not even receive the most basic facilities.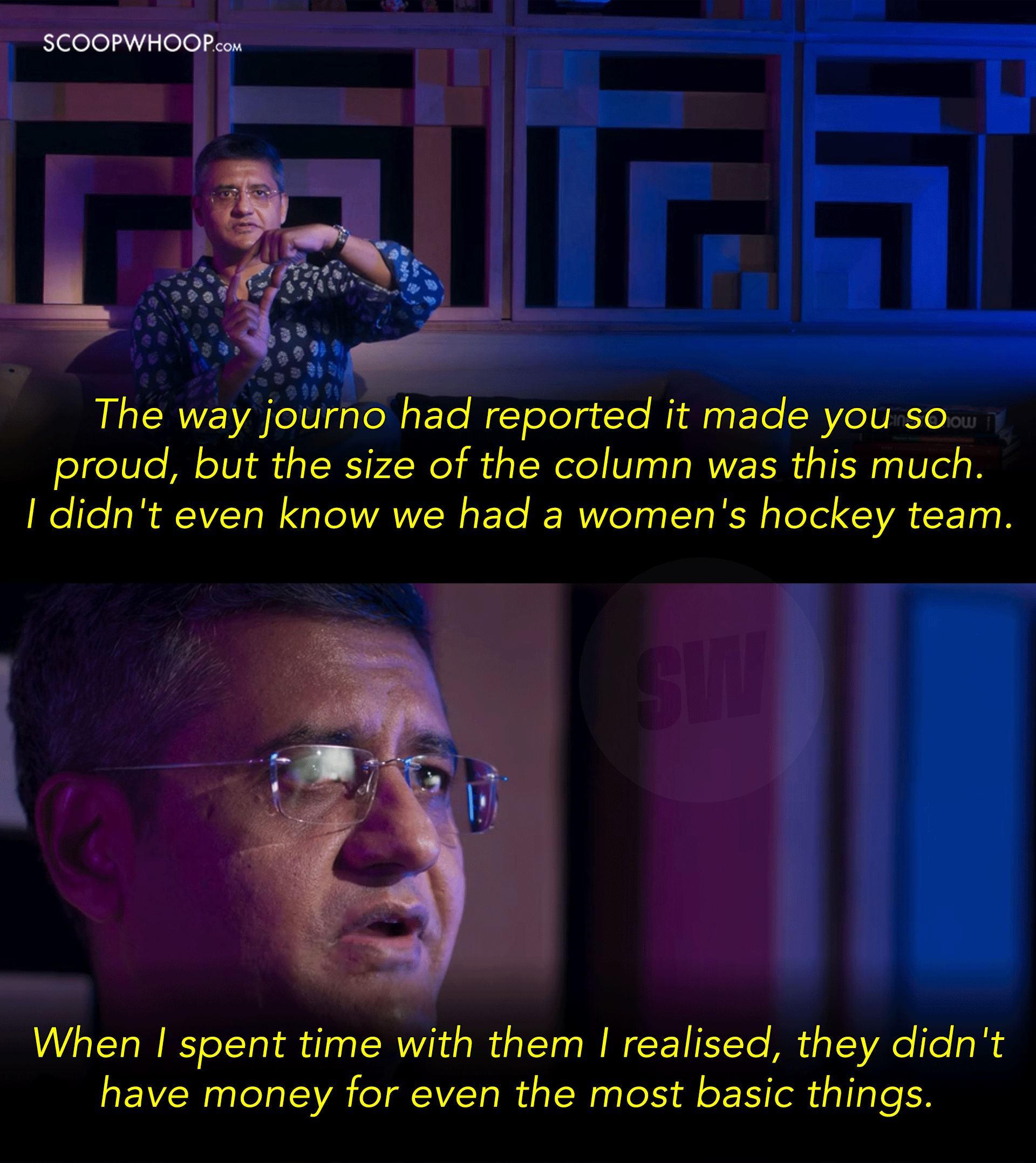 11. Bhumi Pednekar was assisting when Ranveer Singh got cast for his debut film Band Baaja Baaraat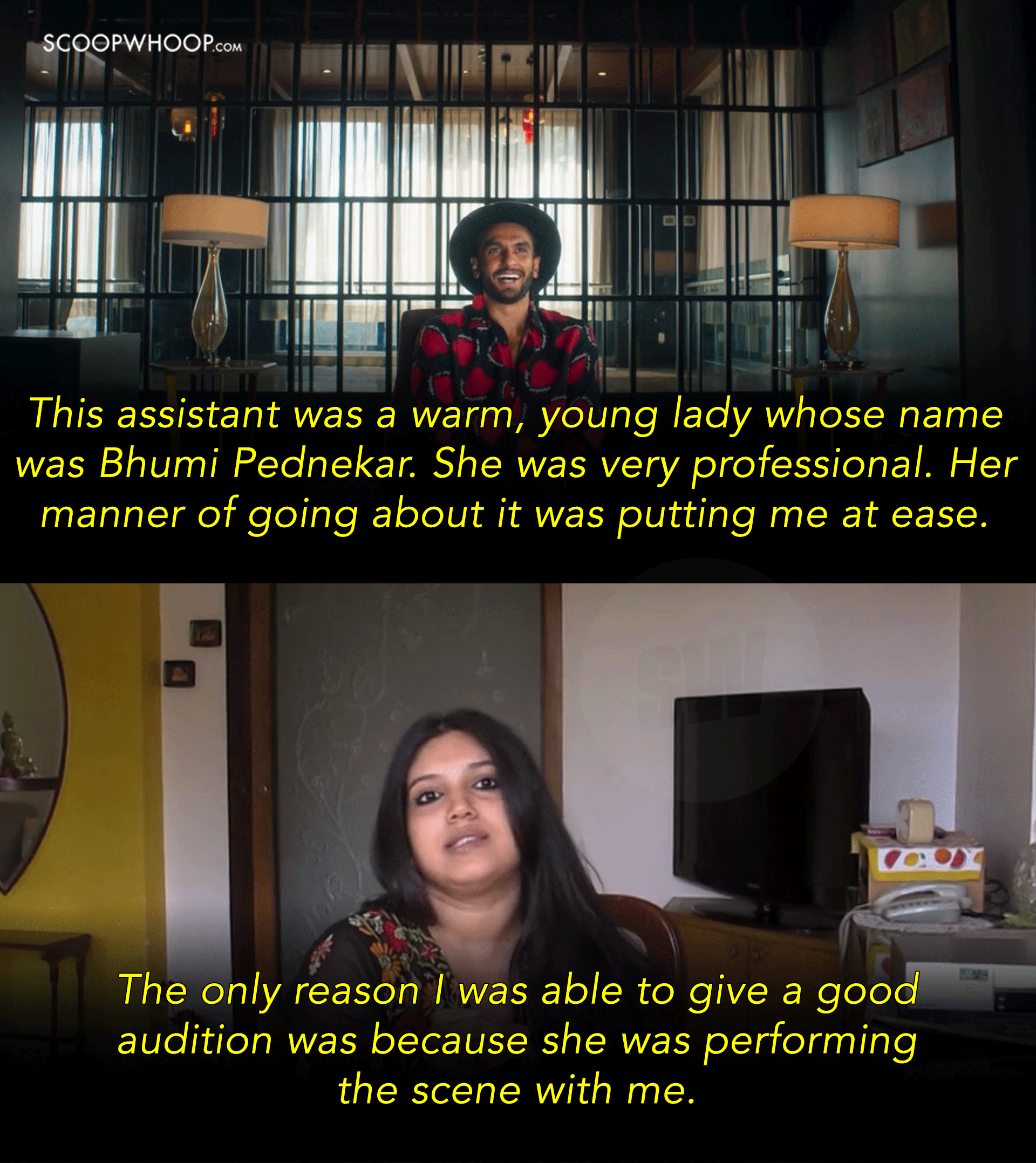 12. Yash Chopra had an inkling that Jab Tak Hai Jaan would be his last film. He revealed this in his final interview even before he had informed his family
The legendary director passed before the film released.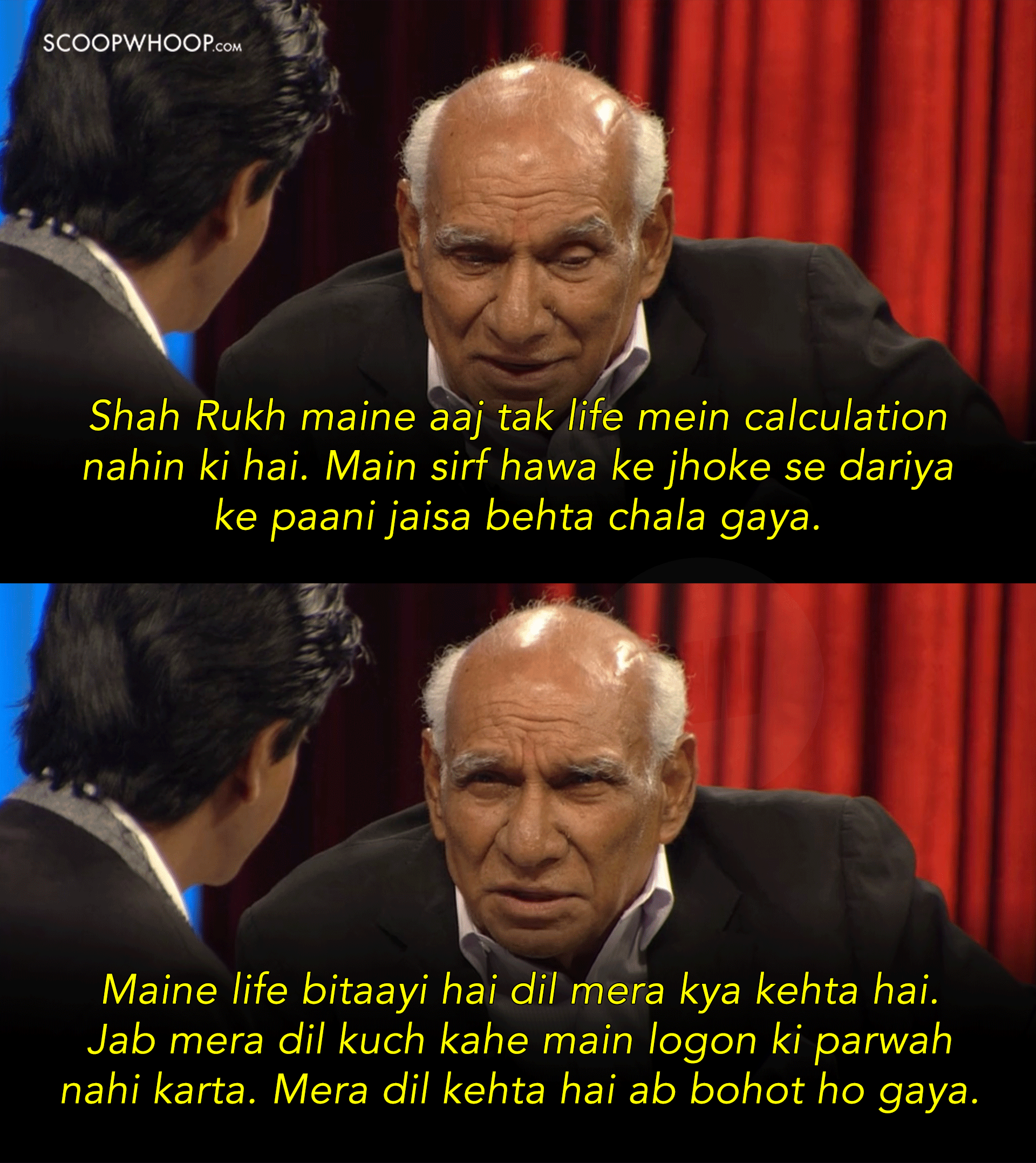 If you're a movie buff or curious about how Hindi cinema has evolved over the years, The Romantics should definitely be your next watch. It is now streaming on Netflix. You can find the link here.