Hindi cinema is slowly starting to come out of its self-made shell of star power. The audience has realised that having a star on the poster does not guarantee entertainment and we can only hope that the big banner production houses will realise that soon as well.
The leave-your-brains-at-home films are a thing of the past and the audience expects to be challenged in some form, every time they visit the theatre.
Starring Rajkummar Rao and Pankaj Tripathi, Newton is a prominent example of a film that works because of its content and the performances.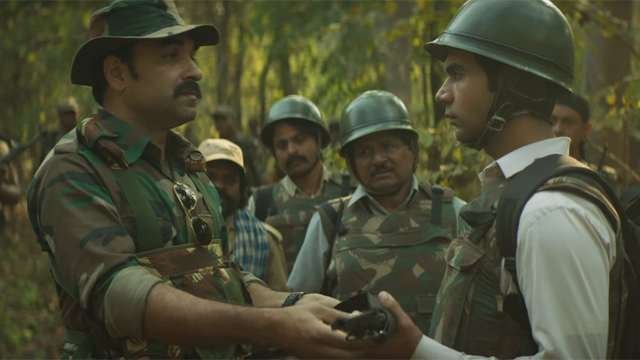 Newton is set in the Maoist-invaded ares of Chhattisgarh where an honest election officer goes against the tide to set up a polling booth for only 76 eligible voters.
Sanjay Mishra has a cameo as a mentor to the film's lead character. It is through his character that we learn about Newton's struggle with his honesty. His appearance is limited to only a few scenes but they're all masterfully done by the actor.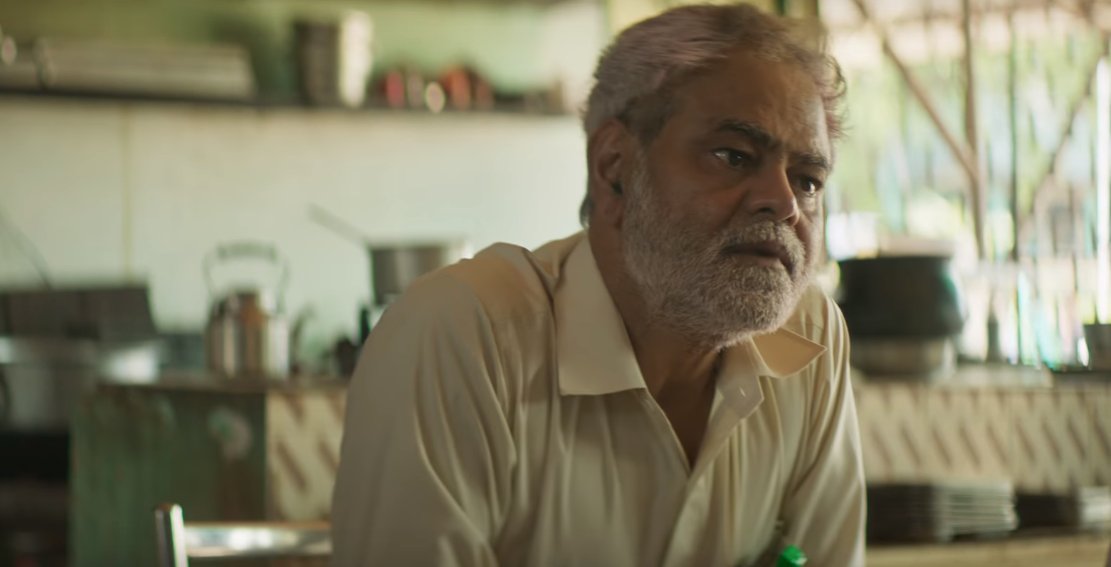 The film also stars Raghubir Yadav as the second-in-command to the presiding election officer, played by Rajkummar Rao. 
Yadav plays a man who is nearing his retirement and pursues his passion for writing. Through him, we get some laughs in the film and this is when we realise that an actor of such calibre has both the power to shine in a scene when required and also allow his co-actor to be just as powerful!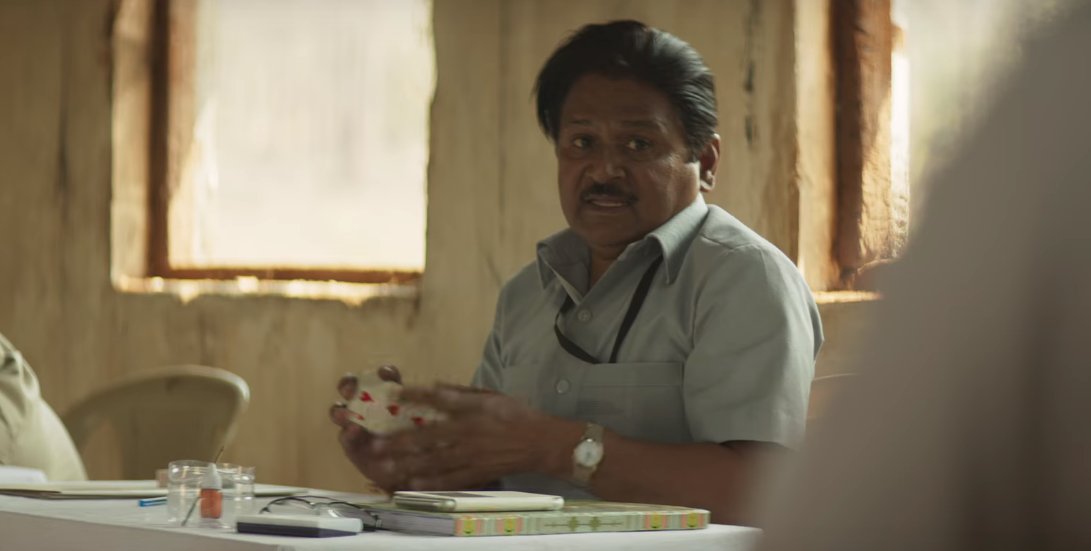 Malko, played by Anjali Patil, is the local school teacher who sees Newton's ideal ways but is painfully aware of the ground reality that surrounds the area.
Anjali plays this role with much conviction and it is through her that we see the extreme fanaticism of Newton's ways. Her sincere personality fits into the film's setting perfectly and makes you empathise with the condition of the village the film is set in.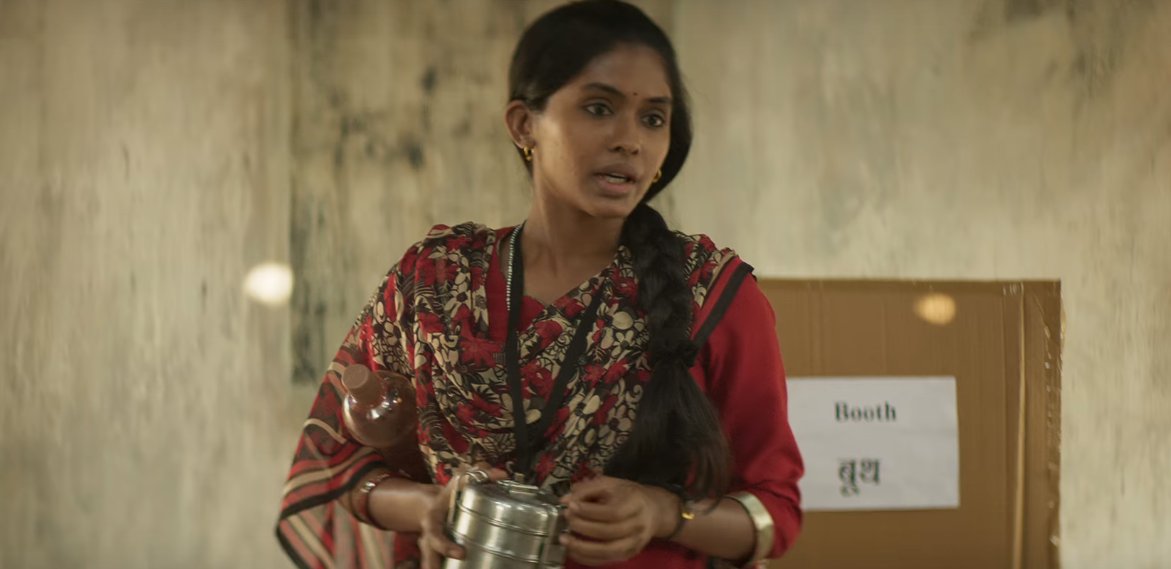 Pankaj Tripathi, who plays the role of Aatma Singh, is the man constantly at loggerheads with Newton.
They're both dutifully performing their assigned jobs but their polarising points of view put them at opposing ends. Tripathi's calm but authoritative demeanour makes you want to watch this film over and over again.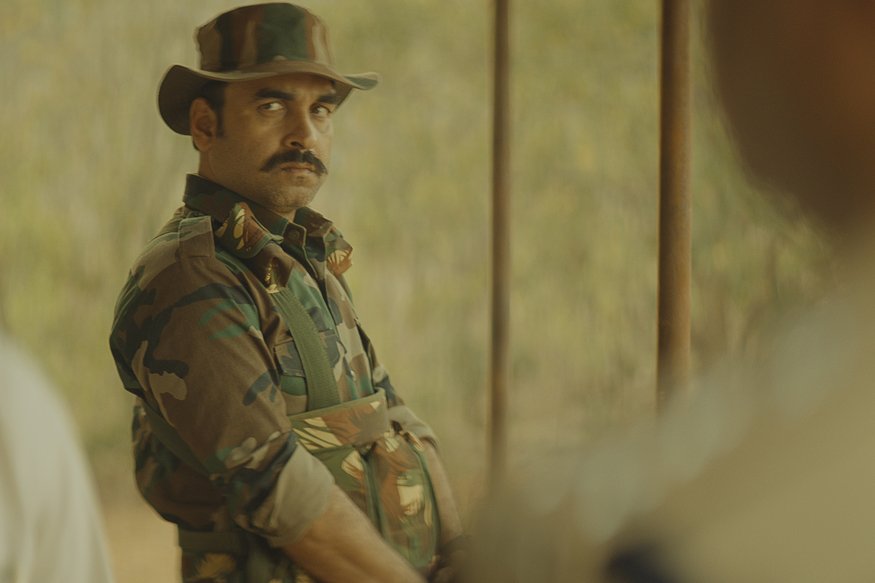 The lead character of this film, Newton, is in the safe hands of Rajkummar Rao. 
His utopian ideology is alien for his parents but he has made it his agenda in life to go by the book, no matter what. This might land him in trouble but Newton's ties with honesty and duty are so tight that circumstantial arguments are never enough for him. 
Rao has already delivered performances like Trapped and Bareilly Ki Barfi in this year and with Newton, he reassures the audience that the future of Hindi cinema is in safe hands.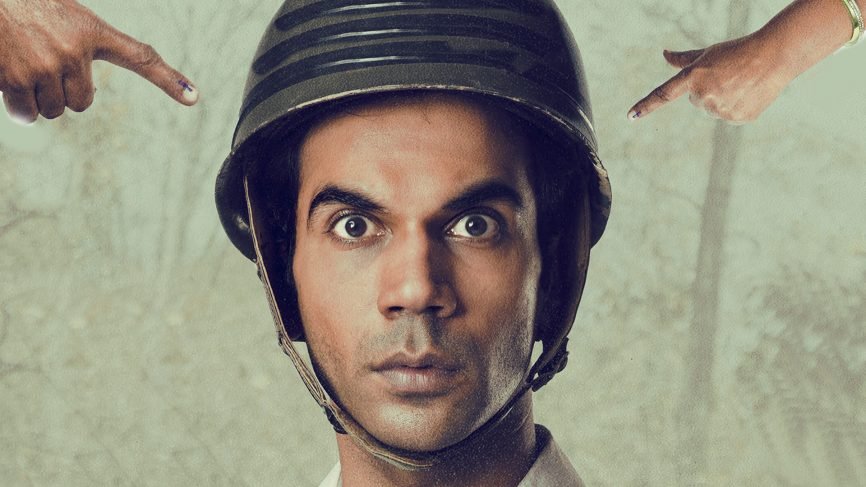 The combination of great writing by Mayank Tewari and direction by Amit V Masurkar (who earlier directed Sulemani Keeda), this film celebrates talent throughout and manages to tell a story that certainly feels unique.
Here's hoping that this wave of talented actors coming to the forefront is here to stay because after all, who doesn't want to get entertained at the movies?