It was in 2012 that we first witnessed Anna Hazare's fight against the corrupt system. While we, as citizens of the country, had learnt to live with it, Anna Hazare went on an indefinite hunger strike to fight it out till his last breath. And the support he got from the public was something nobody could've imagined! He brought the corruption issue to the forefront & taught all of us to raise our voice, whenever the need arises. 
While we may know Anna Hazare as the man who stood up for all of us, there's a lot more that we need to know. And through the biopic on his life, we can get to know him better.
The teaser of Anna – Kisan Baburao Hazare, the biopic on Anna Hazare's life is now out.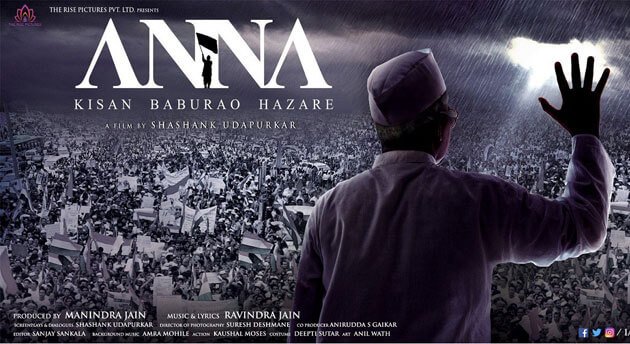 Anna showcases the journey of the man who was a fearless soldier, a farmer & brought about a social revolution that gave hope to the entire nation. Shashank Udapurkar is playing Anna's role in the biopic & has directed the film as well. The film releases on October 14.
Watch the teaser of the film here:
Source: Zee Music Company
The revolution we need.