Newton Kumar is an idealist. 
His ideas are meant for a utopian world and his honesty has turned him into a slightly arrogant man. He wants to change the world but feels helpless when he sees others around him abusing their power.
Rajkummar Rao, who played Newton in his latest film, fits the character like a glove. 
You step out of the theatre wondering, "How is this man so perfect in EVERY film?". And that makes you question your judgement of labeling the others in the industry as 'actors'.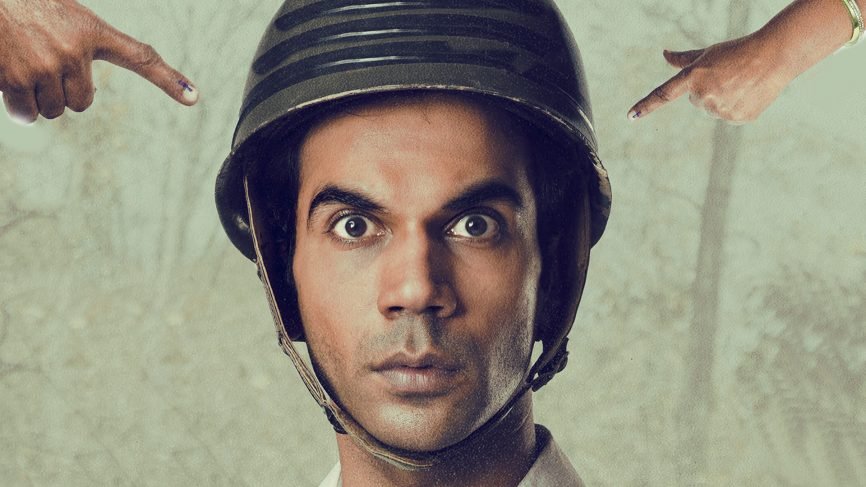 In a career span of seven years, Rajkummar Rao has created a niche for himself that is not restricted by any stereotypes. Every character played by this actor stays a character and is not overpowered by his personality, which is a rare feat. 
The year 2017 has been an exceptional year for this actor.
A few months ago, we saw him in Bareilly Ki Barfi and though the film's main hero was Ayushmann Khurrana, the audience couldn't stop praising Rajkummar Rao's performance. His stellar transformation from a meek saree-salesman to the man who commands a room was simply awe-inspiring.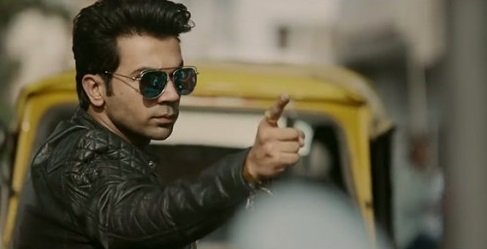 That's not all!
Rajkummar delivered an amazing one-man show with Trapped which made us wonder that if one man has so much potential in him, how is he still not the most talked-about actor yet?
Trapped didn't have a long list of actors and was completely dependent on Rao's able shoulders and he carried the film with such conviction that even in points when the audience is thinking of ways to get out of the trap, he holds you till the end. 
His character's limitations don't allow him to venture into a dangerous territory until he's afraid of death and the audience is afraid for him.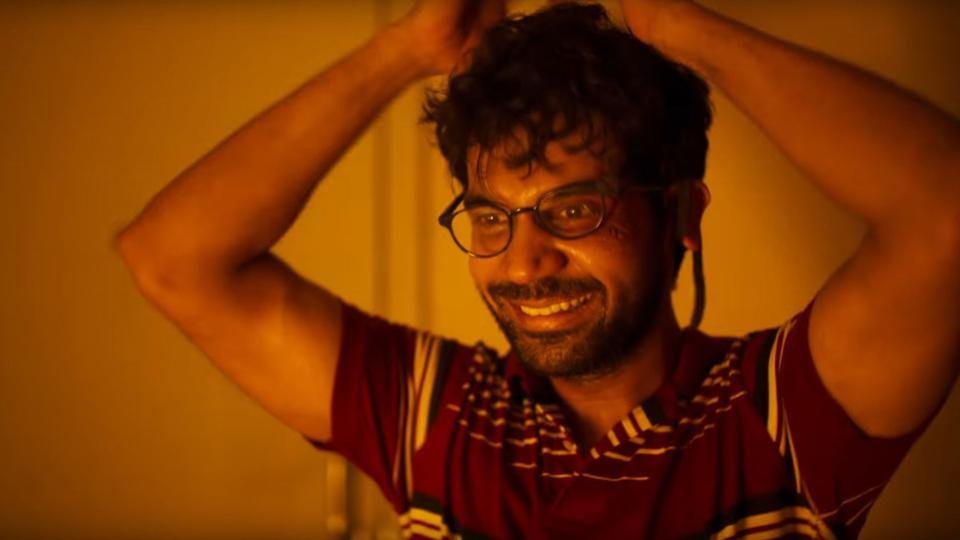 In an image driven, PR-managed industry, each actor has turned into a brand and with every brand comes its baggage. But that is not the case with Rao. His visibility is limited to his work and we seldom find him in stories that are not associated with his projects.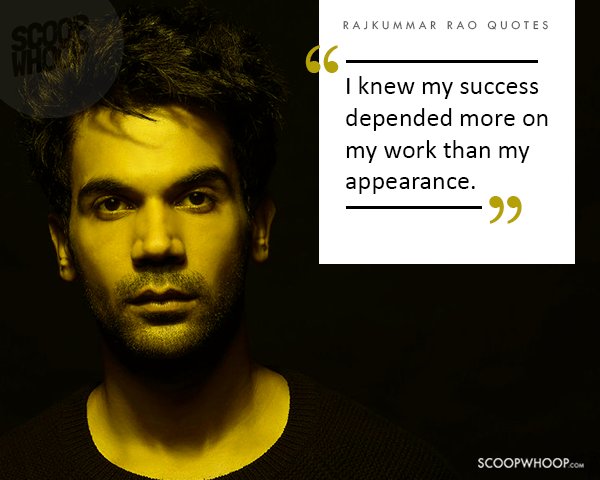 With 7 years in this industry, this isn't the first time that Rao has shone as a promising man. Hansal Mehta's Shahid (2013) was a breakthrough role in this actor's life and he won the prestigious National Award for his performance. 
With Citylights (2014) and Aligarh (2016), Rao had shown his mettle and was way ahead of his contemporaries when it comes to doing the job of an actor. 
His name might not feature in Koffee with Karan's Rapid Fire but we all know that Hindi cinema is much more than that small group who run a mutual-appreciation society.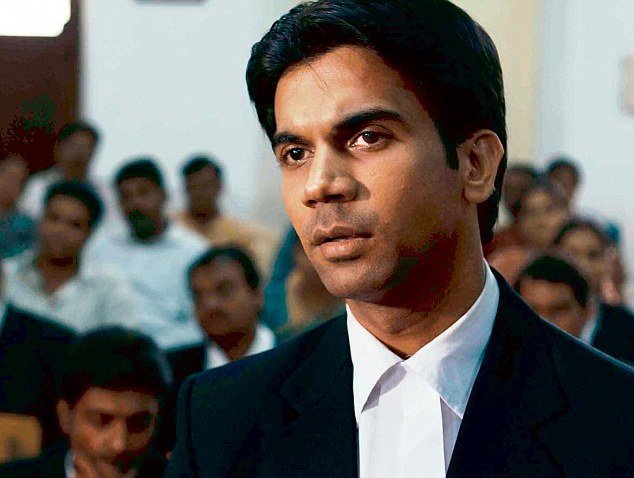 Even before he started doing titular roles, Rao's spark and ability to mesh in a scene was evident from his extended-cameo appearances in films like Love Sex Aur Dhokha (2010), Ragini MMS (2011) and even, Queen (2014). 
We've all seen those newbies getting launched with a lot of hype and even if their performances are underwhelming, they get multiple chances to reboot their sinking career. 
Rao had no godfather in the industry and after his course at FTII, he came to Mumbai to struggle like thousands of people. But unlike many, he succeeded!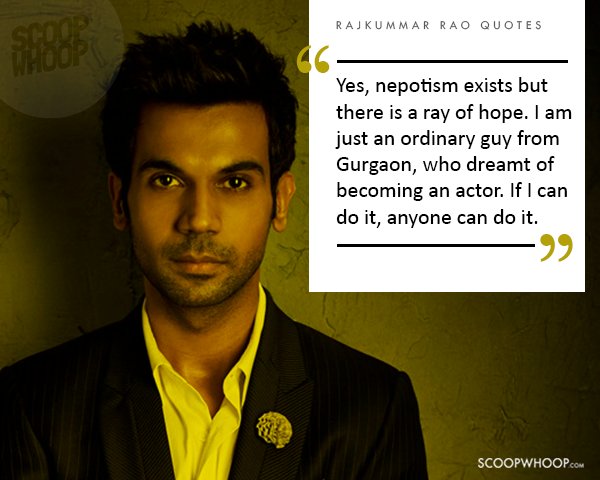 His next, Omerta, directed by Hansal Mehta was just applauded at the Toronto International Film Festival and from what we've heard so far, this one will be another gem in Rajkummar's crown. 
The man is certainly the most coveted actor in Bollywood right now and his next, Fanney Khan, with Aishwarya Rai, shows that even the mainstream guys are starting to catch up with him.
He will also be seen in ALTBalaji's web series, Bose: Dead or Alive, and to sink into the character, Rao got his head shaved, gained some weight and even took up smoking.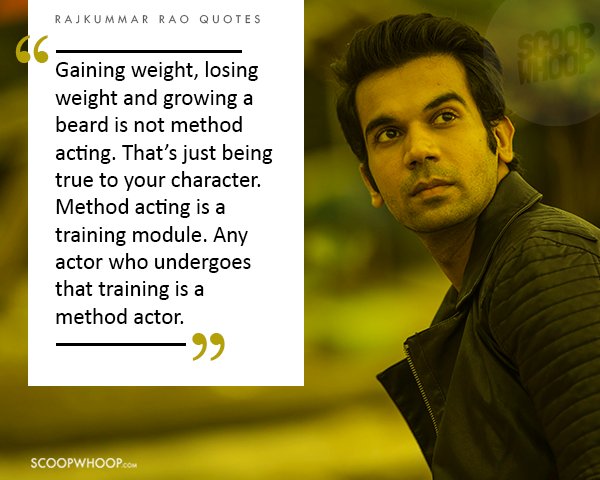 There are very few actors who manage to build up a filmography as unique as Rao's in 7 years and if he continues to portray characters that are as complex and interesting as his previous ones, this filmography will certainly leave a legacy.
2017 might not be a great year for Hindi films but it certainly will be remembered as the year when the reign of Rajkummar Rao started.