Raise your hands if you also sing some random song while brushing your teeth har subah. 🙌  
Kya? Tum bhi? 😀 
Anyway, first things first, oral care is important and we all know that. But, have you ever wondered where the germs reside in your mouth? No? Well, I have the answer for ya! 
So, just a few hours ago, I got to know that germs in our mouth don't just reside on our teeth! Say whaaa? 
Tring... Tring... Hello dentist? Why didn't you tell me that 80% of the germs reside on our cheeks, tongue and gums, and only 20% reside on our teeth?
Woh toh thanks to Colgate for coming up with this dental parody featuring The Singing Dentist, Maniesh Paul, Pranitha Subhash and Yasmin Karachiwala, which tells us all about the importance of whole mouth care!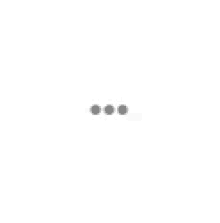 And TBH, watching 'em groove to the quirky tunes is making me wanna join the clan too! Come on now, it's your turn to watch the video and get grooving... 
"Now, open your mouth, brush ghumao, daant chamka ke bol... macha brush them well!"  
Dekha! Hai na lyrics catchy?! 
Ab
it's time to take out a few moments from our busy lives and give our oral health some attention. Come, let's shoo off the germs from our teeth, tongue, cheeks & gums with
Colgate Total
. And, guess what? Colgate Total not just helps in removing all the germs but, also provides all-round protection against them for up to 12 hours! Now, go and keep your dental woes at bay with Colgate Total. Click 
here
 to know more!