There are a bunch of desi movies that have an excellent concoction of suspense and thrill. Whether it's the plotline or characters, these movies make us sit on the edge of our seats. And, one such movie is Yash Chopra's Darr.
Although there were several scenes in the movie that ran shivers down our spines, the chase scene has to be the most thrilling scene in the entire movie. And well, netizens agree.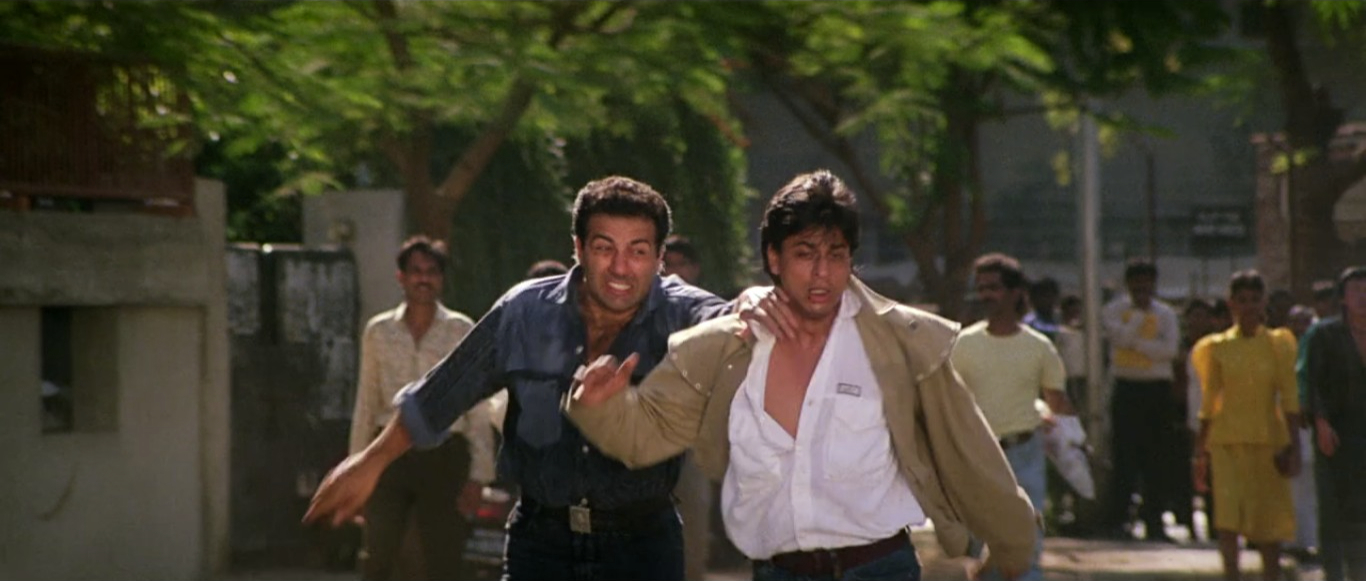 Pramit, a social media user, took to their account and tweeted how the scene where Sunil Malhotra (Sunny Deol) sprints through the crowd on the road to catch Rahul Mehra (Shah Rukh Khan) as he stalks the love of his life, Kiran Awasthi (Juhi Chawla).
He mentioned that the entire chase felt brilliant raw and genuine.
Needless to mention, netizens felt nostalgic about the scene and shared their feelings through tweets. Take a look:
BRB, going to re-watch this sequence right now!