Some insults are not just insults, they're burns that hit hard. For the person at the receiving end, it might not be the best experience. But when you're the one doing it, it's a weirdly satisfying feeling. Of course, desis have a way of doing things – so our insults are different too. My favourite genre of celebrity interviews is when they're salty; makes them look more relatable.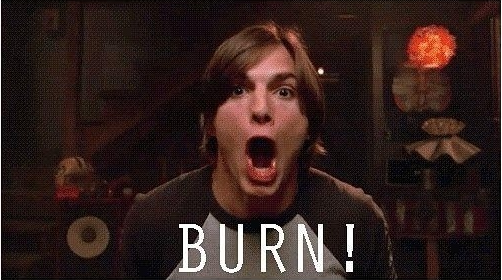 After listing the best insults ever, Twitter is listing celebrity insults and Bollywood scenes that almost felt personal. It's gotten good.
1. Like when Pooja was the flag-bearer of 'toxic traits'.
2. When SRK was the right amount of sassy.
3. And the time when Aishwarya gave it back to an interviewer, who was only asking uncomfortable questions.
4. Aishwarya Rai's classic burns should be an entire category.
5. Katrina Kaif being mean to Ranbir Kapoor felt weirdly good. Does that make me a bad person?
6. There can never be a more realistic desi–family–ladai scene.
7. Farah Khan always has the right mean things to say.
8. This reminded me of the post-credit scene from Pathaan – the entire conversation – "Desh ka sawaal hai, bachon par nahi chhod sakte."
9. Ahhh, this was too funny.
10. Why would anyone mess with Farah Khan after these very public insults?
11. This scene lives in my head rent-free. Seriously, who doesn't like a little drama?
This was too much sass for one day.