While the paparazzi make us and the celebrities laugh with their hilarious statements, they have, at times, stooped really low and turned insensitive. 
From witch-hunting the female actors for their partner's deed to covering someone's death inside the crematorium, the media is always in a rush to break the news first.
However, how is it alright to click pictures of an actor, inside her safe space – at her house – without her consent from across the frickin' building? 
Alia Bhatt, who was relaxing in her living room on an afternoon, slammed a publication for invading her privacy by clicking her pictures secretly and sharing them as an 'exclusive' piece on their account.
"Are you kidding me? I was at my house having a perfectly normal afternoon sitting in my LIVING ROOM when I felt something watching me… I looked up and saw two men on the terrace of my neighboring building with a camera right at me! In what world is this okay and allowed? This is a gross invasion of someone's privacy! There's a line you just cannot cross and it's safe to say all lines were crossed today!"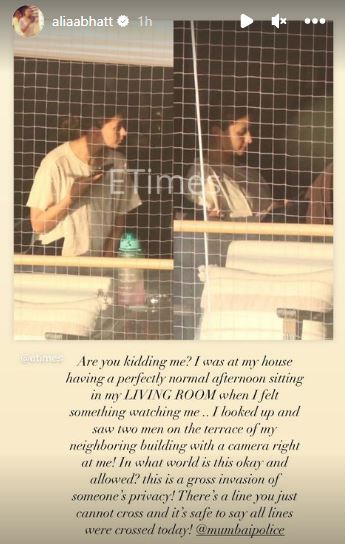 In the post, which had two pictures, the actor can be seen sitting comfortably in her living room and going through her phone. The actress has also tagged Mumbai Police in her post.
From her mother and sister to her colleagues and friends, people called out the media house and the photographer for their disturbing act: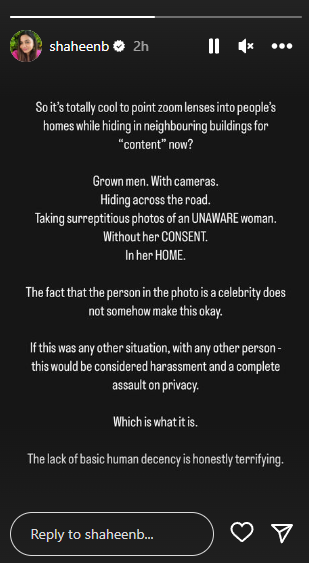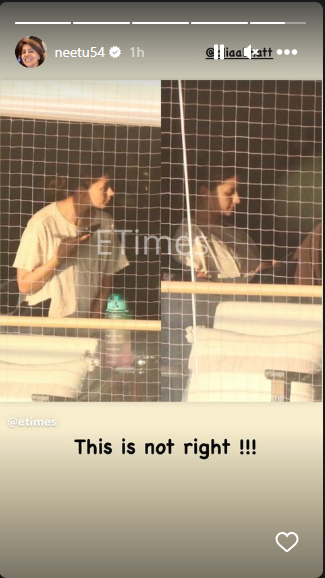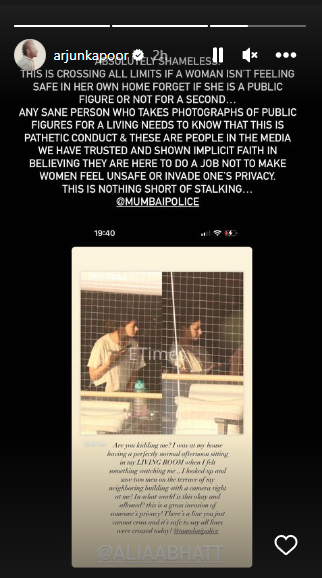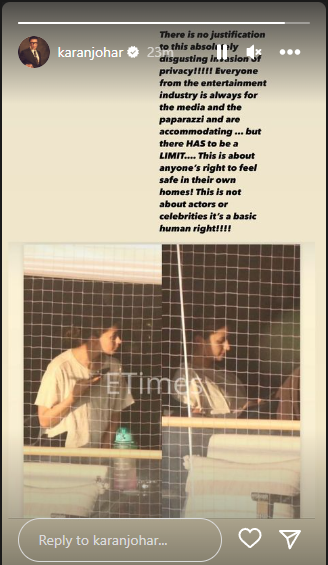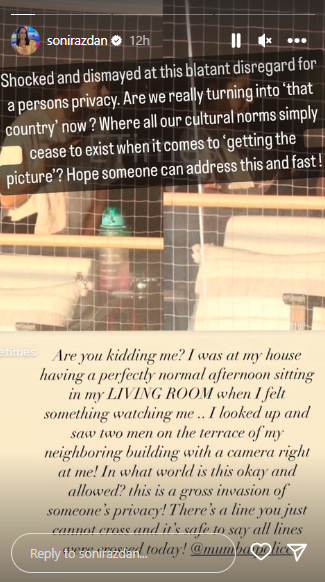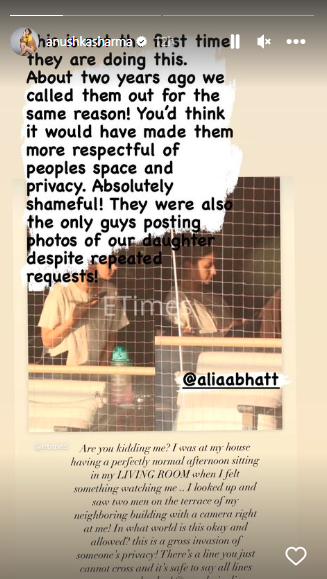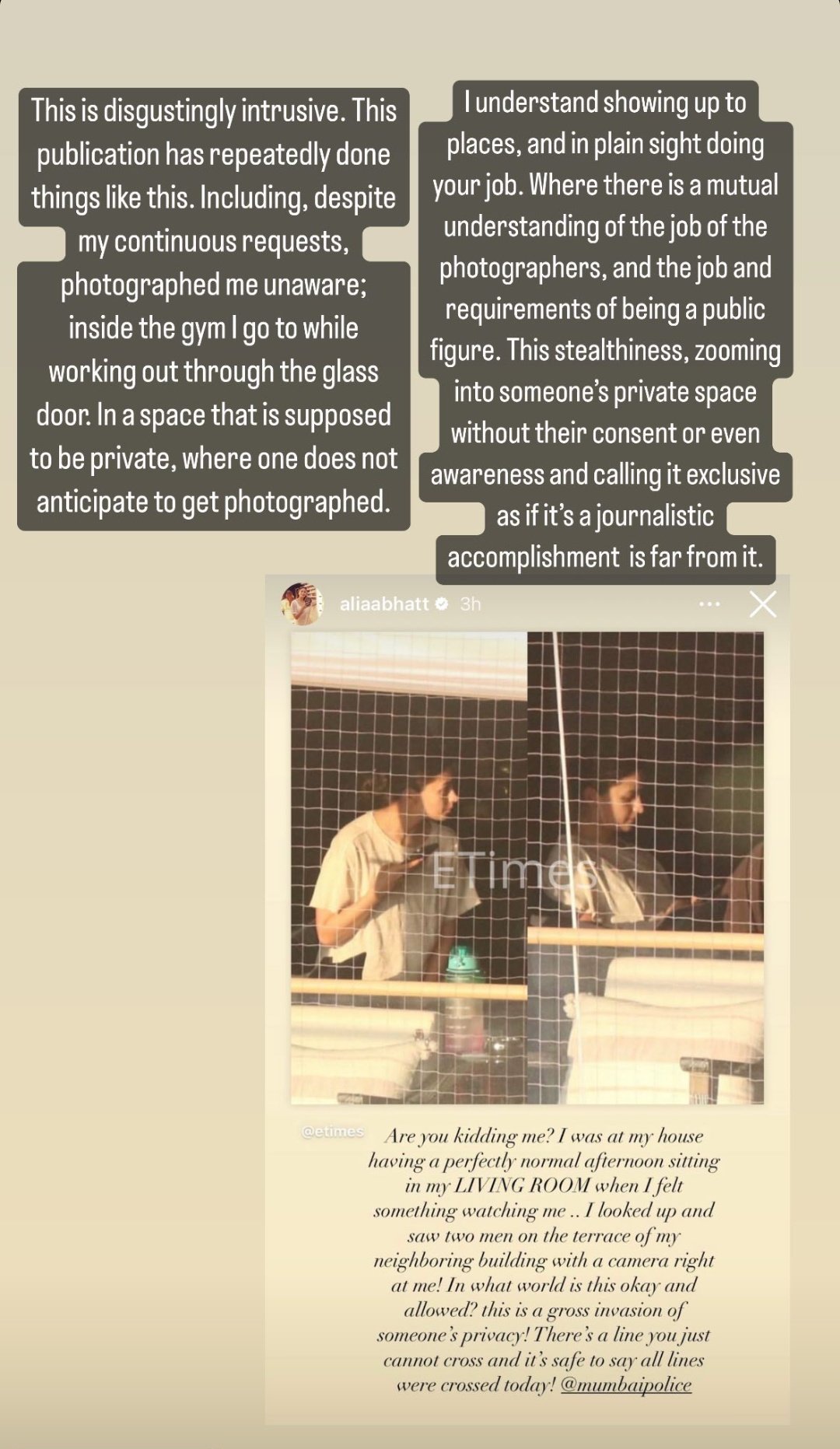 The shameful part is that this is not the first time that the actor has called out the media.
During her pregnancy, earlier this year, the actor called out a media report of Ranbir Kapoor traveling to the UK to bring his wife home when she was filming in London.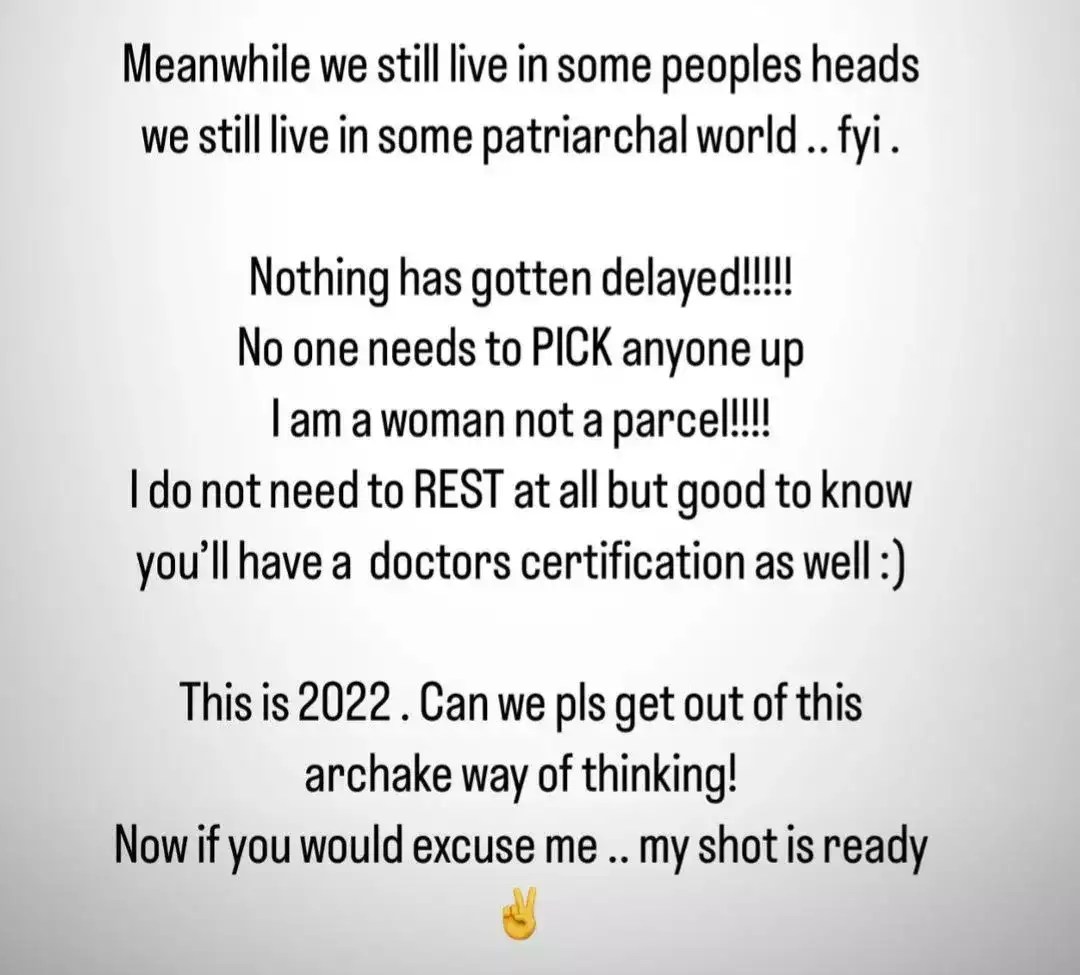 In a similar incident, Anushka Sharma and Virat Kohli also called out the same publication to stop invading their privacy while she was pregnant.
Seriously guys, it's time to stop!
Please note that all images are from the actors' respective official accounts.