It was a major relief for the makers of Udta Punjab team when the film was finally cleared by the Central Board of FIlm Certification on Wednesday. But it wasn't without the Censor Board seemingly taking a final swipe for all the criticism it received. 
This was the certificate released by the Censor Board: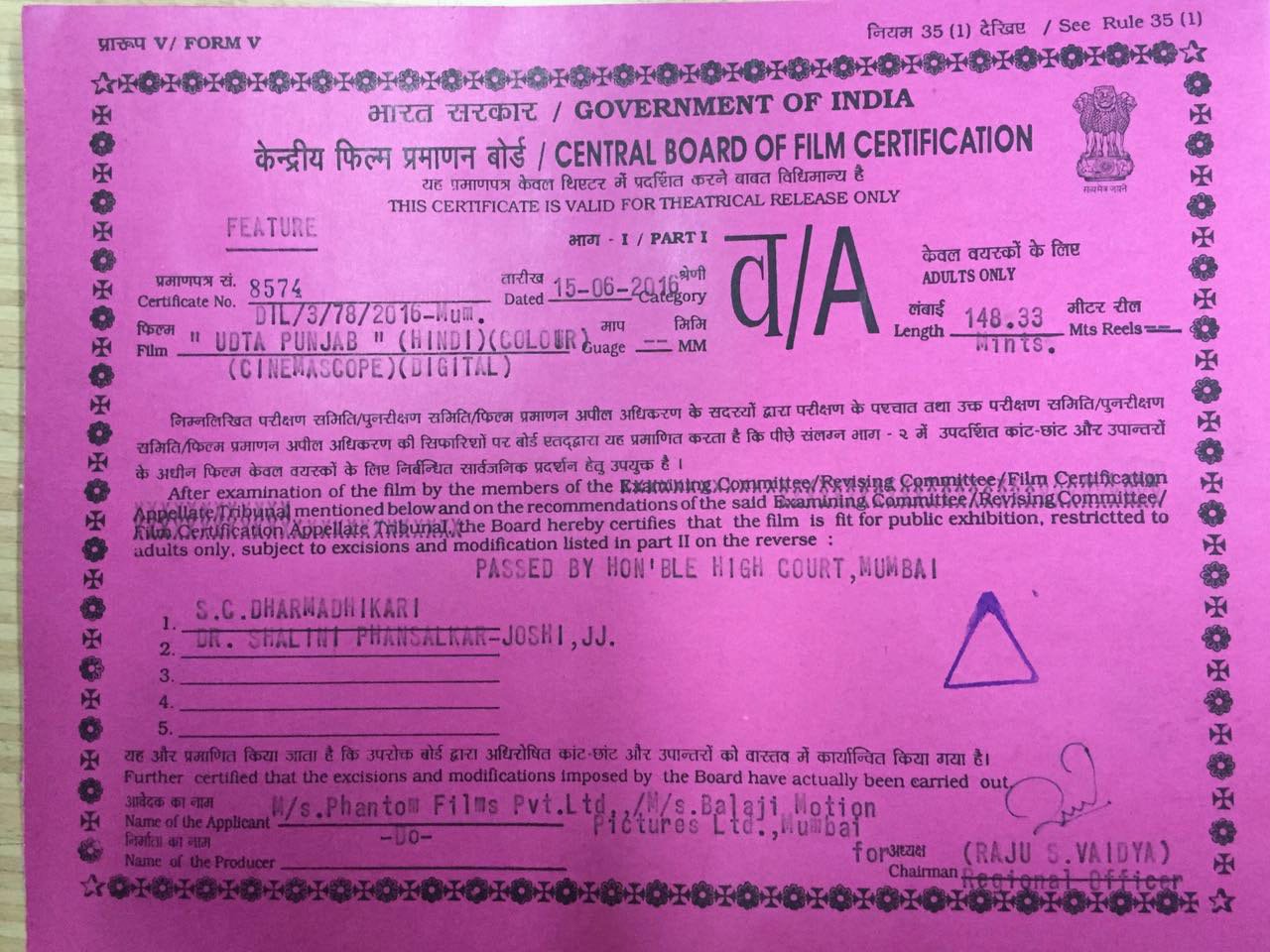 And the makers noticed the rather unusual addition: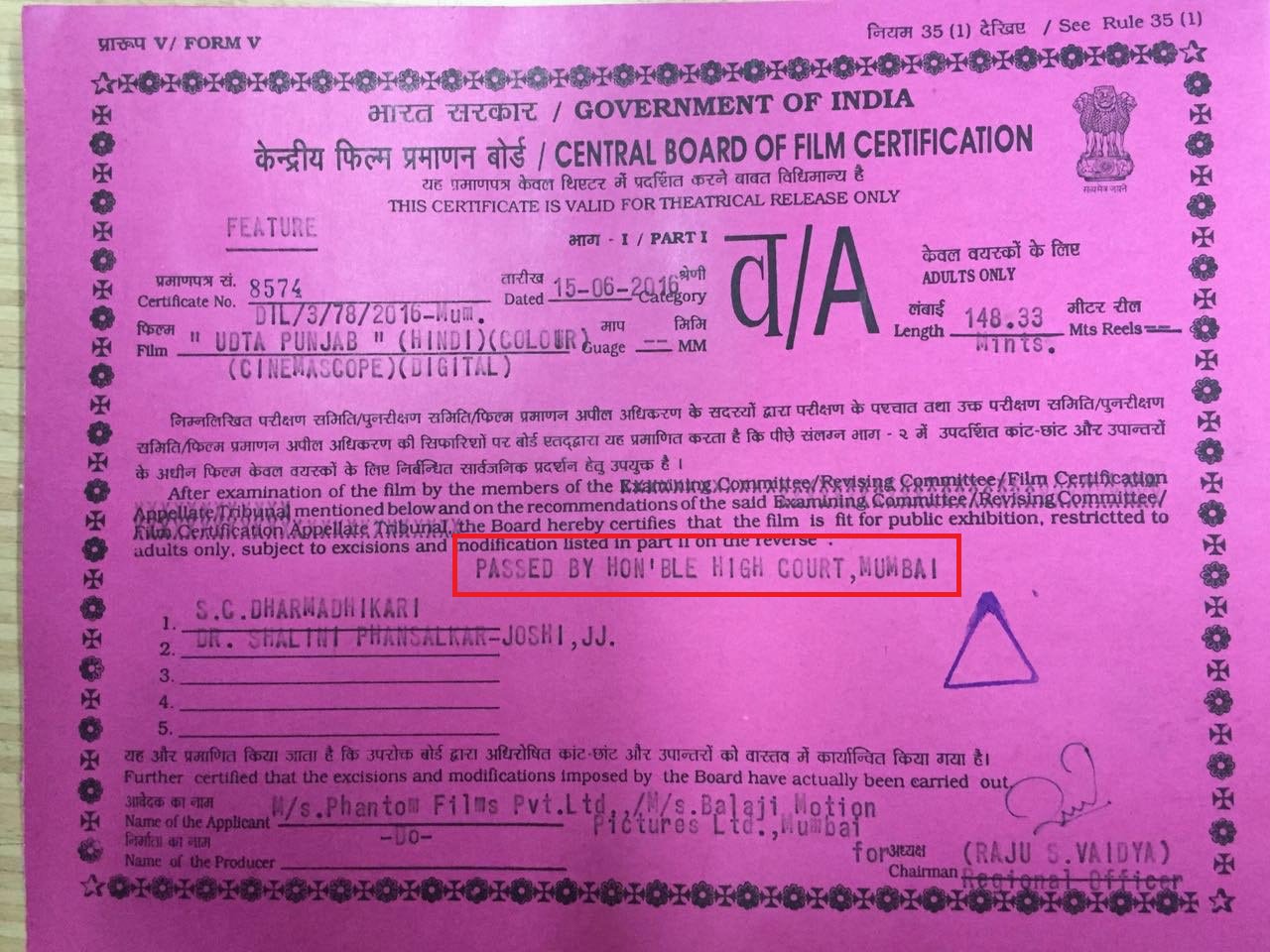 The certificate states that the film was 'Passed by Hon'ble High Court Mumbai,' instead of the screening committee which saw the film. And also carries the names of the High Court judges who passed the order indicating they had cleared the film for release.  
An official from the CBFC office told The Indian Express that this was perhaps the first time ever that such a certificate has been issued with judges' names on it.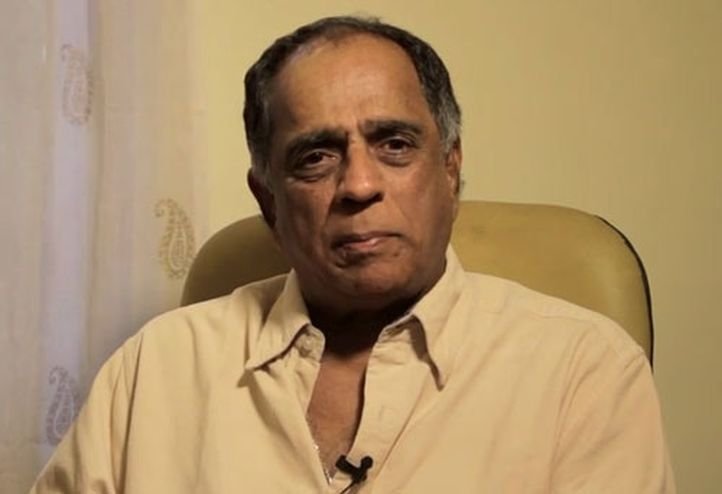 The report quoted Regional Officer of the CBFC Raju Vaidya, who signed the certificate, as saying that this is apparently the norm. He claimed the certificate always carries the name of the persons who clear the film for release.
Given the chairman of the CBFC, Pahalaj Nihalani, is already under fire for his rather bizarre defence during the entire controversy, it remains to be seen if this parting shot by the censor board lands it in trouble again.