At times, we treat our favorite desi celebrities like Gods – who can't do anything wrong. However, we asked people around and they shared their controversial thoughts about these actors, and trust us, the answers are brutally honest.
Let's take a look, shall we?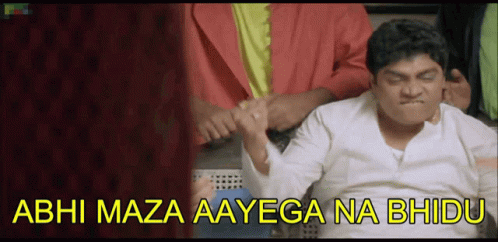 1. "I think SRK is an over-hyped celebrity. He may have talent and even be a good human being, but we've glorified him more than needed. He's become some sort of god, and that's never a great sign." -Harshita Singh
2. "The issue with star-kids is that we keep getting the same people in the films. We hardly see newer faces, it's always the same actor doing similar work, twice a year. The industry is terrible when it comes to giving chances, and so, we end up getting similar films packaged differently. There's no creativity left because there are no new voices. We call our films musicals, but they're not. The songs are just inserted at random places, and they add nothing to the film or the story. We put too many songs, and the significance is lost." -Manya Ailawadi
3. "Shah Rukh and Kajol's romantic vibe on-screen is glorified. They are great together, but as a couple… maybe not." -Ira Shukla
4. "It's strange but whenever I see John Abraham in the cast, I lose interest in the project, particularly after he has cut his hair." -Vasudha Sabharwal
5. "I'm sure that movie buffs might not agree with me, but – Veer-Zaara > Dilwale Dulhaniya Le Jaayenge." -Prasang Joshi
6. "I think most of the new/upcoming female actors look the same. It could be because of their similar makeup or hairdos, but they all look like sisters!" -Anonymous
7. "That Vivek Oberoi was a damn fine actor, and he would have been the next Shah Rukh Khan, if he wasn't involved in the infamous controversy. I still like him." -Anmol Bindra
8. "Ah, I don't like Nawazuddin Siddiqui – there, I said it. I feel like he's just repeating his characters now and doesn't fit the roles he plays at all." -Anonymous
9. "Hrithik Roshan is a terrible actor because his expressions are always over-the-top. Also, his voice is… just so unattractive." -Anonymous
10. "Vicky Kaushal is incredibly overrated and is a product of nepotism. Also, Kartik Aryan is a terrible actor – repeats the same role, over and over again." -Radhika Aggarwal
11. "The only good movies SRK has done are Kabhi Haan Kabhi Naa, Chak De India and Swades – just these would stand the test of time and will remembered for ages." -Asif Saifi
12. "Kriti Sanon and Kiara Advani are overrated because they are everywhere. Sanya Malhotra and Kirti Kulhari, on the other hand, are very underrated actors." -Gunjan Dewan
13. "I think Kareena Kapoor Khan has proved that she's much more than bubbly characters like Poo and Geet. She can crack some tough and serious roles like she did in Jaane Jaan." -Shruti Maheshwari
14. "That KRK's reviews were actually good and hilarious." -Anonymous
Now these were some fun responses!