2001 series Kasautii Zindagii Kay was one of the most memorable soap operas of Indian television. Not only because of the riveting love triangle Prerna (played by Shweta Tiwari), Anurag Basu (Cezanne Khan) and Mr. Bajaj (Ronit Roy) were caught in, but because it had a hell of an antagonist. Who am I talking about? Well, the one and only, gorgeous, gorgeous Komolika (played by Urvashi Dholakia), of course.
Komolika was iconic even when the show was airing, but lately, all the Instagram reels using her signature background music have reminded us all of what a brilliant character she was.
At a time when playing the sanskaari bahu was considered a career-making-move for television actresses. Urvashi Dholakia played a sinister and downright cold-hearted antithesis of the ideal bahu–raani.
First and foremost, playing a negative character is considered a true test of someone's acting skills. Second of all, women actors are at a greater risk of being scrutinised for playing negative characters.
Because, for some reason the world finds it easier to buy into the narrative of women being cunning, having ulterior motives and making under-handed moves, even if she is merely playing a role for a job! This is especially more prevalent in the television industry.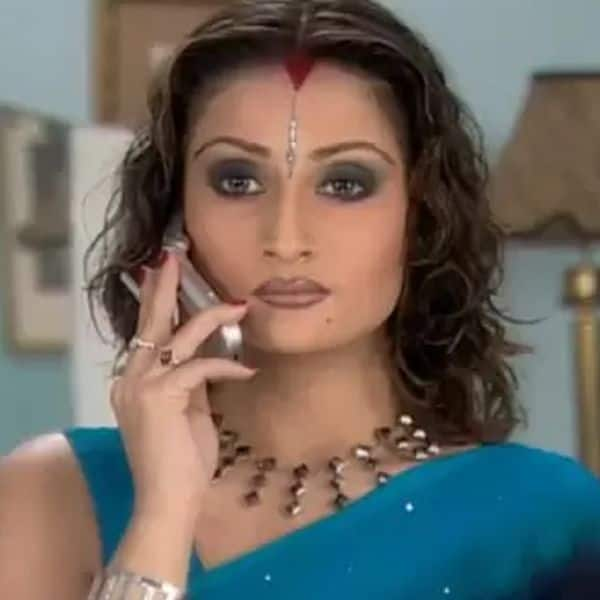 So, the fact that Urvashi Dholakia played a vamp, a villain during such a time and for an audience that was more susceptible to projecting on her and scrutinising her for this, is a big deal.
Not to mention, Komolika's style may have been frowned upon by people back when the show was airing, but slowly, over time, it has become something to look up to. Think about it, the single-shoulder blouses she wore with her sarees, the jewellery she wore along with them, that thick row of sindoor, and ornamental bindi she wore – it's all so rebellious.
Komolika's wardrobe and make-up was almost like a big 'F*ck you,' to society. She stood out because of her style. Which was pretty much looked down upon at the time (it still kinda is, but we're now moving towards inclusivity, and aren't as afraid of diversity as we used to be).
Komolika's style was in-your-face, brazen (in the best way possible), and in a way, against the grain of what society expected women to wear. Much like Komolika herself. Because she wasn't interested in being accepted and validated by the people around her, she was more than okay with who she was; Something women are discouraged to do and be.
Look, we're not condoning Komolika's violent and toxic behaviour, but we are saying that both Dholakia and Komolika showed the world that there isn't one way to be a woman. Women don't have quiet down, comply and obey society. Whether that's in terms of what we wear, or the kind of values that are forced on us to tell us how to be a 'good' woman. And that's worth recognising.