Finding a good web-series to watch is quite a win in this day and age! And when an ace director decides to bring all that he knows to an up and coming format of storytelling, one is bound to get excited. That's exactly what is happening right now with SonyLIV's new show, Hadh. With Vikram Bhatt at the helm, the thriller web series is a story of a business tycoon and his 3 sons. And, I'm sure we can all vouch for the fact that when it comes to thrillers, the man who made movies like 'Raaz' and '1920' is the ayatollah!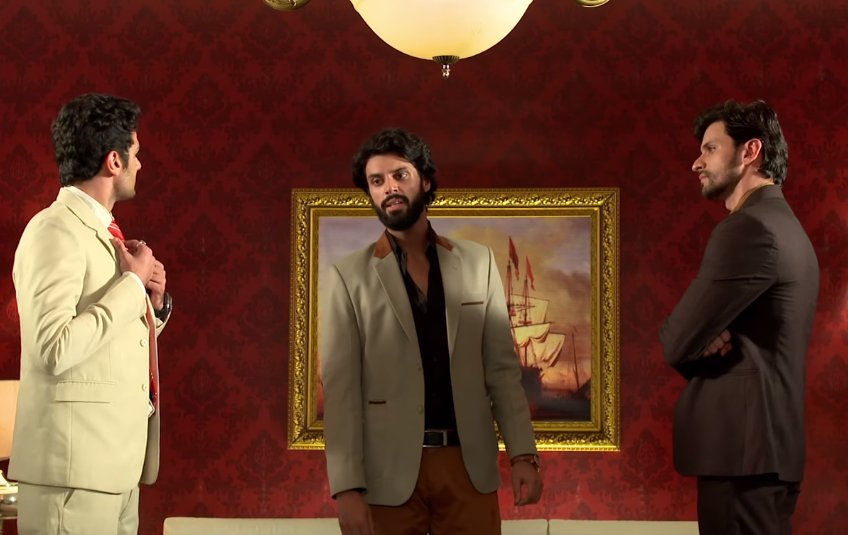 Here's the lowdown on the premise of 'Hadh'. It's Fresh. It's Gripping!
The story begins with a well off business tycoon and the owner of a corporate empire, who realizes that there's not much time left before he takes his last breath. At this point, he knows many eyes are on him, including those of the press and his share holders. He has to look for a worthy heir to inherit his empire and who better to do so than one of his own children? That's when the drama kicks in, though, as he decides to put his three children through the ringer to find a successor. Yes, the brothers have to fight it out in a game of wits, treachery, one-upmanship and more. 
Going by the title of the show and given the man who is directing it, there's one thing you can be sure of – they will go to any extent necessary in order to emerge victorious. 
In the midst of all the family and corporate drama, however, the three sons competing for their father's empire may not necessarily be the only ones with great ambitions. Yup!
Watch the trailer of the show below. I'm sure you'd agree that the hype is real.
If you liked that, here is something that will interest you even more. You can now binge-watch the entire web-series by subscribing to SonyLIV. 
Hadh, Vikram Bhatt's latest psychological thriller is a 10-episode web-series that premiered on SonyLIV on 10th August. Its addition to SonyLIV's already massive original entertainment catalogue has made the platform a force to reckon within the sphere of original entertainment in India. You can watch the first episode here; there's a good chance you'll find something worth loving!