India is a nation with a vast assortment of different states, religions and customs. Be it weddings or deaths, different people follow different customs. 
In different desi weddings, some grooms are welcomed with tomatoes and others with milk, but in a bizarre tradition, a groom was welcomed with cigarettes! 
No, we aren't joking!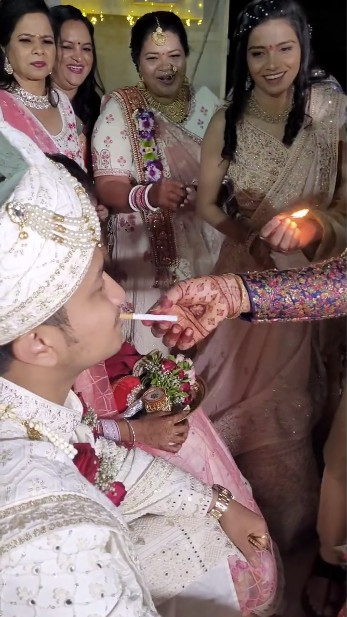 Joohi K Patel, a blogger with the username @joohiie, took to her account and shared how she witnessed a new wedding tradition in which the mother-in-law welcomes the groom with sweets, beedi and paan.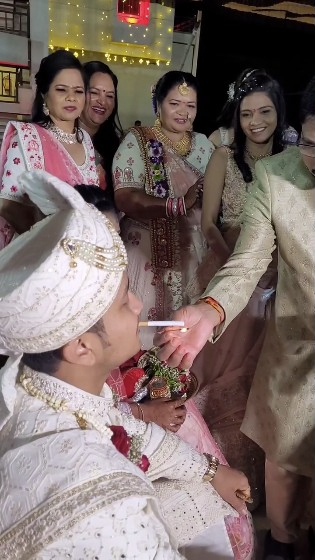 In the video, she puts a cigarette in his mouth as his father-in-law lights it. The latter, however, also removes it because the groom doesn't smoke.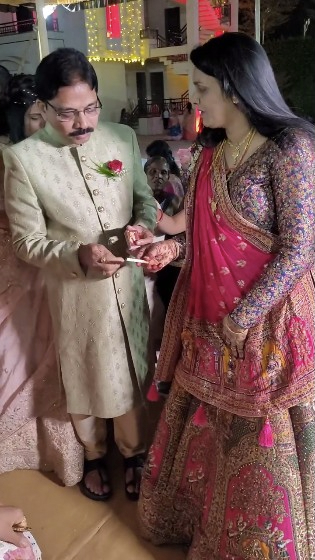 The video left the internet in the division – while some felt that it was so bizarre, a bunch of others agreed that it's an old custom.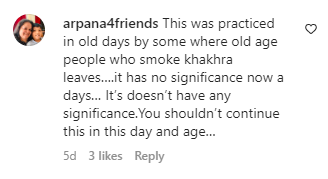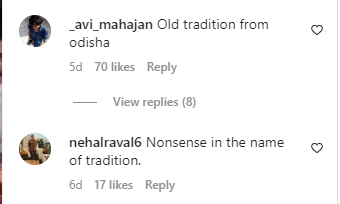 You can watch the entire clip here:
Well, that's one hatke custom!