Pakistani-origin musician and singer Adnan Sami and former chief minister of Jammu and Kashmir, Omar Abdullah, recently engaged in a full blown spat on Twitter over the mixed reports on the success of music concert that was held on the banks of Dal Lake in Srinagar.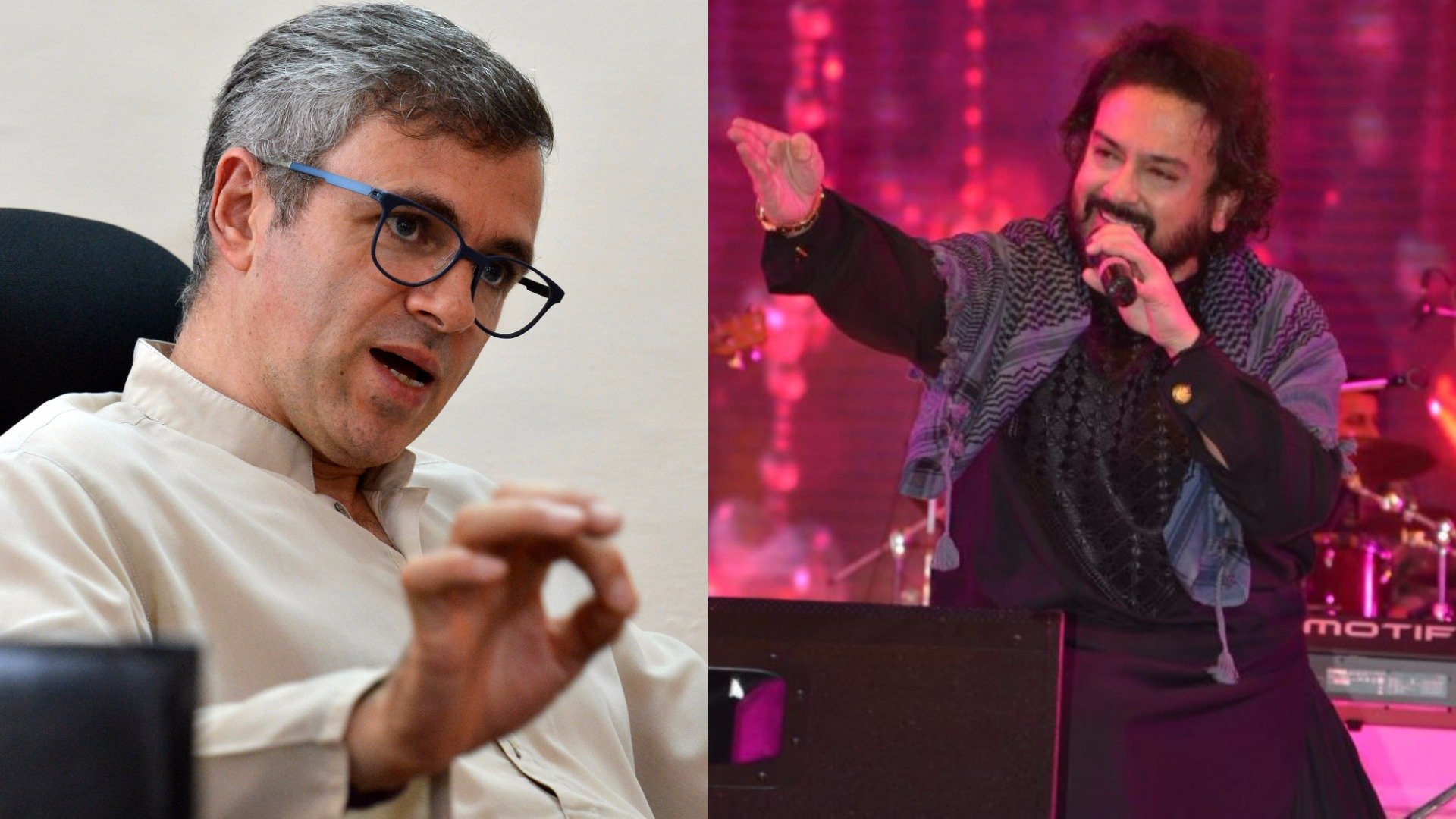 On Saturday, the 46-year-old singer performed at the "Rhythm in Paradise" concert in Srinagar.  The event was jointly organised by the Union Home Ministry and the Jammu and Kashmir government at the Sher-e-Kashmir International Convention Centre. 
As per officials, it was initiative was reportedly to send a message that Kashmiri society is associated with religious harmony and the Sufi tradition.
Pictures of the same were shared on social media:
Traditionally, Kashmir is all about beautiful Art, Culture & Tourism. Adnan Sami concert at Srinagar was supercalifragilisticexpialidocious! pic.twitter.com/126ANrvdj5

— Kiren Rijiju (@KirenRijiju) October 8, 2017
2nite Kashmir was a dream fulfilled.Srinagar, U ROCKED! Thank U 4 d Love & Generous Hospitality! Thank U 4 Singing wt Me. We made History!🙏💖 pic.twitter.com/k6niHV8D8Z

— Adnan Sami (@AdnanSamiLive) October 7, 2017
Here is video of @AdnanSamiLive 's live concert at lawns of SKICC Srinagar Kashmir

Thank you so much @AdnanSamiLive pic.twitter.com/Jq0rLPVHjj— Kaisar Qureshi (@Kaisar012) October 7, 2017
However, photos and videos of empty seats at the venue also started doing the rounds on the internet even before the concert could begin. 
This ultimately led to a speculation that the show was a super flop. 
And thereafter, state's former Chief Minister Omar Abdullah re-tweeted photos addressing the lack of attendees at the concert.
That's a real pity. I hope people have filled those seats now. For an evening they can let the music transport them to a more peaceful place https://t.co/4DJJNFCfQG

— Omar Abdullah (@OmarAbdullah) October 7, 2017
He even took a jibe at the government for supporting the event. 
The empty seats & delayed start are showing Kashmir for what it is – empty hotels, poor governance & general public despondency. https://t.co/ojcNjaYUQC

— Omar Abdullah (@OmarAbdullah) October 7, 2017
These series of tweets by Omar, however, did not go down too well with Adnan Sami. 
He called him out and the war of words between the two began.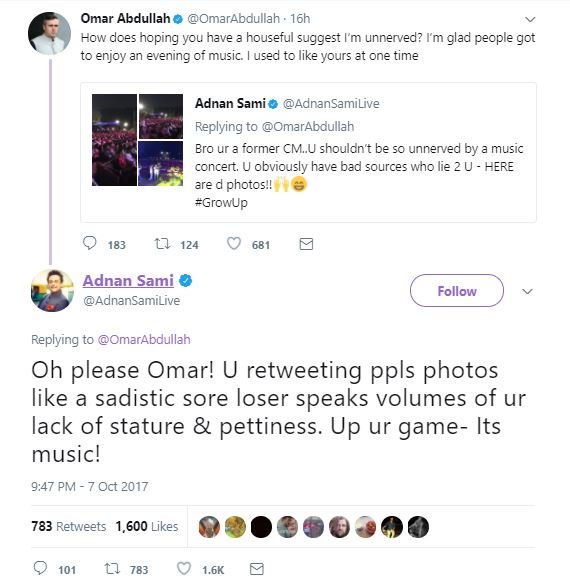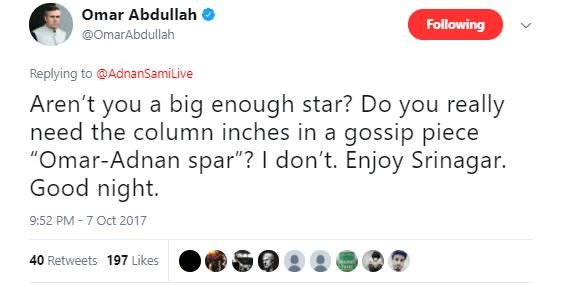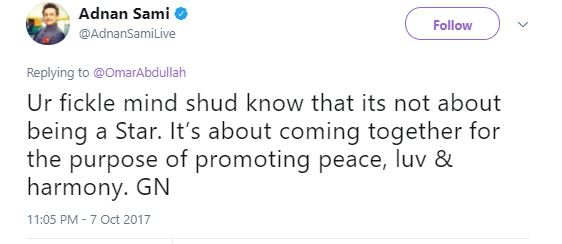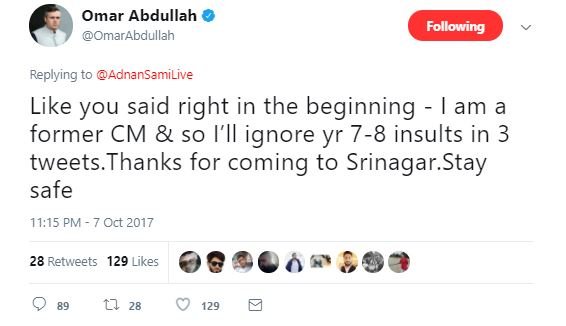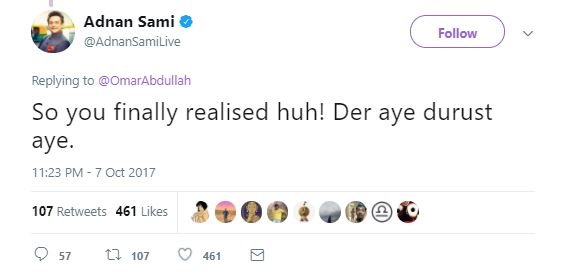 Sami's concert was held four years after renowned Western classical music conductor Zubin Mehta performed his 'Ehsas-e-Kashmir' at the Shalimar Mughal Gardens.
(Feature Image Source: AFP & Twitter)