Saree is a six yards of sheer elegance. While most women know how to drape sarees in oh-so-perfect way, a section of them often struggle with it. And that's why those women either get it draped from their moms, sisters, or any other relatives and in other cases, they go to parlour-waali aunties. While we choose such options, celebrities get those sarees draped from their stylists. But do you know there is a profession of being a saree draper? Yep, we aren't kidding.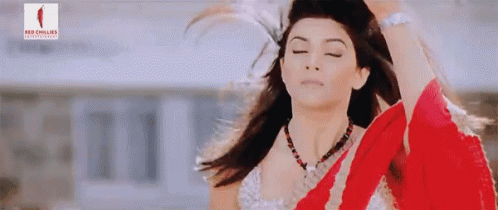 We have found a professional saree draper who allegedly charges over ₹1 lakh for her services. A podcast video of a woman talking about the artist has caught our attention on Instagram.
The clip posted by an official Instagram handle of The Specific Ask (@thespecificask), shows a career counsellor Kanchan Nanda Ralhan talking about her encounter with the saree draper in discussion.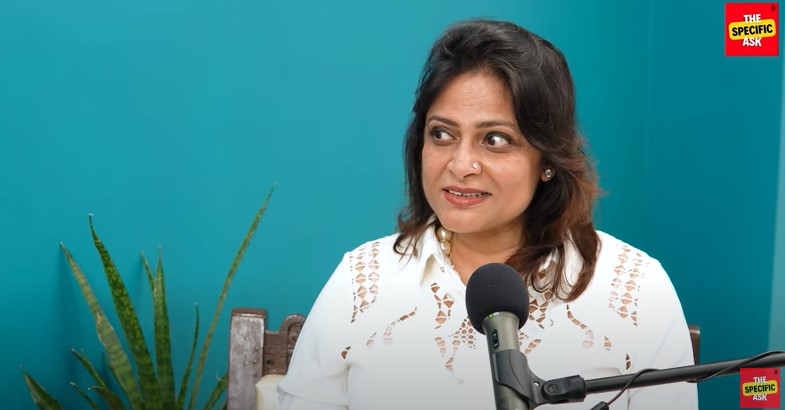 During her interview with podcast host Rishabh Aggarwal, Ralhan recalled that once she bumped into the saree draper in discussion and complimented the artist for her fabric-draping technique. "She said, I am professional tying up sarees (sic)," the guest replied.
Ralhan then remembered telling the saree draper that over 32-33 friends of her son will be attending a wedding and asking about the charges. "She said very straight forward that it is about ₹36 lakh (sic)," the guest added.
As per the video, the charges of the professional saree draper are ₹ 1.10 lakh for a 10-minute session.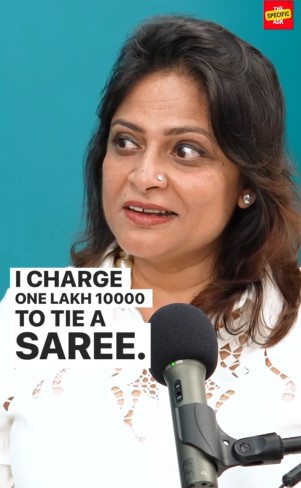 Watch the video here:
Netizens are guessing that the saree draper is none other than Dolly Jain. And they are divided over her charges.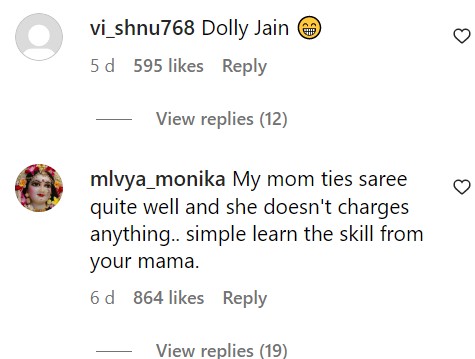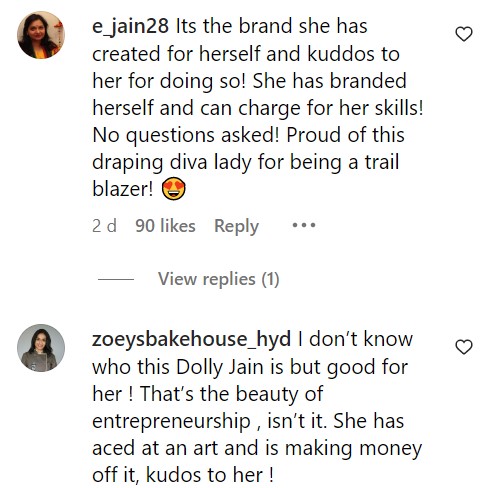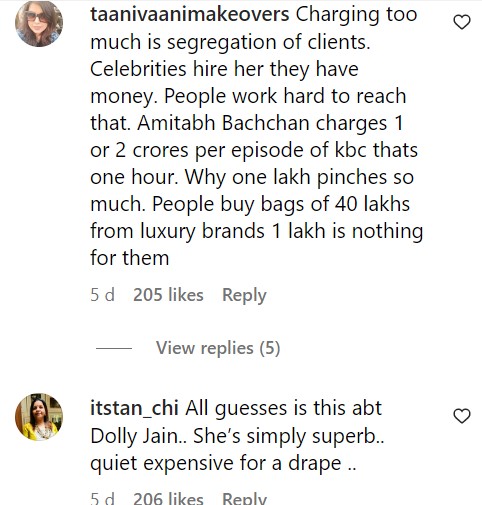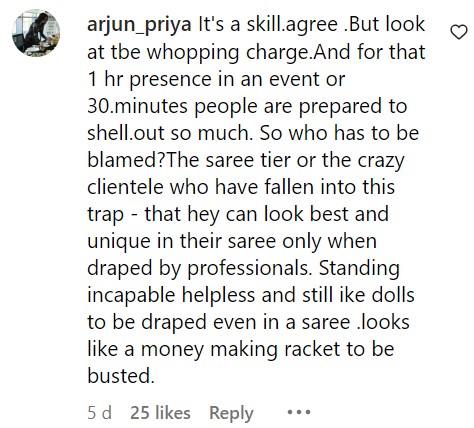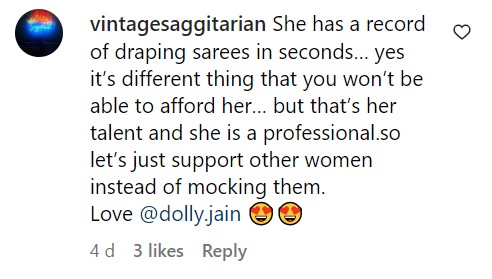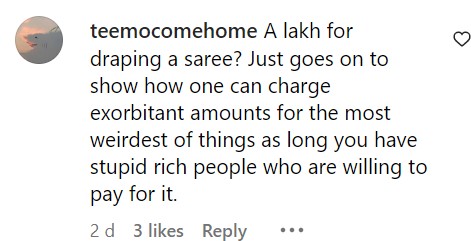 Reportedly, Dolly Jain charges ₹35,000 to ₹2 lakh per saree. As per her official website, Jain is a drape expert who has worked with actresses like Deepika Padukone, Alia Bhatt, Katrina Kaif, Anushka Sharma, Priyanka Chopra, Sonam Kapoor and many more. Even the Ambani family is her client.
Dolly Jain has mastered the art of draping sarees in more than 300 ways.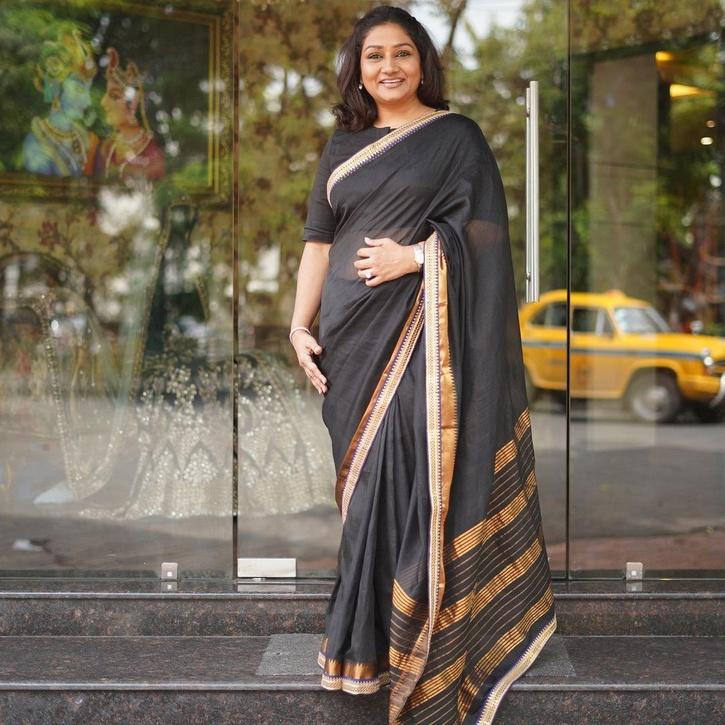 Check out her work here:
Dolly Jain also draped the fabrics of Gigi Hadid and Radhika Merchant during the NMACC event in Mumbai. She has won various awards and recognitions around the globe including Limca Book Of Records (2010) for draping a saree in 125 ways, Book of World Records (2011) for fastest saree draping, and many more.
Wow! What do you think of this?