When it comes to choosing a lipstick, finding a long-lasting, water-resistant formula is what matters the most. Admit it, it can get really annoying at times when you have to constantly visit the washroom or look for a mirror around to touch-up your lipstick. So, if you prioritise comfort and longevity, then here are some lipsticks that are worth buying and investing in. You are welcome. 
1. Bobbi Brown Luxe Lip Color
If you are not a big fan of touch-ups then look no further than the Luxe Lip Color by Bobbi Brown. These lipsticks come with moisturizing formula and in various vibrant shades that you can choose from. The Luxe Lip Color has the power to instantly rejuvenate your lips and give you a bold look. With this lipstick your lips will be well nourished and conditioned so pout all you want.  
Price: ₹3,600
Buy it from here.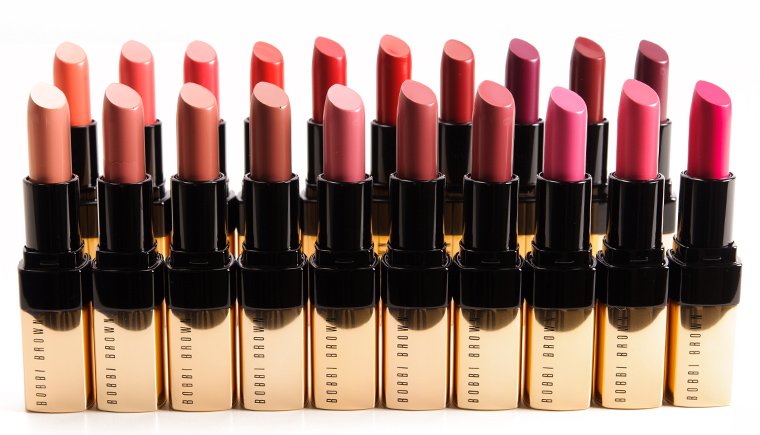 2. Faces Ultime Pro Long Wear Matte Lipstick
The  Ultime Pro Long Wear Matte Lipstick by Faces are available in 20 vibrant colours to choose from. They have a creamy texture and they glide smoothly on application. And as the name suggests, these lip colours can last really long and can only be removed with an oil based make-up remover. These lipsticks are truly waterproof, smudge-proof and meal-proof, too. Wondering about the price? Well, lets just say it's quite affordable. 
Price: ₹749
Buy it from here.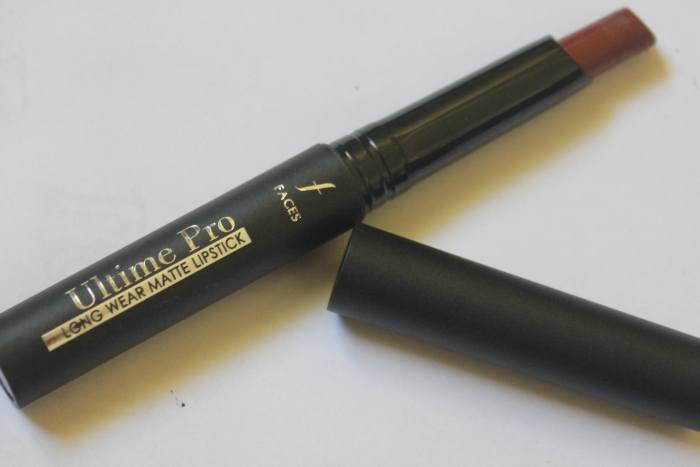 3. Colorbar Extra Durable Lip Color
Colorbar is quite a popular brand when it comes to matte lip colours. If you want really long lasting lipsticks at an affordable price then you should definitely invest in the Colorbar Extra Durable Lip Color which can successfully survive a meal, too. These lip shades are lightweight, creamy and glossy. With just a single swipe your lips will look lustrous, pouty and attractive. Mind you, these lip colours are super-hard to remove. 
Price: ₹750
Buy it from here.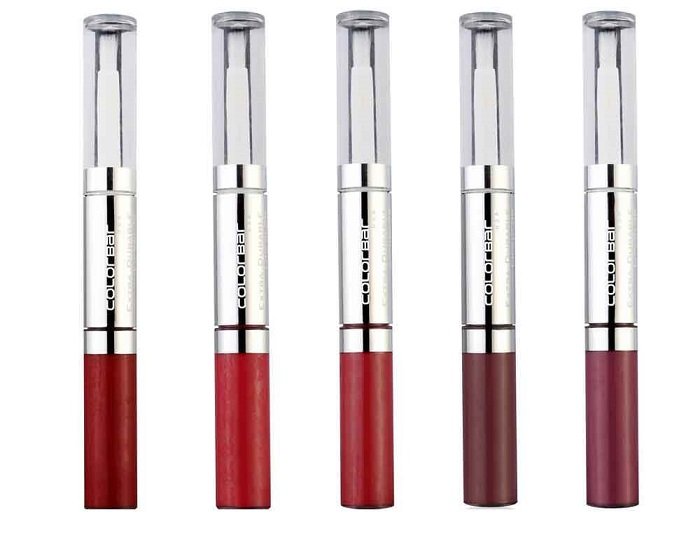 4. MAC Pro Longwear Lipcreme
A light weight texture, long-wearing comfort and a creamy finish is what you'll get if you opt for the Pro Longwear Lipcreme by MAC. This lipstick can last for up to 12 hours without smudging or feathering. This lipstick is easy to apply, has a pleasant fragrance and is true to its colour. If you are looking for a lipstick for daily wear then this one is unquestionably the winner. 
Price: ₹2,000
Buy it from here.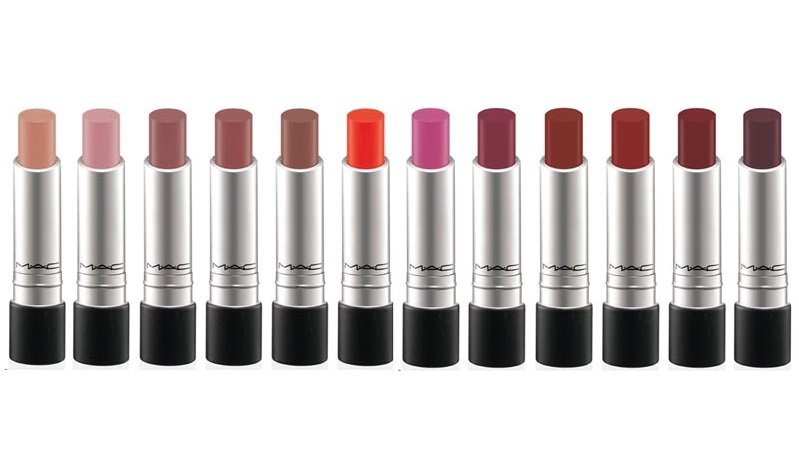 5. Maybelline New York Super Stay Matte Ink
If you are looking for a lipstick that is affordable and can live up to your expectations then you should check out the New York Super Stay Matte Ink by Maybelline. The pigmentation these lip colours offer is insane and it dries instantly. This lipstick range comes with a long lasting formula that refuses to budge even after long sessions of eating and drinking. There are about 18 shades that you can choose from. What more do you need? 
Price: ₹650
Buy it from here.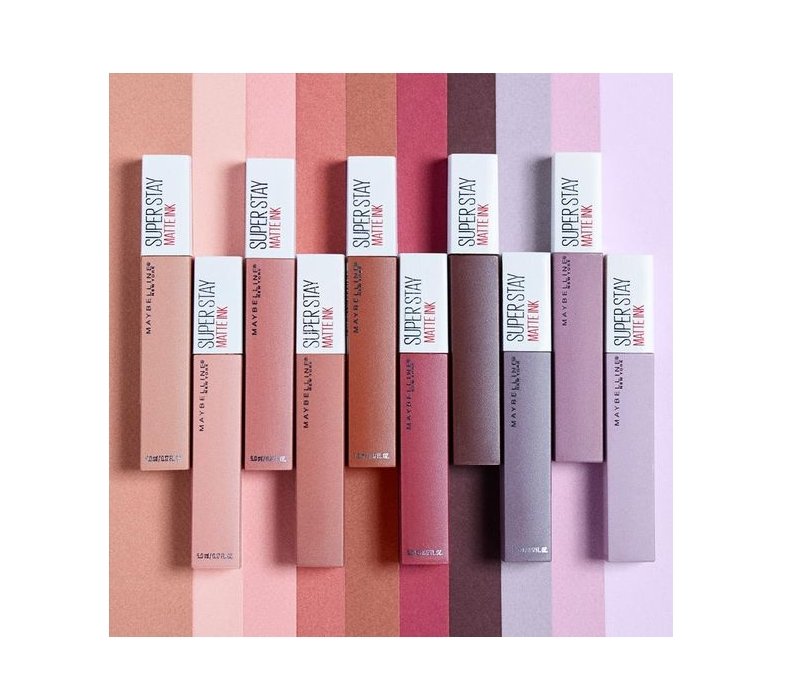 6. Revlon ColorStay Ultimate Suede Lipstick
Are you looking for a lipstick that has a semi-matte finish? If yes, then make way for the ColorStay Ultimate Suede Lipstick by Revlon. This lipstick range is available in 20 shades and it has quite an impressive stay power. However, this lipstick will work wonders on well exfoliated lips because it tends to look uneven on flaky lips. So, if you have well hydrated, moisturized lips then give this range a try because these lip colours will surely deliver what they promise to. 
Price: ₹2,770
Buy it from here.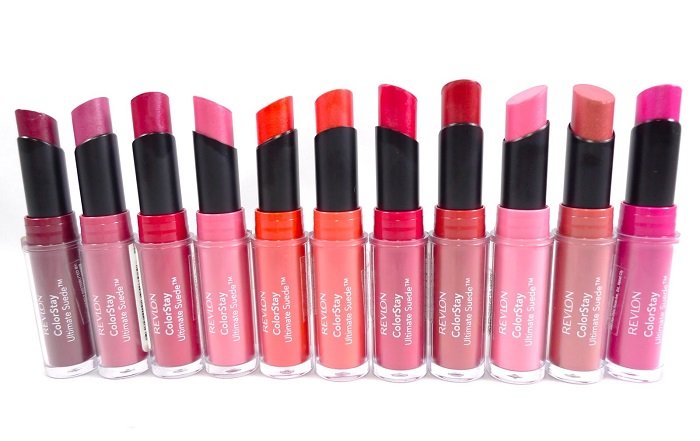 7. NYX Full Throttle Lipstick
One bold lip shade has the power to transform your look in an instant and that's what the Full Throttle Lipstick by NYX promises to do. Hands down, these lipsticks have a super-pigmented matte color and it is smudge-resistant and waterproof. It comes in 8 dynamic colours and the special bullet design it has is perfect for lining and filling in your lips. 
Price: ₹600
Buy it from here.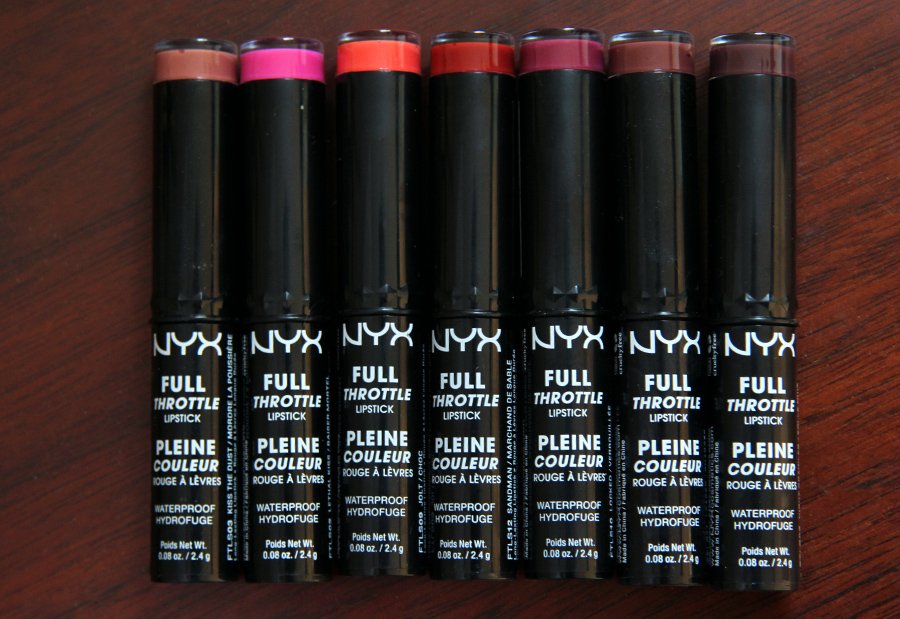 8.  L'Oreal Paris Infallible Le Rouge Lipstick
The Infallible Le Rouge Lipstick range by L'Oreal Paris is what your favourite stars' make-up artists swear by. It has a creamy conditioning formula that refuses to give up easily which can last for more than 10 hours. It comes with a smooth, glossy texture and is easy to apply. With this lipstick range you can definitely say goodbye to smearing and say hello to a comfortable hassle-free lipstick wearing experience. 
Price: ₹746
Buy it from here now.