Modern-day love stories aren't your typical meet-cute situations. They often start from social media and they blossom from there. The unlucky ones get ghosted and they run the hamster cycle once again. Whereas the chosen ones go a step ahead and decide to get married. A similar situation happened with this bride and she chose a mehendi design that shows the timeline of events that transpired. The video is now going viral.
The viral video shows the mehendi design of the bride. Her mehendi shows the dates on which the now-groom slid in her Instagram DMs, the date he proposed, the date they first met, and the date of their wedding. Brides, often, incorporate things from their life that are important to them in their mehendi designs. The video was shared by the mehendi artist, Ankita Jadhav on her Instagram profile.
Take a look at this intricate and unique timeline mehendi design here.
The video has fetched over one million likes, more than 4K comments, and almost 19 million views. The unique design has got people talking. While some shared a plethora of negative comments, many others commended the mehendi artist for her extremely detailed work. Some also tried doing the ridiculous mathematics behind the dates, which clearly was none of their business.
Here's what they said.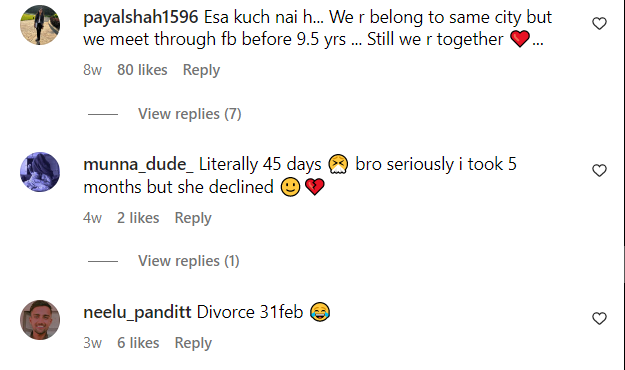 A modern meet-cute deserves a modern mehendi design.
You May Also Like: 11 Unconventional Weddings That Broke Regressive Tradition & Showed Us The Way Forward