All bow to the queen of melody fashion!
Holy cow, who knew Celine Dion has been such style royalty? We remember her as one of the most powerhouse vocalists of all musical eras; the lady who gave us the iconic My Heart Will Go On. But we kind of totally failed to notice that her wardrobe looks like something straight out of Vogue. 
Just look at the way she dons one spectacularly-outlandish outfit after another, setting new benchmarks wherever she sets foot in those designer shoes.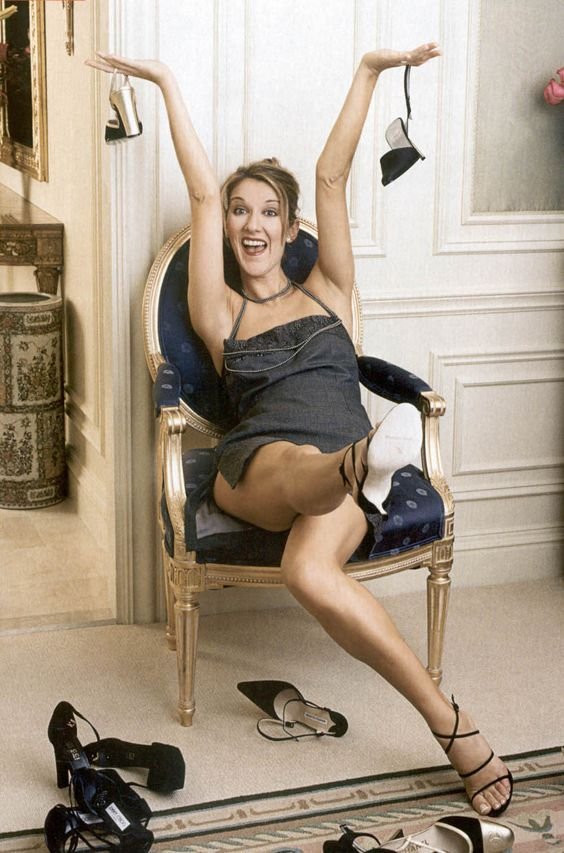 Even her stylist said, "Celine has no fear. And when you have that type of energy, you have this attitude that we can do whatever we want and we don't care who likes it or dislikes it."
Everyone has been sitting up and taking notice. This timeless woman belongs on a ramp if that's how she dresses up while stepping out, every single day. When we checked out a bigger collection of her looks, we knew you had to see it. So, here goes! You could take a cue or two from her endless list of trends.
1. This Gucci mini skirt and necktie-top coupling owns the fashion game at first glance.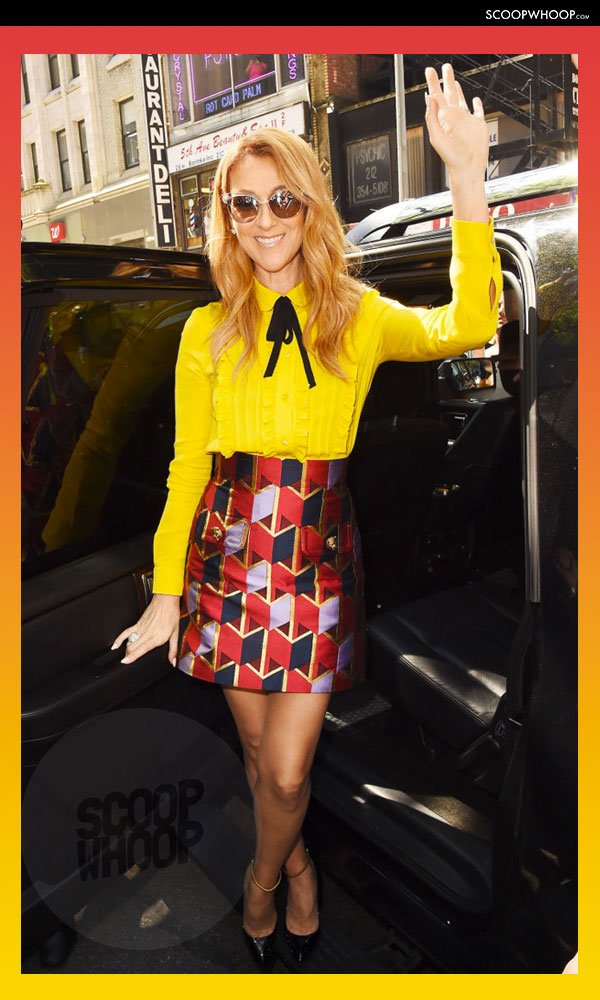 2. Decked in black Christian Dior from top to bottom like a total boss.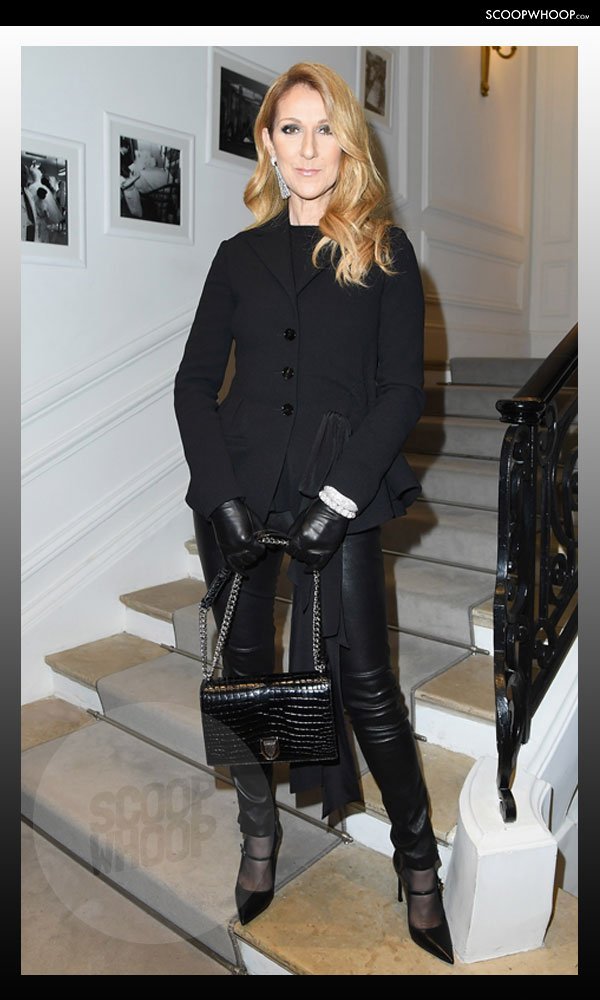 3. That designer rust patterned mini with the slick suede shoes is what you need to step out like a million bucks.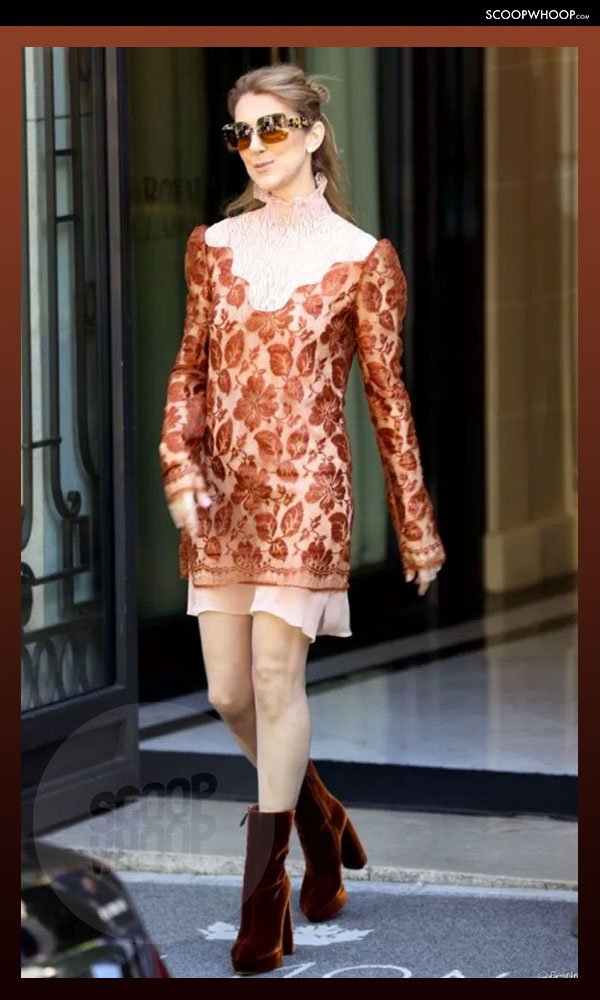 4. Céline high-waisted pants paired with a Dice Kayek ruffle top and giant bow. Perfectly outrageous!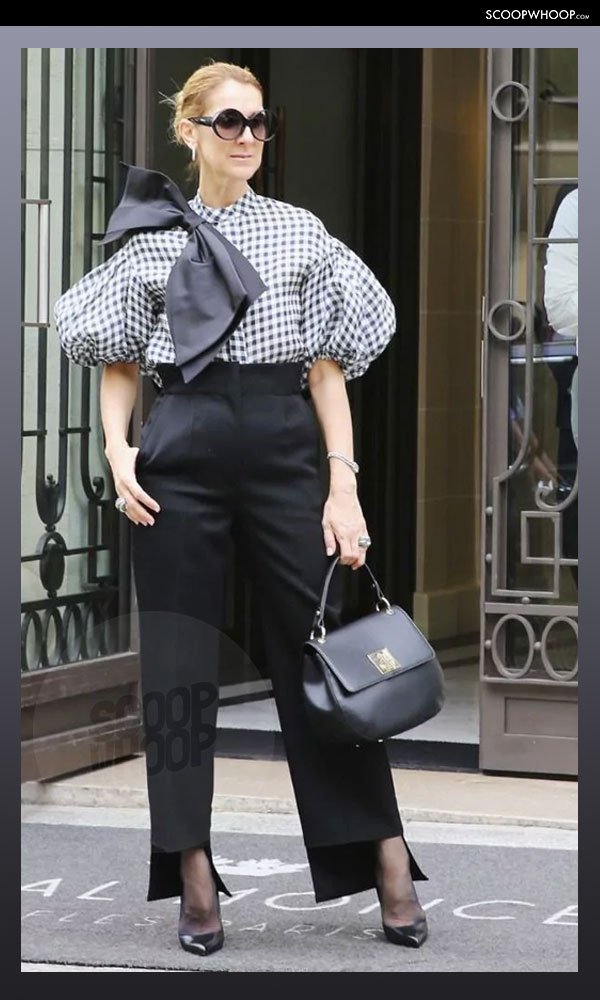 5. A casual yet sexy off-shoulder military green piece accessorised to the T.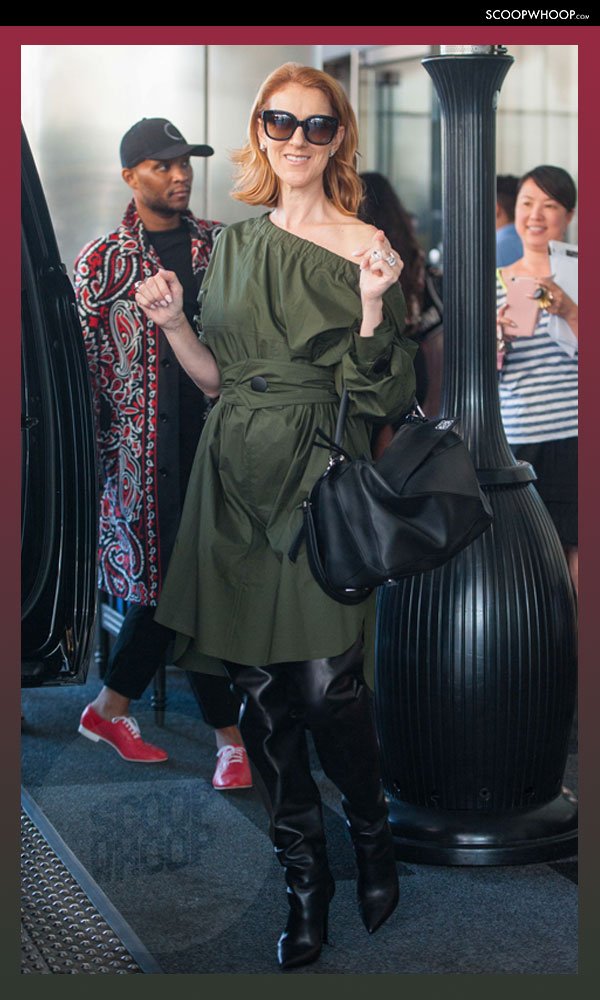 6. Celine rocked this bright Versace two-piece suit with just so much happening.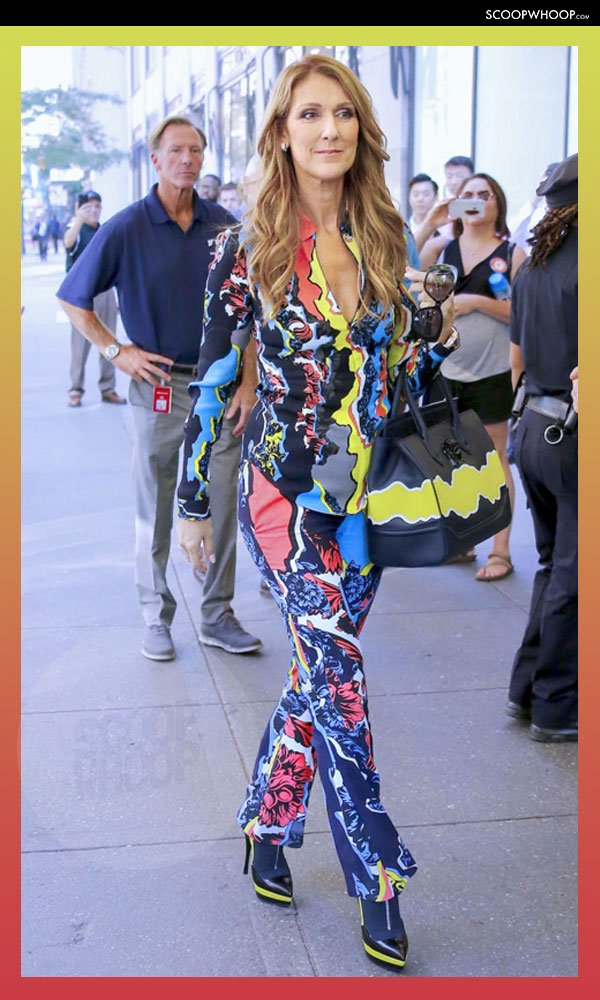 7. Turning Paris into her canvas in this floral print Gucci dress.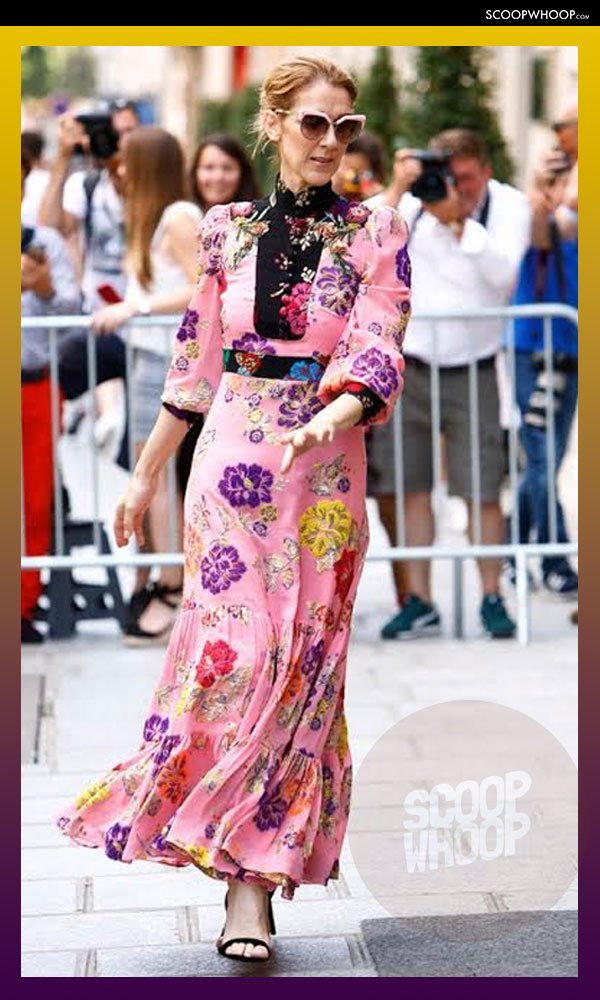 8. An embellished DSquared2 jacket with standout ribbons crafted only for pure royalty. Don't forget the edgy jeans!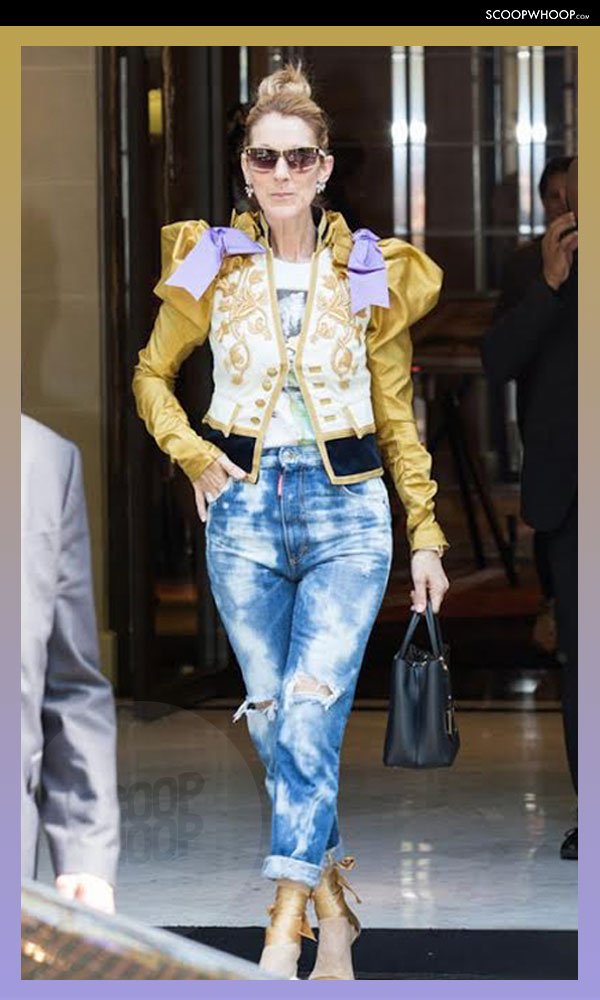 9. Very few can pull off the full denim poser with such effortless finesse.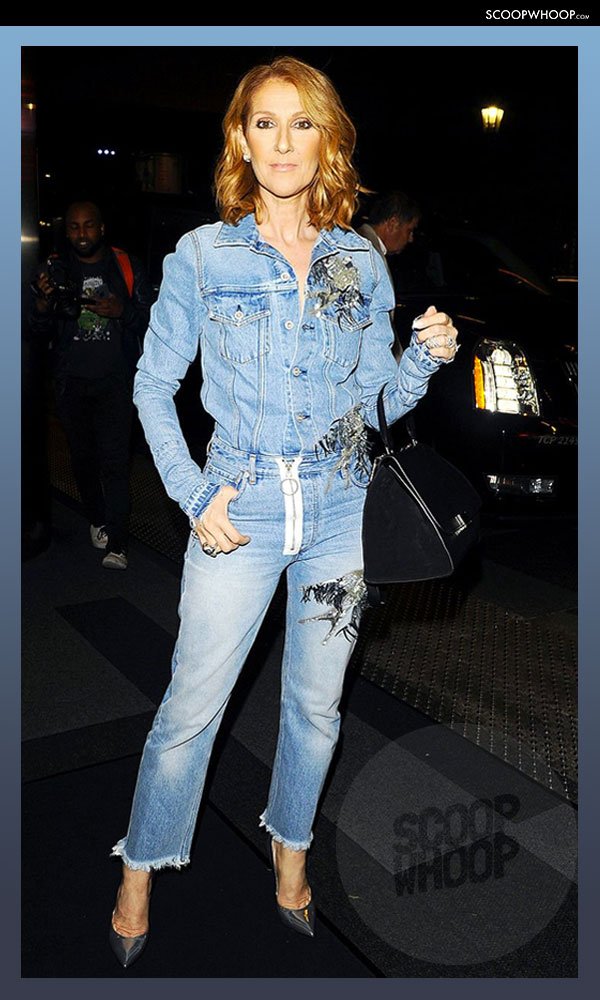 10. This is how you do an all-Dior look. Look at that beautiful mustard and black combination.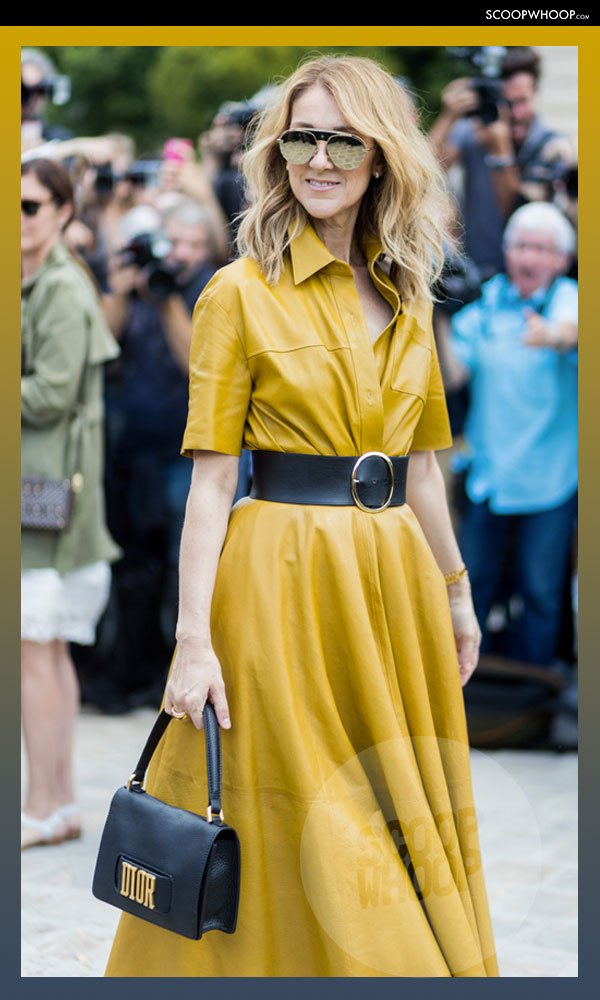 11. The ankle booties by Barabara Bui and army jumpsuit mix is fashion red alert. Oh, and the Antonini jewelry.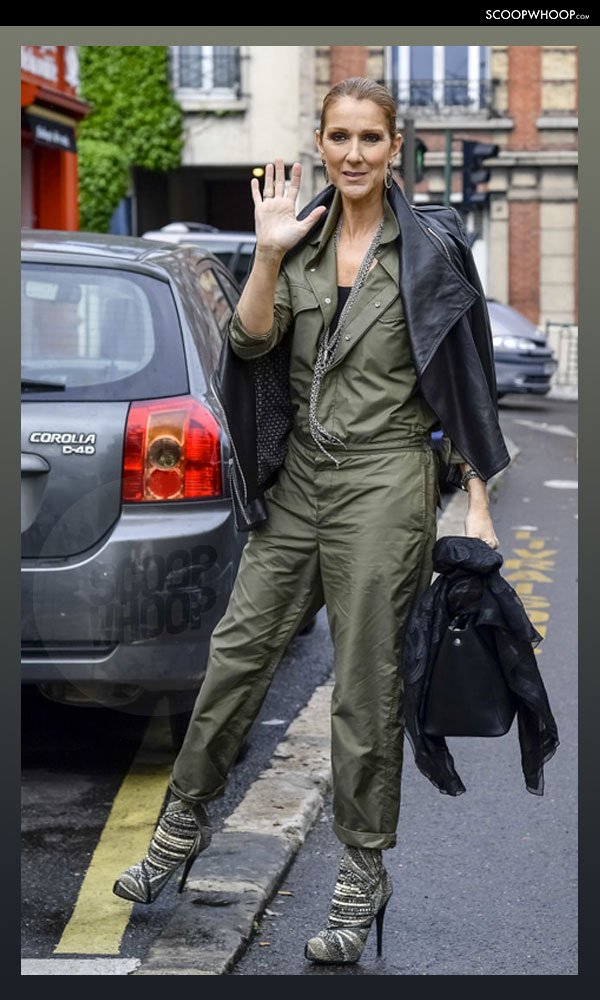 12. Only a fashion queen can rock such an experimental, daring gown with a long side slit.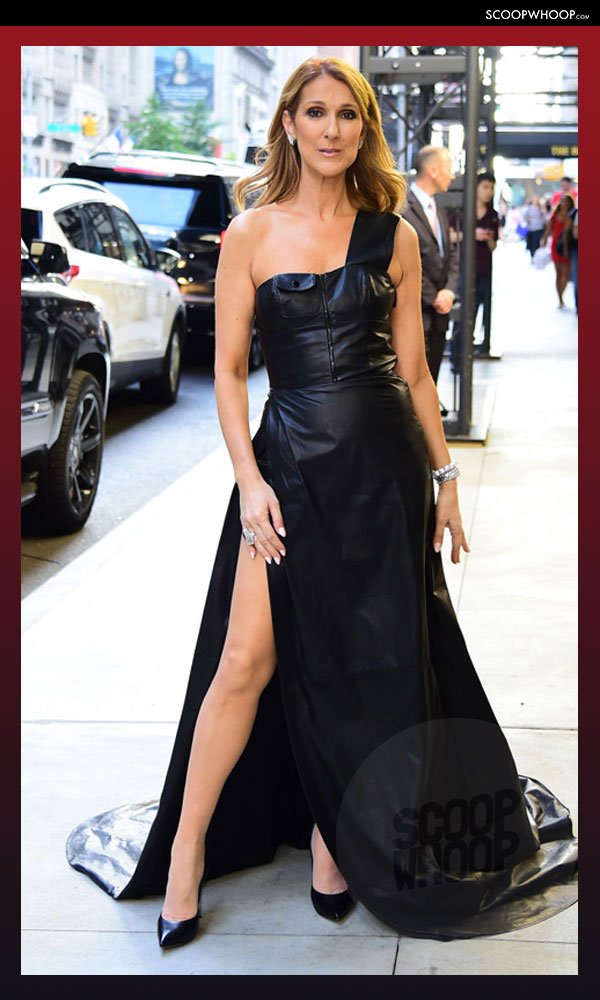 13. Full-length Balmain coat, thigh-high boots and a rocker t-shirt topped with an edgy cap for a look that's just too much! In a good way, of course.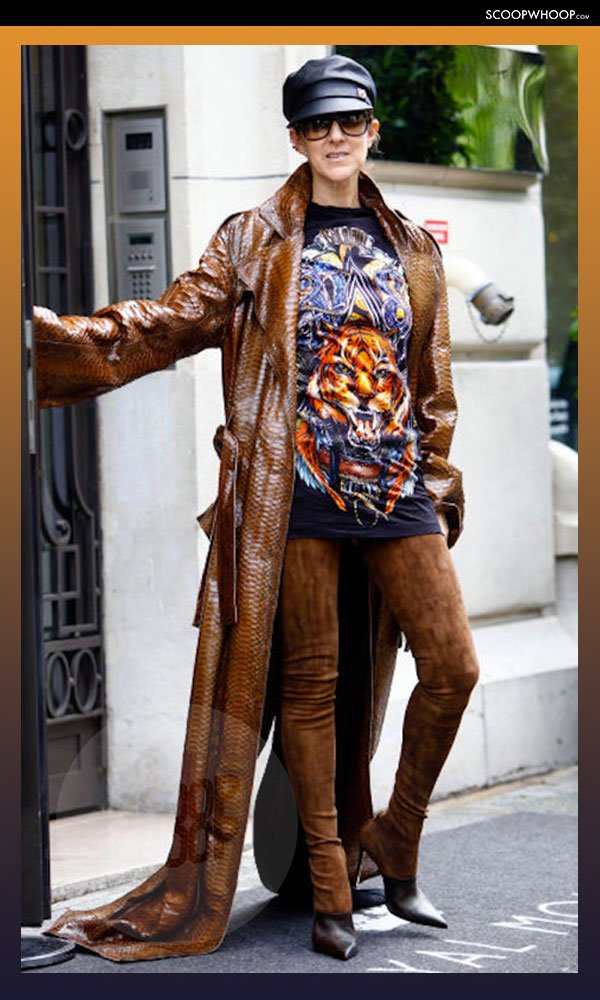 14. A little flirty and so young in this Giambattista Valli dress and loud knee-high boots.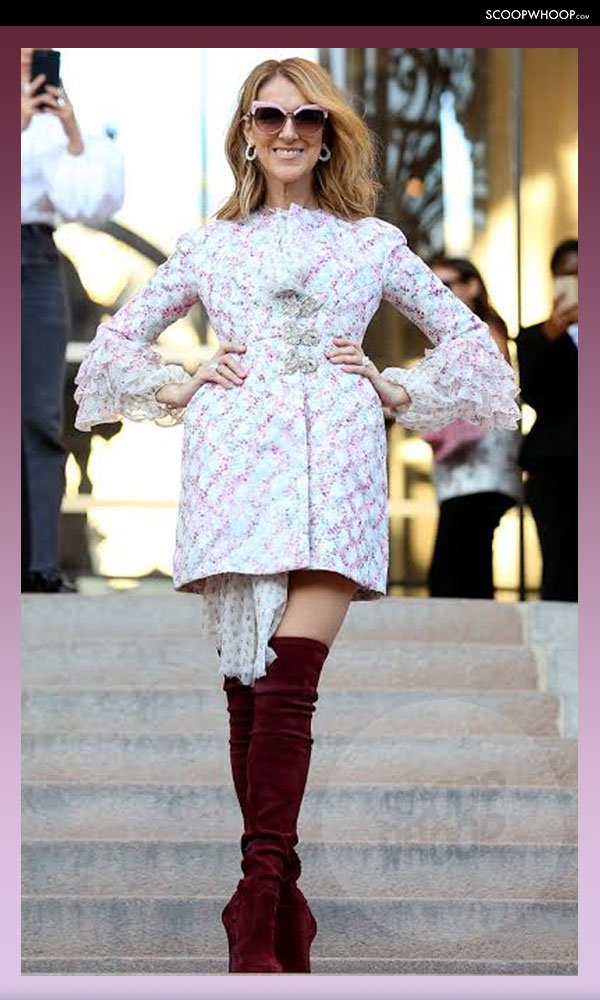 15. Because when Balmain makes a revolutionary tuxedo coat for women, Celine Dion puts it on.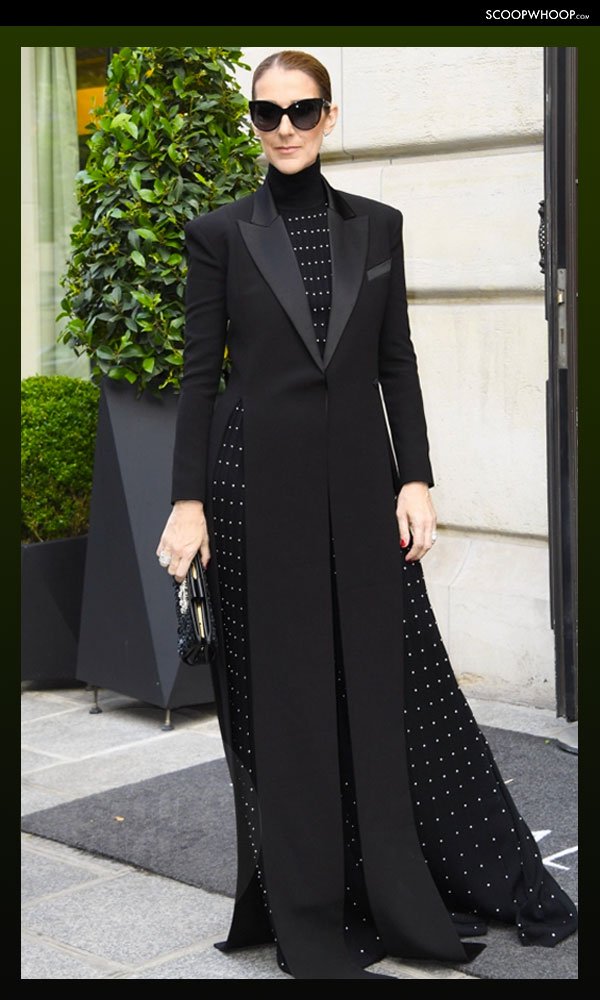 16. At Giambattista Valli's Haute Couture show, donning one of his bold creations.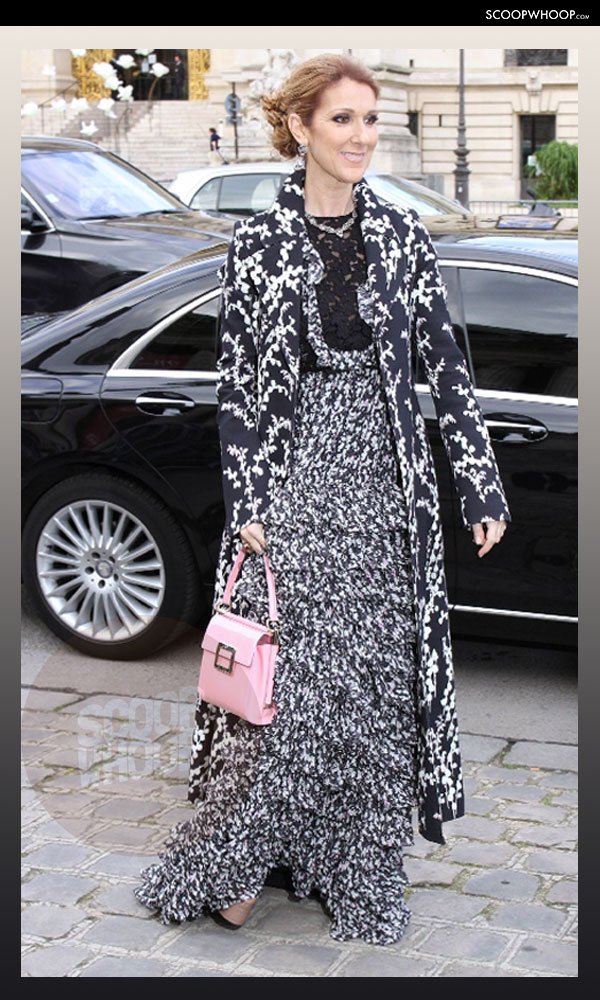 17. A stunner from Dice Kayek's stunning collection of pastel ensembles and matching Casadei pumps.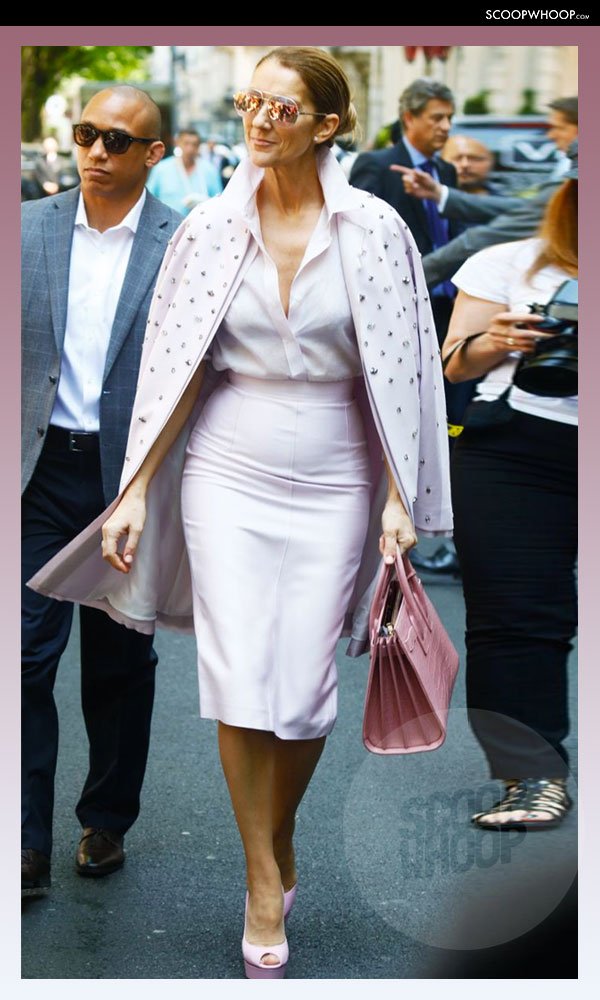 18. That wine metallic pencil skirt with the bright orange one-shoulder blouse belongs on a ramp.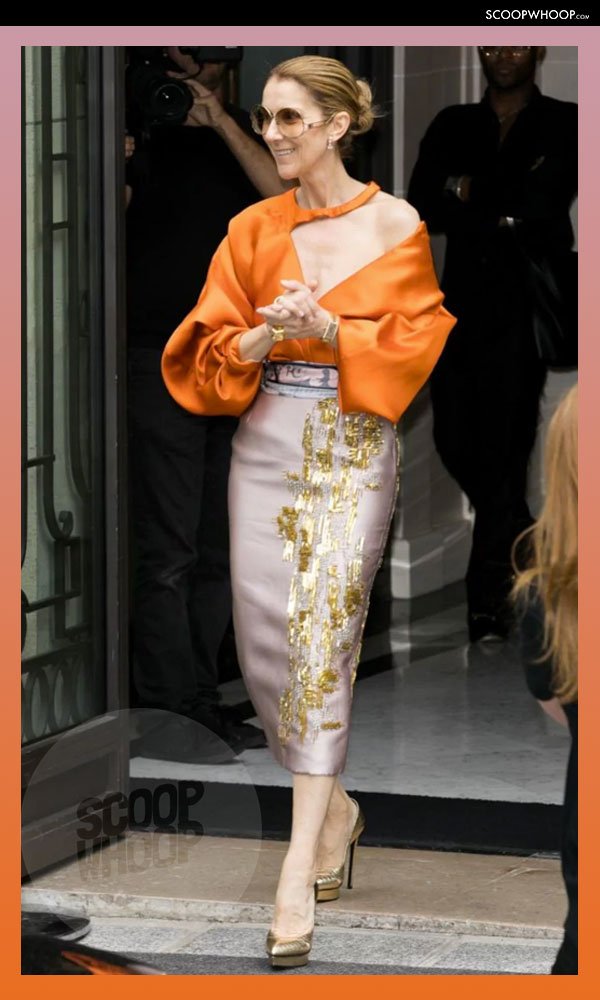 19. A head-to-toe Ralph and Russo couture look for an angel. And a Céline bag.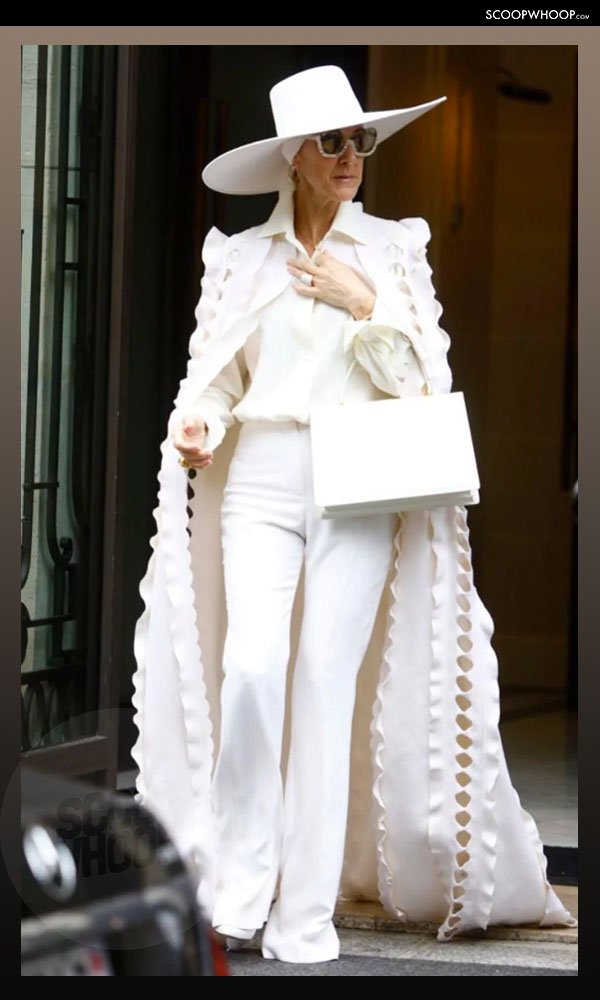 20. An ethereal combination of nude khaki Céline lowers and blouse. The gold danglers only make it more sophisticated.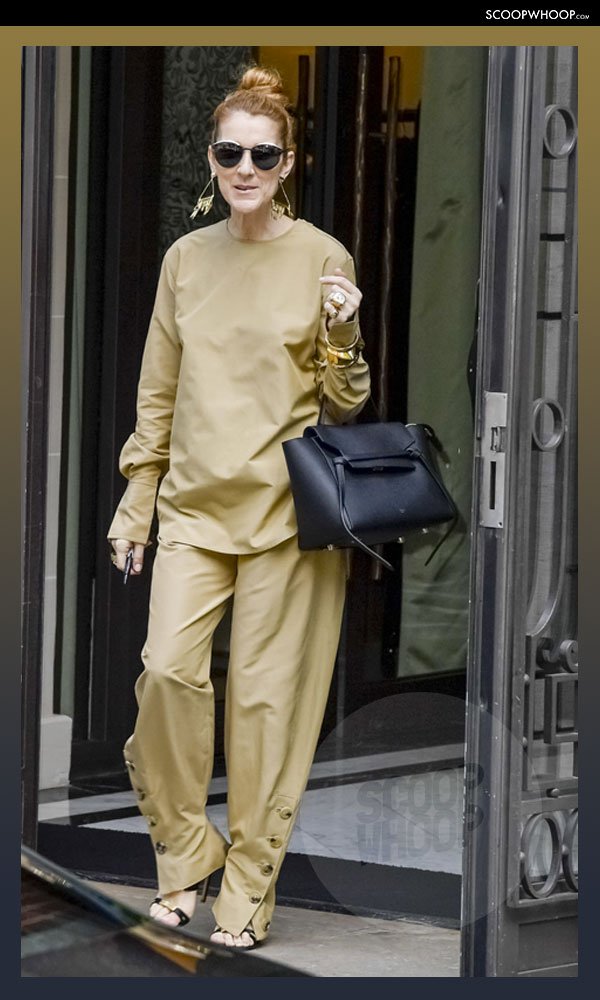 21. A purple silk dress teamed with a matching Gucci bag for a unique, ethnic look.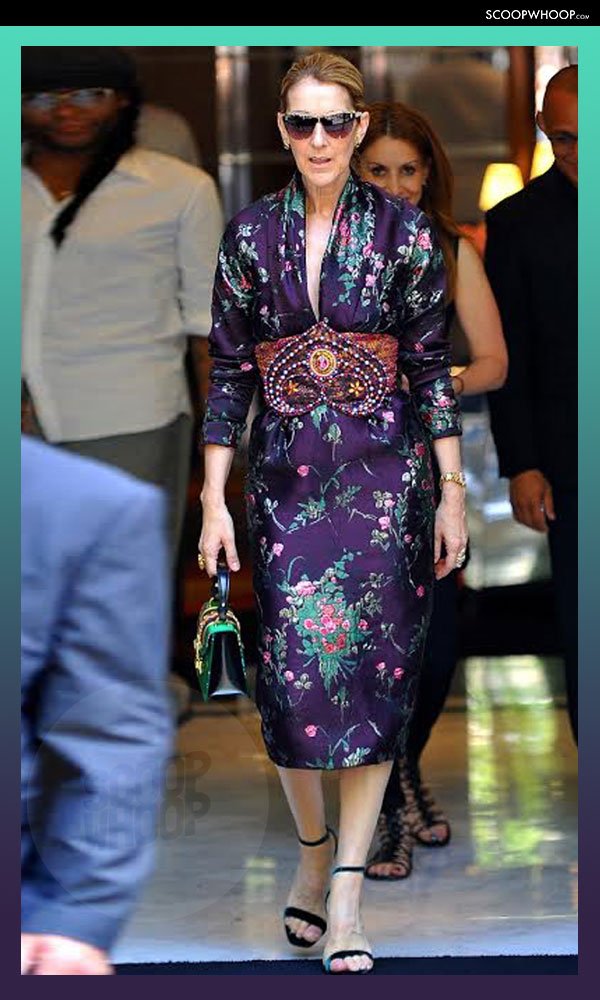 22. An all-Gucci look with embroidered blouse, matching pants, latex socks and black strap sandals.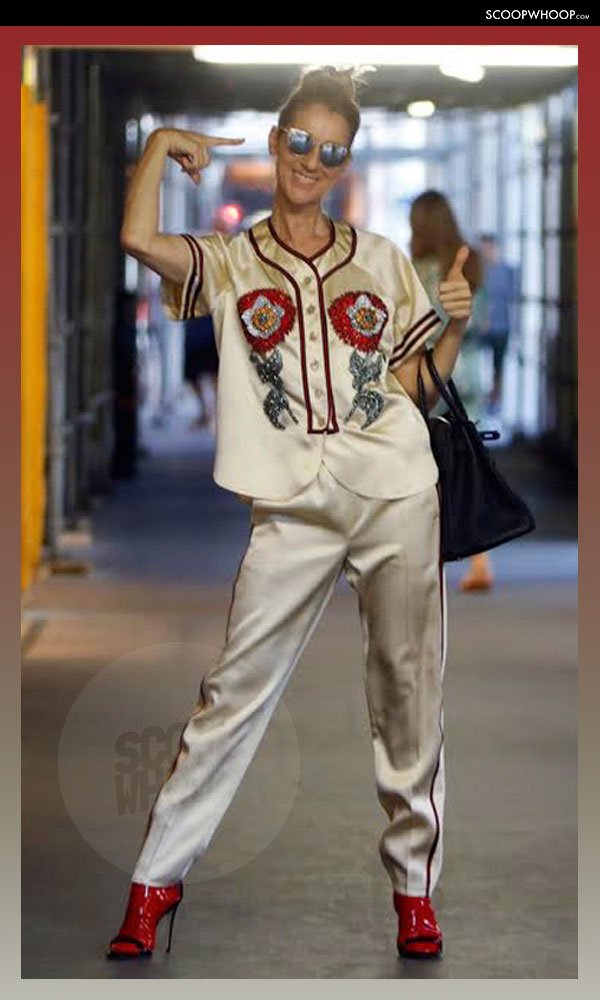 23. Not everyone can pull off a tiger print with such a no-fucks-given attitude. And the towering stilettos.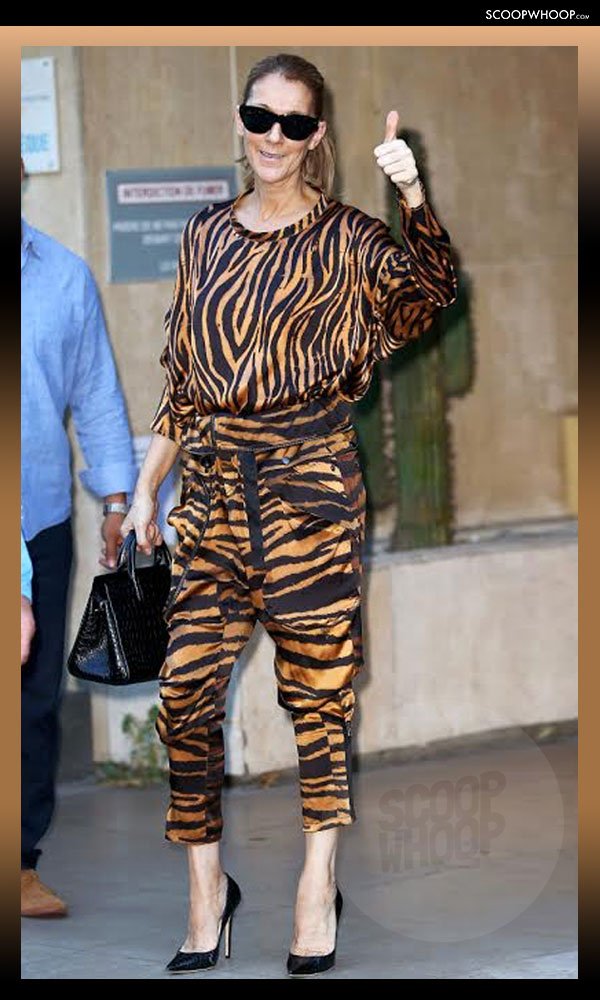 24. Zuhair Murad's emerald masterpiece is everything great fashion can be.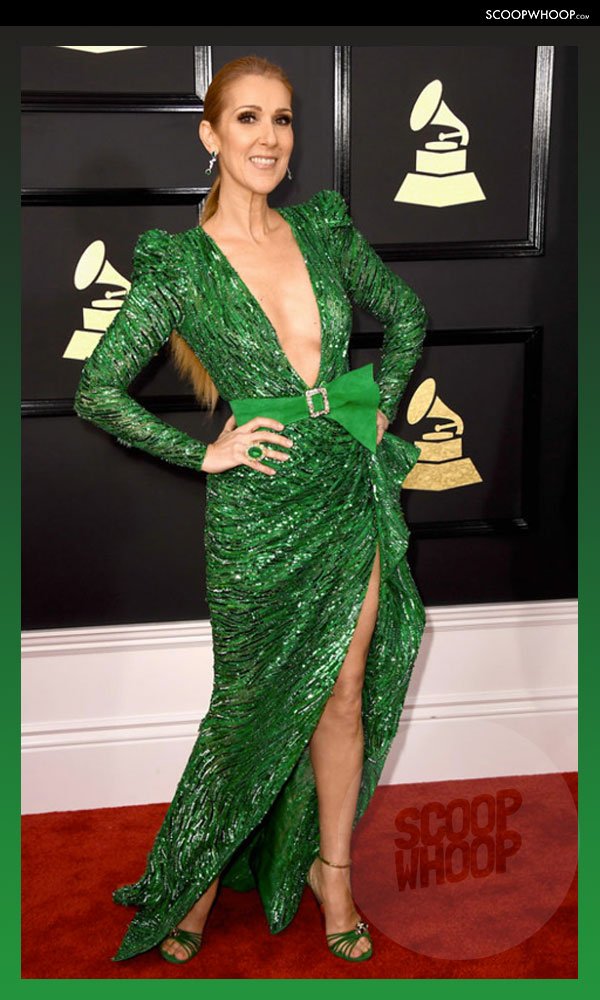 25. This three-piece suit by Roberto Cavalli tops literally everything in whackiness.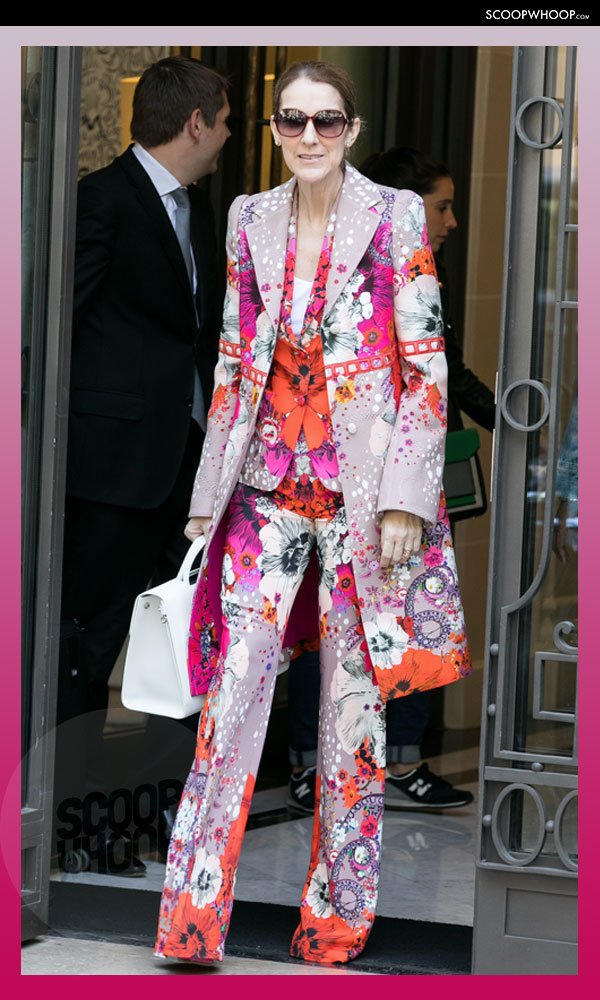 26. Standing pretty in a Delpozo dress and balancing nude pumps.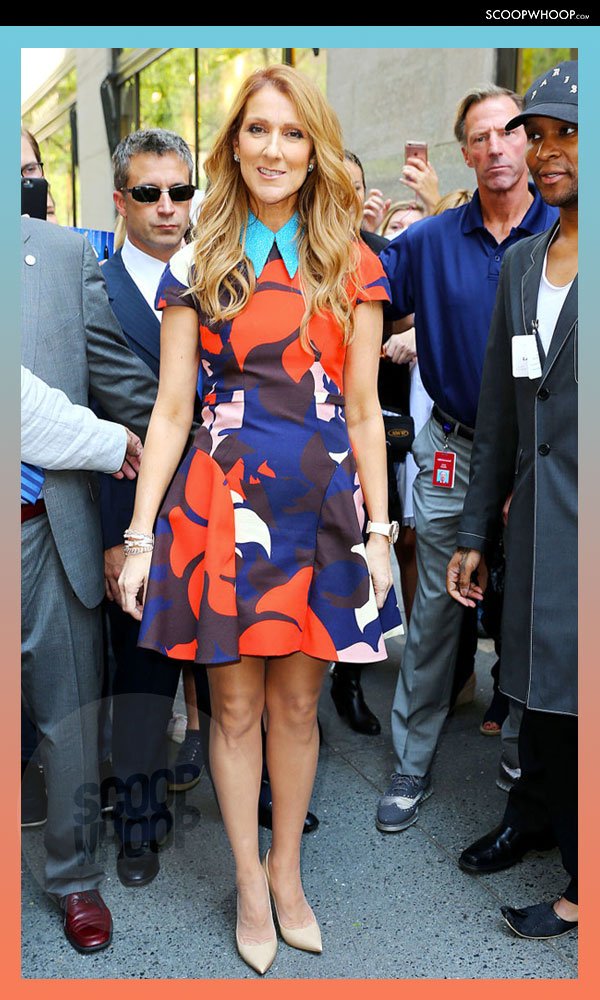 27. Wrapped in the lovely Elsa Schiaparelli. A youthful, vibrant vibe.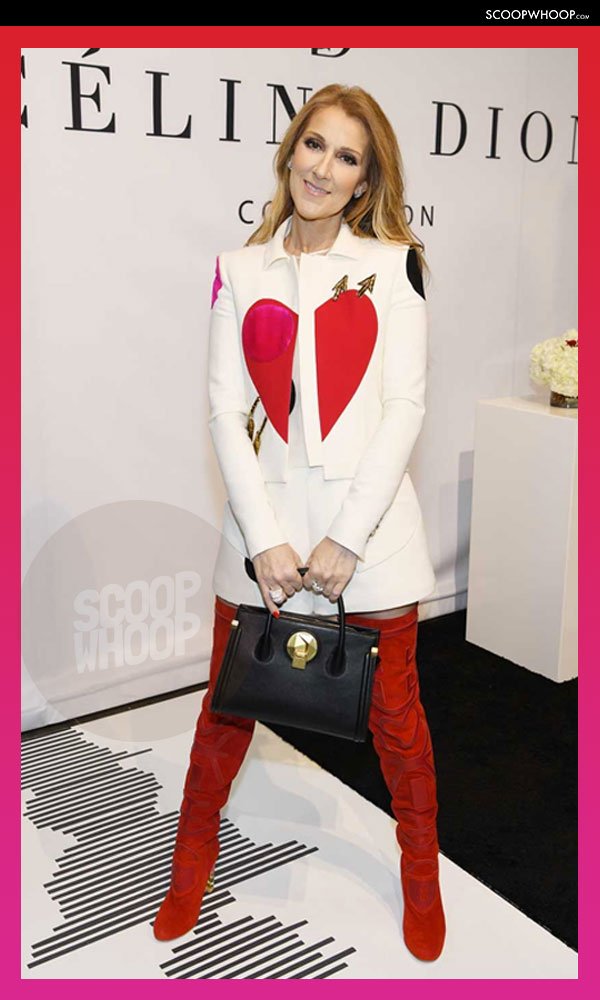 28. That amazing Fendi coat will destroy everything in its way.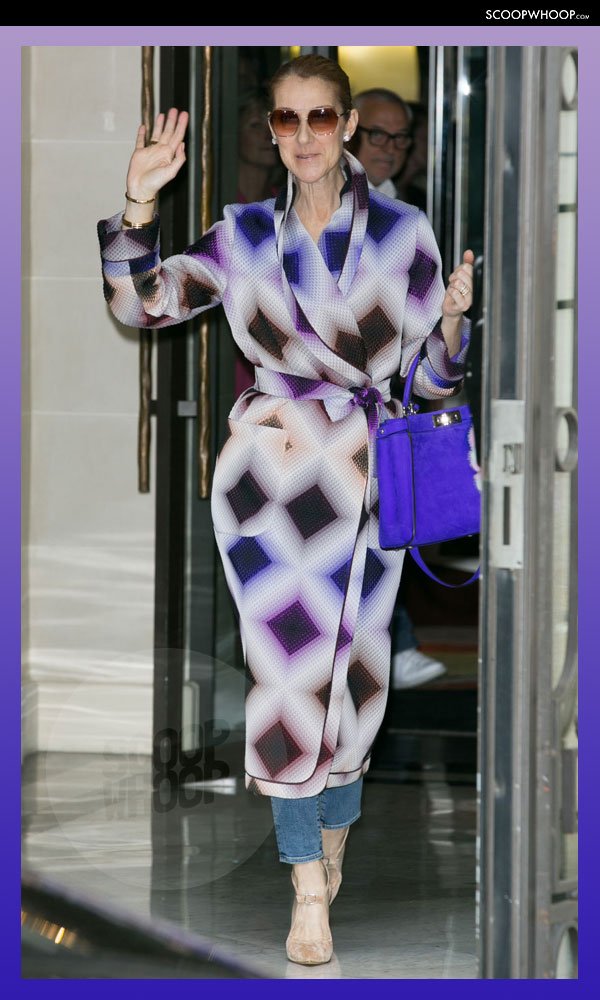 29. Celine is a designer's dream in a neon Balenciaga dress and Saint Laurent jacket, armed with a Givenchy tote.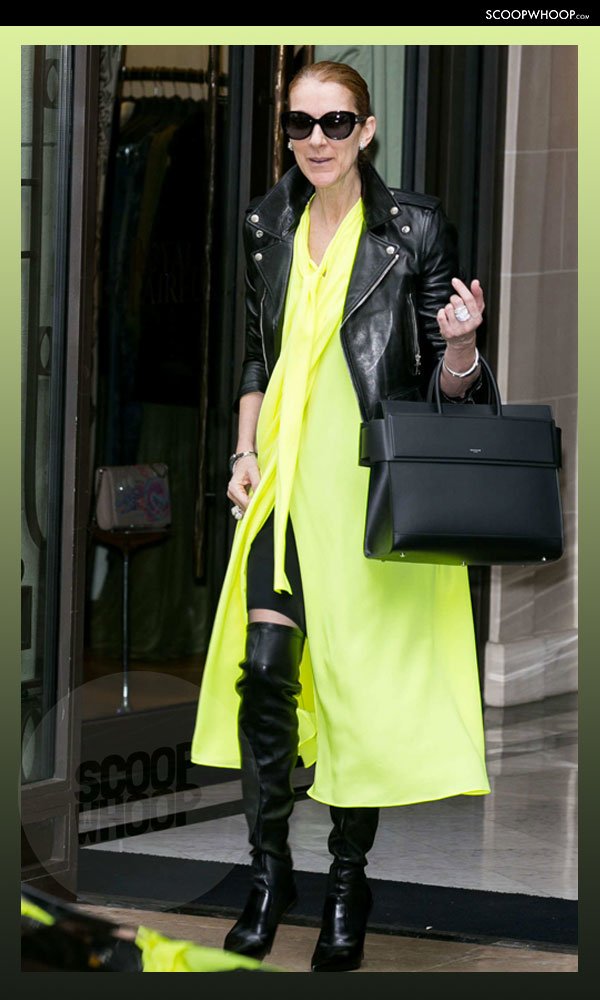 30. Givenchy's faux leather overalls with those jazzy pair of bejewelled glasses make an unforgettable statement.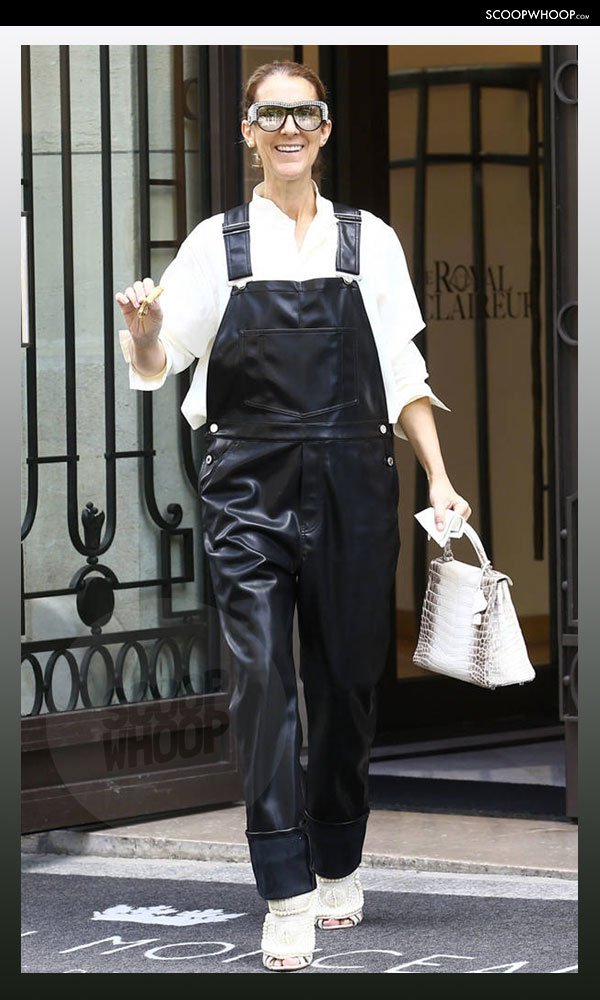 31. The classic checkered pattern for a complete knockout.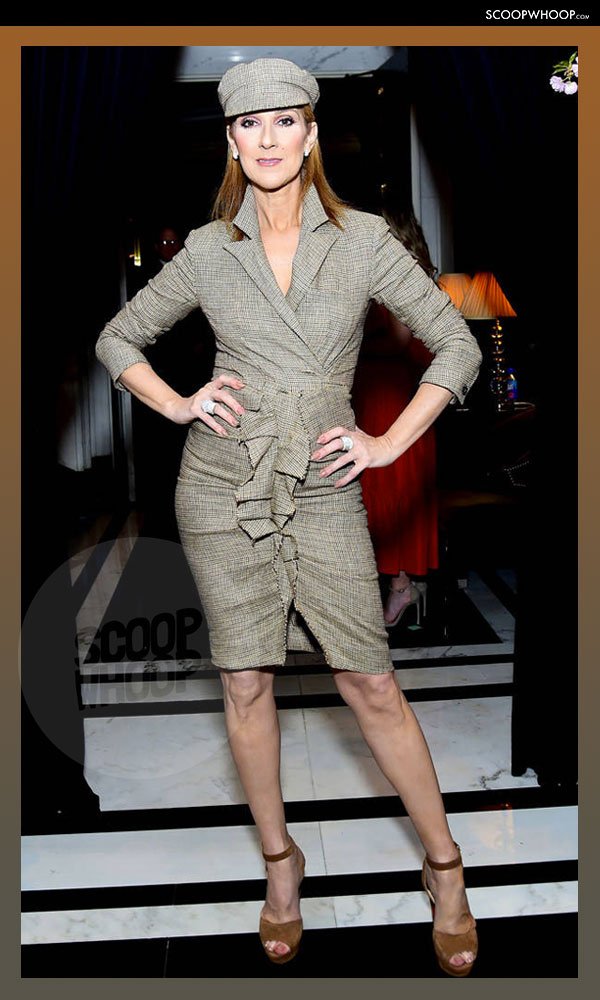 32. The lady's die-hard love for the look and feel of leather is just so out there! With soft locks and fur to be ready for an ideal day out.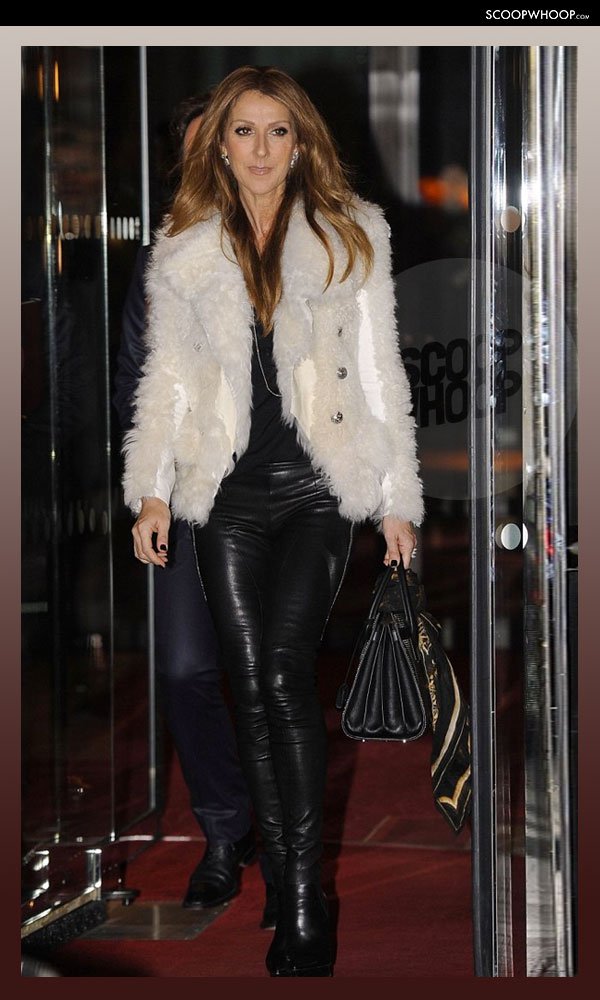 33. Gucci sure does make some pretty bold prints in very interesting colour palettes.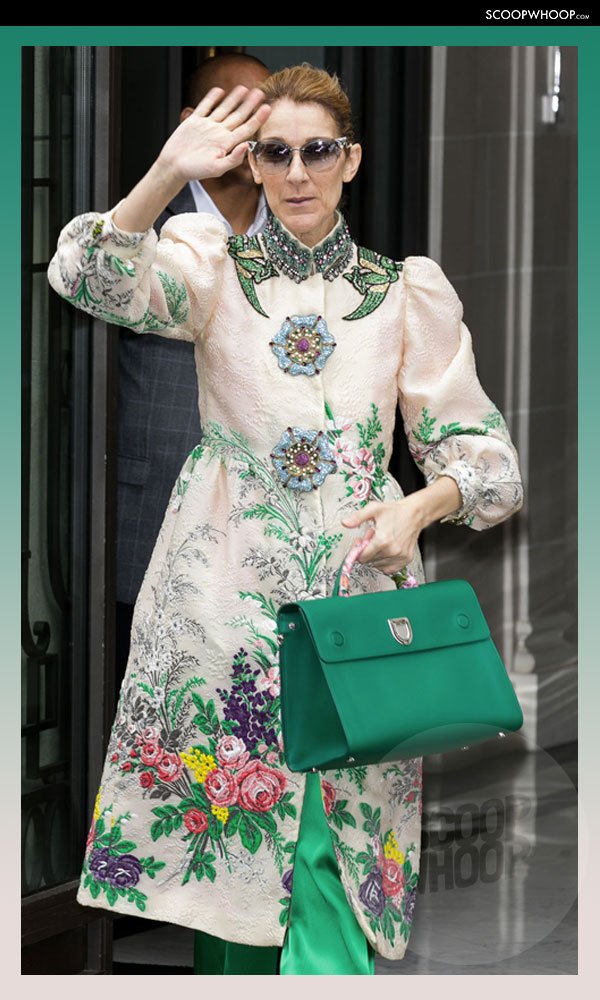 34. When Celine unleashes the diva within as a Victorian lady who loves making the world her runway in heavy-duty costumes.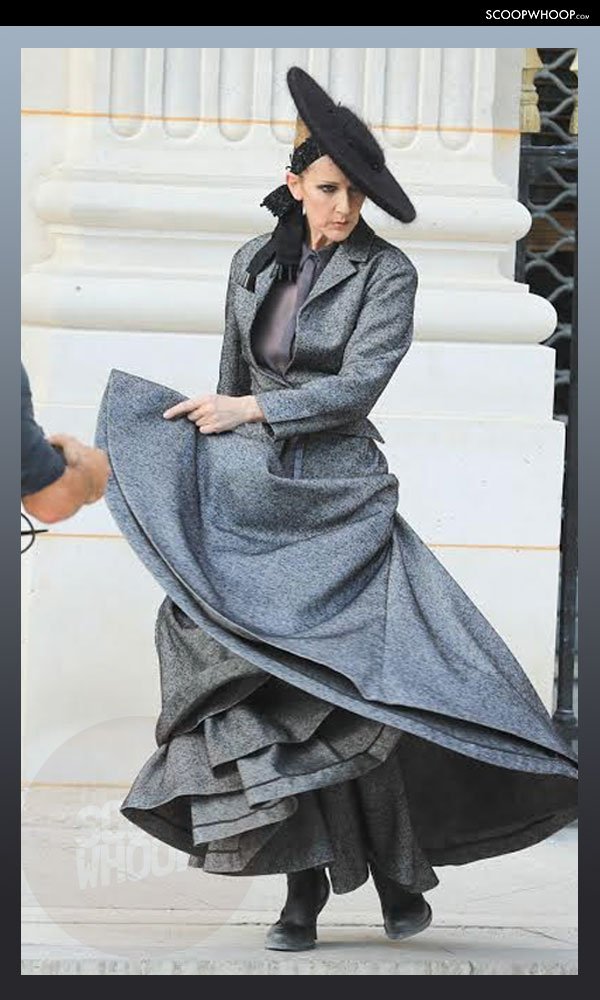 35. A stylish high-neck faux lather top assembled with big plaid trousers and overcoat.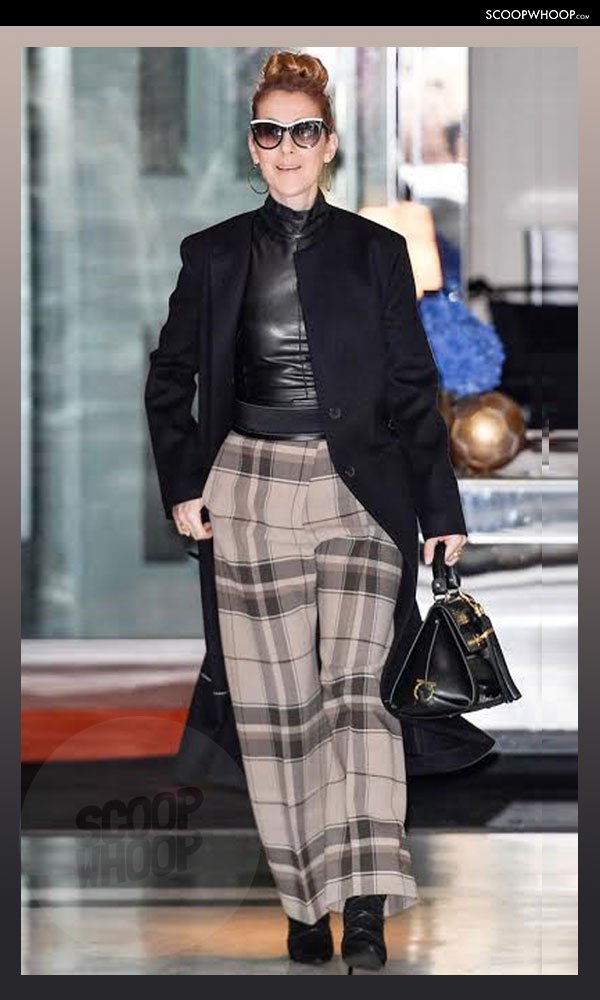 36. Loving the Yves Saint Laurent deep-cut neck mock leather corset with fitted jeans and matching boots.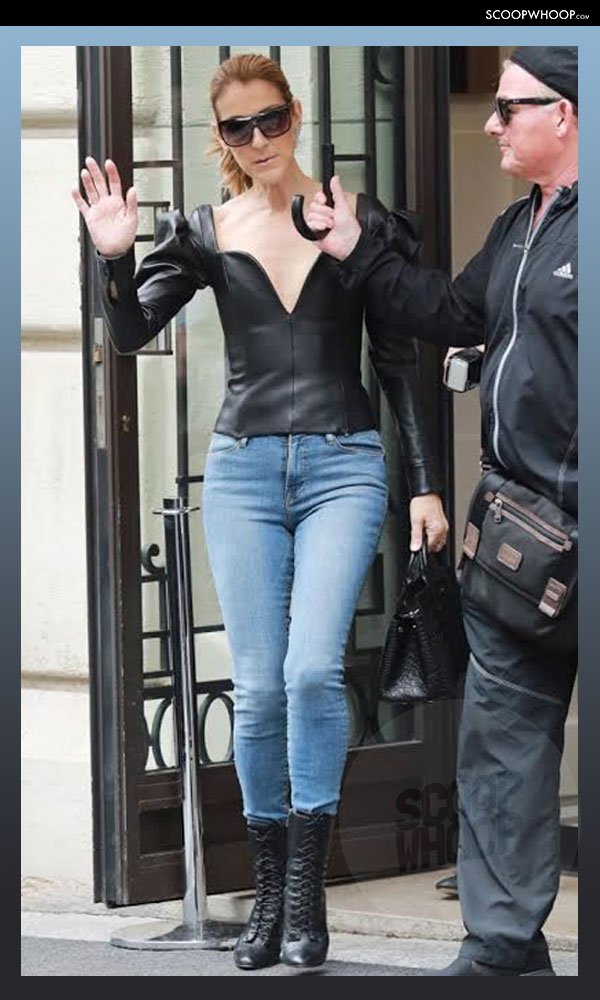 37. Back to Titanic days! Celine wears a Vetements sweatshirt with Jack, Rose and the ship printed on it. Oh and those 24 carat gold shoes.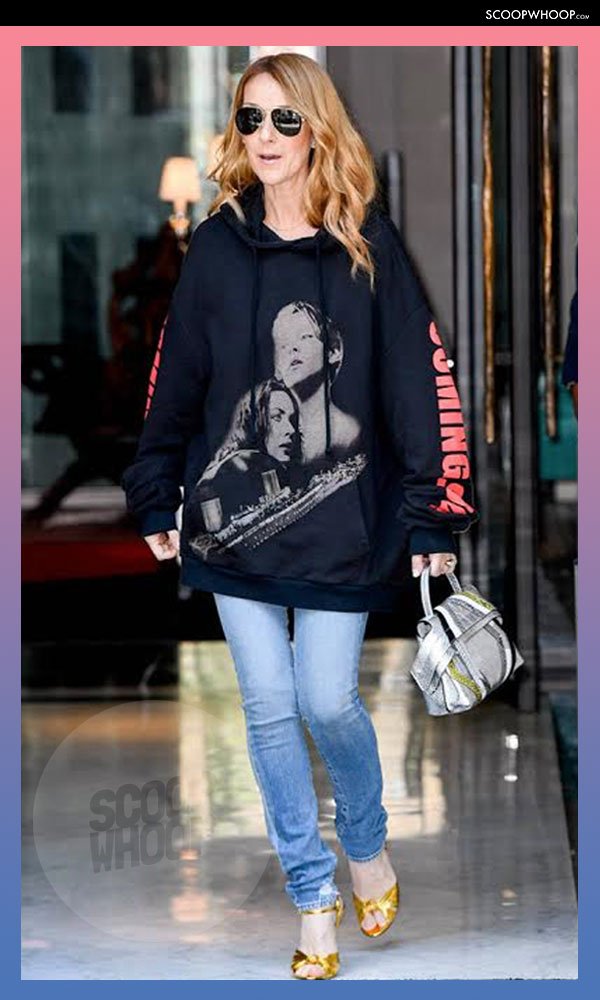 38. Just heading out to be a normal person in that insanely gorgeous cloak and high platforms.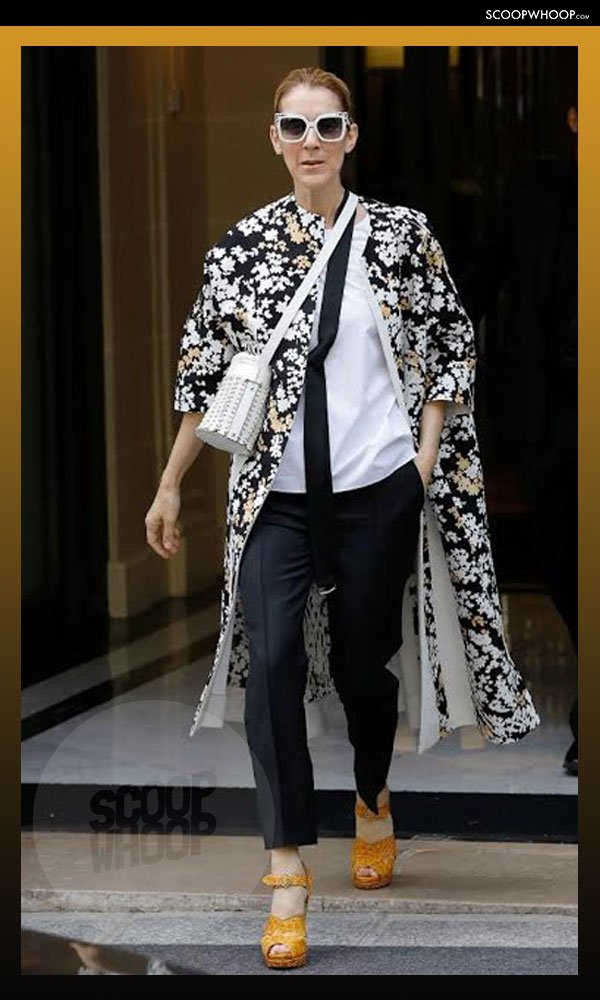 39. A big skirt of satin, fit for the evening pop star persona.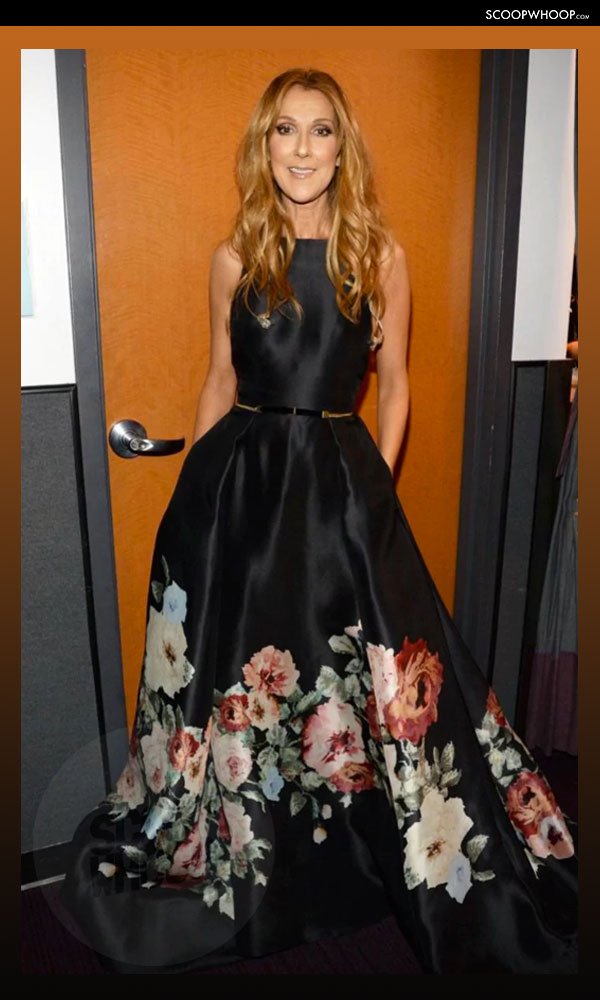 40. We'll let her take over the world in that Stephane Rolland Haute Couture gown with huge fluffy sleeves that can only mean drama.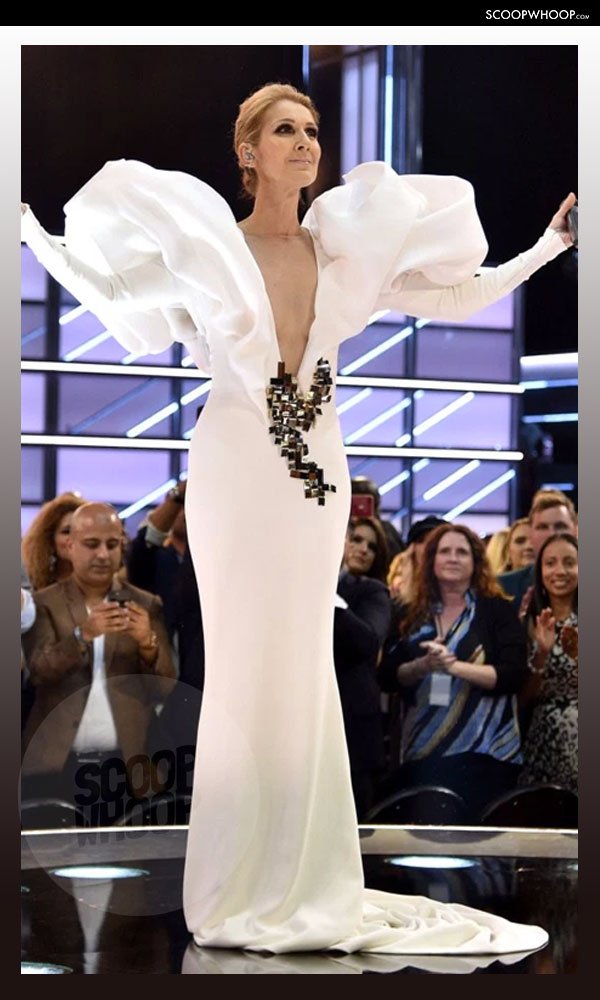 Now that's a collection any fashionista would kill for.