In association with
Clovia
As much as one would love to splurge on a great, ultra-strappy, cute but hard-to-get-into lingerie set, the 'who's-gonna-see-it-other-than-me?' theory would inevitably creep in and we would be found eating ice cream in a corner. In 2023, we have officially stopped caring — praise be!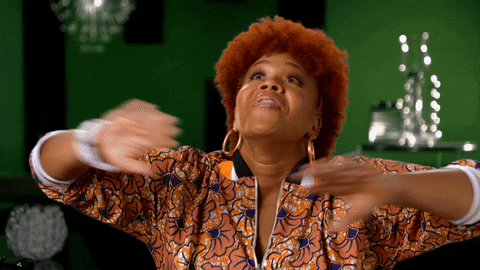 Now, the rule is to do and wear whatever makes you happy. And that's what Clovia's new campaign, "Happy Is My Superpower" stands for. We watched the brand video of this crusade and it's turned out to be the much needed pep talk we women needed to start our day. And we'll tell you why.

For one, the happiness reflecting on the faces of all the women in the video is absolutely contagious. The sheer joy of loving their body shape and size, the delight of not hiding behind archaic patriarchal standards, or of needing anyone's permission to live their lives in any way they want, is so stimulating to watch. You get it, right?
Like, duh, your biggest sense of self confidence comes from what you're wearing, then why not? And it's so refreshing to finally see women take cue from the ones in power to shed the garb of "decency", and embrace clothes they actually feel beautiful in.
As a generation, we've witnessed a magnificent shift from thinking it was normal to alert your bff when her bra strap was showing in public, to a time where we can wear bralettes as actual outfits if need be. Feels unreal, right? A big thank you goes to all the mainstream Bollywood actors like Shraddha Kapoor who stood out of the crowd, broke the norm of only male actors endorsing innerwear brands, and setting a positive example.
"I am elated to associate with Clovia; a brand that believes in propagating happiness. This is a big step taken by us to normalize conversations that were until now spoken about in hush voices. There is no denying that wearing what you like and owning how you look, can be a real confidence booster. I am truly in love with the idea that only you can make yourself happy and being happy can be your Super Power!"  – Shraddha Kapoor
Check her out in Clovia's fun new video below.
As a brand too, Clovia has always made sure to walk the extra mile in bringing a smile to their customers through their wide range of affordable, comfortable, yet stylish lingerie collections. It almost amounts to zero effort in wearing and enduring long hours in a Clovia fit, which enables you to ultimately give yourself that extra love that you deserve. The indigenous lingerie brand is already loved by 3 million women and the count is going up every second. You can check out their latest collection here.
This is your sign to start shopping for trendy intimate wear, because we already are.