Remember Diesel's Velcro closure skirt worth ₹82K that covered nothing but just the intimate areas? It looked like a WWF belt. Yaad aaya? After the visibly uncomfortable skirt, the luxury clothing brand has yet again become the talk of the town. This time, it is for a jacket.
Diesel is now selling a men's puffer jacket with a whopping amount of ₹59,000 online. And a woman on Twitter has rejected the jacket for how it looks.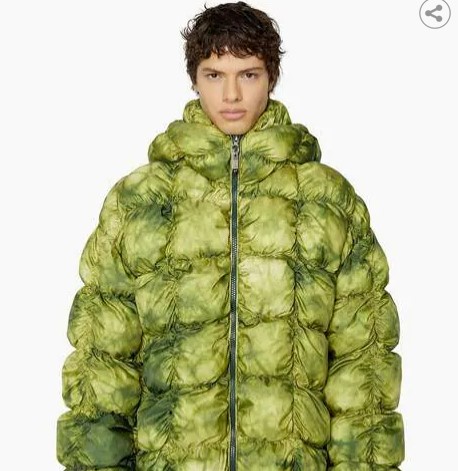 A Twitter user, @Escapeplace__, shared the screenshot of the product from a website which features its image, name, and cost. While it has two shades, green one is making the noise for obvious reason. She rejected the jacket saying that it will make her look like a cabbage. Rightfully so.
"Patta gobhi jaisa dikhne ke liye inko ₹60,000 du main?" the user wrote.
Let's check out how others are feeling about it:
So, would you buy this patta gobhi jacket? Definitely, I am not.
Also Read: 11 WTF Clothing & Accessories From Which 'Janta Jawaab Chahti Hai'