Remember that monkey cap that your mom made you wear in winter during childhood days? Okay, okay! I know you are being embarrassed. Your grandfather must have had it, right? Well, those caps have got a new name, new design, and are now being marketed at a whopping price.
Dolce & Gabbana (D&G), the Italian luxury fashion brand, is selling 'Khaki Ski Mask Cap' that has an uncanny resemblance with our 'bandar topi'. The cap, which is being sold on a shopping website, caught our attention on Twitter.
A Twitter user, @swatiatrest, posted a screenshot of the D&G cap which features the image of the woolen cap along with its name and price. The brand is selling it at ₹31,990. WTF, right?
"As a Bengali, I am horrified and vindicated," the Twitter user wrote.
This D&G cap is currently 'SOLD OUT' on the website.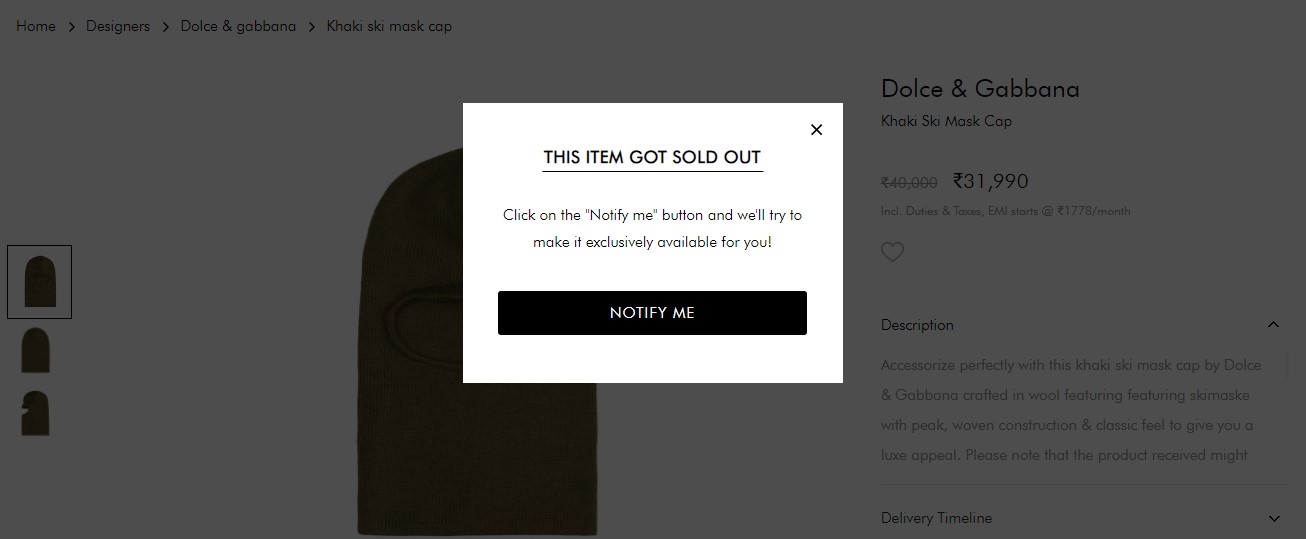 Seriously, who is buying this?
Anyway, let's check out how other netizens are reacting to this designer 'monkey cap':
A Twitter user recalled wearing such cap in her childhood back in the 90s:
This Twitter user wasn't quite pleased with the design:
Much like Diesel's Velcro skirt (read 'WWF belt') and puffer jacket that made us look like 'patta-gobhi', desis have rightfully rejected D&G's 'monkey cap' too. Well, this one for being super expensive.