Unless you're a model or a fashion designer, dressing dapper is not as easy as it looks. And with the way celebrities and stores change clothes, it gets increasingly difficult to keep up with all the trends. Sure, you want to look put together, but should that be at the cost of burning a hole in your pocket? Certainly not. So, don't worry, for we've collaborated with AJIO.com to give you these iconic looks for less. You're welcome!
1. Shahid Kapoor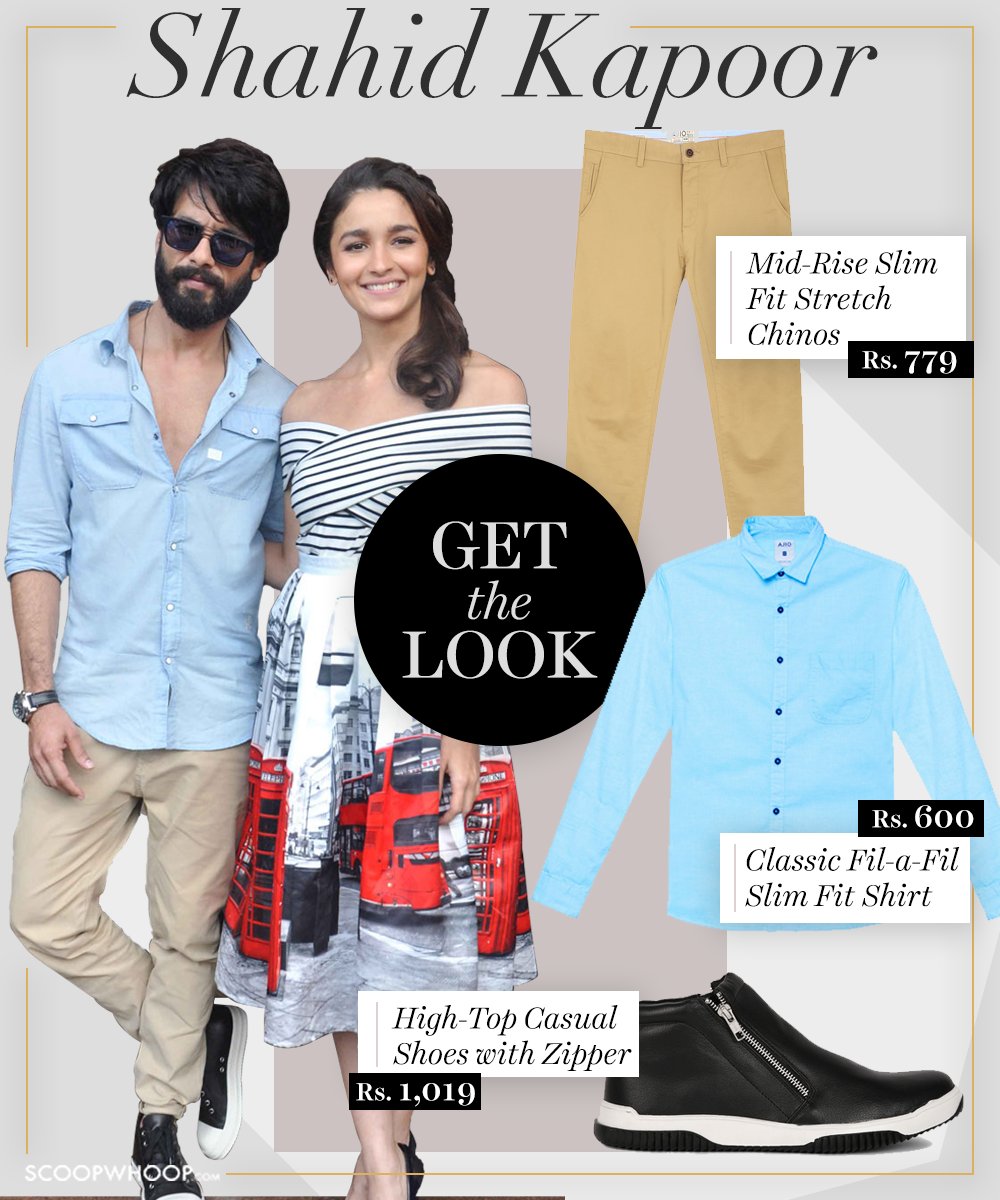 Shahid Kapoor is one of those celebrities whose style evolution makes us proud. In 2016, he finally left behind that mop-top hair and graduated to more tailored silhouettes that included pastel shirts and sophisticated t-shirts. Needless to say, it's a welcome change from his chocolate boy days. 
Click on the links to get the shirt, chinos, and shoes. 
2. John Abraham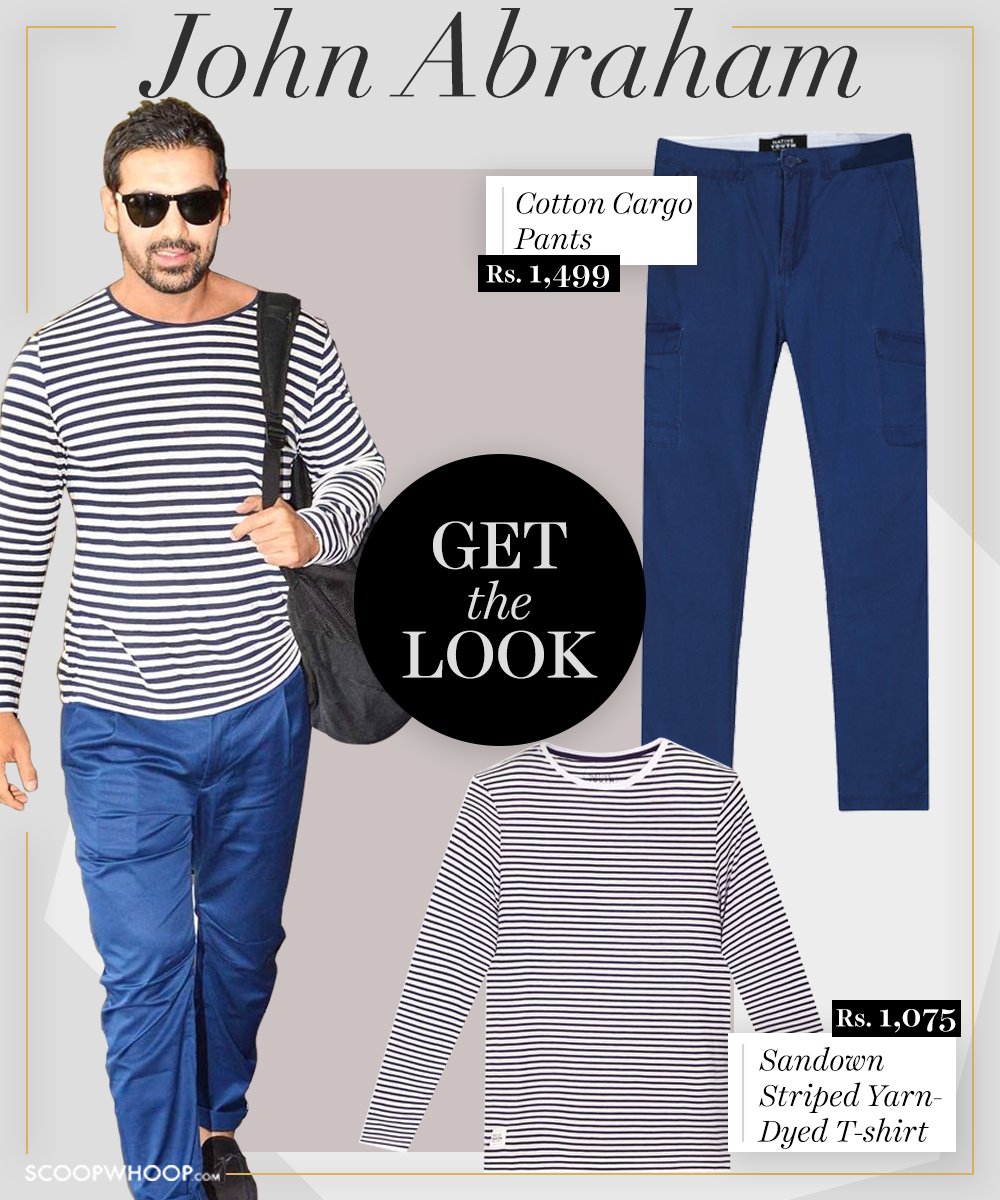 Let's just say that we will never forgive John for his Dhoom-phase hairstyle. Never. That aside, though, his fashion game has been on point lately. John, in fact, has turned into a celebrity whose style is both versatile and accessible. A rare combo, we'd say, and a deadly one when used right. *Wink*
Click on the links to get the T-shirt and the trousers. 
3. Arjun Kapoor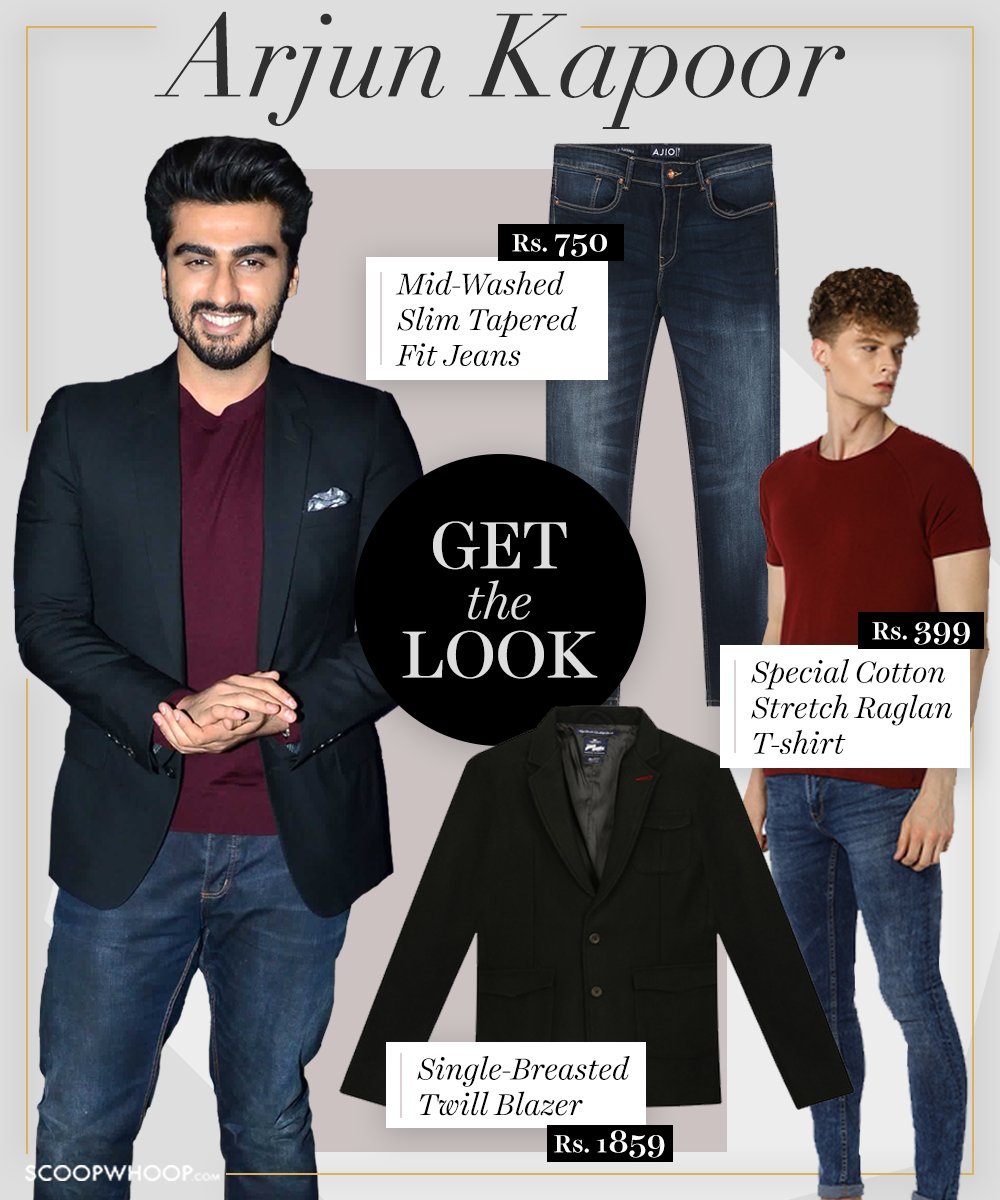 Arjun Kapoor has two modes: They-forced-me-to-get-out-of-bed today mode, and the I-own-this-red-carpet-mode. What's better? With his sense of knowing exactly what an event needs, he constantly nails both. That's what makes his style so on-fleek, all the time. 
Get the tee here, the jeans here, and the blazer here. 
4. Ranbir Kapoor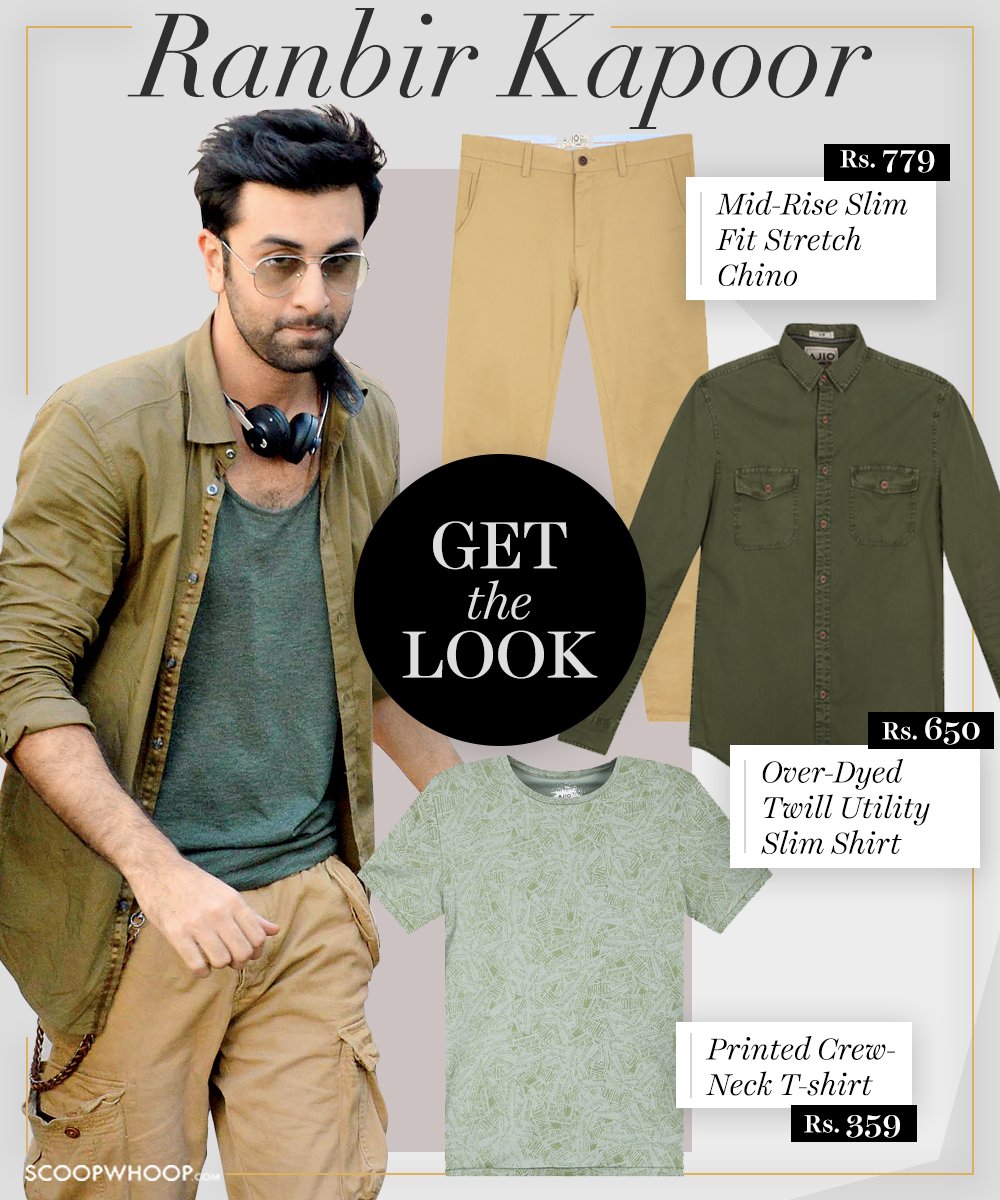 With Ranbir hailing from the First Family of Bollywood, do you really expect his fashion sense to be anything other than spectacular? With clean lines and minimal clothing dominating his wardrobe, you can be sure that whatever he wears ends up becomes a statement. 
You can get the shirt here and the tee here. Click here to get the chinos. 
5. Ranveer Singh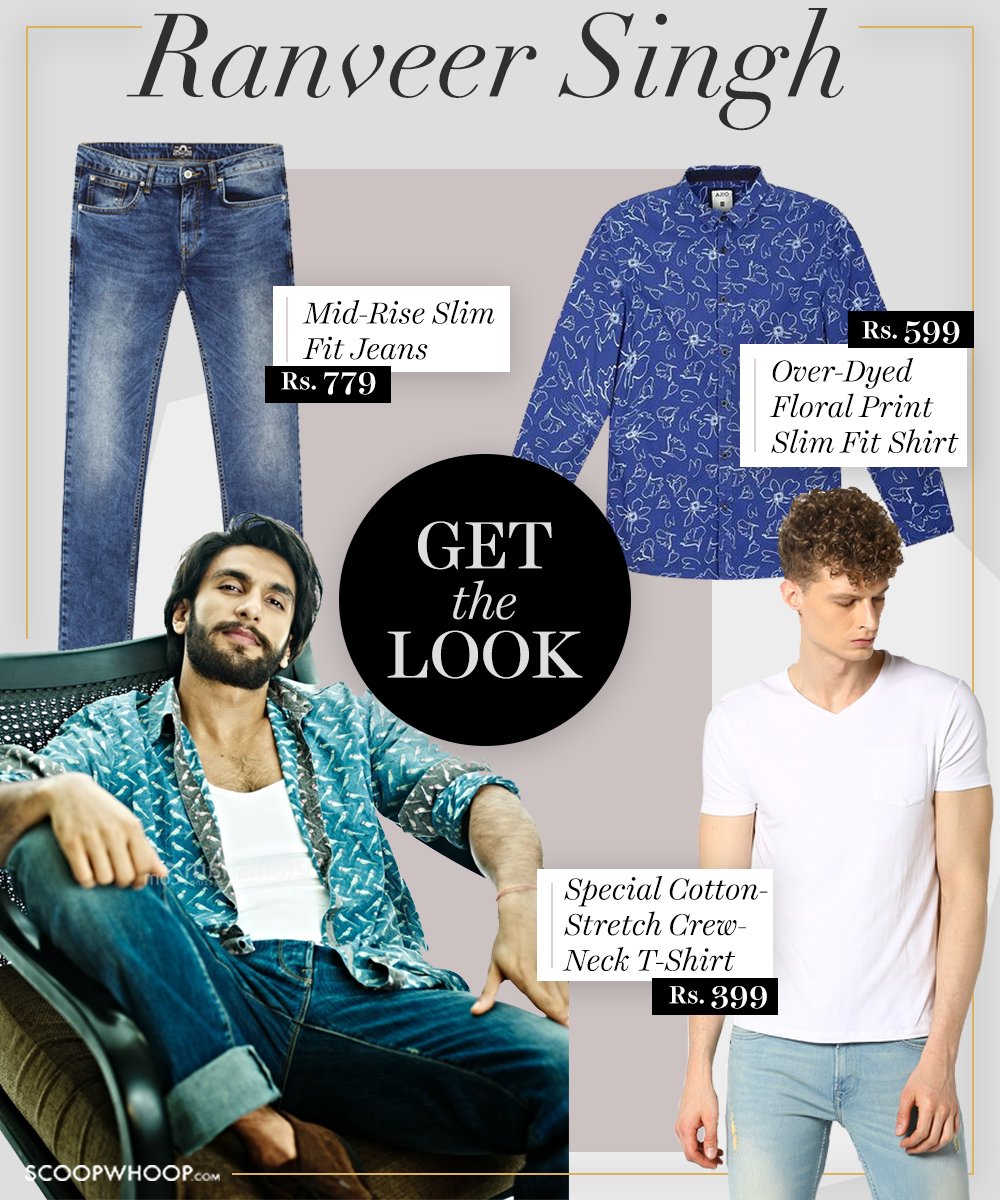 One of the best things about Ranveer Singh is that he is game for everything. You know what's even better? It shows in his fashion sense. Over the years, Ranveer has carried everything from a cape to Jodhpurs to flashy prints like he was meant for them. So, if you're looking to step it up for the night, he's your muse. 
Click on the links to get the shirt, tee, and the jeans. 
6. Sushant Singh Rajput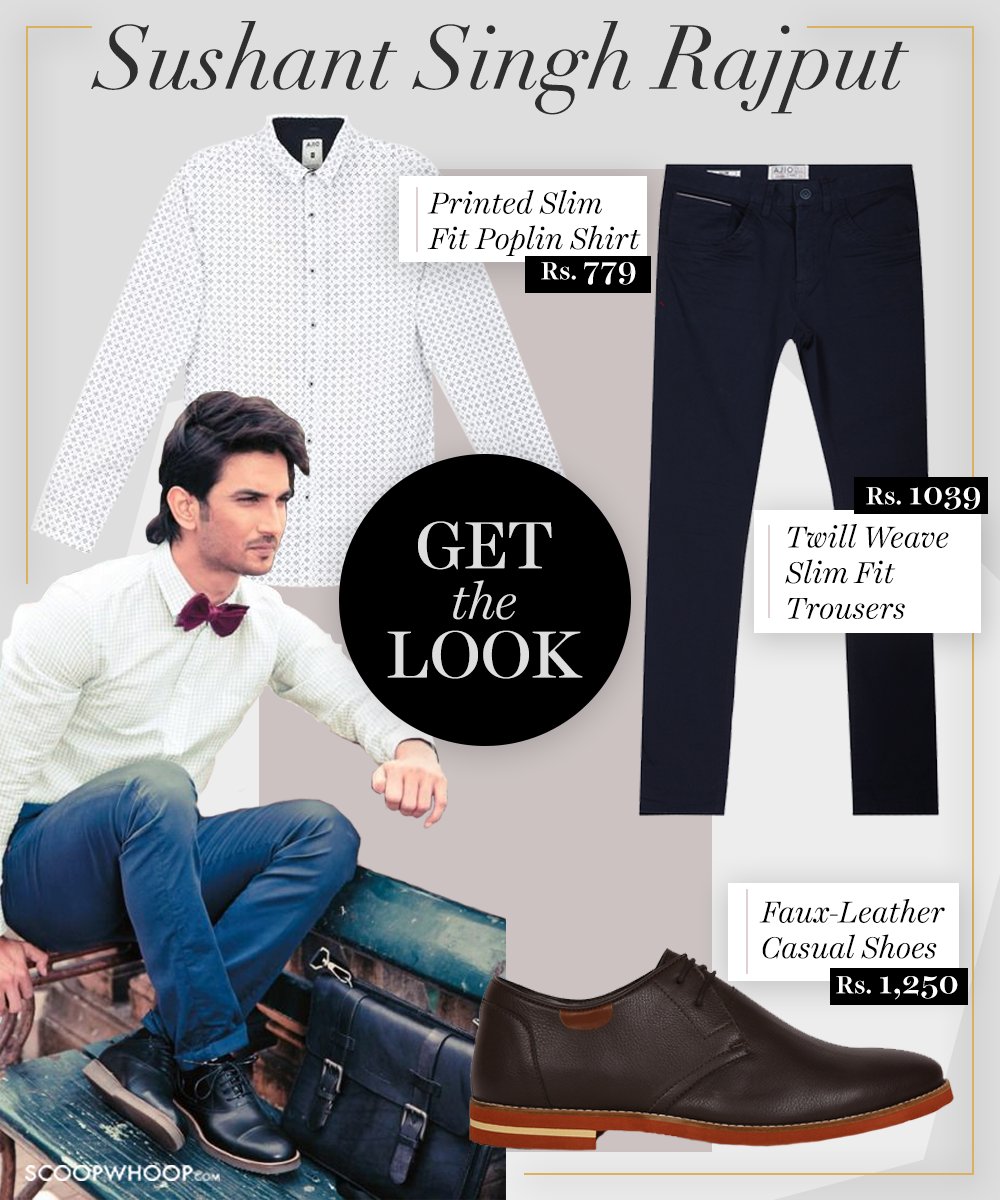 Sushant Singh Rajput likes to experiment with his style. One day, he will be wearing blue, black and gray for the promotion of a movie; the next, he will be gracing the pages of Vogue in all-white. His style is refreshing and surprising, so it's no surprise that you should keep an eye out for him.
Here are the shirt and the trousers. Click here to get the shoes. 
7. Varun Dhawan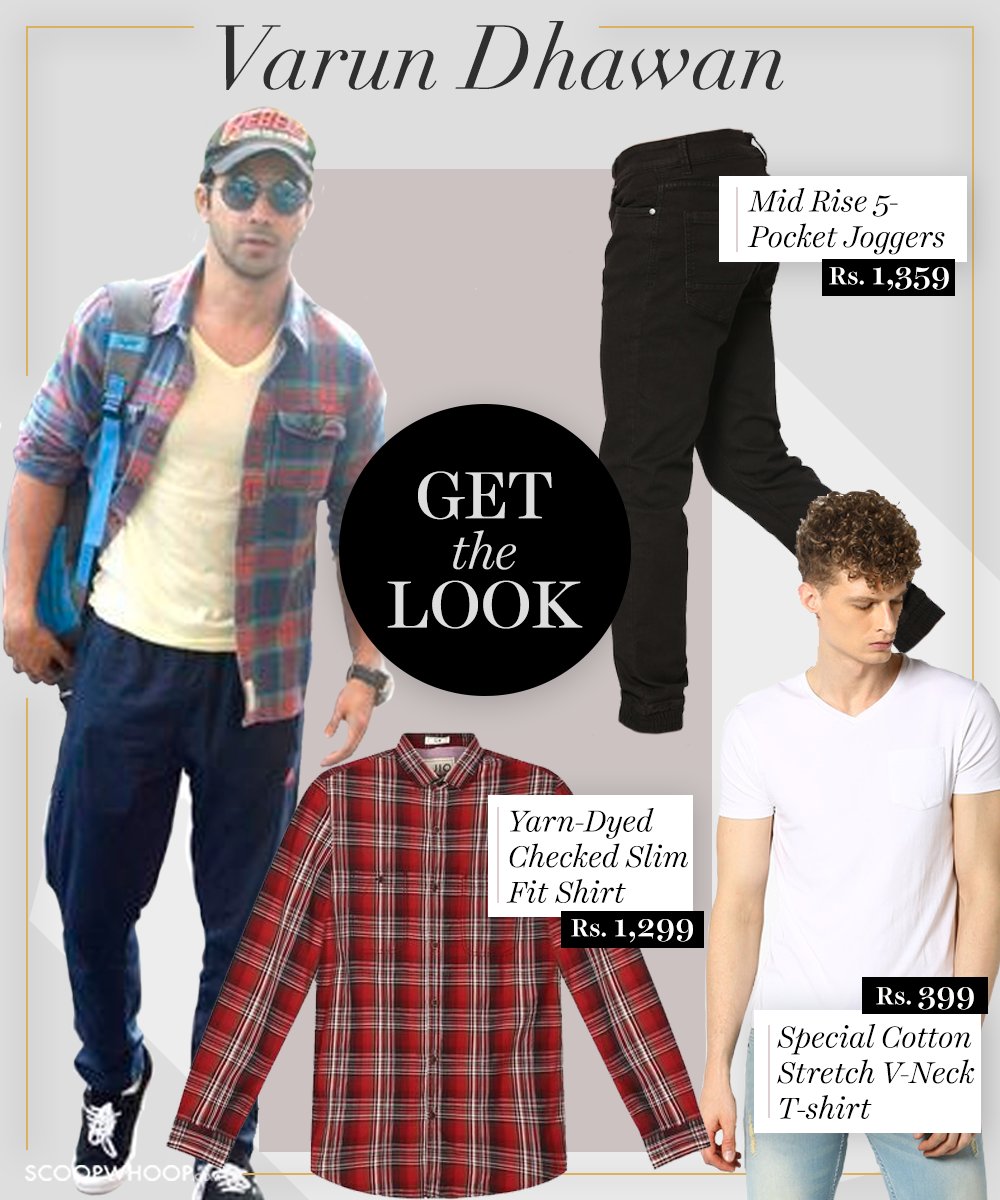 Of all the stars on this list, Varun Dhawan is one with whom college-going millennials identify with the most. Why is that? It's because he wears what he feels like. So, if he's bored, he will step out in a graphic tee and joggers. When the event calls for it, he will sport crisp formals. Haven't we all done that at some point? 
Here are the tee, the shirt, and the joggers. 
8. Aditya Roy Kapur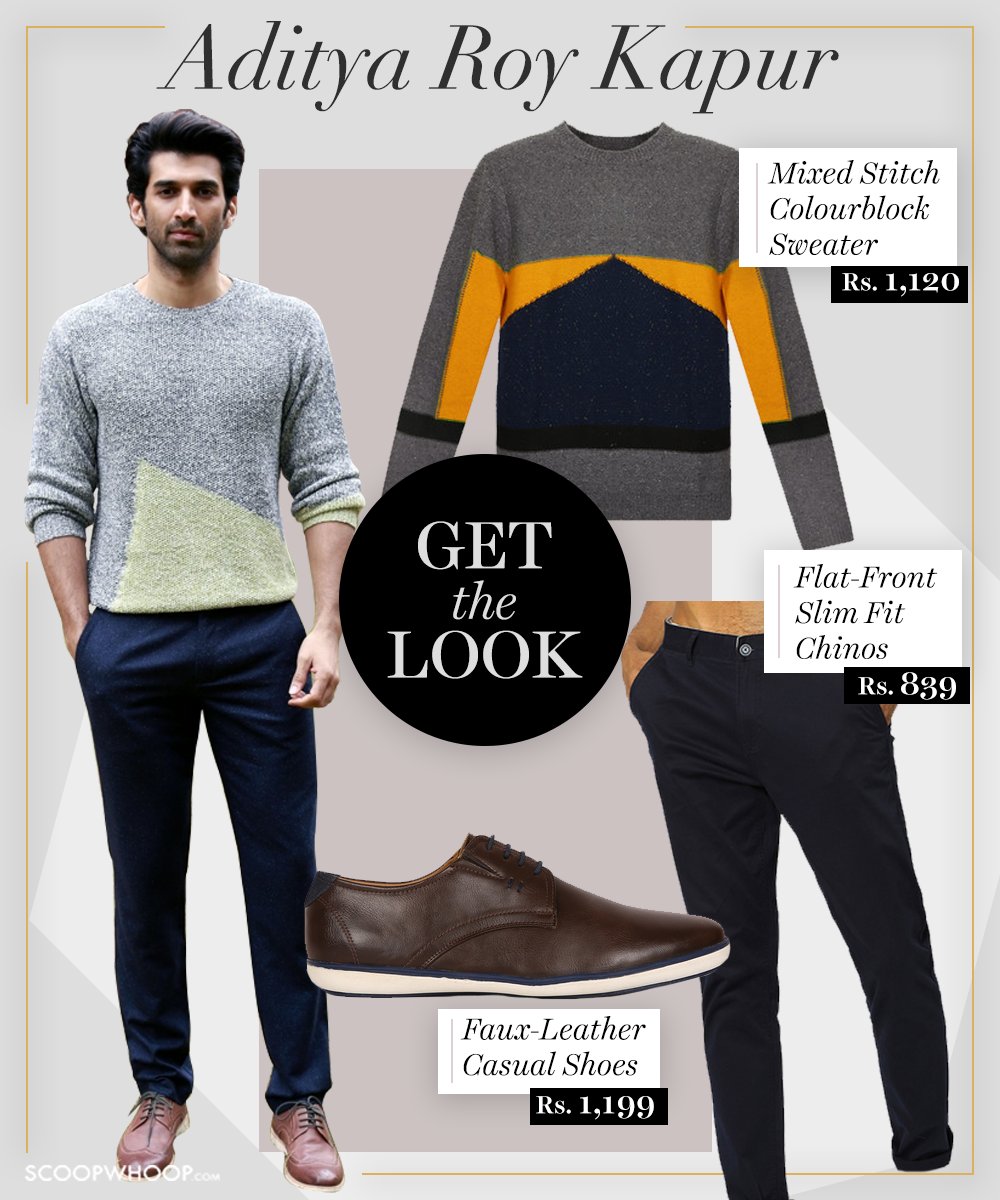 'Understated' is the word that comes to mind when you think of Aditya Roy Kapoor. He looks like the guy who doesn't say much, doesn't want drama, and is comfortable with going to any party as long as there's food. Naturally, he's the one you should look to when you just have to grab some grub with the guys, but also hope to get swarmed by paparazzi on the way. Keeping it real, we see. 
Get the sweater here and the trousers here. Click here to buy the shoes. 
So, we've given you the stars and we've given you their style formulas. This means that you can't use 'I just throw on the first thing I see' as an excuse anymore. Since we assume you have a good internet connection, we suggest you head on over to AJIO.com and get to work, guys. Good luck! 
Awesome designs by Gauri Saxena and Anmol Gambhir.