'Tis no surprise that online shopping has been a saviour for many of us– the introverts, the lazy ones, the busy ones, and the indecisive ones. One thing that online shopping does lack in though, is fast delivery. And don't get me wrong, we do get a lot of express shipping options, but here I'm talking about it being delivered in hours. Or even minutes, if I'm being too bold. But for this, we need to go out in the world and fight our battles,i.e., shop in person. For people who're worried about not finding what they want in offline stores, I have some good news.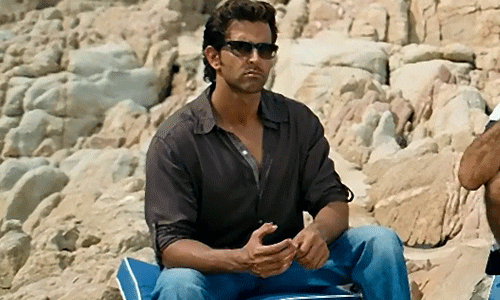 One of my new year's resolutions is to get healthier and get those damn abs! And hence, I've been ogling at gymwears and athleisure wear for the last few weeks. HRX has been my go-to brand since forever and I can't even begin to explain why. But I'll try. Firstly, the quality is unparalleled. It blends in with the skin. And that's what you primarily need if you're gonna lift, run, and sweat insanely in those clothes. Secondly, the styles and colours are amazing. Just having a pair of cool-looking shorts, makes me wanna go out for a run and flaunt 'em babies.  And now, the good news – HRX HAS ITS FIRST EVER OFFLINE STORE IN BANGALORE! The news has come straight from the brand's co-founder and fitness maven, Hrithik Roshan on his birthday. He took to his socials to announce the news through a 3D walk-through of his store.
The standalone store is located in Bengaluru's Phoenix Market City. It's also huge with 1250 sq ft of carpet area and is situated on the first floor of the mall. The collections are inspired by Hrithik's everyday choices for work outs and other activities. From innovative and sophisticated sportswear and wardrobe basics to stylish accessories. This is great, especially for his fans cuz it allows them to experience the grandeur of this collection inspired by Hrithik's personal style in real life. I can only imagine how phenomenal it would be to experience it live. So if you're in Bengaluru, do not miss this amazing opportunity. Especially if we have the same 2023 resolution. 
Get a more vivid tour of the store here!