There are so many cosmetic products out there these days but only a few suit our skin or live up to our expectations. Most of us even end up buying expensive cosmetics that we don't really need. So here is a list of inexpensive cosmetic products that you can buy within ₹1300 bucks. These make-up products will definitely leave you satisfied and wanting more. 
1. Lakme Absolute Moon Lit Highlighter
Lakme Absolute's Moon Lit highlighter is one of my favourites. This is a limited edition highlighter designed by India's leading fashion designer Sabyasachi Mukherjee himself. It is ideal for this wedding season and will enhance your cheek bones by giving it a reflective shimmery effect. The fine velvet pearls that this highlighter has gives the skin a stunning glow. The two-sided highlighter defines the cheeks and contours the face. 
Where to buy: Buy it from nykaa.com for ₹750.  
2.  Maybelline Super Stay Matte Ink Liquid 
With the Maybelline Super Stay Matte Ink Liquid you can forget about touch ups because this amazing product can last up to 16 hours. This liquid lip ink will not disappoint you. It leaves a smooth and moisturizing texture on your lips and it comes in 20 amazing shades.
Where to buy: Get this from nykaa.com for ₹625.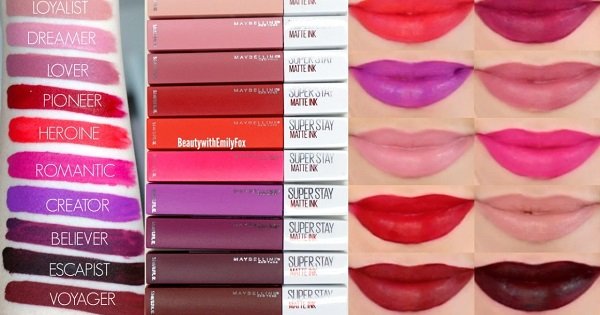 3. Revlon Holographic Nail Paint
What better way to show off your long nails than by putting on a holographic nail paint? This holographic nail polish by Revlon will give you shimmery, shiny nails that will make you feel like you have come right out of the salon. It is damn easy to apply. The quality is good which is why there is no bubbling or streaking on application.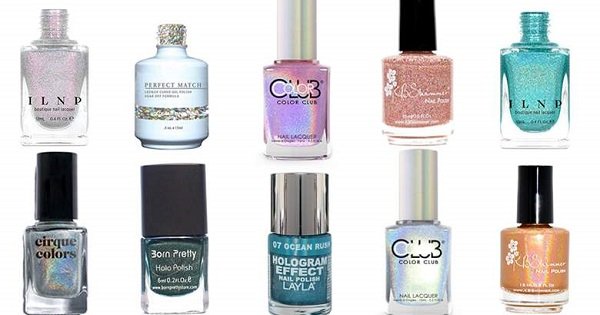 4. Maybelline Lemonade Craze Eyeshadow
If you are in love with vibrant, refreshing colors then this eye shadow palette by Maybelline is what you need right now. This palette has a variety of colours to create different looks. This kit also has a base, crease, color shades and it even smells like lemons. How refreshing is that?
Where to buy: You can buy this from carthy.net for ₹1,234.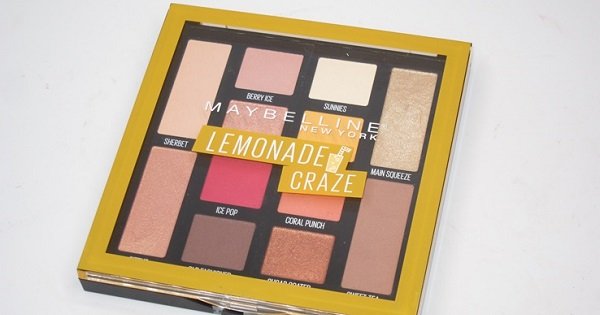 5. Wet n Wild Color Icon Pencils
This thin pencil by Wet n Wild can be used as a lip liner and a eye liner. This 2-in-1 colour pencil is waterproof, smudge-proof, easy to use and they come in a variety of colours that you can choose from.
Where to buy: Buy it from purplle.com for ₹108. 
6.
  Burt's Bees Lip Crayon
This awesome lip crayon by Burt's Bees comes in vibrant shades. They last for up to 9 hours which I think is pretty awesome. It also has moisturizing properties to keep your lips hydrated. I use this lip crayon while going to office and I have to say that I have been complimented quite a few times. So, personally I am happy with this product. 
Where to buy: You can buy this product from amazon.in for ₹1,245.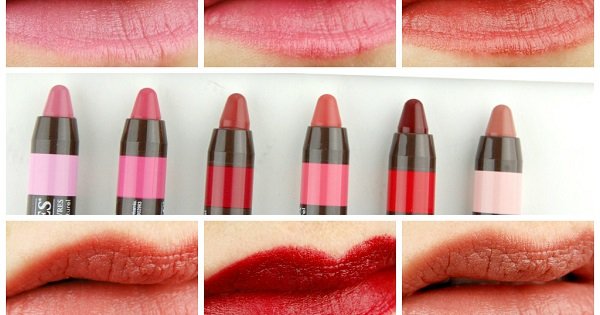 7.  L'Oreal Paris Brow Artist Xpert
The Brow Artist Xpert by L'Oreal Paris is one of the first retractable brow pencil that is available in the market to give you perfectly defined, fuller looking brows. If you have thin eyebrows just like me then this product is what you need to buy right now to make your bows look fuller. It comes with a triangular shaped tip which makes application easy and the styling brush helps groom the brows into place. It will definitely give your brows a natural finish. 
Where to buy: Buy it from nykaa.com for ₹616.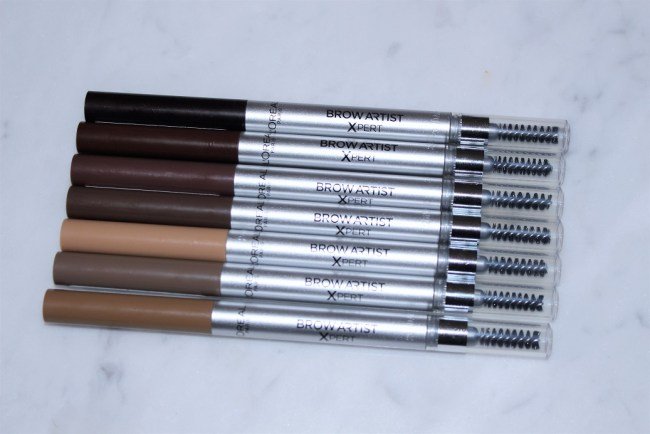 8. MAC Zoom Lash Mini Mascara
Highlight your eyes and show off your long lashes with the Zoom Lash Mini Mascara by MAC if you want to make some heads turn. This mascara is easy to apply and it adds drama, instant volume and curls to your lashes that lasts for up to 24 hours. It has a velvety, creamy texture that feels light and supple. Also, the ultra-sculpted brush that this mascara comes with has three-sided fibers that helps in separating each lash. It is available in different colours that you can choose from. So, flutter all you want. 
Where to buy: Buy it from shoppersstop.com for ₹900.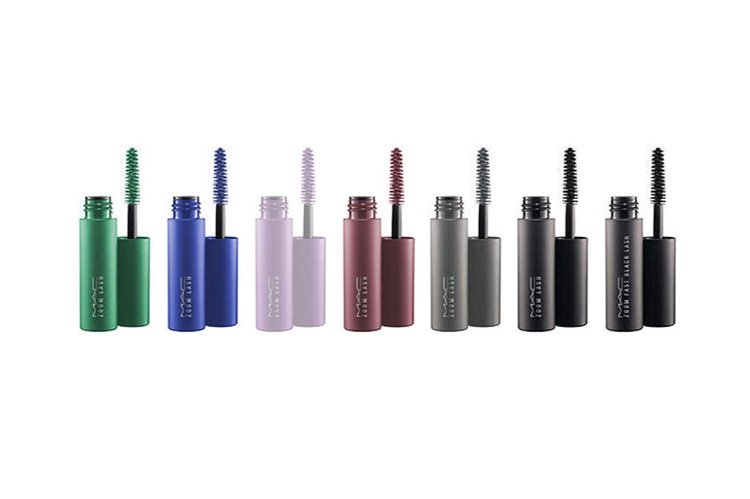 9. Nykaa Get Cheeky! Blush Duo
Want a rosy tint on your cheeks? If yes, then buy the Get Cheeky! Blush Duo by Nykaa. It highlights and adds a natural blush to your cheeks. This palette has two shades of pink that will suit every skin tone. It comes with a dominant colour and a subtle colour that you can use for blending and softening edges. And, you'll be glad to know that this blush duo is infused with radiance-boosting minerals. It is light, silky and gives a luminous finish. Yes, the shades blend effortlessly into the skin which can easily enhance the apples of your cheeks.
Where to buy: Buy it from nykaa.com for ₹594.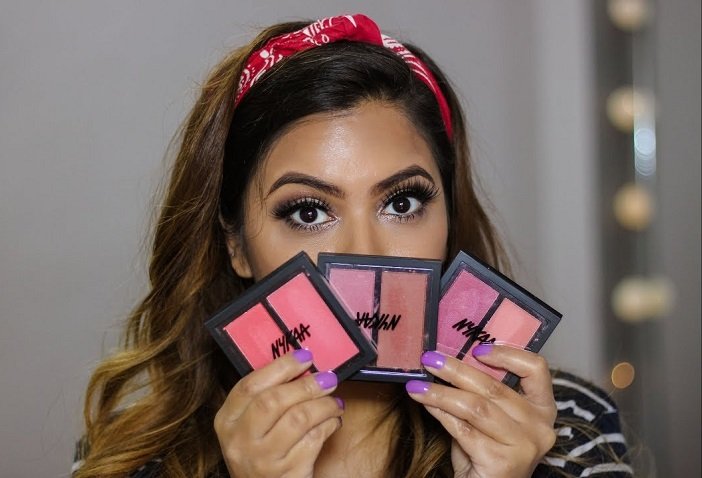 10. NYX Professional Makeup Wonder Stick
Wouldn't it be easier if one product could be used for more than one thing? Well, this all-purpose wonder stick by NYX Professional Makeup is capable of doing just that. This 3-in-1 stick can be used as a concealer, contour and a highlighter as well. You can use one side of the stick for highlighting and the other side for sleek contouring and concealing. This product comes in various shades to suit every skin tone and it has a creamy texture which makes blending way easier. This wonder stick will definitely create an illusion of a stronger jawline, slimmer nose and chiseled cheeks. Try it out yourself.
Where to buy: Buy if from nykaa.com for ₹668.
Hurry, buy your favourite cosmetic product before they go out of stock. You can thank us later.