The party season is FINALLY here!
Which means it's officially the season of a zillion celebrations; right from the winter chills to the hot cocoa, layering clothes, Christmas and New Year parties and, of course, loads and loads of desk-to-drinks look transformations! Amirite? But can we give a moment to address the biggest con of this season? Yes, all those hair troubles! Read: Dry, flaky and dull mane.
But can we give it up to the woman who literally gave us the elixir to save us from our hair-care woes and spin them into a shiny mane? It was beauty trailblazer Edna L. Emmé who founded TRESemmé in 1948. The mantra that goes- "If a woman is feeling low in her mind, a trip to the beauty shop will pep her up every time," was enough sass-worthy to be adhered by a million women. 
Psst! Who knew getting salon style hair care at home could be this easy?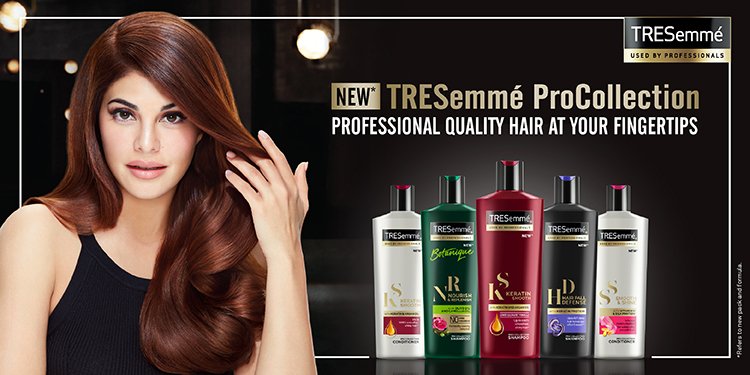 But why TRESemmé, you ask? If you're an urban-hustler, like most other women out there; being a glamorous multi-tasker can be hard. TRESemmé gives you model-esque hair at the ease of your home, without you having to shell out a hefty amount on a salon trip. Easy, right?
To celebrate their 5th anniversary, the good folks at TRESemme have relaunched with totally new packaging and formulation and is called the Pro Collection range.
With high-quality ingredients like Keratin proteins, Argan oil, camellia oil, marine minerals, and others; these formulas will truly give you the best tresses of your life! Now with TRESemmé ProCollection for your hair-care rescue, a 'bad hair day' should be least on your monthly calendar, right? The best part? It's sitting right there in your dressing room!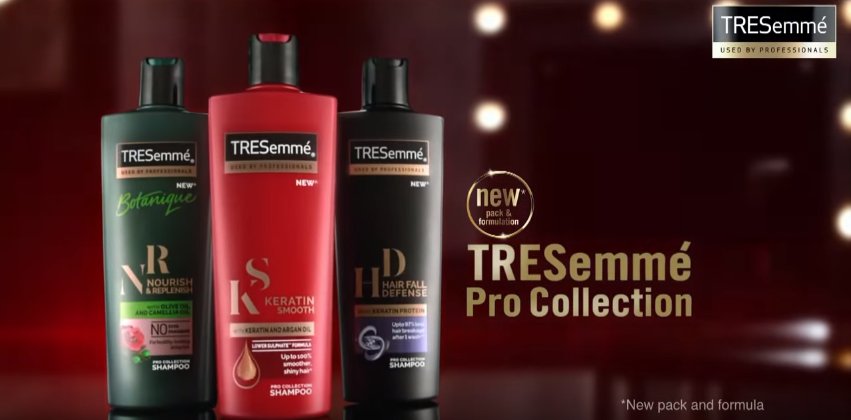 Care to try out a super-chic vintage wavy bob this party season?
So whether you're aiming at turning your limp hair into luscious locks or trying to achieve a messy ponytail this party season; don't let the winter ruin your hair parade. TRESemmé gives you these totally doable looks that have an effortless feel, yet look super-chic.
Click here to test drive all these looks right now!