Shark Tank India is a great show for Indian entrepreneurs to avail funding and guidance from some of the prominent founders in the country. While judges ask the startup founders about their journey, revenues, profits, etc, we thought of asking the same questions about the Shark Tank India Season 2 judges as well. And here are the answers.
1. Anupam Mittal | People Group
Anupam Mittal worked at MicroStrategy for four years before starting People Group, which has created businesses like Shaadi.com, Makaan.com, Mauj Mobile, etc.
How Shaadi.com started?
Shaadi.com is one of the most prominent wing of People Group. The seed for the venture was planted by Anupam Mittal in 1996. In 1997, he started Sagaai.com as an experiment. But it wasn't until 2001 that he put all his resources to making this venture work, including changing the name to Shaadi.com.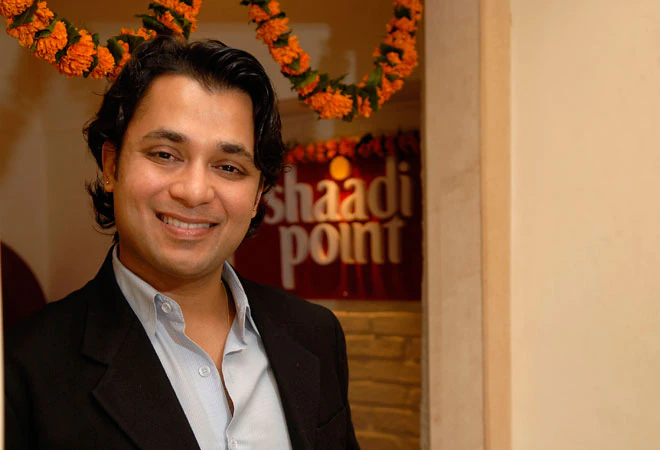 Shaadi.com's Funding & Profit
Shaadi.com raised $8 million from Sequoia Capital in March, 2006 in an unknown funding round. By then Anupam Mittal had also started Mauj.com, and between the two ventures, he raised $20 million.
In an interview last year, Anupam Mittal said that the business is profitable and they are planning to go for an IPO (Initial Public Offering) by the next fiscal year, although their profit is unknown.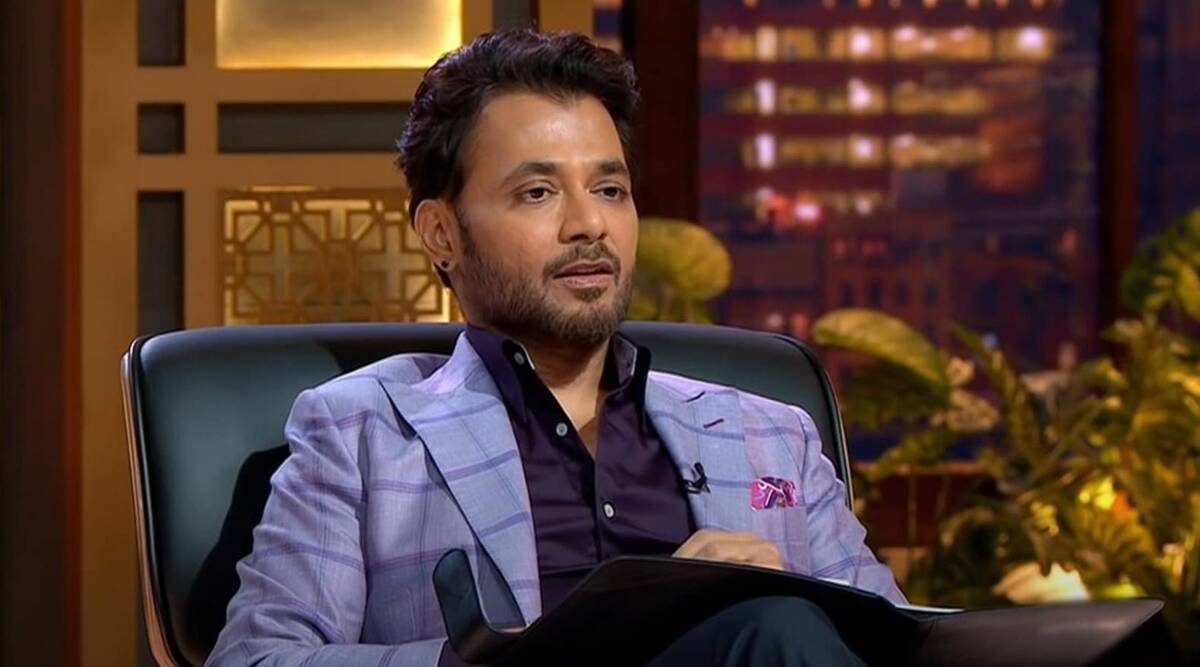 Anupam Mittal's Investment
Anupam Mittal has invested in several businesses like Ola, InstaLively, Druva, PrettySecrets, etc. He become a household name, thanks to Shark Tank India and has appeared on both the seasons of the show. In Shark Tank India Season 2, he has invested ₹3.18 crores.
2. Aman Gupta | boAt
Aman Gupta is a first-generation entrepreneur and has started boAt in 2016, which has been hailed as India's no. 1 earwear audio brand. Since 2020, boAt has become the 5th largest wearables brand globally.
How boAt started?
Aman Gupta started his journey as an Assistant Manager at Citi Group. He worked there for two years, ventured into different organizations at different roles thereafter, even started a Telemedia and a Marketing company, before he founded boAt, a lifestyle brand, in 2016 with Sameer Mehta. boAt was a bootstrapped startup, which the founders started with a capital of around ₹30 lakh.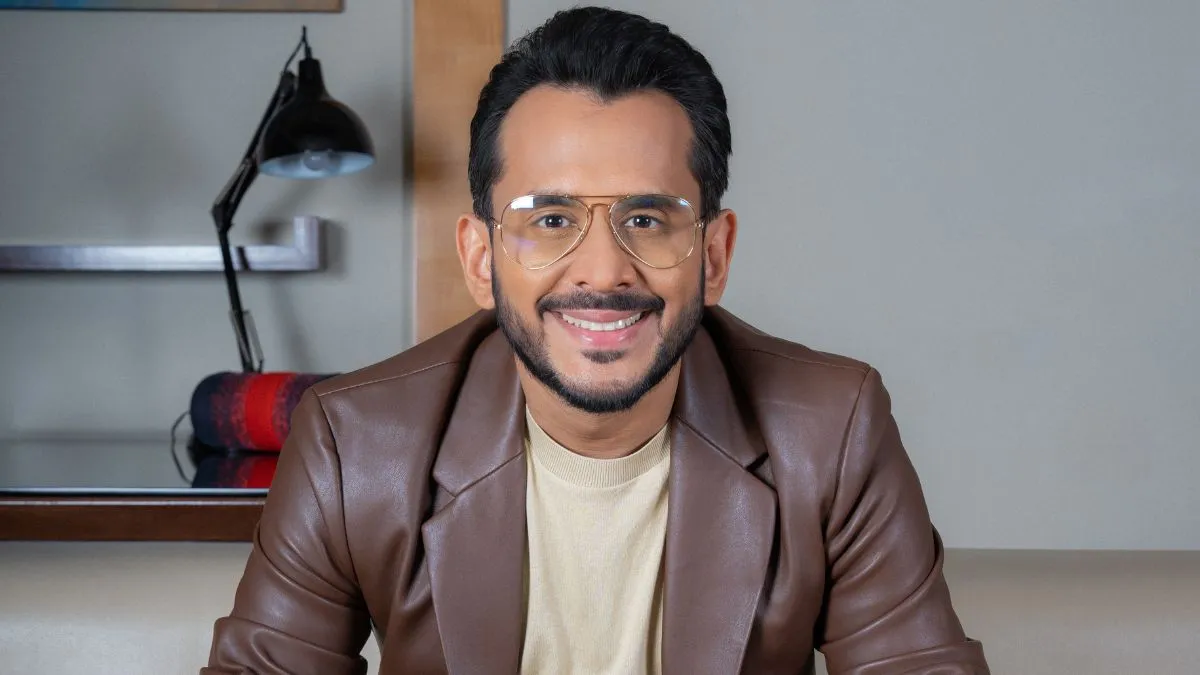 boAt's Funding & Profit
boAt is currently valued at $1.4 billion, after a Series C funding or ~$60 million, or ₹500 crores. It has had a total funding of $116.3 million till date from Qualcomm Ventures, Innoven capital, Warburg Pincus and Fireside Ventures, among others.
boAt reported revenue from operations of ₹2,873 crore for FY 2022, with a profit of ₹68.70 crores, according to YourStory.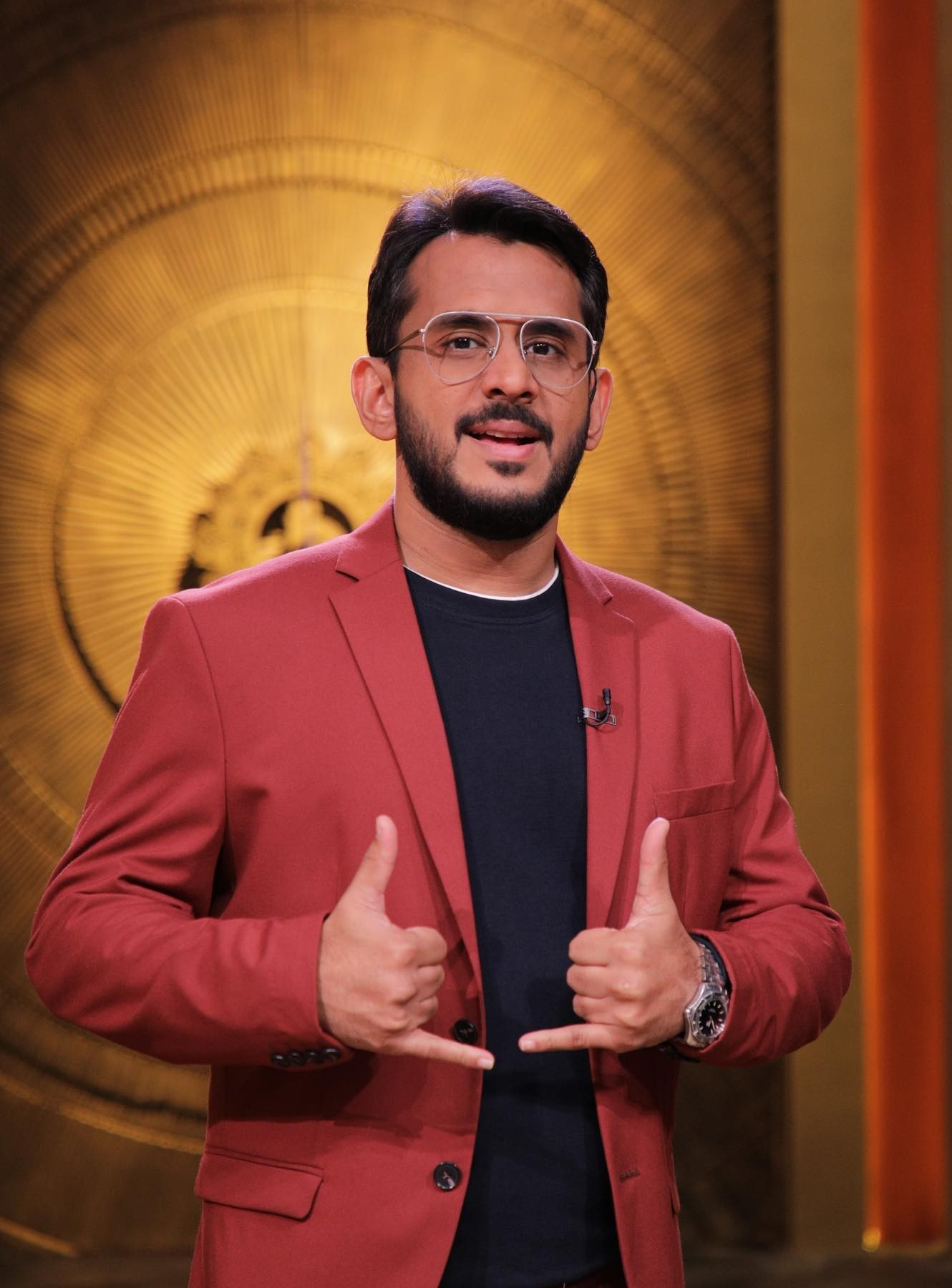 Aman Gupta's Investment
Aman Gupta has invested in several companies like Licious, Shiprocket, Stage, etc. He raised to prominence after appearing as a judge in both the seasons of Shark Tank India. In the first three weeks of the second season itself, Aman Gupta has invested ₹5.17 crores, the second highest this season.
3. Namita Thapar | Emcure Pharmaceuticals
Namita Thapar is the Executive Director of Emcure Pharmaceuticals. The company was founded in 1981 by her father, Satish Mehta, who is a second-generation entrepreneur.
Namita Thapar's journey with Emcure
Namita Thapar completed her Chartered Accountancy and went for an MBA from Fuqua School of Business. She worked at Guidant Corporation, USA for 6 years, before she decided to come back to India and grow her family business. She joined Emcure as the CFO and subsequently grew her responsibilities and became the Executive Director of the company. She manages Emcure's largest business unit, the India Business.
She also leads Incredible Ventures Ltd, an education company that teaches entrepreneurship to 11 -18 year olds.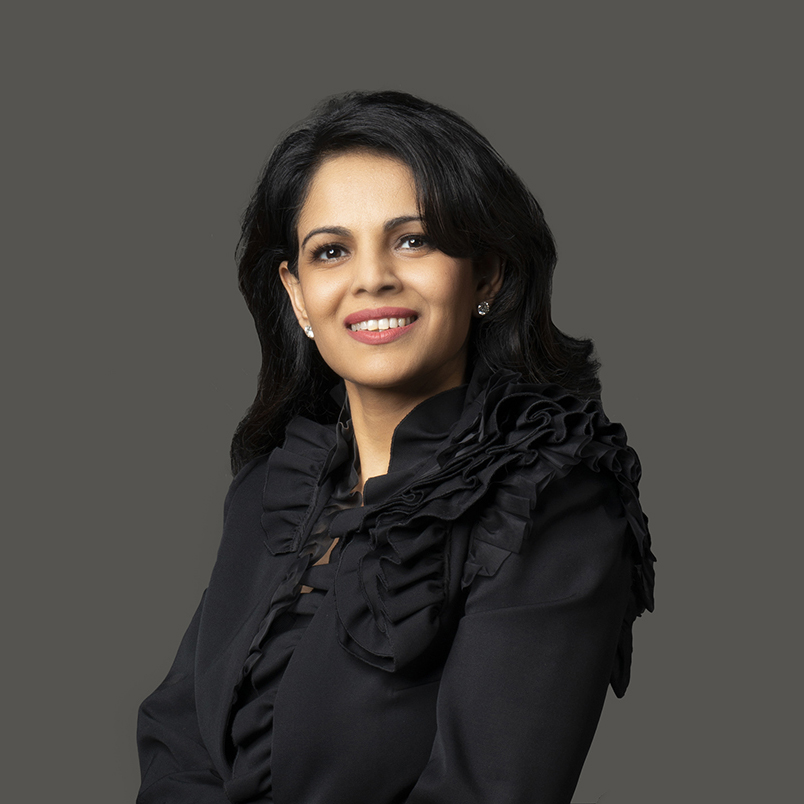 Emcure's Funding and Profits
Satish Mehta started Emcure Pharmaceuticals with a loan of ₹3 lakh back in 1981. Today, the company is valued at around ₹5,000 crores. In the FY21, Emcure locked in a revenue of ₹6,091.8 crores, and earned a net income of ₹418.6 crores.
Namita Thapar's investment
Namita Thapar became a household name after appearing as a judge in both the seasons of Shark Tank India. Although she gets out of a lot of deals because of her lack of expertise, she is still the one who has invested the most (₹7.32 crores) in this season till now.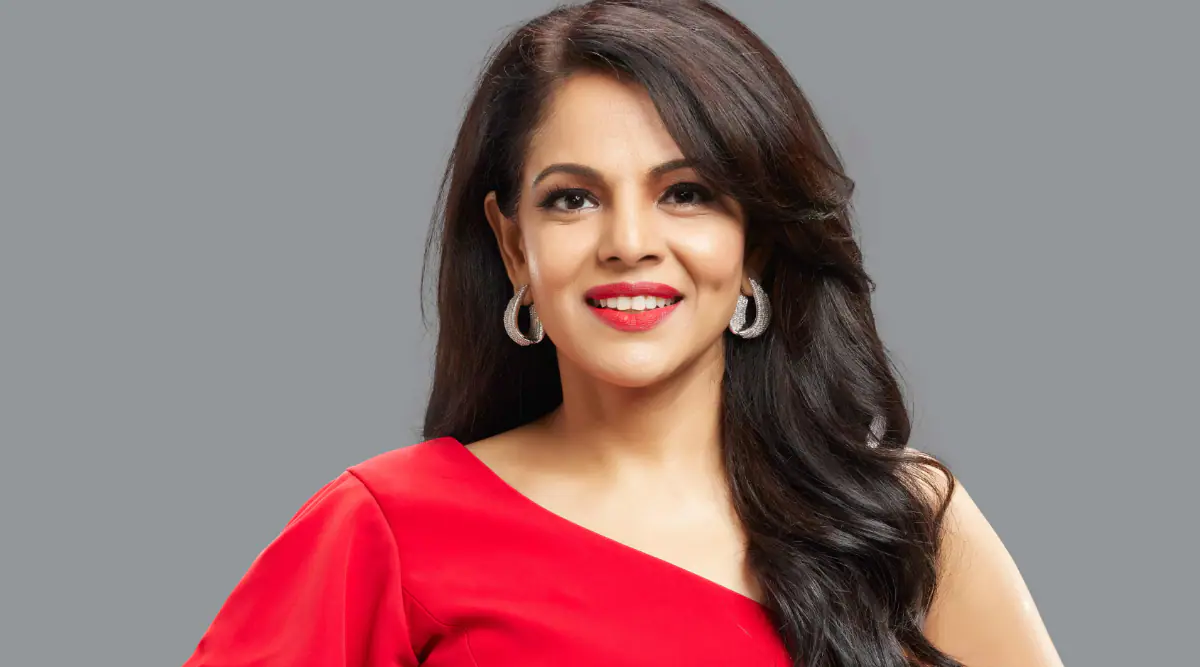 4. Amit Jain | CarDekho
The newest Shark in the tank, Amit Jain worked as a Software Engineer at TCS for a year, and then at different roles at Trilogy for almost 7 years, before he started his first venture.
How CarDekho started?
Amit Jain started GirnarSoft in 2007 with his brother Anurag Jain. After a year, the brother duo started another venture, CarDekho, under GirnarSoft's umbrella, which has now become a Unicorn.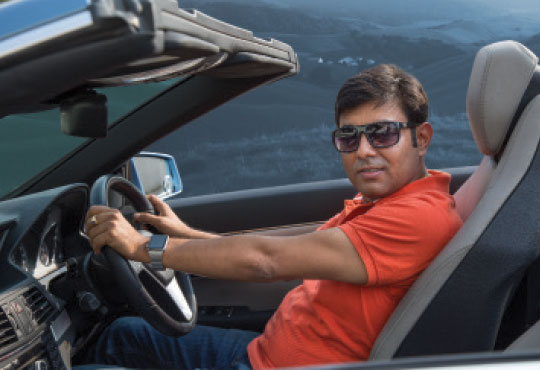 CarDekho's Funding & Profit
CarDekho is a Unicorn with a valuation of $1.2 billion. As of FY21, it earned a revenue of $108.04 million or ₹884.4 crores. It has received a total funding of $497.5 million spread across 9 funding rounds. Some of their prominent investors include Sequioa Capital, HDFC Bank, LeapFrog Investments, etc. For FY22, CarDekho has suffered losses of around ₹246 crores.
Amit Jain's investment
Amit Jain has has come up as the new judge in Shark Tank India Season 2. He appeared pretty late in the tank, but has invested around ₹2.36 crores by the end of three weeks.
5. Peyush Bansal | Lenskart
Peyush Bansal is one of the most loved judges on Shark Tank India. He started his journey as a Program Manager at Microsoft after completing his Engineering from McGill University.
How Lenskart started?
Peyush Bansal started five companies apart from Lenskart, but it was the eyewear retail chain that became a huge success. After completing his Masters from IIM Bangalore, Peyush started Lenskart in 2010. He also co-founded Lenskart Vision Fund back in October 2020 to invest in entrepreneurs who are trying to disrupt the eyewear space.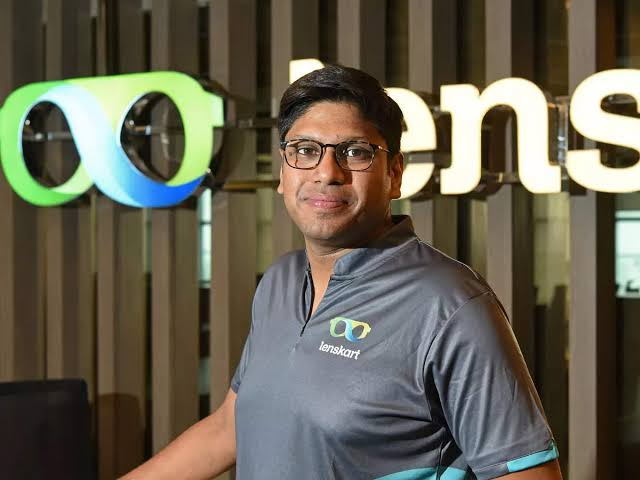 He also started Lenskart Foundation back in 2021, which provides free eye care to the underprivileged children and aims to eradicate refractive error based blindness from every nook and corner of the country.
Lenskart's Funding & Profit
As of December 2022, Lenskart has raised about $980 million from investors like Avendus Future Leaders Fund II, Alpha Wave Ventures and Epiq Capital, among others. Lenskart's revenue for FY22 was ₹1,618.30 crores, with a consolidated loss of ₹102.3 crores.
Peyush Bansal's investments
Peyush Bansal won everyone's hearts when he invested in Jugaadu Kamlesh's invention. His investments have always been somewhat social-driven. He has invested in companies like Dailyobjects, Infeedo, Shiprocket, etc. In the second season of Shark Tank India, he has invested around ₹4.8 crores by the end of the third week.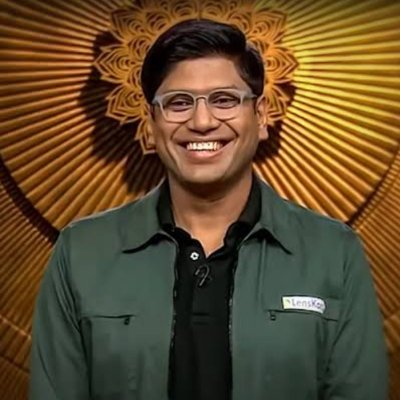 6. Vineeta Singh | Sugar Cosmetics
Vineeta Singh has always been entrepreneurial. After completing her MBA from IIM Ahmedabad, she rejected a placement offer of ₹1 crore per annum from a global investment bank to start her own HR services startup.
How Sugar Cosmetics started?
Although her first startup didn't work out well, that entrepreneurial keeda led her to start Fab Bag in April 2012 and Sugar Cosmetics in July 2015.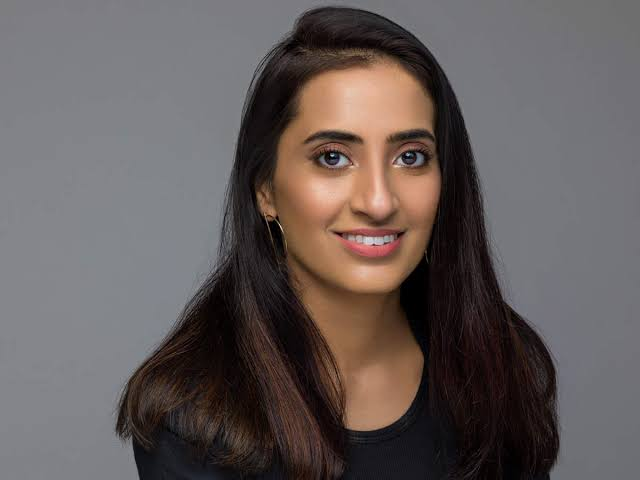 Sugar Cosmetics Funding & Profit
In 2022, Sugar Cosmetics raised $50 million in Seried D funding at a valuation of $500 million. This round was led by by the Asia fund of L Catterton with participation from existing investors like Elevation Capital, A91 Partners, and India Quotient. It has raised almost $100 Mn in aggregate so far. In the FY22, Sugar Cosmetics reported a loss of ₹75 crores.
Vineeta Singh's investment
Vineeta Singh has invested in several startups like JoshTalk, JhaJi Store, GetAWhey, etc. She has been a judge on both the seasons of Shark Tank India so most of her investments are in the startups appearing on the show. In Season 2 of Shark Tank India, Vineeta Singh has invested around ₹2.95 crores by the end of the third week.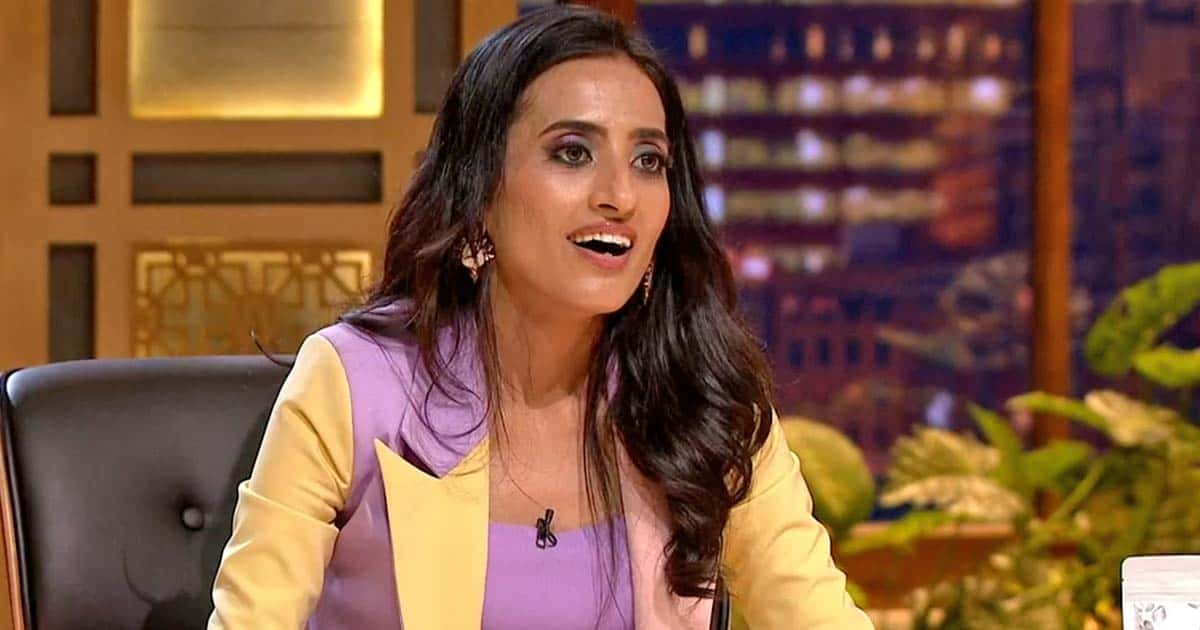 Check Out | From Peyush Bansal To Aman Gupta, Here's How Much Equity Shark Tank India Judges Hold In Their Company