There has been a lot of talk-in-the-town about body shaming and body image lately. Various influencers through out the world are revealing their flaws and urging people to not try and attain 'perfection' that they often see on magazine covers and million of photo-shopped internet images.
What got our attention was this particular Instagram post by Malin Olofsson, a body-positivity fitness blogger from UK who recovered after 15 years of anorexia.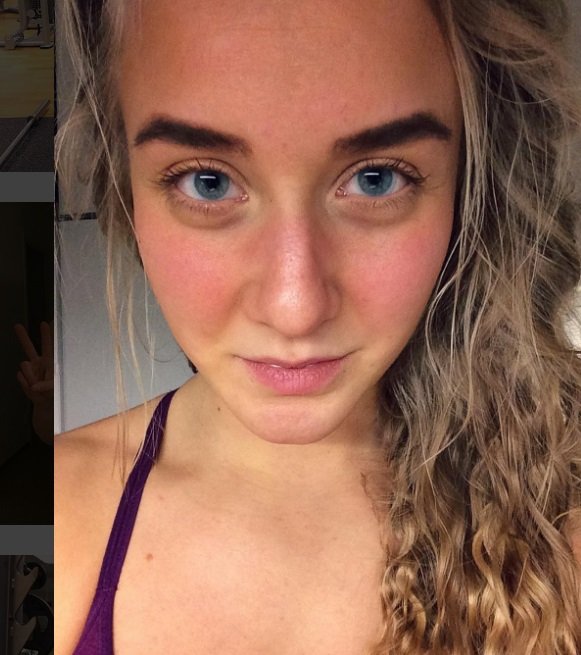 With a following of over 13k, Malin talks about how periods affect a woman. Highlighting the same, she posted an image of herself showing the 'visual signs of PMS'.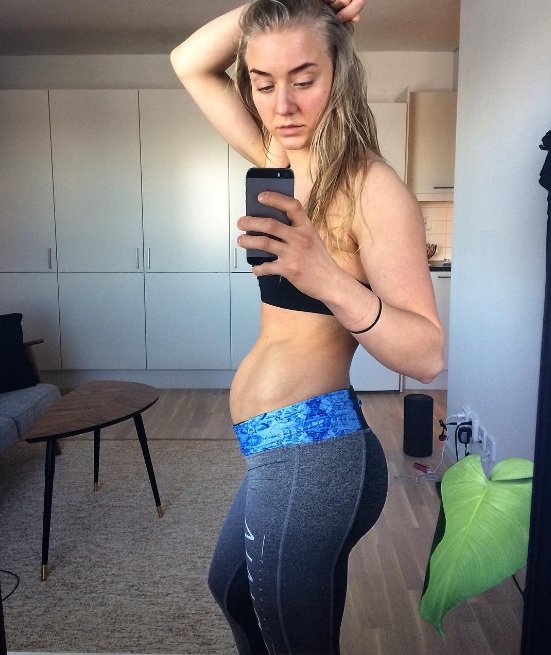 Malin captioned this image saying,
-------------------------------------------- Some of you have seen this before. Some of you haven't. Some of you experience and go through this yourself once a month. Some of you will be disgusted. Some of you will sigh with relief and think -Omg I'm not alone. Some of you will not read this caption and presume that I'm pregnant. -------------------------------------------- This is the visual signs of PMS for me and many other women. For some it's less extreme, for some it's more. Water retention is a very normal and common symptom of PMS. Some women will hardly notice it and some go through immense discomfort for a couple of days a month. It can start anytime between ovulation and your period. -------------------------------------------- THIS 👏🏽 IS 👏🏽 NORMAL. This is nothing to be ashamed of. Yes - it is very uncomfortable, and yes - it is really difficult to not feel like you must hide it and try to suck your stomach in. I've stopped. I've decided that breathing is more important than what other people may or might think. I've decided that my body's reaction to the hormonal change is not going to be an aspect that I let contribute to my already unstable mental state. Because when I have PMS, I already feel like dying. And I've decided to love my body no matter how I feel about life. -------------------------------------------- Do not blame your body for how you're feeling. It is never your body's fault. It is never anything wrong with how your body looks. Yes - your body might experience discomfort due to hormonal changes - so instead of making it worse through shaming your body, try doing the opposite. Realize that this is when you need extra self-care and self-love. Realize that you don't have to be ashamed and hide. You are perfect and your body is just doing it's job.
In another post, she talked about body-positivity quoting her own example and how she hated her own body for the longest time.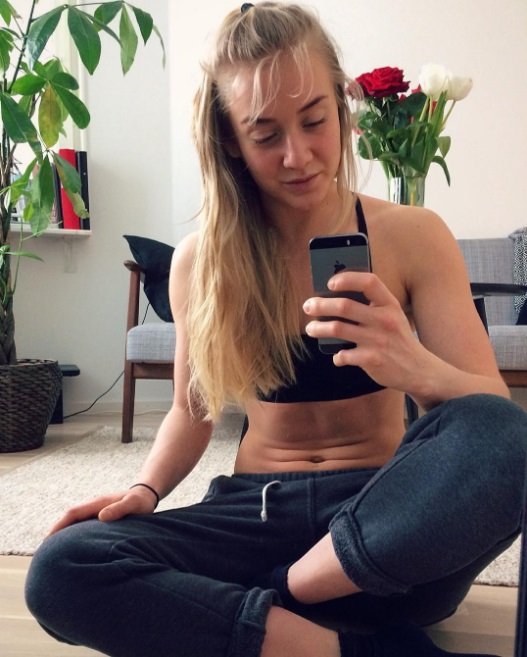 Periods are hard. They hold the power to destroy one's self image in more than just physical terms. This message illuminates a beautiful way to make a lot of girls and women around the world understand that they are not alone.
You are worth it.