Post Diwali, Delhi has been experiencing a crippling pollution crisis. The situation is so alarming in the capital that it cemented its position as the most polluted city in the world. Not only is the air in the city pretty much poisoned, the rivers and lakes are, as usual completely toxic as well.
Recently, thousands of devotees were pictured celebrating Chhath Puja on the banks of river Yamuna in Delhi. As reported by The Indian Express, the river which was ridiculously polluted anyway has been turned into a literal sea of froth because of Delhi's high pollution level these days.
Although these depressing pictures of the Yamuna river are going viral because of the added effects of the toxic matter in the city's air, it is to be noted that this bubble bath occurrence takes place every year.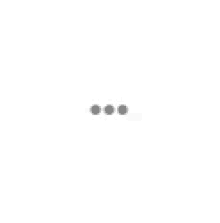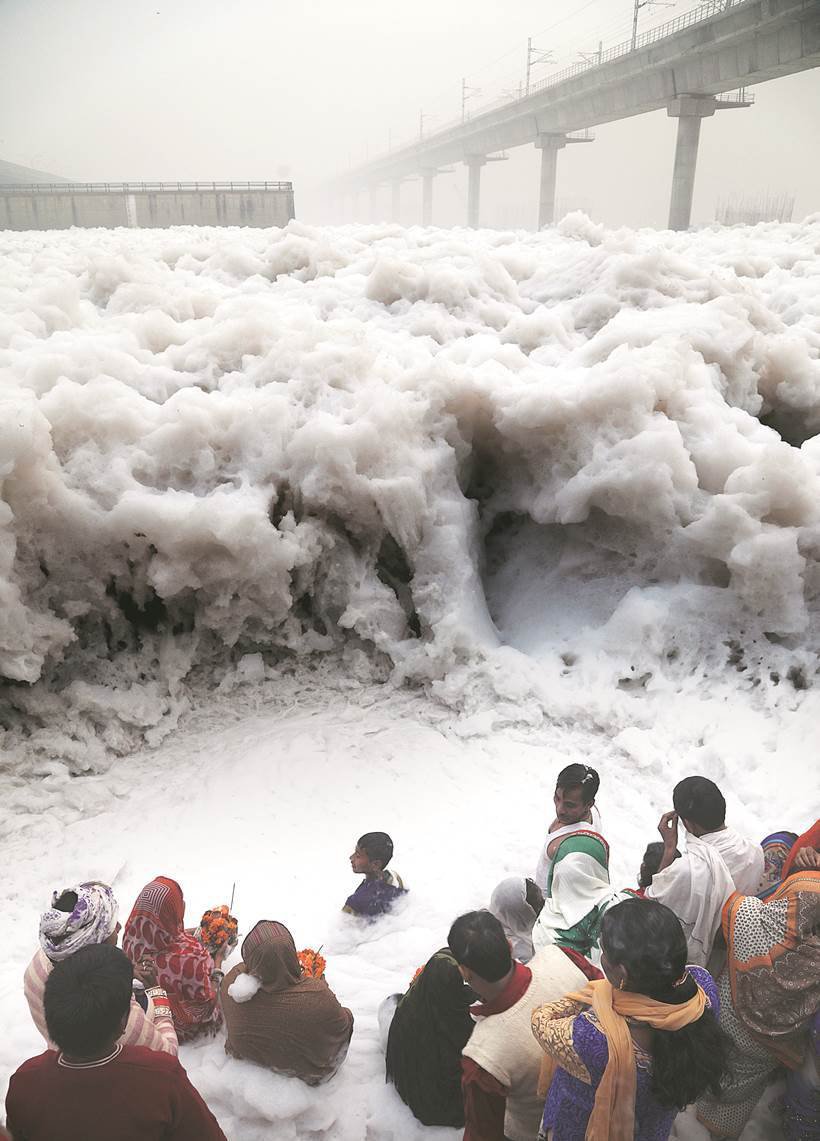 Despite all the toxicity, invisibility and hazardous smog, the devotees still paid obeisance to the sun god immersing themselves in the foam during the 4-day festival.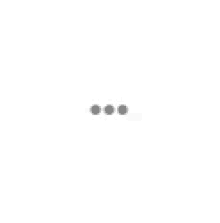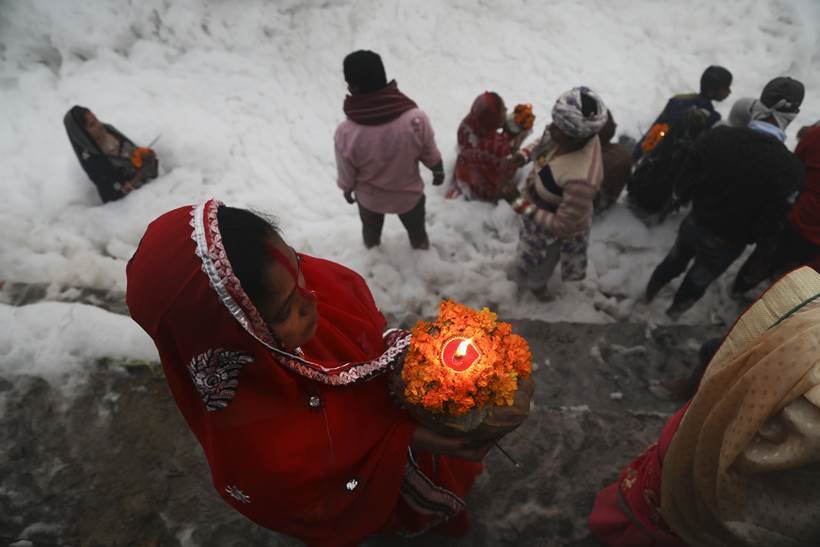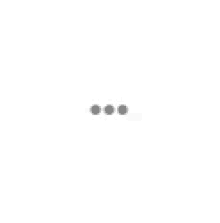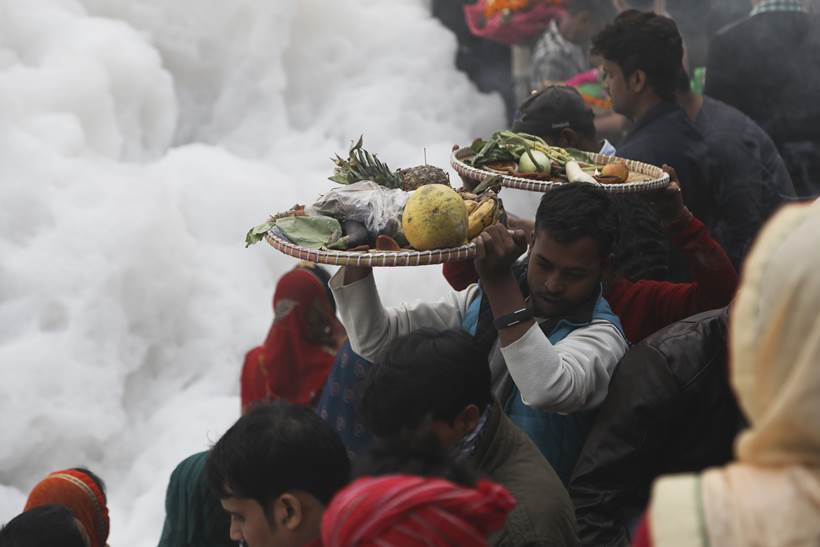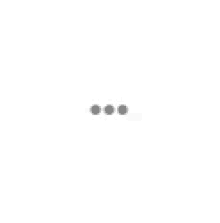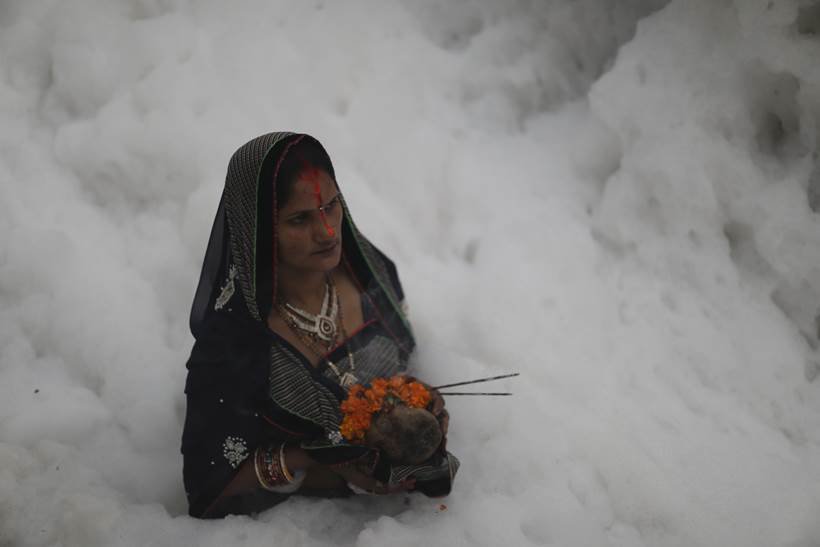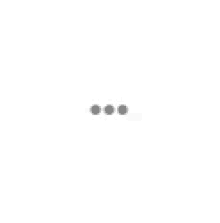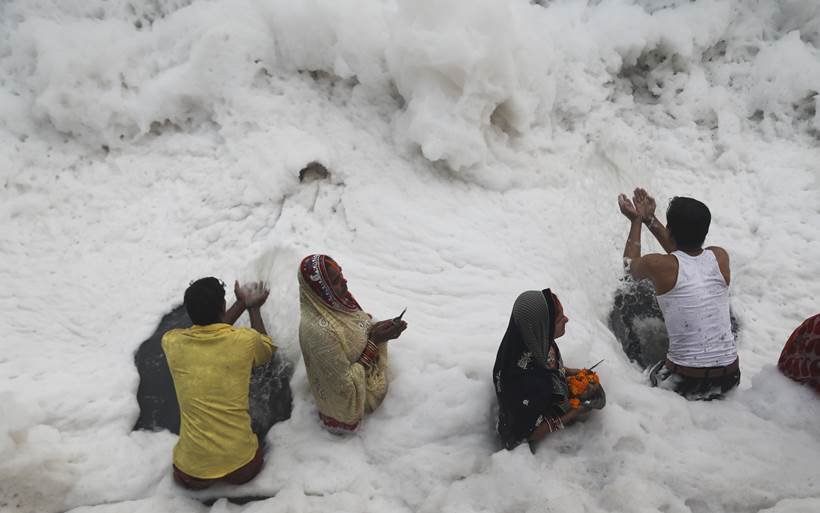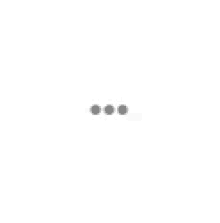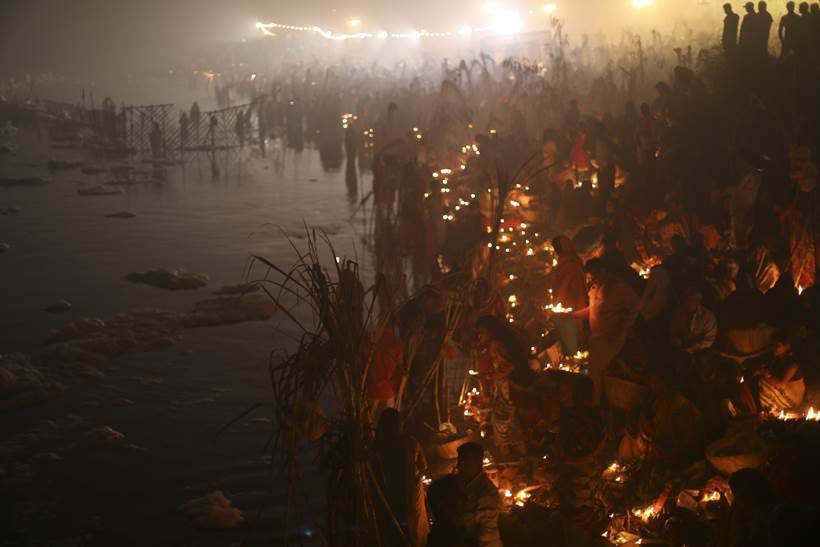 Yamuna's pollution level is so bad that parts of it have been labelled 'dead' as there is no oxygen in it for marine life to survive. The river, which plays an important role in many religious ceremonies performed by Hindus, is home to the city's industrial waste and residential waste where people even wash their clothes and utensils on a regular basis. The worst part is that the situation only got triggered with the poor air quality that enveloped the city with smog post Diwali. Here are some pictures from the past: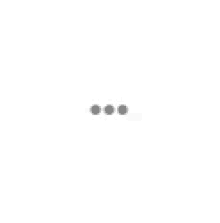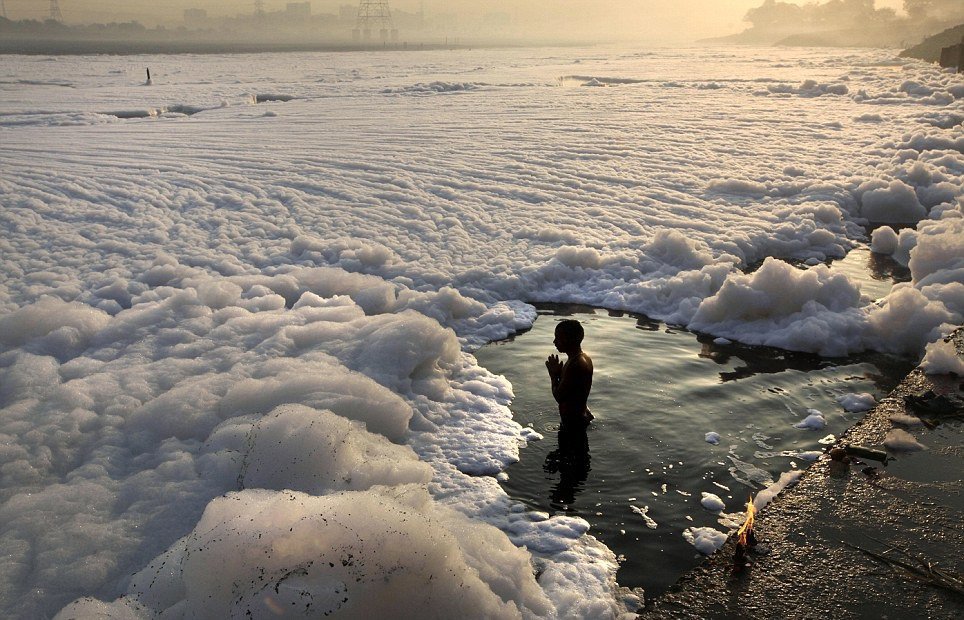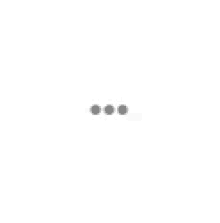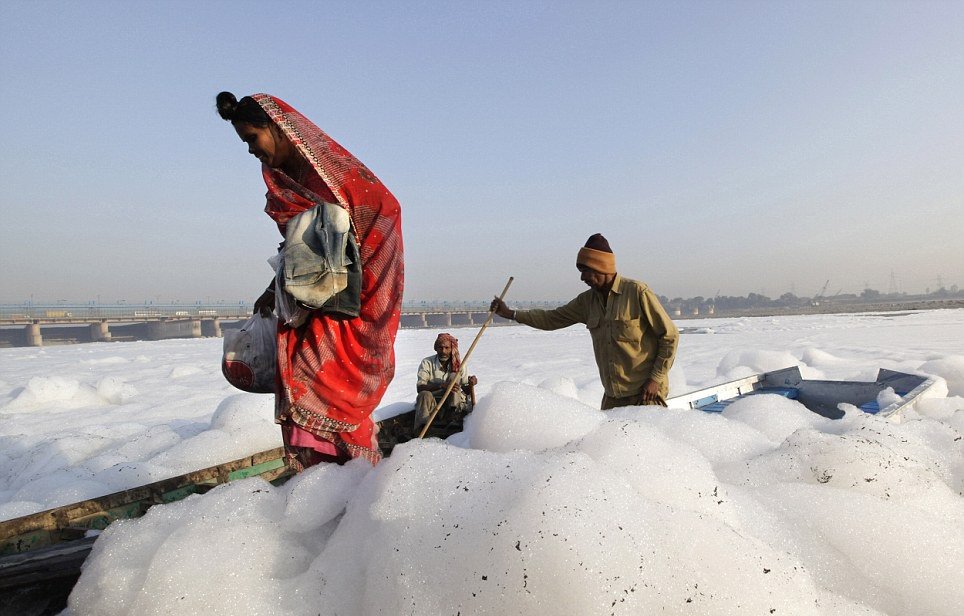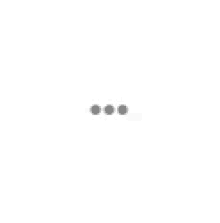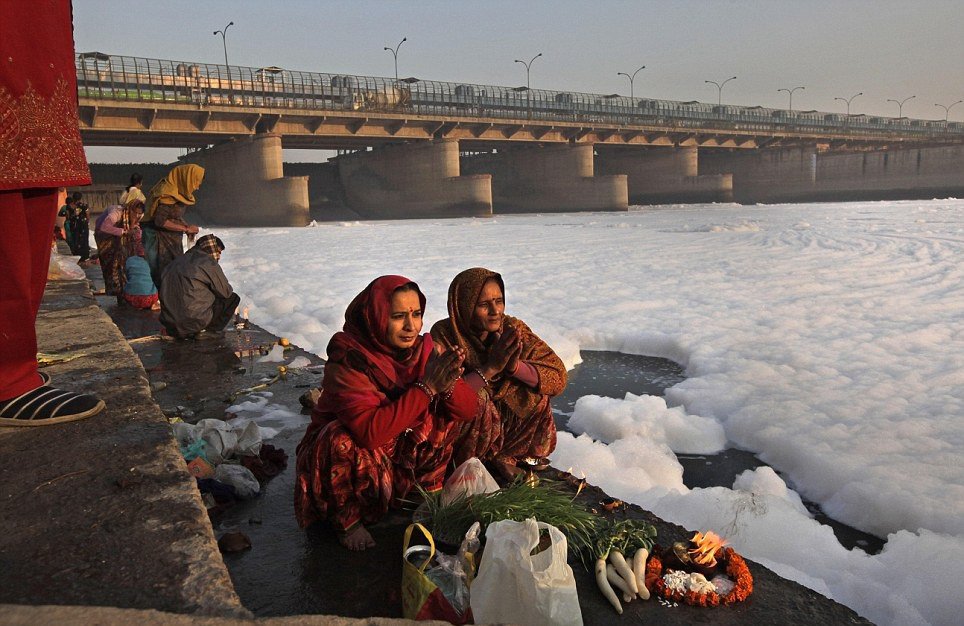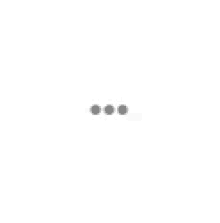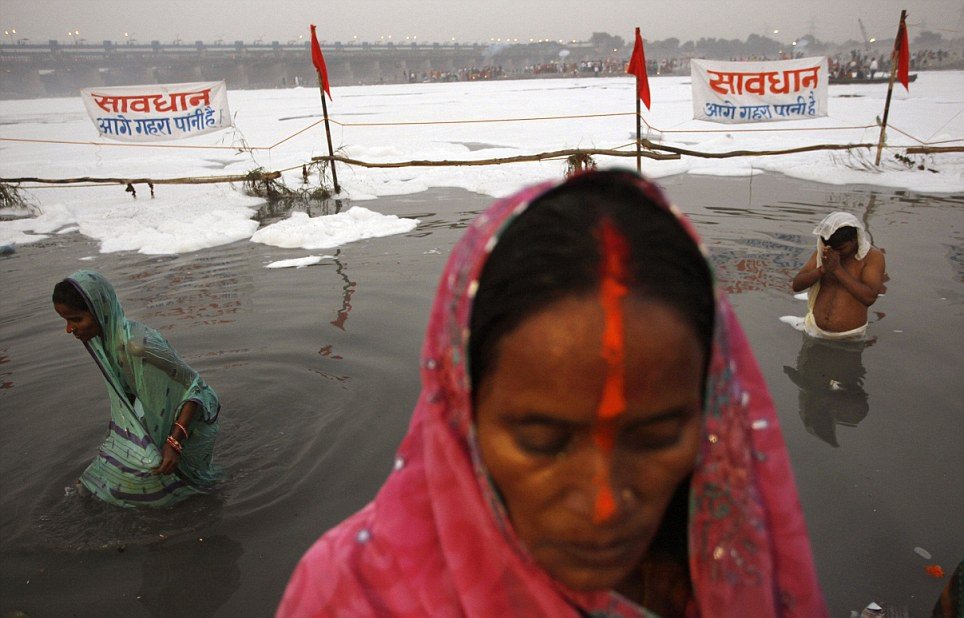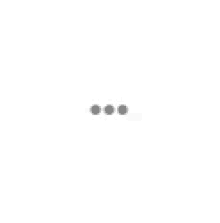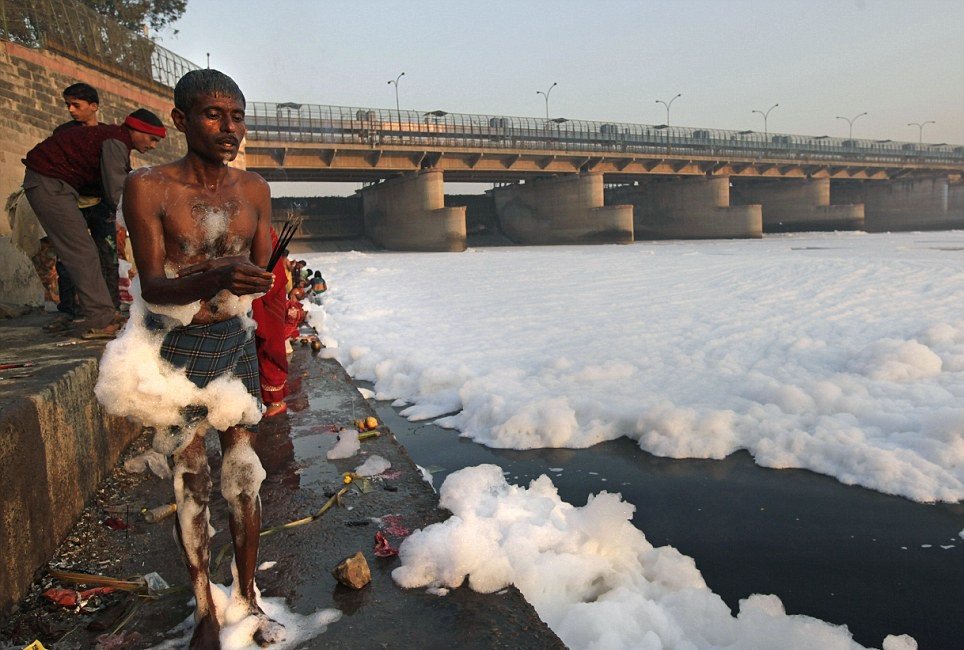 While people are still gasping for breath in the capital, the effect of smog on the already polluted waters of Yamuna is just saddening. We hope the authorities are listening to our concerns.