Sponsored by
Dragonfly Experience
The ungodly summer days are on their last legs and stepping into the monsoon weather makes all of us want to do something new and exciting, isn't it? 
The weather has taken a turn for the better and it's time for y'all to plan a hatke date with your potential bae! And, since you've opened this article, I bet you were looking for some good restaurants for an amazing first date, amirite?      
So, without further ado, let me tell you about this high-energy restaurant and bar called Dragonfly Experience, which is located in New Delhi and Mumbai as well.    
Co-owned by Priyank Sukhija, a renowned restaurateur and the visionary mastermind behind brands like Lord of the Drinks, Tamasha & Plum by Bent Chair, and our favourite rapper Badshah, Dragonfly Experience is an indulgence like no other. And TBH, the delectable menu and unique vibe of this place make it a handpicked blend of experiences.         

And to validate my opinion, here I give ya 4 reasons why you must take your boo to this eatery:  
1. The menu is full of exotic dishes. And honestly, There's nothing in the world that can impress your bae better than good food!    
If you love a fusion cuisine experience, Dragonfly Experience is the place you should be heading to with your lover for a perfect date. The menu, by Chef Sagar Bajaj, comprises of various signature delicacies that are specially curated for this restaurant. And, from Asian to European, you can find a plethora of dishes that'll woo your tastebuds!   
2. The magnificent decor of this place creates a perfect ambience for your first date. Don't believe me, take a look at the picture… 
Decorated by the best designers and architects of Bent Chair, Dragonfly Experience offers a stunning vibe with eccentric furniture and lights, that's absolutely Insta-worthy! And, if you look closely, the decor theme shows the life cycle of a dragonfly, which is really cool! Also, every floor has a gigantic bar to itself, so you won't have to hustle for that drink!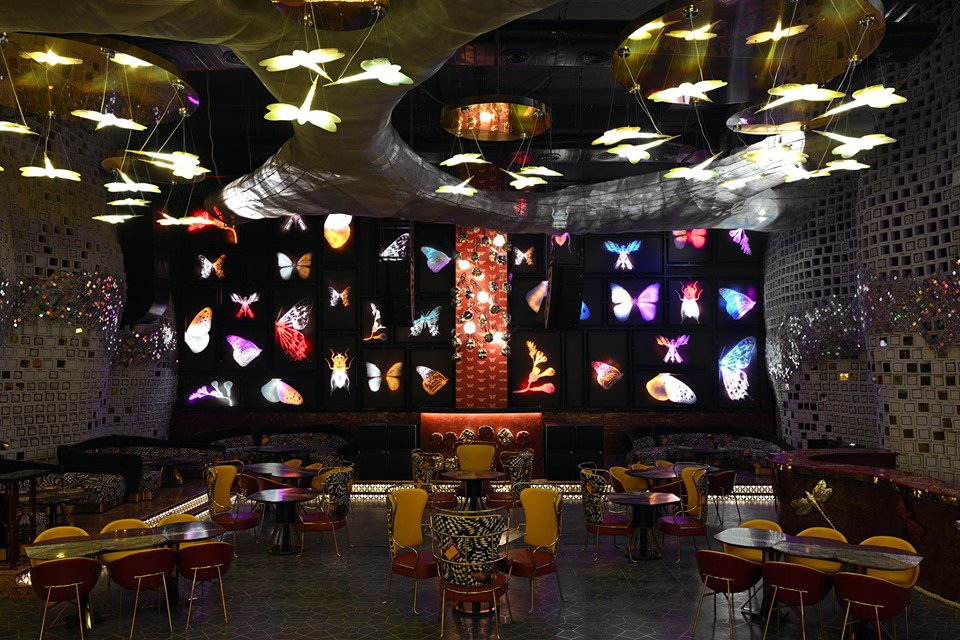 3. And, if your beau or belle is a Manga or Anime fan then, voila! This place offers 16 different types of concoctions dedicated to their favourite characters!  
The bar menu features 12 cocktails and 4 mocktails by well-renowned British mixologist, Richard J. Hargroves. And guess what? Each and every drink has a unique 'Manga' story to the orientation and design of the cocktail which makes 'em a true delight. Coupled with a selection of wines, handpicked by the certified sommelier – Magandeep Singh, you have the recipe to a perfect date!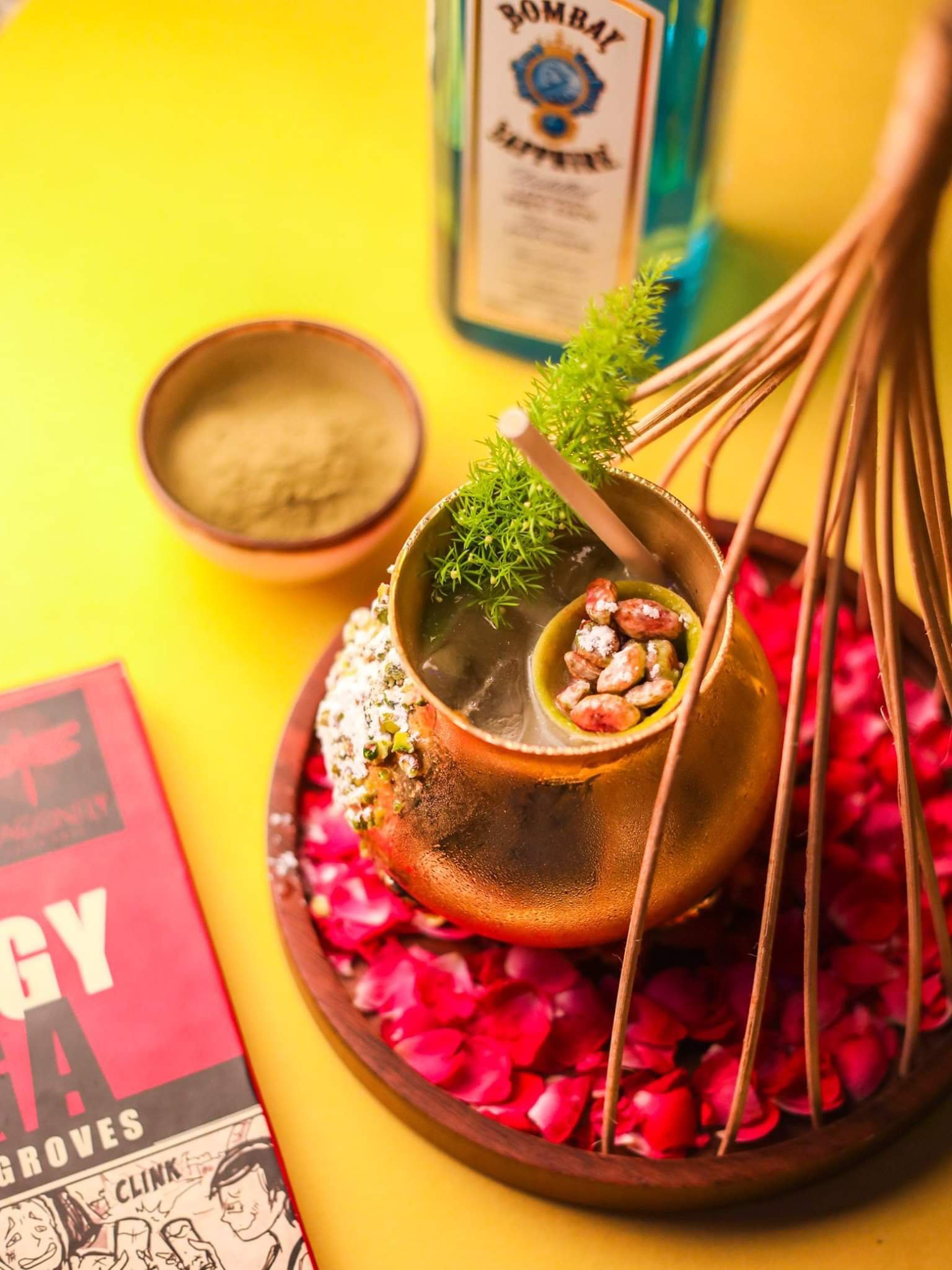 4. Dragonfly Experience offers vibes that will make you and your bae fall in love with it!  
The high-energy vibe of the place makes sure that you don't miss out on a single moment of fun with your love interest. The spectacular 3D projections, neon-highlighted walls and trippy music will take your overall experience to the next level, and will also help you maintain that perfect level of energy throughout your date! 
Ambience: check, food: check, bae: error 101.
Well, a singleton like me has a lot of right-swiping to do before I finally end up on a date at Dragonfly Experience, but all you lovebirds out there can definitely book a table. So, what are you waiting for? Treat your bae to an unforgettable romantic date at this high-energy place and enjoy the best time over exotic food and handpicked wines! *wink wink*