There are some foods you cannot forgive. No matter how healthy they are, you cannot convince yourself to let it pass through your buds (especially if you're a food-lover). Food needs to be absolutely perfect – something that entices your taste buds and announces its love for you!
Then again, there are some ho-hum staples that we can't help but abhor. But, not any more! We bring to you these interesting recipes which will make you fall in love with all the food you have been endlessly running away from!
1. Aubergine (Baingan) – Aubergine Raita (Baingan Raita)
If you can't get yourself to eat baingan, try Aubergine raita. If it's any consolation, it tastes nothing like baingan.
Does this bulbous and purple-black vegetable not look like it has something (so) sinister attached to it? Even if you roast it and literally beat the living bejesus out of it to show who's the boss, it still tastes slimy and suspicious. What on earth could make this vegetable taste better? Let us introduce you to the miracle called Aubergine raita!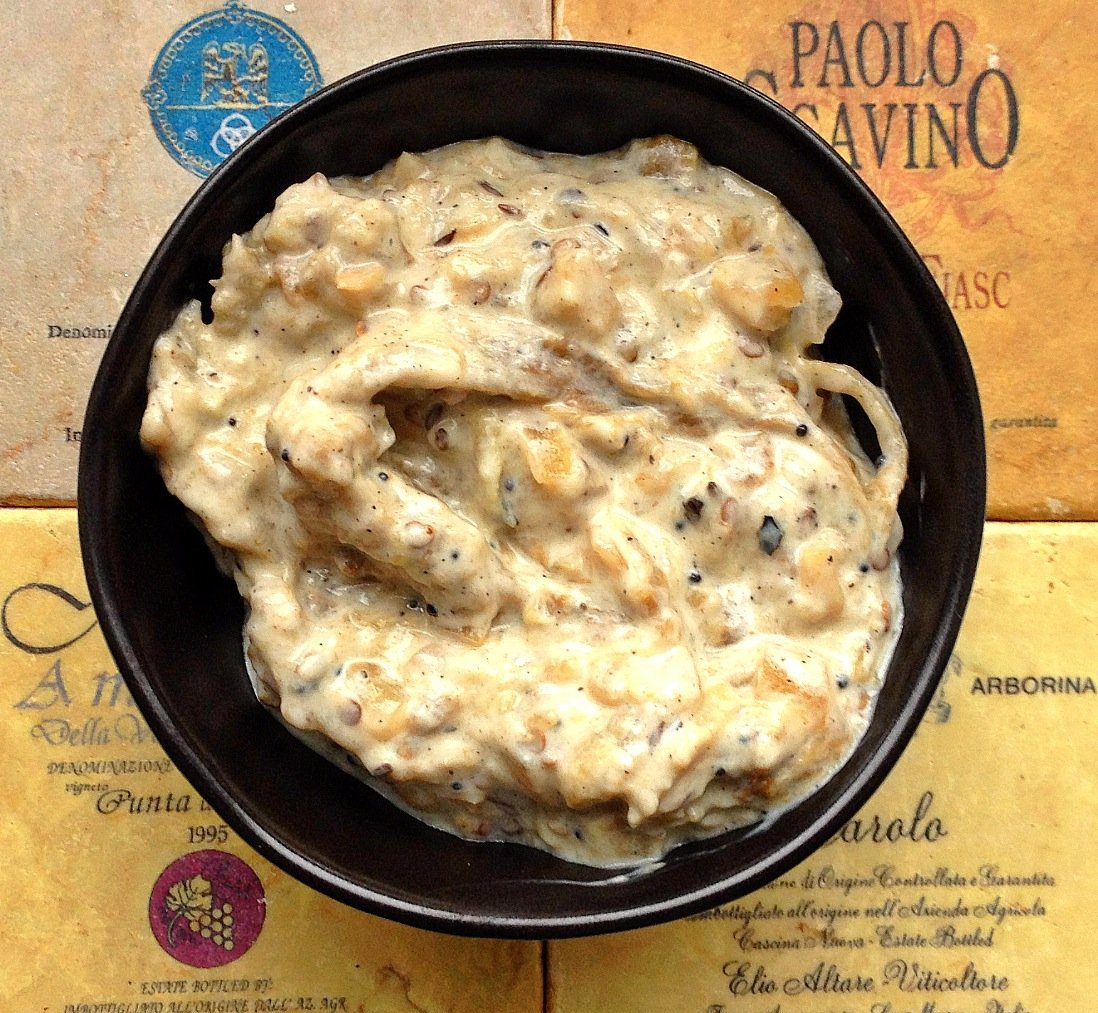 2. Bottle Gourd (Lauki) – Lauki Ki Yakhni
This version of Lauki Ki Yakhni gives the dish a silky smooth texture with a dash of spices and curd.
Whoever came up with the idea of eating bottle gourd or ghia, surely did not mean to cook it the way it widely is. If you think, this godforsaken vegetable cannot be interesting, we suggest you eat it like the Kashmiris do. Try this version of Lauki Ki Yakhni, with a dash of spices and curd to give it a silky smooth texture. (Nom, nom and more nom)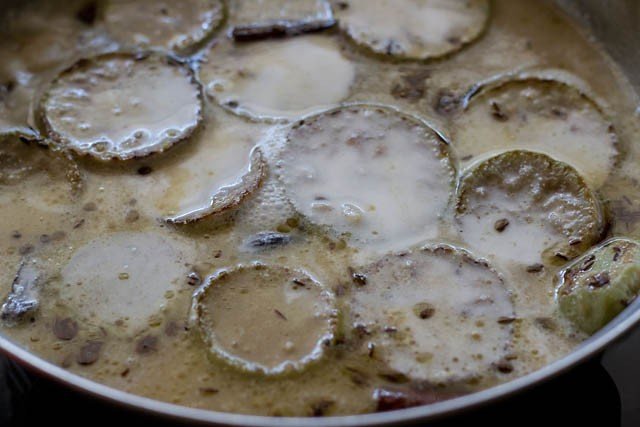 3. Bitter gourd (Karela) – Keema Bhare Karela
Stuff the karela with keema and cut down on the bitterness, with this recipe (given below).
For people, whose palates cannot tolerate anything bitter, bitter gourd must be the literal translation of a perfect nightmare! What you might not have known till now, maybe, is that there is a way to cook it which not only takes care of the bitterness but also enhances the taste of mutton/beef keema. Here, take a look at this wonder recipe for Keema Bhare Karela or bitter gourd stuffed with mutton.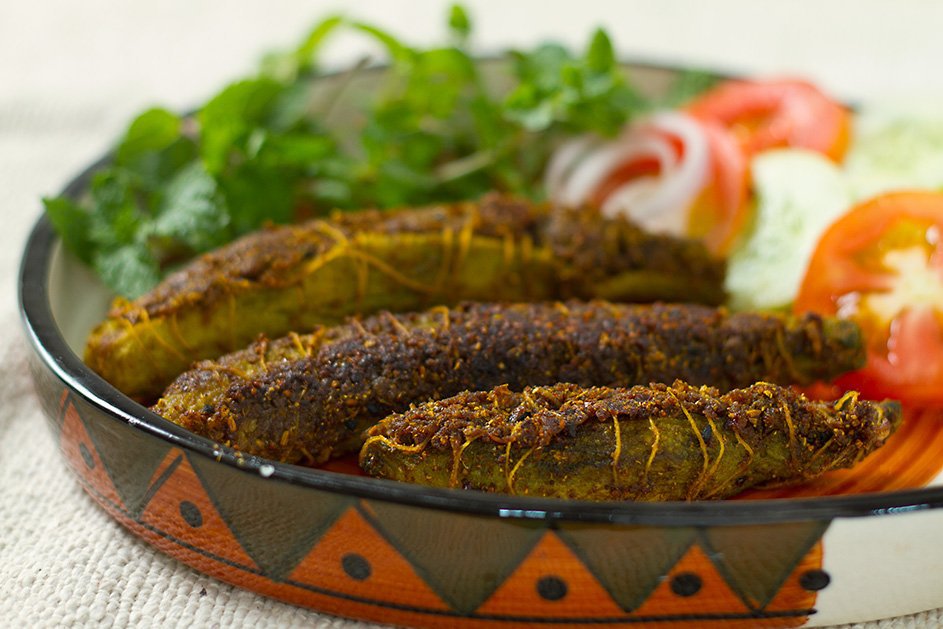 4. Tinda – Dhaas Meyah
When life gives you Tinda, make Dhaas Meyah out of it. 
The only people who got the drift of Tinda or Indian Apple Gourd were the Sindhis. Thought you could never eat them? Try Dhaas Meyah or the Sindhi version of stuffed apple gourd.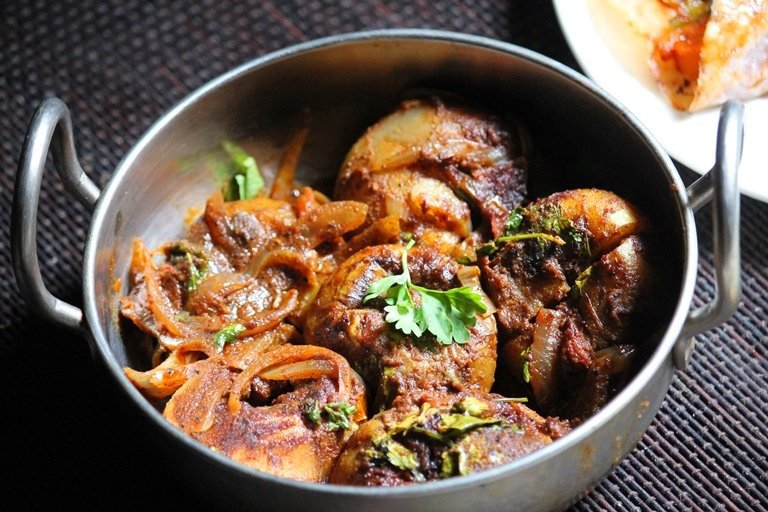 5. Pumpkin (Kaddu) – Jamaican Pumpkin Rice
Try this Jamaican variety of the traditional pumpkin rice and we are sure you will crave for more.
Pumpkin – the word sounds cutesy but when it comes to eating and preparing it, pumpkin really fails us.  No matter however much you try to roll it out in the form of pumpkin bread, pumpkin spice lattes, pumpkin cookies, fried pumpkin seeds or pumpkin beer, it is difficult for it to get better. However, if you try this Jamaican variety of the traditional pumpkin rice, we are sure you will have new found respect for the cutesy veggie!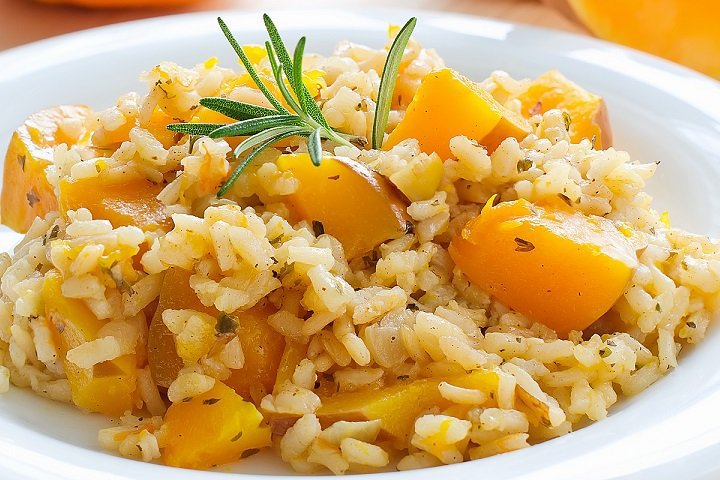 6. Ladies Finger – Kurkuri Bhindi
The best way to eat ladies finger is *hands down* the kurkuri bhindi way.
There might be people who dedicated their lives to hating ladies finger and rightly so – this vegetable is not only suspicious and slimy, it is also (almost) ticklish inside the mouth. The ONE and the ONLY way to turn it into something damn yum is this – Kurkuri Bhindi.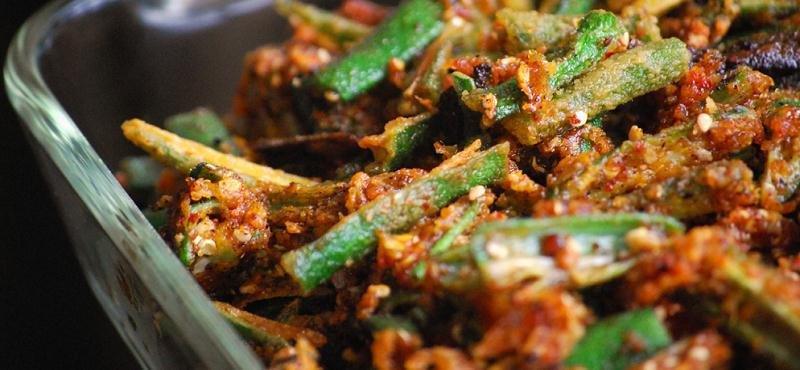 7. Lotus Stem – Crispy Honey Chilli Lotus Stem
This version of crispy honey chilli lotus stem will definitely make you crave for more.
Lotus stem can not only get better but can also make it to your top favourite dish when it is sautéed in oil with spring onions and capsicum and turned into crispy honey chilli lotus stem.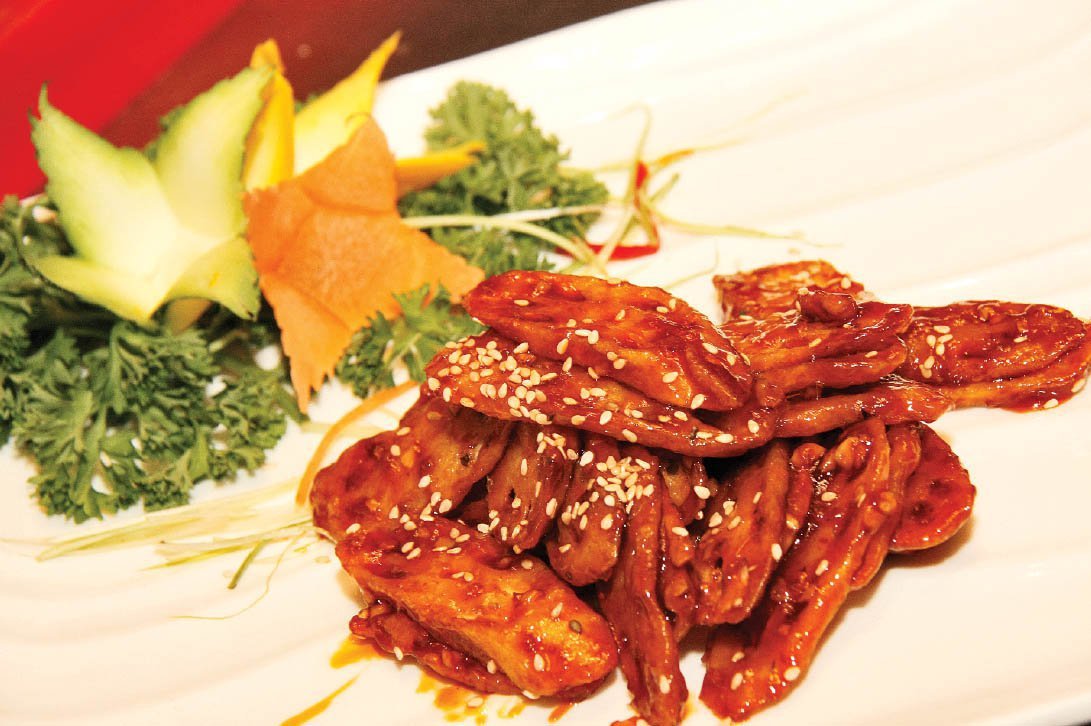 8. Tofu – Tofu French Toast
Amp the bland tofu up by turning it into this delectable version of Tofu French toast.
For those days when you want to keep it meatless and neat, you can amp the bland tofu up by turning it into delish-ious French toast. Yep, you read that right! Indulge in a gooey, chewy, and delicious take on French toast.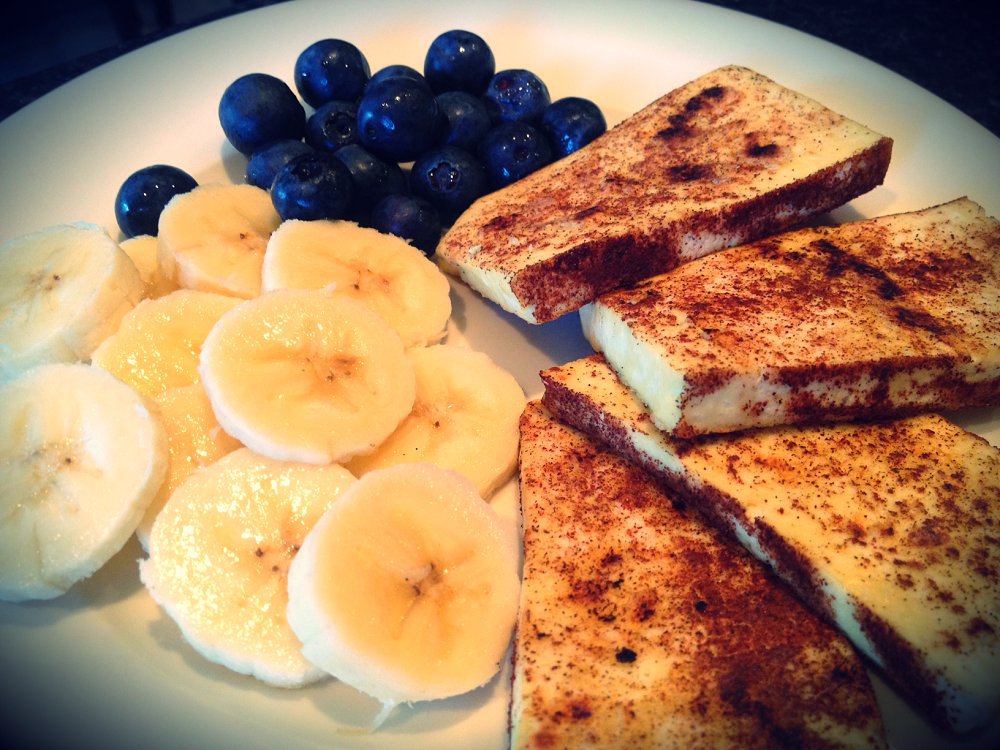 9. Brown Rice – Creamy Brown Rice Pudding
Give a sweet touch to brown rice and turn it into a mouth-watering bowl of creamy brown rice pudding. 
Yes, all of us have heard about the goodness of brown rice but when you get down to eating it – it is sticky and as uninteresting as boring could get. How to manage a disaster of this level, you ask? Simple! Give it your sweet touch and turn it into creamy brown rice pudding.