How many times have you had a delicious meal and yet, you're waiting for the dessert coming at the end? 
No matter how good the meal, it's never complete without a decadent piece of sweetness at the end. And when it comes to desserts, we, Indians, can never think beyond the fabulous halwa. 
Melt-in-your-mouth halwas are perhaps the most versatile dessert in India. There are different ones from different parts of the country and each one tastes just as good. Gajar ka Halwa, Besan ka Halwa, Aate ka Halwa, etc etc, remember? 
But did you know that the kitchens of Rampur in Uttar Pradesh have two totally unique and totally delicious kinds of halwas that you won't find anywhere else in the country? 
Nothing like the usual halwas you'd have tasted before, these two are a popular part of the local Rampuri cuisine.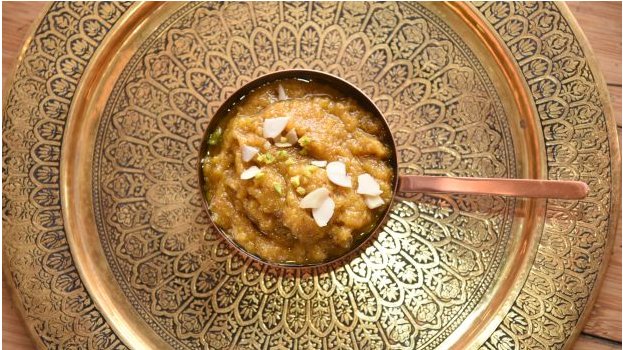 While ginger may not be everyone's cup of tea, when grated and prepared with milk, sugar and lots of desi ghee, makes for a fabulous dessert. Shore it up with zaffran and chironji and you'll get this slightly-crunchy but superbly delicious Rampuri delicacy.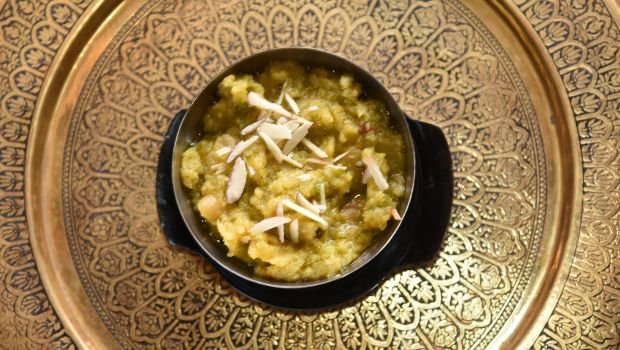 As you would've guessed from the name, it's a halwa made out of vegetables. 
Beetroot, carrots, gourds and pumpkins are minutely chopped and cooked with milk, mewa and lots of dry fruits to come up with this halwa. It may have a lot of vegetables, some of which you might not prefer otherwise, but the halwa is sweet and sumptuous nevertheless. 
Need specific reasons to visit Rampur? We just gave you two majorly sweet ones!