The son of a former Manipur minister has died under mysterious circumstances after falling from the second floor of a restaurant in south Delhi's Hauz Khas, the police said on Sunday.
Siddharth, 19, was the son of former education minister of Manipur M Okendru, they said. He had come to Delhi to pursue studies and was staying in Safdarjung with his siblings. Around 4.10 PM on Saturday, the police were informed that a man fell from the terrace of the restaurant, said a senior police officer.
He was rushed to a nearby hospital where he died during treatment, he said.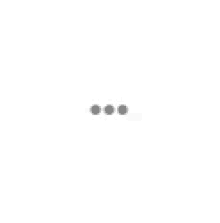 Siddharth's sister has alleged foul play in the incident. Police have found that the boy was dropped off at the restaurant by his driver, who later left from there.
Siddharth had consumed alcohol and went to the terrace and tried to climb the wall to go towards the adjacent restaurant, said the officer. A waiter saw him and asked him to come down and he obliged, he said.
However, later he went back and fell through a gap in the railing. His head hit the pots on the ground floor and he was injured. Locals rushed him to a hospital where he died, the officer said. Police said they were scanning the CCTV footage to determine the sequence of events that led to his death. So far, it has emerged that he had come alone in the restaurant, they said.
(Feature Image Source: Twitter)